A BIG thank you to everyone who came out to the Meteor Guitar Gallery to encourage the acts taking the challenge and competing for the coveted spots as Ozark Blues Society sponsored entries for the 2019 International Blues Challenge. It was a great night of music with local and regional bands competing. The winning solo artist was Tony Redman and the winning band was Vox Squadron. Read on below for more information on these acts that will be representing NWA in Memphis in January. From here the formalities of registering and planning for IBC 2019 kick in. Didn't get to catch the winner's set? Mark your calendar for January 19, 2019 for our annual IBC fundraising event. Once
again we will be enjoying the hospitality
of the 21c Museum Hotel
in Bentonville. Keep watching this newsletter
for more information.

Lastly, don't forget, this weekend is the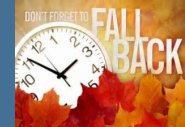 weekend to "fall back" when we set our clocks back an hour on Sunday morning. Hopefully everyone will enjoy the extra hour...no matter how you use it!
Got newsletter feedback or suggestions? As always,you can email me anytime at the address below. We LOVE our readers and want to see
Congratulations Winners!

Ozark Blues Society
Blues Challenge
Thanks to everyone who made our Blues Challenge at the Meteor Guitar Gallery last Friday night a success! We want to thank all the acts that poured their hearts out through their music. You are ALL winners! Thank you to our judges and volunteers who kept the night running smoothly and thank you to the blues fans. Without all of you the event would not have been as awesome as it was! Additionally, a huge thank you also goes out to out corporate sponsor, Clorox, as well as Les and the crew at the Meteor Guitar Gallery. You all are amazing!
SOLO/DUO WINNER

This year's solo/duo winner for the second year in a row, was Tony Redman. Tony shook the rafters at his venue in Memphis at the 2018 IBC and we look for him to give the 2019 IBC crowd a strong dose of his unique heartfelt blues.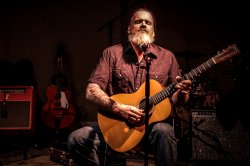 Tony Redman Bio: "Tony Redman is a guitar player/singer living in Fayetteville Arkansas. Redman's show mixes old blues classics, with original songs steeped heavily in delta blues."

BAND WINNER

Our band winner this year is Vox Squadron from

Tahlequah,

OK. This band competed in our 2016 Blues Challenge and returned this year for another try....for them, the second time was the charm. They will take their heavy hitting rock oriented blues to Memphis for the 2019 International Blues Challenge in January.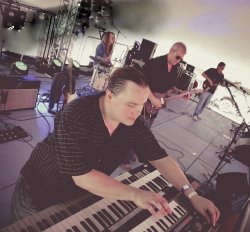 Vox Squadron Bio: "Bootleggers of organic free-range gluten-free blues rock from just across the westward state line. Hand crafted original tunes that go down smoothly with just a hint of aromatic notes that are equal parts Vaughn, Hendrix, Wilco, and Madonna. Hailing from Tahlequah Oklahoma this 4-piece outfit is lead by Jack Myers on guitar; and accompanied by Richard Wood on bass, Aaron Lee on Keys, and Jacob Martin on Drums. Myers was educated at the University of Arkansas and is a semi-professional goat farmer who also practices surgery on humans in his free time. Wood is a living Rembrandt on stilts and scaffolds who has no fear of heights, or anything else for that matter. Lee is a professional wizard of computers and anything electronic. Martin is a collegiate jazz student drummer and if you're wondering what a jazz drummer is doing with us... so are we. The Vox Squadron is on a mission to melt your face with blues infused dad rock... or die trying."

Monday Deadline!

2018 International Songwriting Competition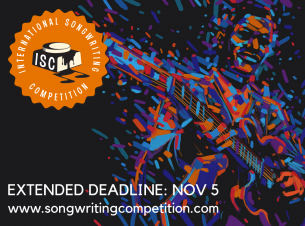 The 2018 International Songwriting Competition's deadline is right around the corner on Nov 5th so enter now. ISC is looking for a great songwriters with great songs that need to be heard. There are 23 categories to enter, including Blues. Winners share in over $150,000 in cash and prizes, recognition, and exposure! Judges include Walter Trout, John Mayall, Joe Louis Walker, and Bruce Iglauer (President, Alligator Records). Past winners include Tommy Castro, Thornetta Davis, Fantastic Negrito, and more.
Be sure to check out the International Songwriting Competition website for all the details on the 2018 contest:
71 winners will share in over $150,000 worth of cash and prizes! In addition to cash and merchandise prizes, winners benefit from a multilateral promotional campaign designed to give international exposure and attention to their songwriting achievements.
Join the ranks of previous winners: Tommy Castro, Thornetta Davis, Illenium, Vance Joy, Gotye, Bastille, Kehlani, The Band Perry, Kimbra, Passenger, Kasey Chambers, Lindsey Stirling, Kate Miller-Heidke, Gregory Porter, King Charles, Gin Wigmore, Andrew Bird, for King & Country, Omar Sosa, and more.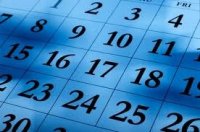 11/2 - 11/10

Please enjoy the following listings comprised of bands, venues, and/or organizations that support Ozark Blues Society. Always check with individual venues for event details and schedule changes.
11.
02
Bel Airs for Happy Hour at George's Majestic Lounge in Fayetteville

Copelin Bates at JJ's Grill and Chill on Dickson in Fayetteville

Keith Nicholson at Levi's Gastrolounge in Rogers

Route 358 at Ramo d' Olivo in Bentonville

Steve Dimmitt at JJ's Grill and Chill in Fort Smith
11.03
Ocie Fisher at JJ's Grill and Chill on Dickson in Fayetteville

Brad Byrd Band at The Meteor Guitar Gallery in Bentonville
11.04
Gospel Brunch with Brick Fields at Hoppin' John's in Fayetteville
11.05
Picking Circle-Monday! at the Bentonville Pub in Bentonville
11.07
Blues Therapy with Brick Fields at Moranos in Fayetteville
11.08
Squearl Jam at Airship Coffee in Bentonville

Roby Pantall Jazz Duo at Crystal Bridges in Bentonville
11.09
Full House for Happy Hour at George's Majestic Lounge in Fayetteville

Chase at The Meteor Guitar Gallery in Bentonville

Keith Nicholson Trio at JJ's Grill and Chill in Bella Vista
11/15 An Evening with Steve Azar at Sunrise Stage in Fayetteville

11/16 Lou Dog Tribute to Sublime at the Meteor Guitar Gallery in Bentonville

11/24 Liverpool Legends at the Meteor Guitar Gallery in Bentonville

12/1 Almost KISS at The Meteor Guitar Gallery in Bentonville

12/2 Harms Way/Stick Tight/Young Bolt at The Meteor Guitar Gallery in Bentonville

12/13 Chris Duarte Group at Meteor Guitar Gallery in Bentonville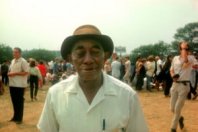 Today's show features music performed by Mississippi John Hurt

"One thing that is likely to make you lose touch is if you keep in touch with the past too much
.
"
Blues Education Supporters
Thanks to the following for their support of blues education.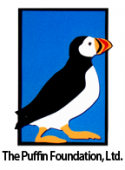 Check Out these regular local radio programs

"The Generic Blues Show" hosted by Paul Kelso airs every Friday night at 9pm on KUAF 91.3FM
Rockin' Hog Radio presents "Sunday Morning Blues" from 8am to 10am every Sunday
LINK
Get Involved with the Ozark Blues Society

Annual membership levels begin at $15 and give you so much in return, including meeting new friends while enjoying the best blues artists in the area.
By being a member of The Ozark Blues Society of Northwest Arkansas, you are helping to support the Arts and to preserve the Original American Art Form known as The Blues.
Membership Benefits Include:

Weekly E-newsletter
Opportunities to win tickets to events
VIP seating at events (when available)
Discounts on OBS merchandise
Social networking – meeting other people who also love the blues
Opportunities to volunteer on OBS committees and at events
Ability to attend board meetings and vote on upcoming organizational issues and elections
Visit our Website to renew or join! Ozarkbluessociety.org