Hi Sketchkon Friends,

Kamikaze Drawing
You are receiving this because I had a follow-up to my Kamikaze Drawing Workshop in Pasadena AND because I promised resources to those who attended my Mindfulness Classes at Sketchkon. Thank you for your interest. Here's the recording: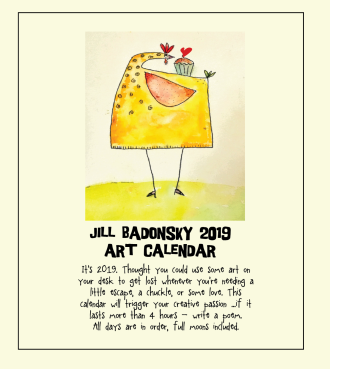 I've added you to my newsletter but If you don't want to get one from me with information like what you're about to see twice a month, just hit unsubscribe. I'm working on my Tolerance to Rejection muscle so you'll be contributing to my desensitization and it won't hurt my feelings more than about 5%.



Here's the calendar I was talking about during my keynote. I've been doing this since 2007. Click on it to see more about it Might be something you do with your art as well.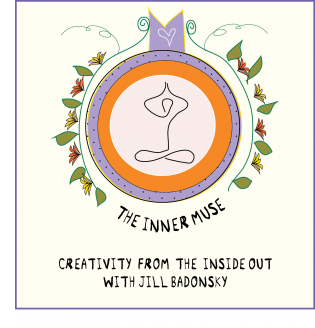 MINDFULNESS INFORMATION
Some of you in my Morning Mindfulness Class wanted resources I used. I am putting together a series of MPs called Guided Daydreams for Artists and other creative people. Stay tuned with this newsletter to hear about those.
I mentioned Dan Harris's 10% Happier book, Podcast and his App which has lots of meditations.There is also the Insight Timer
The Drum music I used wasDinner at Sugarbush Brent Lewis:
The Hiphop music: Can't Hold Us by Macklemore and Ryan Lewis
PDF of my 15-Count Meditation Set-up
Just More About My Trip to Skotland
I ventured into travel journaling on my trip to Scotland in September. I did this despite fears of messing up the pages of my newly acquired Field Artist 6.5 in. x 6.5 in. Square Watercolor Journal, Hardbound with 80 pgs. 200 GSM, Cold Press Paper.
T

hose fears came partially from looking at other people's travel journals and KNOWING mine wasn't going to look like theirs.
Most of those people have been sketching on trips for years.

Why would I want my art to look like everyone else's?

I teach about how to avoid the toxicity of comparison, but I'm only immune when I realize it's insidious nature has snuck past the guards standing at the entry way to my mind. I caught it JUST IN TIME not to be thwarted. I have tools. Comparison has been neutralized. Stay calm.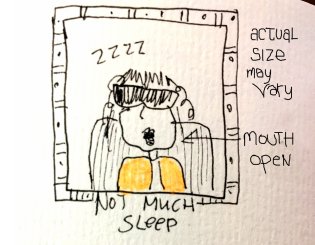 AND I DID mess up a few pages. Turns out I was okay with that. Using the opportunity to build tolerance to imminent blunders
was the ticket to moving pass avoiding the whole experience of venturing into the scary waters
of trying to render buildings, events, people [yikes!] and me sleeping on the plane right there > in the exalted moment, bringing that moment more alive than is possible when snapping a photo - and practicing (because I'm not perfect at it) loving myself despite not flowing in my usual area of adequacy.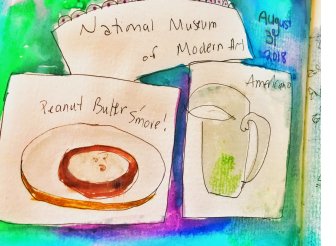 One of the most popular fears in the creative process is: "I won't be good enough." You're not supposed to me.
Let's put all our first sketchbooks in an exhibit called INTERESTING* SKETCHBOOKS celebrate that WE SKETCHED DESPITE OUR FEARS. (And draw some blind contour coffees to make it fun.)
If you have permission to show-up no matter what... you WILL get better. It's a mathematical truth.


*my mom used to called my art "interesting" as a way of being nice because she didn't get it. Not everyone is my audience (or yours) and that's okay too because hopefully you ARE and there are more people like YOU than you might believe.
Here's one of my favorite replies to fear's claim,
"You're not going to be good enough:

"So?"



[Fear and worry both hate that]
Vincent van Gogh knew:



"If you hear a voice within you say 'you cannot paint,'

then by all means paint, and that voice will be silenced."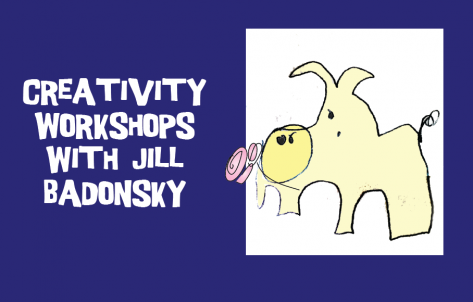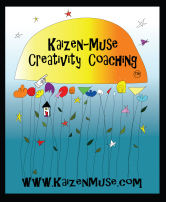 Mondays, January 28 - May 20, 2019

Become a Certified Kaizen-Muse Creativity Coach
And now for a very DIFFERENT way to learn to mentor people using creative tools, take your creativity (and your life) to a whole new level, and create another stream of income. Using intuition, imagination, in-session experiences. The tax-deductible investment pays off in many many ways. More here on KMCC, payment plans available.
The training begins every August and January.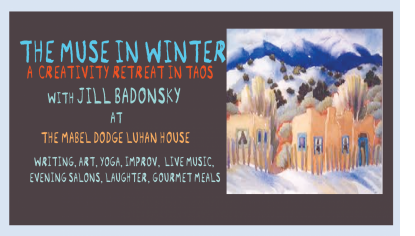 February 15- 19, 2019
The Muse in Winter Taos Creativity Retreat

in February fills every year. 16 max to keep it intimate and get to know people. Especially made user-friendly for introverts and those worried about what the hell a creativity retreat is... You get pampered, inspired, well-fed and entertained!

It's a good time to sign-up for the Muse in Winter Retreat. If you start a monthly payment plan, the registration is easier to complete. Winter is especially a cozy time to bring the creative process out of hiding
Writing, art, improv, laughter, a private concert, reconnecting with your creative self, transcending the world and finding fun. kindred spirits. For people who don't THINK they are creative, those who want to expand their creativity, and anyone who wants to be pampered and stay where creative greats have gone for many, many years for creative restoration.
. More here
For Camp Creative Thunder July 16-20, 2018 Click here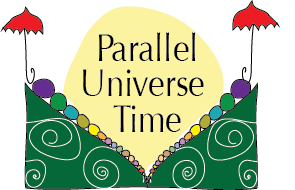 Parallel Universe Time Mondays!
Tenth year anniversary! An hour every Monday at 8 am pacific/11am eastern to get to your creative work or anything you've been putting off. This is a sacred, grounding time where we hold the space for each other to focus. It's been happening for nine years now. No charge. All are welcome Save this link and show-up whenever you like:
Join from your computer or tablet: https://zoom.us/j/632116972 (cameras are off)
Or iPhone one-tap :
US: +16465588656,,632116972# or +16699006833,,632116972#
Or Telephone:
Dial(for higher quality, dial a number based on your current location):
US: +1 646 558 8656 or +1 669 900 6833
Meeting ID: 632 116 972
International numbers available: https://zoom.us/u/cQ40oRm5e

There's a million ways to go...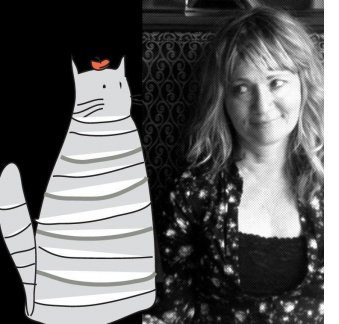 Jill Badonsky, M.Ed. is head muse of the Kaizen-Muse Creativity Coaching Certification Training founded in 2004, artist, performance poet, inspirational humorist, yoga teacher, and author/illustrator of four books on creativity.


All best,
Jill Badonsky