DAKEYE

is an Artist with a special focus on reggae music
With a passion for energetic Vibes and melodies
In August 2018

DAKEYE

met with Producer
Llamar "RiffRaff " Brown
And laid the tracks for HUMAN MARKETPLACE at TUFF GONG and BIG YARD studios in Kingston Jamaica.
This explosive release is perfect example of artist personality.
The first thing that stands out about HUMAN MARKETPLACE is certainty the fantastic production value.
Players of instruments
Bass Guitar -Jason Welsh
Guitar -Nicolas Groskopf
Drums -Wayne Thompson
Keyboards -Llamar" riffraff" Brown
Saxophone-Dean Fraser
Backup Vocals-Rovleta Fraser
Born & raised in Trinidad, this talented singer has made his mark on American soil. Richard Marshall
also known as DAKEYE is signed to MONARCHY RECORDS - SPECTRA MUSIC GROUP —the Soulful Crooner and former lead vocalist of L.A'S #1 Reggae group DETOUR POSSE.
On February 2nd 2016 SPECTRA MUSIC GROUP released Dakeye's latest single "JAH COMFORT." Later in March the official video was released. This video was recorded in Jamaica and released with worldwide acceptance. WATCH VIDEO HERE
Dakeye has also recently released his debut album, entitled Jah Comfort which can only be described as a masterpiece.
Dakeye's "Let's Stay Together" (Love Letter) on the Kevin Brown produced Elements Riddim was released on May 15th 2011. ( See review on Reggaevibes.com) The track not only showcase's his superb singing abilities, it also shows how much he is as a serious lyricist. Brown and Dakeye's goal was to put the soul back into reggae music and with this ballad—they feel they have accomplished it. Take a listen and keep an eye and ear out for more from this creative duo.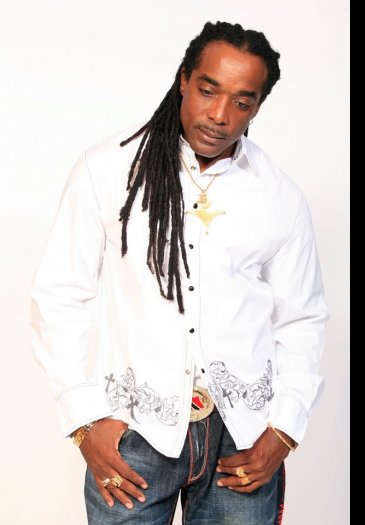 In 2009, Dakeye's song, "Chariots in the Sky", was featured in the film A Letter to Dad that starred Mario Van Peebles, John Ashton and Thom Mathews. Over the past few years, the two have painstakingly recorded and re-recorded several tunes for commercial release. Singles like "Turn It Up" (Sexy Beast Riddim) and "Just Like A Man" (Fallen Riddim) have brought Dakeye back in front of the public eye along with his performances in Trinidad and in the United States. His vocal style reminds many of great singers like, Teddy Pendergrass, Curtis Mayfield, Freddie McGregor or Beres Hammond.
In 1999 Dakeye embarked on a solo career, recording for veteran producers like Sly & Robbie and Fabian Cooke. In the summer of 1999 Dakeye, in association with Kevin Brown collaborated on several songs of high quality. In 2000, they released "Take Your Time", a song written by Brown and Dakeye over a re-worked version of The Melodian's, "Come On Little Girl". That promotional-only tune was so well received,
it charted in the Jamaica Star's Miami Top 25 chart for that year.
Stay tuned for new music & tour date announcements!
Now Booking 2019 Festivals, Concerts & Interviews
Management

| Liz Peltier | Tampa, Fl. | EMAIL
Bookings

| Tanhoi Sincalir | Kingston, Ja. | EMAIL
LINK UP WITH DAKEYE ON SOCIALS: