MedicineWay (Shamanic) Apprenticeship
A One Year Program,
& 9-month Programs:
Crystal Healing Certification Programs Level I, II & III
& Being in Wakeful DreamTime
with Irma StarSpirit Turtle Woman
All Apprenticeship Programs Are Now Open for Registration 2019:
I always believe in taking the leap wherever you are within your path the most important thing to do is embrace it.
Love is the path of heart and it is always open to share, with the guide of ancestors we greet the medicine and allow us to expand ourselves as healers, seers and dreamers.
Expand within the universal consciousness as we open it to receive and explore a path of the old medicine ways.
If your interested in joining any of the classes feel free to open up the links below in blue for more information.
Let walk this path together in beauty.
Love and Blessings to all.
About Irma StarSpirit Turtle Woman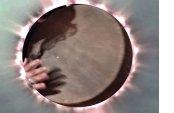 Irma StarSpirit Turtle Woman is a Medicine Woman honoring the ways of the curanderas and medicine elders, of her Maya & Taino ancestry.
She is a Shamanic, Crystal teacher/healer, Karuna Reiki Master, Sound Healer & Toltec Dreamworker/Dreamweaver. She works with the "poderios", the elemental forces and keeps an open channel of communication with them. Her style is accompanied by prayer work and traditional indigenous ceremonies to heal her community with heart.