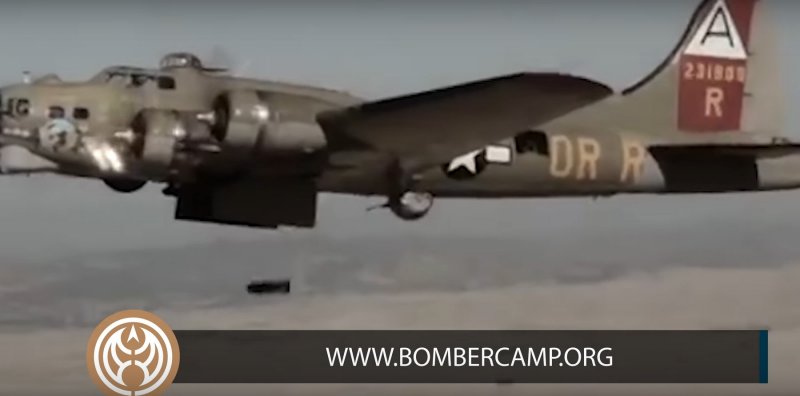 These fellows operate a camp in Stockton, CA. where you can fly in a variety of WWII aircraft and even do bombing runs with 250# concrete bombs. Apparently some of the guns are live and others fire propane. They claim all this is tax deductible as a donation to a non-profit (check with your accountant!)
Bomber Camp Website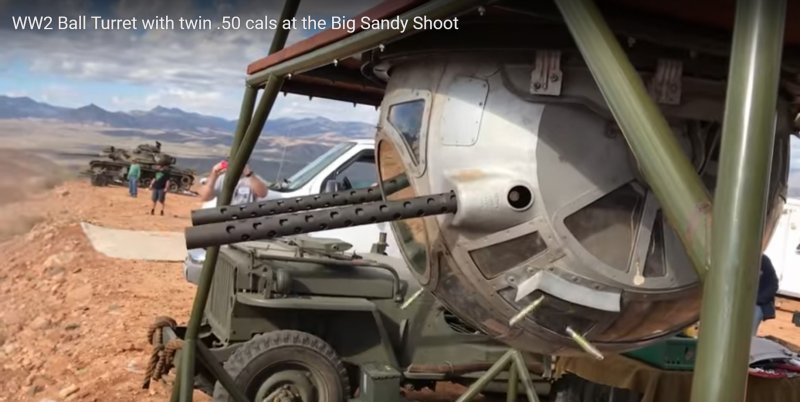 January 2019 Newsletter

Happy New Year!

For 13 years our newsletter has gone to more than 20,000 Firearms
Collectors,
Enthusiasts, Historians and Professionals Worldwide. We now reprint o
ver 6000 Vintage Gun Catalogs, Books and Manuals from the 1840s to the 2000s
See all the New Additions (scroll down) this month!!
All the contributors who, over the years, have lent us originals, scanned their originals for us and even sent us money for the project are the backbone of what makes us successful. This month we want to thank Mike Carrick, Bruce Anderson and Ed Cornett who sent us a load of old catalogs to reprint.



Black Powder Bolt-Action Rifles- Dreyse, Mauser, Beaumont, Chessepot & Gras




French 1892 Ordnance Model (Lebel) 8mm Revolver




French Early Smokeless Powder Bolt Action- Lebel Rifles, Berthier Carbines & Rifles




French Evolution of Bolt Action Rifles- Chassepot, Gras, Lebel, Berthier, MAS M1936




French MAS 7.5MM Repeating Rifles M1936 & M1936-51




French MAS 7.5MM Semiautomatic Rifle M1949-56 & M1953 APX 1 806 Telescope Sight




French Telescopic Sight Model 1953 & Campana Point & Shoot Training Attachment




Heckler & Koch VP Series Operator's Manual




Smith & Wesson 1925 Gun Catalog




Smith & Wesson 1991 Handguns & Accessories Catalog




Smith & Wesson c1930 Gun Catalog




Smith and Wesson c1930 K-22 Outdoors Man's Revolver Flyer




The Gun Collector's Fact Book- 1975




Weatherby 1959 Fine Firearms No. 10 Catalog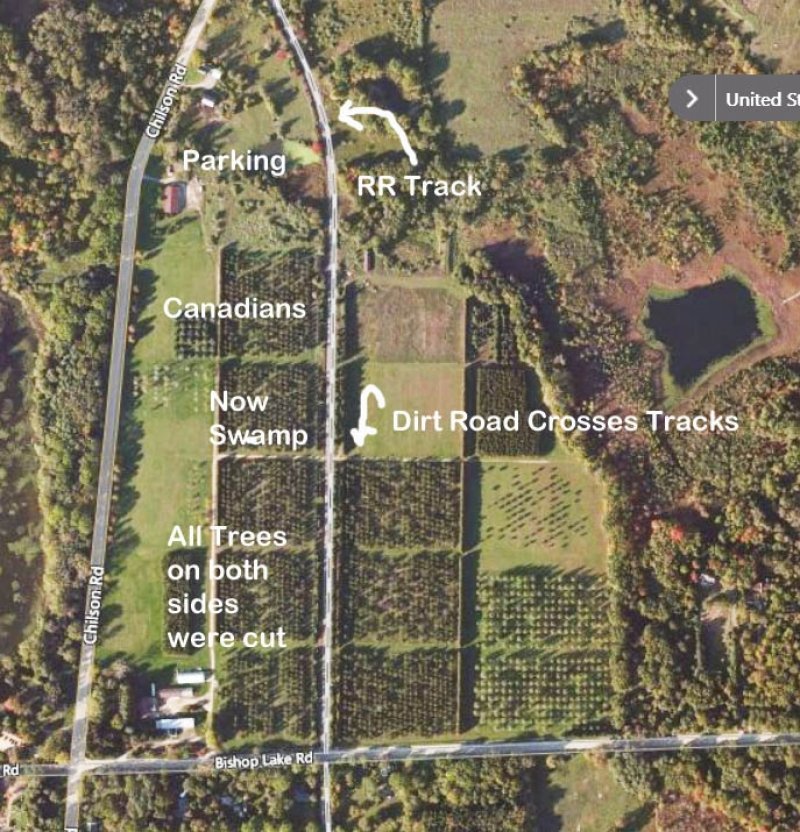 A Stroll in the Countryside


Well, that didn't work out the way we planned. One of our favorite walking places, the State of Michigan tree farm, has been partially leased to some Canadian company who are building a plant nursery on the west side of the railroad tracks, an area of about 100 acres. All the trees on the west side of the tracks and the three stands of trees just east of the tracks have been cut. On the Canadian side they leveled all the ground and topped it with 6" of gravel. Greenhouse frames are being erected on most of the land on that side except for the area ominously labeled "now swamp" has only the gravel.

The RR tracks are only passable at the old dirt road crossing. When we arrived yesterday we headed with Roy, our dog, to that crossing. We skirted along the tracks avoiding all the construction area on the west side. The frozen border ground was pretty bumpy where the dozers had chewed it up so we took our time.

We had a nice walk and after crossing back over the tracks I thought a shortcut across the nice level ground would be easier. Everything went swell until the middle of the field- about where the "a" is in the word swamp. That's about where I broke through the frozen layer of gravel and sank my left foot up to my calf in crunchy liquid muck. I lunged forward and drove my right foot down even deeper. Was I wearing high laced walking boots, you ask? Of course not, I had on sneakers which were now on their way to China. Hmmm. With the help of my five foot long walking staff I managed with difficulty to get my feet out and so stood barefoot on the frozen gravel peering into the holes that were now filling with ooze over my shoes.

Abby wanted to come over and help but I asked her to stay put and swap her walking staff for Roy's leash. It took a good ten minutes to figure out how to salvage my shoes from the abyss and the result left me covered in freezing mud. My socks were stuffed with gravel, the shoes filled with the stuff and my feet were white and cold. My frozen hands froze more as I tried to clean out the shoes so I decided that we better hit the trail before things got worse. Abby helped me put the gravel filled shoes sans socks back on. Off we went back to the railroad tracks so we could creep along the Cat tracks back to the truck.

We got away with it. It could have been much, much worse. When we got home I washed the shoes and Abby did the socks, gloves, staffs and coats. Good as new, ready for the next adventure. I think Colin Brady, the fellow who crossed Antarctica alone, would be proud of us.

December 28
Brighton, MI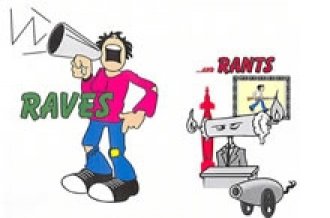 Dear Cornell Publications,
We are writing to let you know one of your buyers opened a case for this transaction. The buyer stated that they did not authorize this purchase. PayPal.
Here are the case details:
Buyer's transaction ID: 83M37220E4475235A

Your transaction ID: 95R11605372637613

Transaction date: November 14, 2018

Transaction amount: $19.70 USD

Disputed amount: $19.70 USD
Dear Mr. Keenan, On November 16 you signed into your Ebay account and bought an M14 manual from us. You got an email from Ebay confirming the order and another email from us confirming your order. You then signed into Paypal and paid for the order which was also confirmed by email. We shipped the order and sent you tracking information by email. You received the order and did not notify us anything was wrong. Now, a month later you began a case at Paypal against us claiming you "didn't authorize the transaction"? Why? Respectfully, Rob Mouat
(Dear Rob) There was a problem with credit card theft in December. I will contact my card company, or I can send catalog back to you.
Dear Mr. Keenan, Thank you for your note. No need to send it back, just drop the case. You did buy the manual at eBay in November and then pay at Paypal in November so the purchase and payment had nothing to do with any credit card theft during December. You are all set, no problem. Cheers, Rob
(Dear Rob) I will (Keenen)
… he didn't drop the case, and he won the complaint! But Paypal in a burst of generosity didn't charge us because we are "good customers". How generous of Paypal. Some people!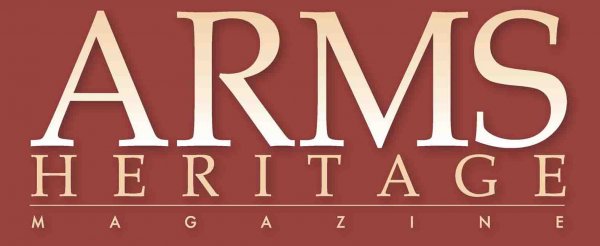 The Smith and Percival Pistol

Perhaps the most unusual, ambitious, bizarre and impractical handgun ever designed and produced is this offering from Norwich. Designed by Orville B. Percival of East Haddam, Connecticut and Aza Smith of New York City, this weapon attempted to do no more than what a percussion revolver of the time could do more reliably. Although it did hold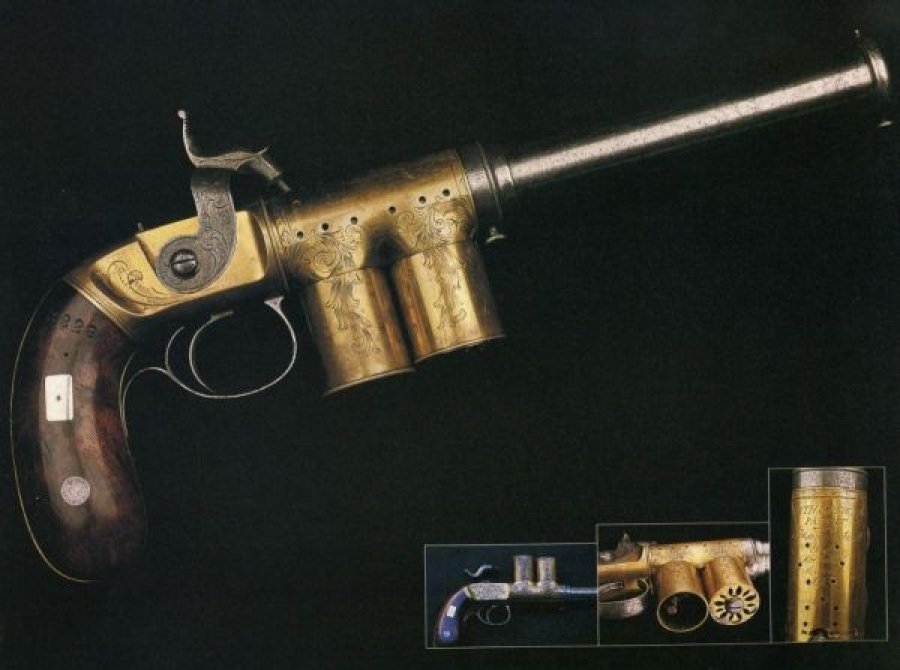 twenty four balls and enough powder for twenty four shots, it would have been unlikely that with an increasing amount of fouling that it would continue operate for all twenty four shots.
Two vertical cylinders were mounted below the barrel. They were attached to sleeve which enabled them to be rotated 180 degrees to the vertical. The rearmost cylinder held gunpowder, the forward cylinder held a supply of balls. Rotating the unit to the vertical position allowed both powder and ball to drop into the firing chamber. An automatic priming device advanced a primer over the nipple as the hammer was cocked.
Patented in 1850, the gun was, predictably, a commercial failure. Very few were produced and only a few legitimate specimens survive in present day collections. Reproductions are known to exist. The pistols were built by Horace Smith in Norwich prior to his association with Smith and Wesson. The caliber was .27 and the barrel length an ungainly 9 inches. Markings on the brass sleeve at the breech read "SMITH & PERCIVAL PATENT, MFG. BY H. SMITH NORWICH, CT"
It remains one of the great oddities in the collecting world.
-----------------------------------

Read this and dozens of other terrific articles in Arms Heritage Magazine. A year subscription costs a mere $19 and you can have access to this year plus the last six years!


The Internet Browsers we all use to look at emails – Firefox, Edge, Opera etc – have all decided to truncate or cut off the bottoms of long emails. While there is a tiny note at the bottom allowing you to retrieve the rest of the email we decided to reduce the number of Letters from Readers to shorten this newsletter. Rob and Abby




************************************************


Abby, Just got my Mossberg 1935 Rifles and Shotguns Catalog. I'm very happy with it. Fine quality! Thanks for making these vintage catalogs available. Dave
*****
Hi. Ref: Bannerman 1927 Military Surplus Goods Catalog, If possible, please send a few pics of the pages where the Merrill is displayed or described. Thanks, Eric. ewmail15-2 (ebay)

Dear Eric, No, I'm sorry, we reprint 6000 old catalogs and can't do that. We don't sell "just the page that…" you have to buy the whole thing. We also reprint some Merrill standalone catalogs. Rob Mouat
*****
(Dear Abby) Good evening, or morning for you, I have quite a predicament. My Godfather had a Stevens .410 from Chicopee Falls Mass USA. As he has passed away handing that shotgun down to my dad, my dad wants me to restore it and acquire everything I can about the shotgun. Here's everything I can decipher, the barrel says 410 bore, patent August 12 1913, and the barrel also has 12 MM stamped in it. The receiver only says Stevens Arms Company Chicopee Falls MASS USA. when I removed the fore grip… it had 892 EQ stamped into it. When you remove the wood butt stock… it has D23 K stamped into the metal. All my researching doesn't seem to bear fruit, what model it is, when it was made, where to acquire an owners manual, or heck where to get replacement parts… Please, anything you can give me to figure out any of the questions I have would be greatly appreciated. .. Michael Pohlman

Dear Michael, You don't mention the action or number of barrels so I don't have much to go on. The part numbers aren't much use. Can you send a picture, perhaps I can match it up? I doubt there is a manual available but possibly a parts catalog and a sales catalog. If I recall correctly Stevens didn't put serial numbers on 410s until later so that doesn't help and serial number records are spotty anyway. There are several dealers in old gun parts and they can be found at your website under parts suppliers. Cheers, Abby
*****
Hi do you ship to australia and cost thanks chirsfoxover (ebay)

Dear chrisfox… I'm sorry, we no longer ship international through our eBay account. One would have to find our website for that. Sorry, Rob at cornellpubs.
*****
(Dear Abby) ref: Iver Johnson 1926 Revolvers and Guns Parts and Price List Catalog. Does this by any chance have a schematic/parts diagram for the ring-release single shot shotguns? If so, or if you have a publication that does, I'm definitely a buyer. I bought a repair guide from you for my Remington 241 Speedmaster, and I've been well pleased with it. Thanks! -Tom

Hi Tom, I don't know. We have loads of cutaway drawings in IJ publications between the 1910s and 1950s but they are all for the Single Barrel Ejector gun. This gun is a hammer gun with top lever. When was your gun made? Rob

(Dear Rob) … I believe they were all manufactured between 1895-1910. The design changes were slight, so I can make use of a schematic from any of them… If you do happen to have any of the drawings though, they are easily identifiable by the ring lever that rests inside the trigger guard ahead of the trigger itself. If you do happen to find one, I'll pay you for a copy and throw in some extra for the research.

Hi Tom, We have a bunch of IJ catalogs from 1897 on and none has the gun you describe... Also, "schematics" or exploded parts views didn't come into use until after WWII so the best contemporary parts diagram you will find is a cutaway drawing. Sorry we can't be more help. Rob for cornellpubs
*****
Dear Rob and Abby, Received order in two days, was delighted. The lengths that you go through to assure the customer gets what they want are astounding. You have definitively identified my grandson's Springfield shotgun as a Savage brand shotgun, after I spent days searching the web and generally available reference books with minimum success. Our profound thanks, Larry and Caden
*****
(Dear Abby) ref: Browning 1929 Automatic Sporting Gun Manual 12 & 16 Gauge. How many pages to the Browning manual? ridgewaydawg ebay (of course)

Dear ridgeway… 34 pages. All our reprints have the number of pages as the first part of the description in the advert: "34 pages, about 11" x 8", glossy soft-cover.." Cheers, Abby
*****
Dear Abby and Rob, I received my order from you a couple of days ago. As on previous orders I'm very pleased with the quality and also speed of service. I also look forward to your entertaining and not to mention interesting bulletins! I would like to take the opportunity to say keep up the good work and to wish all of you there a happy, successful and prosperous new year. With my best wishes, Chris Ford from across the pond!
*****
Hi Abby, ref: Hollis, A c1915 Guns, Rifles and Handguns- Bombay & LondonSeasons Greetings. I hope you and Rob are both well. I bought a copy of the above catalogue from you recently which I am very pleased with. I note that when you relisted it as being from 1915 this was down to some research done by Mike Carrick. I would be interested to learn if Mike has found any records or sales registers that are from the Hollis gun making firm. Perhaps you could forward my email address to Mike and he could correspond or let me know if he has any information about what became of the Hollis gun records? I have tried and found some that exist but not for the time period I am interested in. Many thanks. Happy New Year, Alan David, Sydney, Australia

Dear Alan, I don't believe Mike has any information about the Hollis company that would be useful, I'll paste his letter about the date below. Mike has a column in the collector magazine Mike@armsheritagemagazine.com. You should subscribe it is terrific. Sorry I couldn't be more help. Cheers, Rob (see his note below)



Hello Rob, I received the A. Hollis & Son Catalogue ca. 1910 today… On page 53 they list the Colt .455 revolver "as supplied to His Majesty's War Department." Here is a clip from Tony Edwards book: "Edwards, A.O. (Tony), British Secondary Small Arms 1914–1919: Part 3, Land Service Small Arms, Canterbury, Kent, England: Solo Publications, 2008, Spiral Bound, on pg 62-63 he lists the Contracts to supply .455 New Service Colt revolver to England, with the first contract dated 26, Sep 1914." So, perhaps it would be accurate to list this catalogue as "ca. 1915." Mike


*****
Dear Norman - I did get your check and I am processing your order. The Holiday has made everything slow down including me. Thanks so much and we are processing your order... Happy New Year to you.... Best Abby

Dear Abby, Never a problem from your end. The honesty and quality of your things is worth the wait. Norman
*****
Dear Abby, I received your publication of the Browning FN auto (A-5) shotgun yesterday. It is excellent, thank you very much. Best regards, Daniel Baumann
*****
(Dear Abby) I'm looking for a manual for a German 22 single shot rifle Deutsche Werk model 1 . Would you have something on this rifle . I know that this company also made a hand gun. Thank you & good hunting Greg Mizer............................... Readers???
*****


Readers- We spent considerable time this month, with help from Mike Carrick, trying to determine better dating for our early S&W catalogs. All this was in response to a query from Ralph Tremaine who correctly questioned one then more of the catalog dates albeit with some colorful language to illustrate his complaints. This is some of the correspondence and you will see the S&Ws that had dates changed in the New Additions section of the newsletter and our website:



Dear Ralph, I've finished extensive research about the catalogs and this is what I've found. Reference: Standard Catalog of Smith & Wesson, 4th ed. by Jim Supica and Richard Nahas and three top notch S&W collectors all of whom agreed with the following:

Regarding your comments about the shipping order:

"And speaking of monumental snafus like page 48, the order number/date/whatever I show as 2018-18-29 should be 2018-11-29."

The numbers presumably are supposed to be dates and are, I think, generated by Teapplix, our shipping program, just ignore them.

"That said, let's start off as you did with 80 years of manufacturing REVOLVERS (per se)-----a reasonable point of departure. The first REVOLVER was manufactured in 1857-----Model #1 First Issue. Yes, it was preceded by the Volcanic---not a revolver. Given S&W made their bones with revolvers, it pretty much figures they know the difference----and would be inclined to pick the same nit I just did. Let's say they did. That brings us to adding 80 years to 1857---arriving at 1937...two years after the Magnum appeared, and more than ample justification to toot their horn about the Magnum----right? I wonder why that gun isn't in that catalog. Any thoughts on that?" According to reliable sources S&W was pretty flexible about their origin dates and used several different ones over the years, however the 80th anniversary catalog was 1936. The catalog I claimed to be 1932 is therefore actually a 1936.

"My interest/concern with the age/date of S&W catalogs begin a short time ago when I got an original----and was told it was from 1925. Fine----so be it. Then I began to page through it. The only mention of a date appears on the second page, and goes like this: "The words "Made in U. S. A."are also engraved on all our arms made in and since 1925." I suspect you'll agree with me when I say that's an odd as well as unlikely way to date a catalog. That said, all the guns in the catalog are as they should be in 1925, as is the configuration of all of them; but neither the guns nor their configuration can be counted on to positively date any one particular year. I and anyone else with more than a nodding acquaintance of pre-war S&W products can spot pretty much anything amiss when it comes to dating particular guns We can't always say what's right, but we can spot what's wrong in a heartbeat." The same 1925 catalog was reprinted and then issued repeatedly by S&W into 1930.

...The 1931 catalog came with the price list in the back and the flyer for the K22 in the same plastic envelope. So, because S&W printed the 1925 catalog into 1930 I'm going to say the 1931 is actually a late 1930 and carried a 1931 price guide. I guess the K-22 flyer is contemporaneous with the 1930 date for the catalog and just came with it. So, I'll leave the price list in the re-dated to 1930 catalog and will offer the K-22 "early" flyer separately to avoid any further confusion.

"The only catalog of yours which I have that could possibly be 1936 is the one labeled 1941----the one with a very colorful cover..." The 1941 S&W catalog is clearly dated 1941 by the factory on the inside cover.

I hope this clears up all the questions, and after all the time we have spent trying to get all the dates as close as possible, please let me know if you need replacements of any of the ones you bought. Happy New Year, Rob
*****
Hi Jeter, Thanks for your note. I'm afraid this is a problem of pleasing all of the people some of the time and some of the people all the time but not pleasing all the people all the time. When we started doing the Crosman manuals we had two complaints that they were too small and difficult to read Size of originals), so we made them bigger in response. Also, there is the issue that we reprint over 6000 old firearms publications and it is impossible to make perfect "forgeries" of all of them or the price would go through the roof. And, in fact, we are careful to not make exact copies of originals so as to not upset manufacturers who have praised our work as long as it is very clear we are making a reprint. We do, however, make it very clear what size everything we reprint is in the advert for them. Cheers, Rob

Dear Rob, Thank you for your response. I was at no time looking for a FORGERY, and to even imply such a condescending idea is REPULSIVE. The common photocopy that you offer is no more than a somewhat more colorful version of what is available for FREE from the Crosman website (amongst others). In fact, I have dealt elsewhere for quality reproduction hangtags and manuals of superior quality that are clearly reproductions and NOT forgeries. As a bonafide printer I am certain that you could also make a realistic replica (with a clearly marked disclaimer) as to preclude any accusation of fraudulent use. While you DID actually casually mention the "actual size," the inclination of the remainder of the description indicates that it is an accurate reproduction, and definitely NOT what I wanted or received. I shall chalk this up as a "lesson learned," and assuredly will not be a mistake made a second time. Sincerely, Jeter Bentley

Jeter, I am certain that with over 50,000 customers worldwide we can survive the loss of one who finds us, what did you say, repulsive? Abby and I, in our seventies, with no need for the business do provide this little service for our friends in the firearms collection hobby. While most customers are gentlemanly and grateful for our efforts to provide otherwise unavailable material we do fine those who buy airgun and arrow stuff from us are much more demanding and, well, touchy, like you. So for your future needs no doubt the magazine section at Walmart will suffice, but do read the labels to see what you are buying to avoid disappointments. Happy New Year, Rob

Dear Rob, Thank you for not banishing me. I really do not like "modern media" (text, Facebook, email, etc) as it is extremely difficult to convey actual intonation and intent with something as two dimensional as the written word. I assure you it was not my mission to destroy our relationship or upset you. I can sometimes be overly "verbose" in my attempt to be humorous (in a somewhat sarcastic way). My bride chastises me frequently for my desert-dry humor. I often would rather just speak person to person to dissuade any ill intent. All that having been said, I appreciate your consideration on this matter! I will keep the first order as sent, but will also happily compensate you for your time, trouble, and product with the re-sized manuals. Perhaps you could offer that as an option (for added cost) going forward. Sincerely, Jeter

*****
(Dear Rob and Abby) Just thought I should tell you that I have looked at several of your reload manuals. I have not bought any because I do not know what cartridges they list data for. If you are interested in selling any of them to me or many other's that are searching for reload data…...I recommend you show a few pics of the index that covers the calibers represented in each manual. I only buy those manuals that I know have the calibers of cartridges I am looking for data on! 19hawkeye50 (Ebay)

Dear 19hawkeye50, I understand what you are saying and it makes sense but, unfortunately, most, if not all, reloading catalogs don't have that sort of index. They usually just start with small calibers and work their way up. If they made an index it would be almost as long as the charts. We reprint over one hundred old reload catalogs from the early Ideals in 1892 to 2000 or so. That said, if you are aware of any publications that do have a cartridge/shell index, let me know and I'll post it. Also, I'm afraid ebay isn't the best place to see all our offerings because about half are not on eBay and they are all mixed up. If you have a specific question, we can probably help you, I am sorry this isn't easier. Cheers, Rob Mouat for cornellpubs
*****
Hello, I have theTelescopic Rifle Sights by Townsend Whelen 1936 , which I am satisfied with. It has about 155 pages. There is a 1944 edition, about 100 more pages! My interest is understanding the mechanicals of how the scopes worked, lens placement, etc. If the '44 edition has this kind of information, I am interested, if all the additional pages are mostly simply catalog pictures/information, I think I would pass. Can you comment on the extra 100 pages? [Don't worry, this isn't a request for a book report, there is no deadline either!] Have a great holiday! Regards, Steve Kern

Hi Steve, That is a kind of tall order during the Christmas rush but I can tell you from a quick look that there are about 9 pages discussing the optics and how they work at the back of the book (see the index Abby did). Frankly, I'm sure there are many better sources of that sort of information available on the internet... just google "telescope optics". Cheers, Rob
*****
(Dear Rob and Abby) Dreyse Pistolet Model 1907 Gun Manual- Is the entire manual in french? I am asking because some of the contents are shown in english. Thanks jrobin9869 (Ebay)

Dear jrobi... Sorry, Abby must have translated some headings when she did the index for the pistol, but no, the text portion is not in English. We do have another one page piece that is in English but it is not on eBay and we reprint A Basic Manual of Military Small Arms 1951 Big Edition which is on eBay and does have that page but unless you have other military weapons it is a big book for little information about your pistol. Sorry I can't be more help. Cheers, Rob Mouat for cornellpubs
*****
Dear Cornell Team. Ref: Rigby 1934 Double Rifles Catalog May I ask please how I might identify an original copy of the above catalogue, as opposed to a reprint. I have a number of your reprints and enjoy them very much. Thank you in advance Regards Eric Pragnell

Dear Eric, We don't make "forgeries" of originals and we put our logo on the back of each item. Cheers, Rob

(Dear Rob) Woh there!!!!!!! I never said you make forgeries!!!! I was merely trying to determine how I might tell any reprint from the original version You need to take a pill and chill my friend!!! Wow

Dear Eric, Steady on chum, didn't mean to yet you excited with the use of the word forgery. You see, during the last 15 years or so we have received our share of agitated ephemera enthusiasts who accuse us of devaluing the worldwide market for old gun catalogs by making reprints available that can be sold to fool unsuspecting collectors. By choosing the word forgery we only mean to shorten the rather lengthy alternative of saying "our reprints are not exact copies of originals; they are not necessarily printed on original paper, to the correct size or with original inks or binding." Of course we can speak only for ourselves. Other people may make perfect, ah, copies of originals and I can tell you I have seen very good reprints of the red cover Rigby catalogs. Cheers, Rob

Maybe I should find an alternative word to forgery... precise copy, identical to original, identical copy... I don't know.
*****
Earlier this year I bought some publications from you, specifically, the Harper's Ferry 1855 civil war weapon. I'm now looking for info for the Smith Carbine 50cal. Do you have anything? Thanks, Ken whoswhokwl (Ebay)

Dear Ken, Our eBay store isn't the best place to ask this sort of question because we don't have everything we reprint listed here. I can tell you we do have at least two publications featuring the smith, one for ammo and the another for sales. Rob for cornellbubs

(Dear Rob) I just acquired a Smith Carbine used in the civil war. it was manufactured by American Machine Works, Springfield, MA. Looking for an owners manual and parts list for it. Whoswhokwl

Dear Ken, Ah OK, now I know what you are after. I can tell you that in that era "owner's manuals" were pretty sparse. If there was one it probably is limited to a couple of terse sentences. You best bet is to try to find one mentioned in a modern book of old weapons. Ebay isn't the best place to ask this sort of question because I can't forward your query to experts who might be able to help you. Rob for cornellpubs… Readers???

************************************************