Ending an old year and starting a new one is a collective way of marking time.

Something about the duration of time and other cycles seems important to us humans and we track them in all kinds of ways.

Cycles of minutes, hours, days, weeks, months, years, decades, centuries, millenniums.

Nature cycles--sunrise-sunset, ocean waves, seasons. Body

function cycles—heart beats, nervous system (waking – sleeping, action – rest), breathing, digestion, fertility, gestation, birth, death.

Cycles of life and development—infancy, childhood, adolescence, adulthood, elderhood.
A significant cycle is upon us this year, as we mark 20 years since the beginning of Moving Body Resources.

For those who have been around since we began, you may remember us as Mary Abrams Movement Resources from 1999-2006.

When we moved to West 27th Street (13 years ago already!), I realized the vision and scope of what the business and community had become, needed a more expansive and universal name.

That's when Moving Body Resources rose to the cause.
Celebrating 20 years of moving, breathing, learning, creating, healing, loving, and so much more has been a true honor and a dream come true beyond anything I could have imagined.

We made it through our infancy and childhood, and are now moving through the tail-tip end of our adolescence.

We have had our feast years and lean years, made our mistakes, developed through growing pains, and somehow by the grace of everyone who has come here and the world around us, we are still thriving.

My dream continues that as we move into our 3rd decade, these will become Moving Body Resources's golden years of adulthood, dancing in community with all who choose to move, breathe, learn, work, discover, heal, and love among us.
Please be in touch, and come over to W. 27th Street for a class, workshop, private session, or cup of tea in the lobby. We'd love to have your very special, one of a kind, moving body celebrating a new year and a new decade with us.
And in case you need some inspiration or practical information, please read below for January and new year highlights. As always our website has even more details, and we're always happy to hear from you via phone or email.
With great cheer,
brilliant appreciation, and hope
for a thriving new year & decade together,
Mary Abrams &
All at Moving Body Resources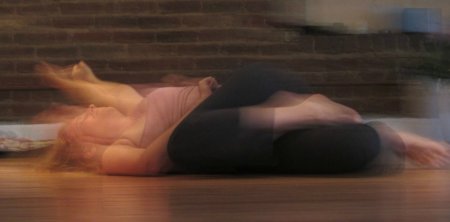 MOVING BODY INNOVATIONS
Taught by Mary Abrams
Tuesdays 11 am - 1 pm (No class Jan 1, 15)
Thursdays 10 am - 12 pm (No class Jan 17)

Fees: $30/single class
$130 / 5 class series
See info below.
MOVING BODY HEALING
Monday 6-8 PM
Jan 7, Feb 4 , Mar 4
$30 single class
ALL ABOUT ATTENTION
Friday Jan 25, Feb 22
HEART-CENTERED TOUCH FOR MEN
Led by Adam Brown
2 Thursdays a month: 8pm - 10pm (pre-registration required)
212-366-9025
adam@heartcenteredtouch.com
2 Wednesdays a month: 6:30pm - 8:30pm (pre-registration required)
Taught by Mary Abrams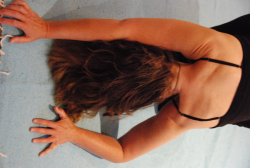 These classes are an amazing opportunity to awaken your senses, experience your body as movement, interrupt your habitual ways of thinking and feeling, and to develop new clarity, awareness, strength, and liveliness in your entire being. We will explore with breath and sound play, sensing, feeling, micro-movement, expressive movement, and deep stillness.
Beginners are welcome anytime.
Every Tuesday

11 am-1 pm (No Class Jan 1, 15)
Every Thursday 10 am-12 pm (No Class Jan 17)
Drop-ins welcome to ALL classes.
Fees for 2019:
$30/single class
$130/ 5 class series
Pre-registration via email or phone 24 hours in advance is appreciated but not necessary.
TO REGISTER via email or phone contact:
mary@movingbodyresources.com
or 212-206-7542
Taught by Mary Abrams

Mondays Jan 7, Feb 4, Mar 4
6 - 8PM
This class explores the questions, "What is healing? Who is the healer? Who is healing? Can healing occur if nothing needs fixing? Can healing occur if no one has special powers? Or if everyone has special powers?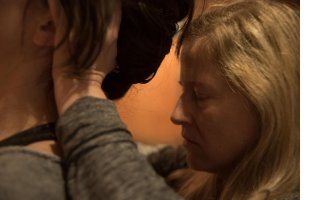 During these sessions all participants will be invited to explore themselves moving, sounding, breathing, and being in the space as healers, as being healed, and in endless creative roles appearing and disappearing for no rational reason. Participants will be invited to bring their special, sacred, and mundane objects to heal with, along with fabrics, singing bowls, shakers, candles, water, and all other items in our healing space. Together we will discover the mysteries and meanings of healing.
This class is inspired by Mary's lifelong creative explorations in the mystery of being and ongoing Somatic Movement practice.
$30/single class
$130/ 5 class series
TO REGISTER via email or phone contact:
mary@movingbodyresources.com or 212-206-7542
& WORKSHOPS:

Alex Kopelman and the CHILDREN'S ARTS GUILD invites educators to this
workshop designed to help teachers tap into their passion for their craft as they address stress in their professional lives. The workshop offers participants the opportunity to explore a variety of self-care techniques, to create a self-care plan, and to build a community of support.
WHEN: February 2nd, 10:00
am - 2:00 pm
WHERE: Moving Body
Resources,
112 w 27th Street, 4th floor NY, NY
REGISTRATION: The registration fee for this workshop is $50 (includes brunch and materials). NYS teachers can earn four hours of CTLE credit.
Shamanic Reiki Circle
Led by Leah DeSanto
Two Wednesdays a Month
6:30pm - 8:30pm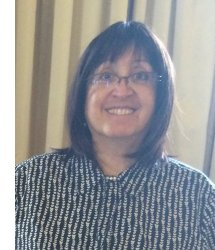 Join me twice a month on Wednesday nights from 6-8 pm.
Class starts with meditation, Reiki giving and receiving, Shamanic Journeying and ends with a Healing Circle.
Please call or text to pre-register for the Circle as space is limited to 10 people.
About Leah DeSanto
Intuitive, Usui & Tibetan Reiki Master Teacher
Shamanic Reiki Practitioner, Empath:
18 years experience - Private Practice & Teaching:
Mt Sinai Beth Israel Main Hospital, Center for Health & Healing - Reiki Practitioner;
Edgar Cayce NYC - Shamanic Reiki Practitioner, Usui & Tibetan Reiki
Practitioner
I utilize my formal training together with my Intuitive and Empathic skills to get to the root of emotional and physical issues, energy blocks. When necessary, I use Shamanic Journeying to resolve childhood traumas that are affecting a person's happiness.
I
currently offer Private Sessions, Certification for Reiki Level 1 and 2, and Long Distance Reiki, by Appointment.
For More Info or to Register:
Email: brachas18@gmail.com
Text 917-575-6182
https://www.reiki-relaxed.com/
Stillpoint Biodynamic Craniosacral Therapy Foundation Training

Taught by Clara Favale
Starting April 2019
A practitioner training in Biodynamic Craniosacral Therapy consisting of ten five-day modules. Based on the teachings of Franklyn Sills who has pioneered the theoretical and clinical teaching approaches used in this training, Franklyn continues to be instrumental in updating the materials and class curriculum supporting this training. He will be joining us with select video-conferenced lectures.
For more information, prerequisites, and to request an application please contact Clara Favale:
cfavale@stillpointcst.com
212.532.8539

MBR has wonderful spaces for teaching
and healing arts of all kinds.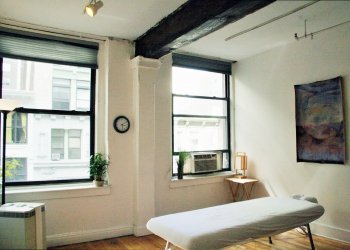 MBR has 3 office spaces and 2 group spaces available by the hour and by the day. Any space can be rented for one time, one hour, a few hours, a full day, an entire weekend, or for ongoing classes.
Our 3 offices are ideal for a variety of private practice sessions. Our 2 group studios -- 400 sq. ft. Small Studio and 1300 sq. ft. Large Studio -- are great for classes, workshops, and other group events.
The more you rent, the better your deal!
Office rates begin at $32/hr for 2019.
Movement Studio rates range from $49 to $135 / hour.
Email:

services@movingbodyresources.com


or
call Greg at (212) 206-7542 - Mailbox option 2
Please Note: If you contact us after

7 pm

, on weekends, or at short notice please email rather than call.
Photo by Barbara Schaefer
112 West 27th Street. Suite 402.
New York, NY 10001.
(Between 6th and 7th Ave)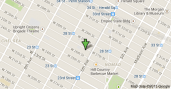 Phone: (212) 206-7542

services@movingbodyresources.com