ON YOUR READINGS AND HEALING!
EXPERIENCE THE MOST EXCITING
WINTER

SPIRITUAL EVENT IN NYC!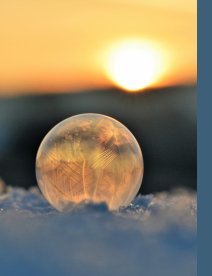 Come visit us at this winter's coolest Psychic & Healing Fair in New York City, sponsored by the Spiritualist Church of NYC! Now holding our Psychic and Healing Fairs on

SATURDAYS

!

Our gifted readers will be happy to answer any questions on your mind. Let our readers tap into your future: career, children, finances, family, relationships, or any aspects of life in question. See what 2019 has in store for you!

Our wonderful certified Energy Healers will also provide one-on-one healing sessions infused with love and light! Effective on both physical and emotional issues. Keep in mind that blocks can be removed
during a healing session to enable you to manifest your dreams! Enjoy the energy session before your reading to bring yourself into alignment with your higher self, or receive one after the reading to amplify your intention and insight you received through the reading.
We also have astrology and tarot readers to offer guidance using different tools, validate that you are moving onward and upward, or recognize that you may need to tend to aspects in your life currently in need of attention. It all benefits you.
You can read more about our different readings below.

Above all else, have an open mind and prepare to receive the message. No appointment is necessary (although tickets will be made available beforehand); just visit us with questions and curiosity!
A limited number of tickets will be made available online before the fair - be sure to read future newsletters from the Spiritualist Church of NYC to learn how to preorder your sessions!
Join us for this exciting event and support our wonderful community!
SPIRITUALIST CHURCH OF NEW YORK CITY HOMEPAGE
WE HAVE A SPECIAL PACKAGE FOR YOU!
Reading & Healing Bundle:
2 readings and 1 energy healing session for only $90!*
Enjoy two separate readings and one energy healing session as part of our package deal. That's a $25 savings and you receive a full hour of services for $90!* You may also choose one continuous 40-minute reading from a reader of your choice in lieu of two separate readings. All sessions must be used by the same person.
.... and join us later in the day for a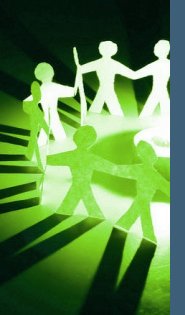 At the end of this special event, our certified conductors will lead a Special Spirit Message Circle. Because of the wonderful Psychic Energy that has been built up all evening, our circle will create a clear energetic pathway into the Spirit World. The fee is $20 a person. The circle will begin promptly at 4:00 PM.
We have a limited number of seats available, so please show up early - it is first come, first served. Please purchase a ticket at the front desk upon arrival to secure your seat, or purchase ahead of time online (details and link to follow in a future email).
No discounts or vouchers will be accepted for the message circle.
The circle is closed to children under age 14. Teens 14-18 must be accompanied by a parent. All attendees must be present and seated at the beginning of the circle, so please arrive on time.
For more detailed information regarding our Spirit Message Circle and rules, please visit our website "message circle" page by clicking

HERE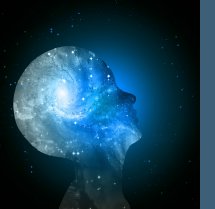 Psychic / Mediumistic Reading:
We suggest (but not required) that you bring a photo of, or a personal item, preferably made of metal (metal is a conductive material that can carry wearer's energy) that belonged to a person you wish to be read. For all readings, it is also recommended that you bring a list of questions you have regarding your issues or concerns. Above all else, have an open mind and prepare to receive information!
Tarot reading:
Have your tarot cards read by our experienced readers. Steeped in mystery that some say started with the Italian Gypsies in the 15th Century, explore the age old preoccupation with this form of divination. Some believes that spirits are highly involved in the reading, while others believe it is guided by collective subconscious. Carl Jung was also very much interested in its archetypal symbolism and explored its therapeutic function in the human psyche.
Astrology reading:
An Astrology reading can be used as a valuable tool for self-understanding and can offer intimate and profound insights into who you really are and why you're here. It unveils what we need to do to progress in this lifetime and further our soul's growth. P

lease let the astrologer know when, where and if possible, at what time you were born.
Saturday, February 2nd.



In-person ticket sales will begin at 12:30 PM. Last reading/healing is at 5:10 PM.




The Church of St. Paul and St. Andrew, 263 West 86th Street, Manhattan (between Broadway and West End)





A LIMITED NUMBER OF TICKETS WILL BE AVAILABLE FOR PREORDER ONLINE! See future newsletters to learn how to purchase!





20-Minute Reading: $40.00*





$20 per person*






We have a limited number of seats available for the message circle. Please purchase your ticket ahead of time at the front desk or online (details coming soon) to secure your seat.





READING & HEALING BUNDLE:

Buy 2 readings and 1 energy healing for only 90!

* Use your readings as 2 separate 20-minute sessions or 1 continuous 40-minute session. Must be used by the same person.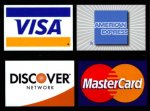 WE ACCEPT ALL MAJOR CREDIT CARDS!*


* A $2 fee will apply to credit card transactions.
SPIRITUALIST
CHURCH
of New York City
SERVICE LOCATION:


Our services are held twice a month at the Church of St. Paul and St. Andrew at 263 West 86th Street, between Broadway and West End.



FOR OUR CHURCH SERVICE SCHEDULE


CLICK HERE



MAILING ADDRESS

:
263 West 86th Street
New York, NY 10024



VOICEMAIL BOX:


(212) 675-2140



E-MAIL:


NYCSpiritualistChurch@gmail.com



WEBSITE:


SpiritualistChurchNYC.com