Reggae updates daily

...Follow us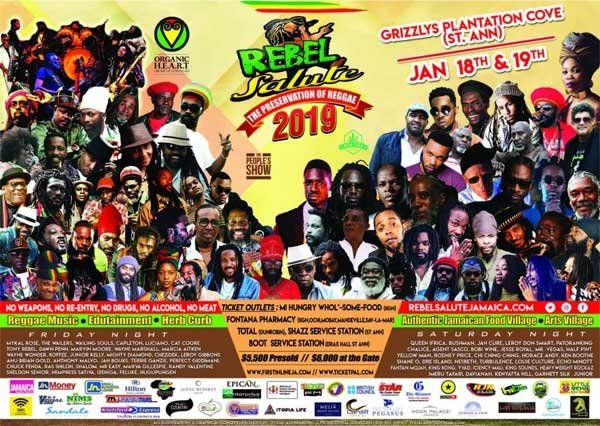 'The Preservation of Reggae'
January 18 - 19, 2019
Grizzly's Plantation Cove, Priory, St. Ann, Jamaica
Performing: FRI NIGHT | SAT NIGHT

Celebrating 26 YEARS! REBELSALUTE 2019 What began as a show to commemorate the January 15 birthday of Reggae icon Patrick "Tony Rebel" Barrett has become a staple on the live music events calendar.

ADM Presold: GEN $5,500.00 | VIP $10,000.00 ADM Gate: GEN $6,000.00 | VIP $11,000.00 (prices are in JMD) CLICK HERE TO PURCHASE TICKETS


One Love Festival 2019 - is back at The Hop Farm in Kent over weekend 30th August 1st September 2019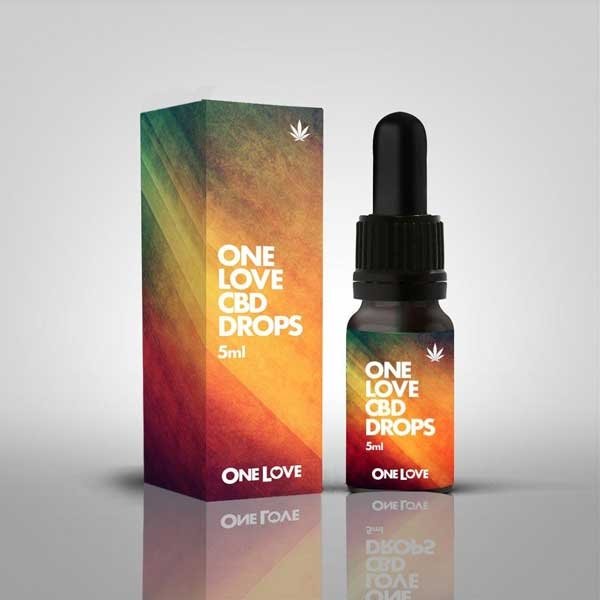 This years Festival theme is Hop meets Hemp - a story of Prohibition
We are living in a Hemp renaissance - with Hemp now being removed from the Controlled Substances Act in America a Hemp revolution is steadily happening all over the World. Governments are embracing the commercial value and healing benefits of Hemp CDB derived products - Hemp is no longer a Niche market and is returning as a cash crop with little water needed to grow fast with great potential to freeing up scarce water supplies used in agriculture

Read full article

SAVE THE DATE! Named one of 2017's Ten Best Musical Moments

KAYA FEST RETURNS TO MIAMI

AFTER TRIUMPHANT 2018 SELL-OUT IN CALIFORNIA

Presented By FRUIT OF LIFE PRODUCTIONS

SATURDAY, APRIL 20TH (4/20)

BAYFRONT PARK AMPHITHEATRE

THE MARLEY BROTHERS

STEPHEN, ZIGGY, DAMIAN,

KY-MANI& JULIAN

WITH MORE TOP HEADLINERS TO BE ANNOUNCED SOON

St. Lucia - February 15, "Annual Reggae Night"
Chronixx to perform in Mexico City, Mexico on February 15, 2019
2019 Grammy Nominated Reggae Artist Etana Continues to Make History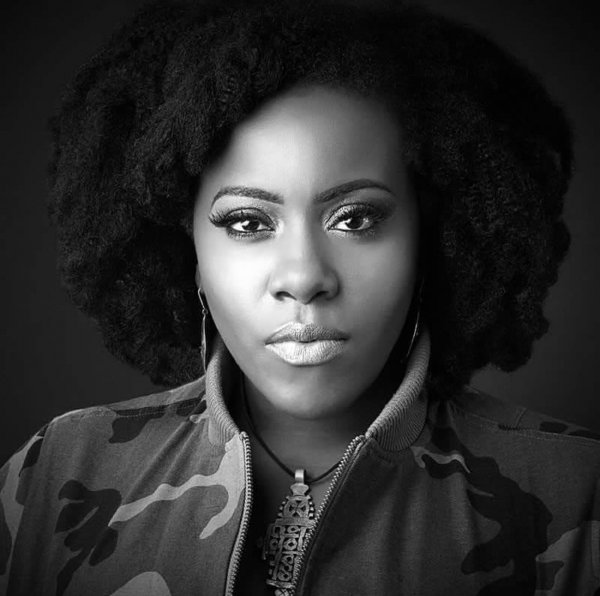 To say 2018 was fruitful for Etana would be an understatement. The singer released her fifth album, Reggae Forever, toured relentlessly and capped the year with a Grammy Award nomination for Best Reggae Album.

According to Etana, "It's been a year filled with hard work, determination and triumph."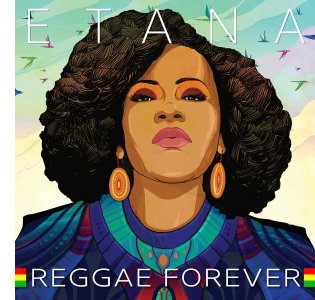 Facebook @tadsrecordinc
Instagram @tadsrecord
Twitter @tadsrecord
Facebook @OneEtana
Instagram @etanastrongone
Twitter @EtanaStrongOne
Read full article
Ras Denroy Morgan featured on Amazon Prime produced by Aflik TV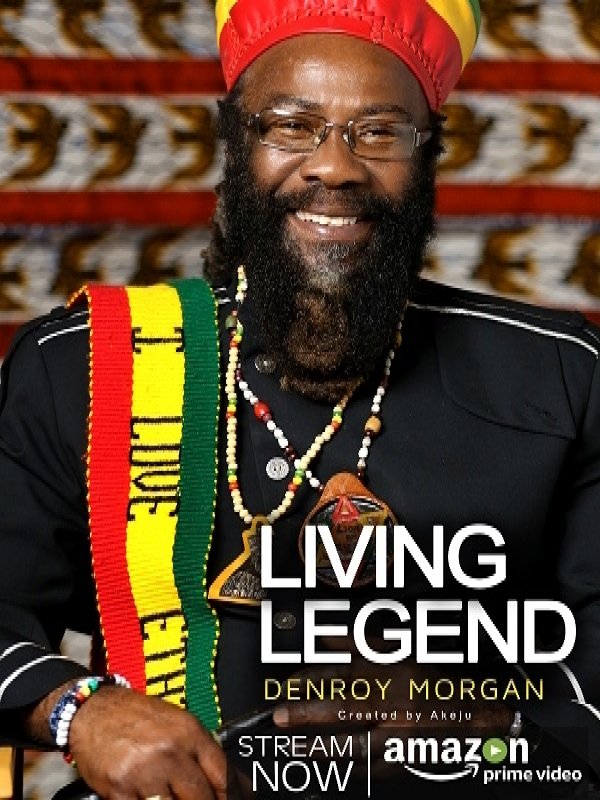 New York, NY January 3, 2019-- Aflik TV is one of the largest digital distributors of videos on demand (VOD) bringing us Nollywood movies and other African inspired content. Most recently, Aflik TV produced Living Legend an original series on Amazon Prime, with Ras Denroy Morgan. This series will provide an inside look into one of Jamaica's legends, musician and producer. The series was created and directed by Akeju.



Read full article
You make music. We deliver music to fans & industry...

...But did you know that we also provide these services?
Join Us on a Tour to Jamaica: An Afro-Jamaican Cultural-Musical Immersion
Etana: Grammy Award Nominee
Million Stylez - Any Man She Want - Mike Yangstar Music
Here's Exco's dancehall single and video – Wah Gwaan to keep you warm!
Happy holidays!
Barbara Fialho - Um Beijo (Official) ft. Jo Mersa Marley

Big Mountain :: "Deportation Nation"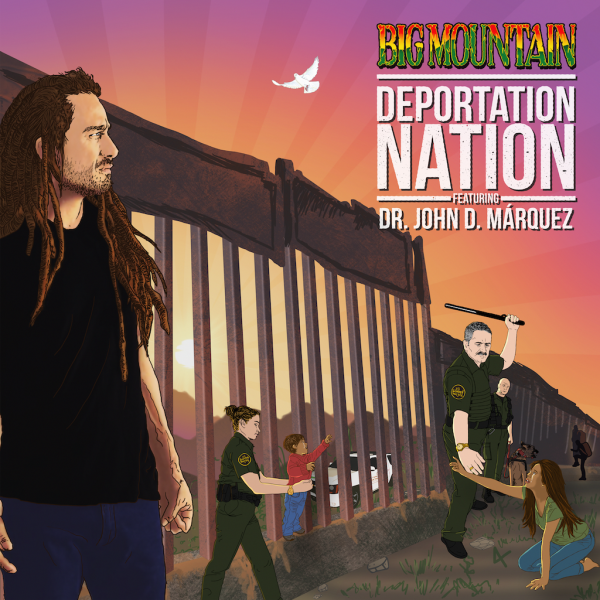 From the reggae band that brought the world "Ooh Baby I Love Your Way", comes an unapologetic condemnation of racist xenophobia against immigrants through its latest single, "Deportation Nation". This song reminds us that the true power of reggae music is to give voice to the oppressed and defenseless.


Coming up this week: Year in Review Show! Stay Tuned!

@NikkizOfficial

@NikkizNewz

It's your weekly entertainment show: Nikki Z's Hot 20 Countdown!




Greetings Reggae Artists and Labels,

Need Radio Airplay?

Get your music to our master list of reggae radio stations & Sound System DJ's that we have been building for 25 years.

It's so easy…

Radio DJs need your song in MP3 format. We will send a formatted digital marketing piece, with your SONG DOWNLOAD LINK to our entire list of reggae radio DJs and Sound System DJs through a targeted emailer. Cost of service: $175

October Special ~ Get all of this, plus a "New CD Release Editorial Promo" that goes out to fans in our weekly E-Guide (value $85) ~ through end of month for only $175.





Call, text, email, What's App if you need any guidance on your project. 707/630-3304 Email


Alborosie's "Alborosie Meets The Roots Radics "Dub For The Radicals"
Out January 18th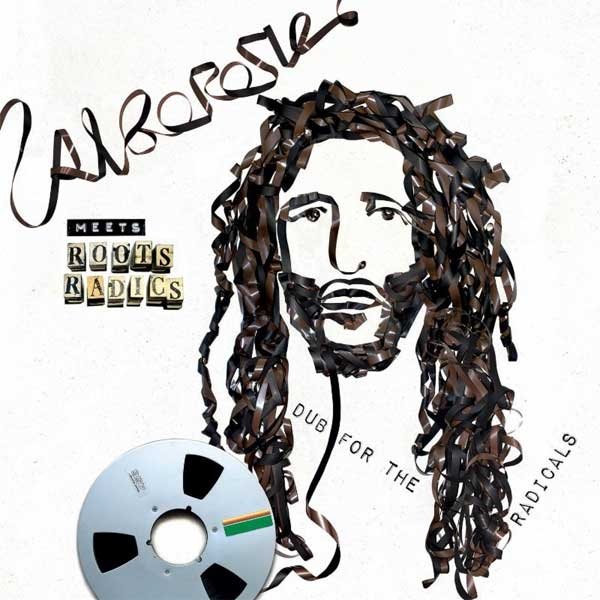 "Music knows no boundaries, Music is an international force, an international language. From Sicily to Kingston, Jamaica, this is Alborosie. Real, authentic reggae music." -David Rodigan

New York, NY - Upholding the unique sound of authentic Jamaican Dub, with the sonic precision of his heavy hitting productions, Alborosie's "Alborosie Meets The Roots Radics "Dub For The Radicals", will be released Friday January 18. The project was engineered, produced and mixed by Alborosie using vintage analog gear, dub sirens, reel to reel tape, and live instrumentation from Alborosie and reggae icons the 'Roots Radics'. This release marks the first album to come out of VP Records 40th anniversary, which will be celebrated throughout the year.

Read full article

Blaze Mob Now Booking 2019 & Premier of New Video "Stand Tall"

Reggae Artist Dakeye Now Booking 2019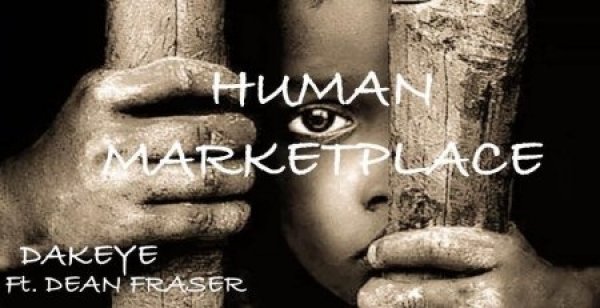 NEW SINGLE: Human Marketplace
Produced by Llamar 'RIFFRAFF" Brown /Featuring Dean Fraser
back up vocals by Rovleta Fraser
Listen HERE
Read full article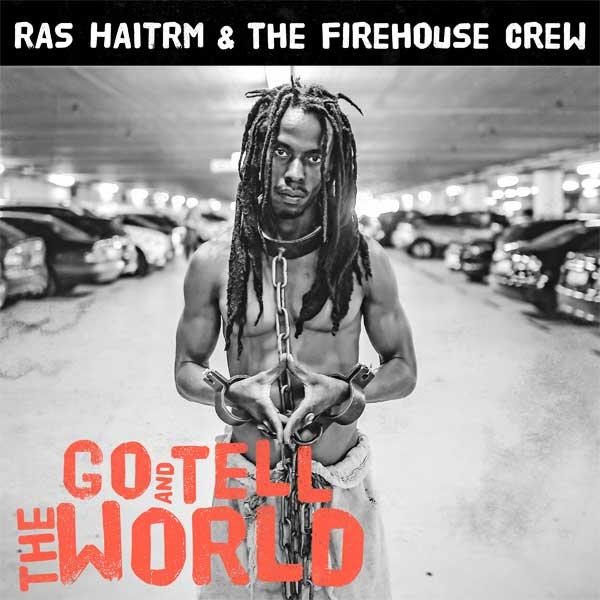 Hailing from Mozambique, Ras Haitrm brings forth a powerful new album demonstrating the strength of the African-Jamaican connection. Ras Haitrm's years of international travels took him to Jamaica in 2016, where he formed a professional relationship with George Miller and the Firehouse Crew. A robust collaboration resulted in his upcoming work of excellence entitled "Go and Tell the World." Here is the title track. Available on Friday November 23.

Click here to listen and download

Reggae Festival Guide/RBA Publishing & Publicity
Is your website outdated or not mobile friendly? Are your social media platforms non-existent or under-utilized? Would you like your name and music to get out there to new reggae fans?
If so, we can help. We have many years of experience in marketing reggae bands and reggae festivals and offer these services and more:

Website consulting, design and maintenance
Social media development (Facebook, Instagram, Twitter, LinkedIn
Create descriptive written content (press releases, band bios, sponsor packages, etc.)
Develop digital marketing strategies to increase your customer base.
Custom Global PR services
If you have questions about what online marketing techniques would work best for you, Give Us a Call Today for a free consultation ~ 707-630-3304 or Email


1995-

2019




Industry Leaders for

Ove

r 25 Years




Hey reggae lovers! Got FACEBOOK?

Then please drop on by and "LIKE" us to get a daily dose of what doesn't always fit here!

"Once in a while it really hits people that they don't have to experience the world in the way they have been told to."
Jamaica Music Countdown January 11-17

On This Day in Reggae - January 10th

1949: RCA Victor announces a new 7-inch, 45 rpm phonograph record.

1968: Singer John Mouse is born in Spanish Town, Jamaica.

1969: Floyd Smith aka Aaron Silk, singer, Garnet Silk's younger brother, is born in a quiet town of Downs in Manchester, Jamaica.

1981: Jagwa (Vernon Spencer) is born.

Source

If you missed your latest (or any) copy of the weekly e-Guide,
you can find back issues in the Archives

Upcoming Reggae Festivals

To view our entire calendar of more than 500 festivals, click here!

| | | |
| --- | --- | --- |
| Just Post Your Festival at | | Read the 2018 Reggae Festival Guide magazine in its entirety page-by-page in Digital Format |
Goa Sunsplash
Jan-12-2019 - Jan-13-2019, Mandrem, Goa, India
Jamrock Reggae Fest
Feb-01-2019 - Feb-03-2019, Negril, Jamaica
Inside Reggae;An Afro-Jamaican Cultural-Musical Immersion
Feb-02-2019 - Feb-10-2019, Kingston, Jamaica
Arizona Roots Music & Arts Festival
Feb-09-2019 - Feb-10-2019, Chandler, Arizona, USA
Bob Marley Birthday Bash, The 32nd
Feb-09-2019 - Feb-10-2019, Vancouver, British Columbia, Canada
Miami Reggae Festival
Feb-15-2019 - Mar-15-2019, Miami, Florida, USA
Stepping High Festival
Mar-01-2019 - Mar-03-2019, Negril, Jamaica
Space Coast Seafood & Music Festival
Mar-07-2019 - Mar-10-2019, Melbourne , Florida, USA
Sistahfest Arts and Culture Festival
Mar-08-2019, Toronto, Canada
9 Mile Music Festival
Mar-09-2019, Miami, Florida, USA
International Dub Gathering
Apr-18-2019 - Apr-21-2019, Bigastro, Spain
Dis Poem Wordz & Agro Festival
Apr-28-2019, Portland , Jamaica
Spring Joshua Tree Music Festival 17th Annual
May-16-2019 - May-19-2019, Joshua Tree, California, USA
Kentucky Reggae Festival
May-24-2019 - May-26-2019, Louisville, Kentucky, USA
Caribbean Village Festival
Jun-22-2019 - Jun-23-2019, Lauderhill , Florida, USA
Port City Reggae Music & Art Festival
Jul-05-2019 - Jul-06-2019, Wilmington, North Carolina, USA
Reggae Sumfest
Jul-14-2019 - Jul-20-2019, Montego Bay, Jamaica
Bayfront Reggae & World Music Festival, 14th Annual
Jul-20-2019, Duluth, Minnesota, USA
Battle Creek Caribbean Festival
Jul-20-2019, Battle Creek, Michigan, USA
Iboga Summer Festival
Jul-24-2019 - Jul-28-2019, Tavernes de la Valldigna, Spain
Reggae in Wulf
Jul-26-2019 - Jul-28-2019, Friedberg (Bavaria), Germany
Caribbean Afr'am Festival
Aug-03-2019, Killeen, Texas, USA
Woodstock Reggae Fest
Aug-03-2019 - Aug-04-2019, Woodstock New York, New York, USA
Boomtown Fair
Aug-07-2019 - Aug-11-2019, Winchester, United Kingdom
Overjam Reggae festival
Aug-15-2019 - Aug-18-2019, Tolmin, Slovenia
Canadian Reggae Music Conference Third Annual
Aug-15-2019 - Aug-18-2019, Tolmin, Slovenia
Rastafest Reggae Festival
Aug-17-2019, Toronto, Ontario, Canada
Soul Rebel Festival 18th Annual
Sep-07-2019, Boulder, Colorado, USA
Houston Reggae Festival
Sep-28-2019 - Sep-29-2019, Houston, Texas, USA
Peter Tosh Music Festival
Oct-17-2019 - Oct-20-2019, New Kingston/Belmont, Jamaica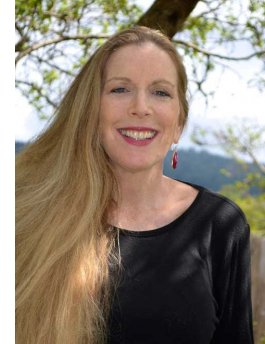 2019 marks the 25th year that Reggae Festival Guide has been the leading media company in the reggae industry.

Our parent company, RBA Publishing & Publicity, is based out of Humboldt County, CA. We produce the annual Reggae Festival Guide magazine, the top-ranking website:

www.ReggaeFestivalGuide

(32,000 unique monthly visitors), and this weekly reggae e-newsletter Reggae e-Guide (40,000 weekly subscribers). Please follow us on Socials for up-to-the-minute reggae news and music: We have 550,000 fans that follow us on Facebook (please

join us

there), 20K that follow us on Instagram, and another 8,000 that follow us on Twitter.

We offer you many ways to help you get your fix of reggae music, history, lifestyle, current news, and of course, festivals, all year round.

Our publishing company keeps growing and adding elements to bring you trusted coverage of reggae happenings from around the world.

We love what we do and look forward to input from you with your suggestions, critiques, questions, etc.

Also contact us to find out how you can promote your band/business/festival in this e-newsletter or on our website.

We also offer Publicity & Graphic Services for bands and festivals:
band bios and interview written, social media management, website consulting design and maintenance, EPKs created, graphics for advertising and social media branded videos, and more. Please contact us to find out how we can help you with your exciting projects.

One Love from our reggae-loving family to you,
Kaati, Joana, Sean, Goran, Irene, Heather and the rest of our Crew

Information - both editorial and advertising - in the Reggae e-Guide - is believed to be correct but not guaranteed - so check it carefully before you attend any event or send money for anything. We do not write the news, just report it.



707-630-3304 or

email



RBA Publishing, Inc. in business since 1993, is a boutique reggae-specific PR and marketing firm based in Northern California. We help musicians, festivals, labels and music-related brands. Our digital campaigns target fans, industry and influencers. We are masterful at email marketing, social media, fan acquisition and long-term marketing plans. Our media services are supported by people who understand and love the reggae genre. Publishers of Reggae Festival Guide magazine and e-newsletter. Reggae industry leaders for over 25 years. 707-630-3304,

Email



Distribution by RBA Publishing Inc.

If you wish, and we really wish you wouldn't, like to be removed from this list, please reply with REMOVE in subject line.

It will make us very sad if you do, and perhaps your removal will be the one the makes us decide this no longer worth doing at all, and all the information we provide will go away forever and musicians will sit home alone at night and cry because they have no one to play for because no one knows about their shows.