Here we are, coming close to two weeks into the new year and I don't know about you, but for me so much has been going on it seems like much longer. Don't get me wrong....I willfully scheduled a number of things...expected to be busy...was trying to start the year with a good dose of positive energy...then the "extras" hit. For me it has been an acutely ill pet who needed an emergency vet visit (and a second pet with a flare up of a chronic condition) followed by the need for a couple pricey repairs that cropped up when I went to my preventative maintenance car appointment. Such "extras" sure do take their toll on ones energy (not to mention budget.) I didn't want it to be so, but I guess I have the New Year Blues.

So, how do I plan to shake it off...get past....find a path back to the positive energy? First I will be attending the Ozark Blues Society
Bound for Beale IBC Fundraiser. It features performances by our winning Blues Challenge artists and will be held on January 19th at the 21c Museum Hotel in Bentonville. This year's event also features a CD Release performance by last year's Blues Challenge winning band, The Downtown Livewires. If that doesn't help rev up
some positive energy, I am not sure what will! In addition to the awesome music,
we will have a silent auction with
some amazing items including a custom made cigar box guitar.
Check out the article below for more details, or if you are ready to grab some tickets, click HERE:
As I noted last week, following the holidays there is always a bit of a dip in the live music calendar. There are still plenty of options to enjoy if you are inclined to go out, check out the calendar below so you don't miss all the fun!

And always remember, this is YOUR newsletter! Please send
feedback or suggestions our way. You can reach me by email at the address below. We LOVE our readers and want to see
Please Help Us Thank Our

Corporate Supporters

On behalf of all our members, we wish to thank our sponsors who support our events throughout the year. We encourage our members to support our sponsors in kind, by purchasing their products and spreading the word about their generosity in Keeping The Blues Alive. We wish our sponsors every success in the New Year!
This year we once again wish to thank our
corporate sponsor,
The Clorox Company. Their ongoing support of Ozark Blues Society events and the blues genre' itself helps Keep the Blues Alive!

We would also like to thank this year's supporters who have purchased sponsor tables at our fundraiser.
Please join us in thanking TeleComp
, Fineberg & Associates, Schuyler Schwarting,
and Brand Storm.
NEXT WEEK!

Ozark Blues Society

Mark your calendars for our annual
IBC Fundraiser. It will be held on
Saturday, January 19 at the 21c Museum Hotel in Bentonville.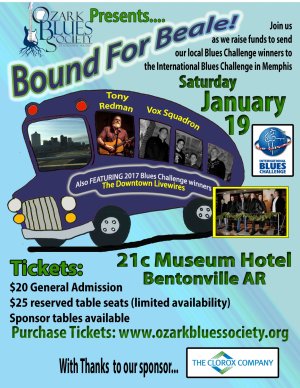 If you didn't get to catch the winner's
sets at the Blues Challenge, the fundraiser will give you another chance! We will feature both Tony Redman, our solo/duo winner as well as our band winner,
Vox Squadron. The band winner of our 2017 Blues Challenge, The Downtown Livewires, will also perform. Tickets will be on sale soon with a general admission price of $20. A limited number of reserved seats will be available for $25. Advance purchase sponsor tables (10 seats) are available for $400. Please email
Liz Lottmann
for more information on sponsor table availability of if your organization would like to contribute an item/service for our silent auction. Please visit our website www.ozarkbluessociety.org
to access the link for ticket sales. Read on below for more information and bios of our winners.
SOLO/DUO WINNER

This year's solo/duo winner for the second year in a row, was Tony Redman. Tony shook the rafters at his venue in Memphis at the 2018 IBC and we look for him to give the 2019 IBC crowd a strong dose of his unique heartfelt blues.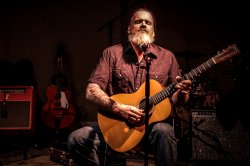 Tony Redman Bio:
"
Tony Redman is a blues guitarist/vocalist, living in Fayetteville Arkansas. Redman's repertoire contains a mix of originals, and classic songs steeped heavily in delta blues. With a high energy live set, Tony Redman has proven to be one of the most expressive vocalists, and powerful slide guitarists in the blues scene today!
"
BAND WINNER

Our band winner this year is Vox Squadron from

Tahlequah,

OK. This band competed in our 2016 Blues Challenge and returned this year for another try....for them, the second time was the charm. They will take their heavy hitting rock oriented blues to Memphis for the 2019 International Blues Challenge in January.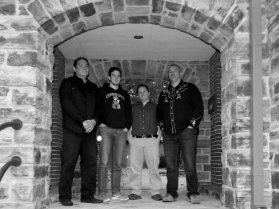 Vox Squadron Bio:
"
The Vox Squadron, formed in Tahlequah, OK in 2014, reflects a common love of electric and psychedelic blues. Members Jack Myers (guitar, vocals), Richard Wood (bass), and Aaron Lee (keys) were high school classmates in the 90's. Jacob Martin (drums) was a welcome addition in 2017. In his spare time between raising 4 children and a busy surgical practice, Myers writes and arranges songs reflecting his youthful idols,
Jimi Hendrix and Ian Moore. Richard and Aaron are multi-instrumentalists in several bands in their locale. Jacob is a jazz scholar at Northeastern State University.
"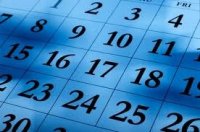 1/11 - 1/19

Please enjoy the following listings comprised of bands, venues, and/or organizations that support Ozark Blues Society. Always check with individual venues for event details and schedule changes.
1
.
11
Ultra Suede for Happy Hour at George's Majestic Lounge in Fayetteville

Hot Club of San Francisco's Swing Dance Party at WAC in Fayetteville

Dawn Cate Band at Chelsea's in Eureka Springs
1.12
Roby Pantall Jazz Duo at Ruth Chris in Rogers

Blew Reed and the Flatheads at Rowdy Beaver in Eureka Springs
1.13
Gospel Brunch with Brick Fields at Hoppin' John's in Fayetteville

School of Rock at George's Majestic Lounge in Fayetteville
1.14
Picking Circle-Monday! at the Bentonville Pub in Bentonville

Gary Hutchison at JJ's Grill and Chill in Fort Smith
1.16
Blues Therapy with Brick Fields at Moranos in Fayetteville

Ozark Regional Songwriters Association Showcase at The Meteor Guitar Gallery in Bentonville

Richard Burnett at JJ's Grill and Chill in Fort Smith
1.18
Earl and Them and Upright Citizen for Happy Hour at George's Majestic Lounge in Fayetteville

Tyler Kinchen and The Right Pieces at Smoke and Barrel in Fayetteville
1.19
2/9 "Testify" Stevie Ray Vaughan Tribute at The Meteor Guitar Gallery in Bentonville

2/15 KALO with The Downtown Livewires at The Meteor Guitar Gallery in Bentonville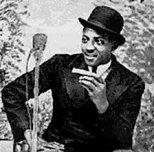 Today's show features music performed by Sonny Boy Williamson and Lee Michaels

"So I went out and bought Hard Again by Muddy Waters. That was a big learning curve. I listened to that album again and again and again. James Cotton was the harmonica player on that album."
Sonny Terry

Blues Education Supporters
Thanks to the following for their support of blues education.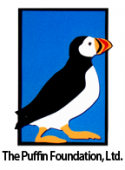 Check Out these regular local radio programs

"The Generic Blues Show" hosted by Paul Kelso airs every Friday night at 9pm on KUAF 91.3FM
Rockin' Hog Radio presents "Sunday Morning Blues" from 8am to 10am every Sunday
LINK
Get Involved with the Ozark Blues Society

Annual membership levels begin at $15 and give you so much in return, including meeting new friends while enjoying the best blues artists in the area.
By being a member of The Ozark Blues Society of Northwest Arkansas, you are helping to support the Arts and to preserve the Original American Art Form known as The Blues.
Membership Benefits Include:

Weekly E-newsletter
Opportunities to win tickets to events
VIP seating at events (when available)
Discounts on OBS merchandise
Social networking – meeting other people who also love the blues
Opportunities to volunteer on OBS committees and at events
Ability to attend board meetings and vote on upcoming organizational issues and elections
Visit our Website to renew or join! Ozarkbluessociety.org