If you have worked in the education field in the North Country, you are likely familiar with the professional development opportunities that North Country Education Services brings to the region. You may also know about the special education related services that staff schools with school psychologists, OTs, and other specialists in several districts. NCES plays an important advocacy role for the educational community as well as providing a host of other services you may not be aware of. You can learn more about the Benefits of Membership here.



How can NCES serve you and/or the region better?


NCES is engaging in a revision/update of its strategic plan. All stakeholders, that is anyone connected to the educational community in the region, are invited to respond to the Stakeholder Input survey.

---
North Country High Schoolers Invited to Entrepreneurship Opportunity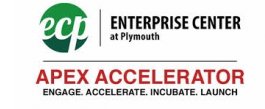 The Enterprise Center at Plymouth is about to kickoff its APEX Accelerator spring series in Littleton, NH, and for the first time, some seats are earmarked for high school students.

The Apex Accelerator is a full immersion series of nine, four-hour seminars featuring applied experiential exercises focused on Rapid Business Optimization and New Venture Creation. The program represents the state of the art in business and economic development and is provided by the alliance of Live Free and Start, the New Hampshire Small Business Development Center and Plymouth State University.

Principals, CTE Directors, ELO Coordinators, or school counselors should contact Lori Langlois at NCES regarding student participation.

More information about APEX.

---
FREE Computer Science Fundamentals for K-5
Did you know that in June of 2018 a bill passed in New Hampshire that requires computer science as a core content area in grades K-12? New to teaching computer science? No worries! Try a CS Fundamentals course and learn CS ahead of your students!


NCES and WMSI worked with the Code.org Regional Partner, the UNH STEM Teachers Collaborative, to bring the one-day Computer Science Fundamentals workshop to two sites in the North Country.



Littleton location: WMSI's new site, 23 Ammonoosuc Street.
Instructor: Susan Leifer
Date/time: Monday, February 25, 2019, 8:30 to 3:30 (lunch provided)
Cost: FREE
Register: Littleton/Feb 25 registration

Gorham location: NCES, 300 Gorham Hill Road.
Instructor: Heather Drolet
Date/time: Saturday, March 16, 2019, 9:00 to 4:00 (lunch provided)
Cost: FREE
Registration deadline: Feb 13th.
Register: Gorham/March 16 registration



Learn more

about CS Fundamentals and the courses you can use in your classroom for FREE.

If you were interested in the Lancaster session on Feb 26th, it will likely be cancelled due to low enrollment by the registration deadline.



in partnership with

---
What are your favorite SEL books?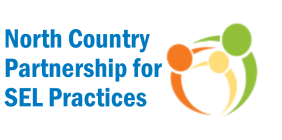 The North Country Partnership for SEL Practices is curious about which professional books educators are engaging with around social emotional learning, trauma, and related topics. If you have a recommendation, please visit the blog and post a comment about a book, noting the title and author as well as why you are sharing the resource.



This is a new feature we are trying out. If you have difficulty posting or commenting, please contact lori@ncedservices.org.



---
Google for Education Summit Hosted by HCMS

On April 27, 2019, Haverhill Cooperative Middle School is hosting the White Mountains NH Summit featuring Google for Education. Learn about the latest developments and updates in workshops led by practicing educators, certified trainers and others who are leaders in the Google for Education community. All sessions at the Google Summit include hands-on activities so that you learn by doing rather than listening.

Learn more

---
NHPR visits the North Country to learn about TRRE
The Teacher Residency for Rural Education (TRRE) is a 15-month program for people who desire to become elementary, secondary math or science teachers for students in rural, high-need schools in NH. This story by Daniella Allee was featured on NHPR, November 19, 2018.

White Mountains Regional High School in Whitefield is surrounded by woods, and snow-capped Mount Washington looms not far away. A little way from the school is a small field, filled with the bare bones of handmade shelters. Aidan Wiggin is a science teacher, and she gives me a tour of what her 9th and 10th grade students are building. "They're doing a lean-to style. There's a teepee over there. These guys are digging a hole three feet down. They're working on the roof," she said, pointing to a group of boys shoveling dirt and sawing wood.
Her students are working on a survival project: they have to figure out how to build a shelter, how to cook food and how to build a water filtration system.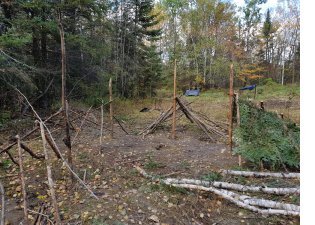 Students were in the middle of a survival project in late October. Groups had to build a structure, a water filtration system and come up with a way to cook food.


Photo Credit Daniela Allee / NHPR




The school's location, so close to the White Mountains, lets teachers use those natural resources as part of their classroom. But in the last decade, WMRHS has consistently lost one to two science teachers each year. Typically, there are seven teachers in that department.

Mike Berry's the principal at White Mountains. He said his school's location is both a blessing and a curse. "It's really great we get to live up in Northern New Hampshire, but then at the same time, when we have openings, sometimes the pools are not as deep as other areas of the state," Berry said.

In fact, according to the state's Department of Education, there's a critical shortage of teachers across New Hampshire in subjects like life science, physics, chemistry, and math.
And that's something the University of New Hampshire is trying to change: the college of education wants people to stay in North Country teaching positions for more than just a few years.

So, it created a teaching residency. People with a degree in math or science can apply. If they're accepted, students get a $28,000 stipend, and 50 percent off tuition to UNH, in exchange for teaching in a rural elementary or secondary school for three years.
It's called the Teacher Residency for Rural Education, and it's in its second year working in nine schools in Coӧs and Grafton Counties.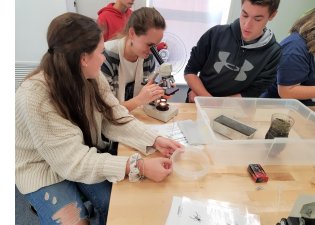 Aidan Wiggin, a TRRE resident, helps students while they test how effective their water filtration systems are.


Photo Credit Daniela Allee / NHPR




Aidan Wiggin, the teacher we heard from earlier, is one of the teaching residents. Wiggin said she wants to live here. She's done the big city gig. But she grew up in New Hampshire, and she missed it. "I like the small town rural living, I like the smaller population," she said. "I love having the outdoor activity available and having the mountains right here."

As part of the program, Wiggin's been matched up with a teaching mentor, and she's also taking UNH classes. The summer before residents start teaching, they intern at a partner organization so they know the community they're working with before they start teaching.
The college has set up classes for TRRE residents in Gorham, so they don't to make the two-hour drive to Durham.

The program is rigorous, she said. "You're working your 40-hour week and you have classes on top of that. My days typically go from 5:30 to 11 but you make it work and you know it'll pay off in the end." By next fall, she'll have a master's degree in education, and she'll be licensed to teach in the state. That fact gets Principal Berry thinking about the future and what will happen after Wiggin's done student teaching. Because, he says, getting teachers to stay for the long haul is a challenge. Even with this new program, he gets just a few years with a teacher. That comes at a cost to students, Berry says. "The more stability you can have in your building, the more learning that's going to take place in your building," he said. So next time Berry has an opening, he wants Wiggin to fill it. "It's that simple," he said, "If we're going to invest time and energy into her development, selfishly we want her to work at our school."
But, if she ends up at another school in Coӧs County, he said that's also a good thing.
"That's the intent of the program, to build capacity of solid educators in the North Country," Berry said.

UNH plans on expanding the residency program to the Lakes Region in the spring.
By the time their grant wraps up, they'll have graduated 50 elementary and secondary math and science teachers to live and work in New Hampshire.
More information on TRRE.


The deadline for the cohort beginning in May 2019 is February 1, 2019.




---
Listening Session Regarding Revisions to the NH Arts Standards
Arts educators and others interested in the topic should save the date, March 21, 2019 from 4:00 - 6:00 PM at Littleton High School. The session will be led by Marcia McCaffery of the NHDOE and co-sponsored by the Arts Alliance of Northern NH and North Country Education Services. There will be additional details in next month's newsletter.

---
Films Available for Streaming to NH Schools & Educators

The Bureau of Student Wellness at the NH Department of Education has a lending library of films (and books) to support school efforts to learn more about the whole-child health and wellness.

Use of the lending library films is free, provided that viewers are not charged an admission fee of any kind to see the movie. Individuals, organizations, and districts who would like to show a film are asked to share the information requested in this form. This helps the Bureau of Student Wellness collect data and feedback about which communities are hosting showings and how many people have seen the films.

Each film comes with a copy of its discussion guide to help a facilitator continue the conversation after the showing.

Additional information can be found here.

Requests for additions to the lending library can be made to ellen.desmond@doe.nh.gov.


---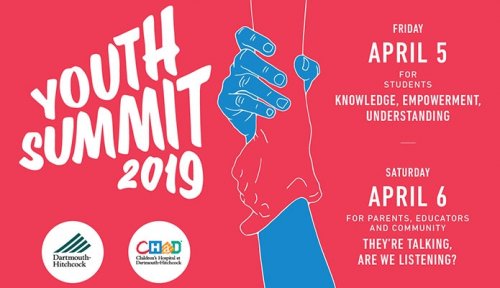 The following topics will be explored on both days:

Academic pressures
Addiction
Bullying and Cyberbullying
Community Support
Eating Disorders
Race and Gender Equality
School Violence
Self Harm
Sexuality, Gender and Sexual Identity
Using Social Media for Good
More information
---
Middle and High School Film & Writing Contest on Mental Health Issues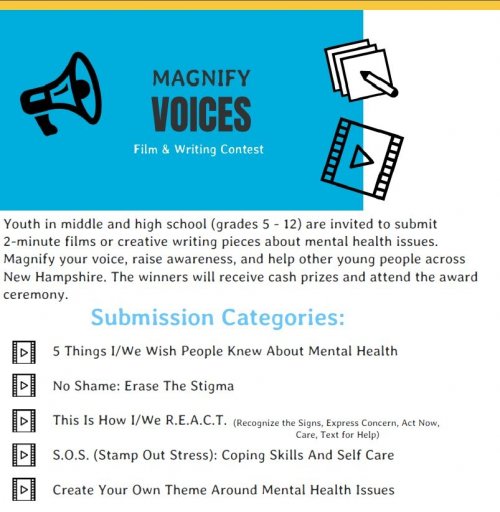 ---
Learn more or contact Dellie Champagne, Community Engagement Coordinator at the Children's Behavioral Health Collaborative at dchampagne@new-futures.org for more information.

---
NH Early & Elementary Mathematics Collaborative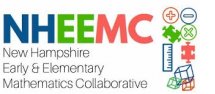 The New Hampshire Early & Elementary Mathematics Collaborative (NHEEMC) is a project bringing together PreK-Grade 3 teachers and providing math-related resources and professional development.


Math with Technology in Early Education, an online, 2 credit course, begins March 18 and ends May 9 (8-week term). In this course, students will gain knowledge of learning standards and teaching methods for the instruction of mathematics in early education settings with infants through 3rd grade. In addition, participants will gain experience in applying their newfound knowledge in the areas of mathematics with technology through a combination of teaching and digital experiences. The New Hampshire Early & Elementary Mathematics Collaborative (NHEEMC) is once again providing scholarship support to teachers, offering it as a FREE PD opportunity to Pre-K through grade 3 teachers in the state.

To learn more about this opportunity, including scholarship information, please contact
Project Coordinator at Kiki.Donis-Wahl@unh.edu.

---
February Break Camps at WMSI's New Littleton Location
Join WMSI for design fun in their new home base at 23 Ammonoosuc Street in Littleton, NH.


---
Granite Guarantee:
Tuition-Free College

The Granite Guarantee is a financial aid program that makes college possible for qualified first-year and transfer New Hampshire students by covering the cost of tuition for up to four years. This program defines the University System of NH's commitment to providing a world-class education at the University of New Hampshire, Keene State College and Plymouth State University.

To qualify, students must be:

a New Hampshire resident
entering their first year of college OR immediately transferring as a CCSNH graduate
eligible for a federal Pell Grant
Students meeting these criteria automatically receive the Granite Guarantee. The financial aid program remains in place for four years provided the student is enrolled full-time, remains income-eligible, and makes satisfactory progress toward their degree.

Learn more about the Granite Guarantee process at participating schools:
or learn more about the program through the University System of New Hampshire or by calling 844-309-3855.


---




Foster Care: Short-term and Long-term Families Needed



It is probably not a surprise to hear there is a need for foster homes in the North County area for children of all ages and sibling groups. However, did you know there are foster care opportunities for short-term care and providing respite - like fostering only on weekends?

If you've ever thought about becoming a foster parent, please act now. You decide what you can handle. Classes will be running at Weeks Medical Center in Lancaster beginning February 4, 2019 and they are free to attend.

If you'd like to learn more about the foster care program, contact Linda A. Pivin at (800) 972-6111 Ext. 28326 or (603) 752-8326 or LINDA.PIVIN@dhhs.nh.gov or visit the NH DHHS webpage on Becoming a Foster Parent.



---


Supporting North Country schools in planning for comprehensive and strategic implementation of computer science in grades K through 12.



---

Coos Adult Learner Services offers small group instruction in basic reading, writing, math, English for English Language Learners, and preparation for the HiSet exam.

Services available in Berlin, Colebrook, and Lancaster locations. The program serves all of Coos County.

Volunteer tutoring opportunities as well.

Call 603-752-1927 to get started.




---




Feeling Overwhelmed?



Many school insurance carriers offer free employee assistance programs, even for those not participating in health coverage.



HealthTrust Schools
LifeResources Employee Assistance Program, call 1-603-769-8463.





NH Interlocal Trust Schools
Employee Assistance Program (EAP), call 1-855-853-1528..





SchoolCare Schools
Strength & Resilience Program, call 1-800-809-9598 to get started.



Contact your Human Resource department for details.




---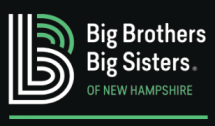 BBBS of NH is actively recruiting for "Bigs" and "Littles" in the North Country. Site-based programs are in the works for Groveton, Whitefield, and Lancaster areas. There is potential for matches in other communities. Visit https://www.bbbsnh.org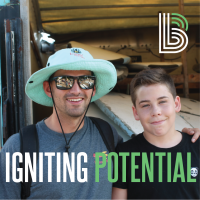 ---


The Amazon Future Engineer program initiative seeks to dramatically expand access to high caliber preparatory courses, curricular resources, and programs for schools and districts to help prepare and propel high school students forward in their pursuit of AP Computer Science education.

With a special focus on students in lower-income communities and in states that have made computer science education a clear priority, the Amazon Future Engineer sponsorship opportunities are available for schools offering AP Computer Science for the first time.

Learn more.




---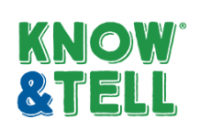 Protecting children is all of our responsibility. The Granite State Children's Alliance, New Hampshire's network of Child Advocacy Centers, served 2,359 child victims of abuse last year. But with only 10% of victims reporting, we know there are 21,231 child victims still waiting for help. Know & Tell is a new public responsibility movement to educate Granite Staters to KNOW the signs of abuse and TELL responsible authorities.



---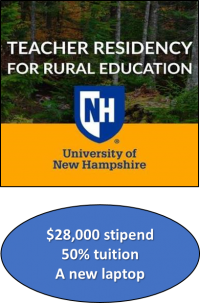 ---
NCES Online Professional Development L

ibra

ry & Educational Student Texts

Want to enhance your ebook collection? Check out the hundreds of educational ebooks available to NCES member schools:


---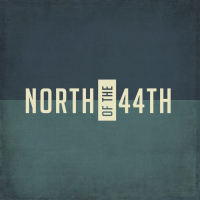 ---
School Resources About Military Families



There are many resources available to school personnel who are working with military connected families including the NH National Guard. Visit the Clearinghouse for Military Family Readiness at Penn State's Applied Science Research Center for more information.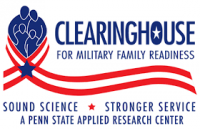 New Hampshire schools with questions should contact the Portsmouth Naval Shipyard School Liaison Officer, Kristen Ferullo, for more information at kristen.ferullo@navy.mil or (207) 318-1730. Learn more.



---


Households with income of $66,000 or less may qualify for free tax preparation through the Volunteer Income Tax Assistance (VITA) program. There are locations throughout the state. Call 2-1-1 to schedule an appointment.

Learn more






---
Support NCES with a tax deductible donation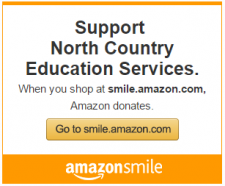 Contact Information
North Country Education Services
300 Gorham Hill Road
Gorham, NH 03581
ncedservices.org
603-466-5437
nces@ncedservices.org
NCES is an equal opportunity employer and provider.