This week I am coming to you from the road. With my mom as my traveling partner, we are off to visit family...in Florida. With the storms that were predicted, we set out a day earlier than originally planned and let the storms pass us as we hunkered down a bit in Montgomery AL last night. Thankfully the storms lightened up some in the overnight hours and weren't as scary as they had been during the day as they crossed Mississippi heading toward us. We are thankful to have weathered it and with the sun popping back out already this morning we feel much more relaxed to be on the backside of the storms.

In case you missed it last week, the date and location are now available for the 2019 annual membership meeting. We are holding an old school PARTY this year as a thank you event for our members! The "meeting" convenes on Friday, May 17th at 7pm at The Meteor Guitar Gallery in Bentonville. Admission is free for current members and others may buy tickets/memberships at the door for $15. The music for the evening will include The Dawn Cate Band as well as a jam. Read on below for more information.
The article highlighting our 2018-2019 Blues in the Schools wrap up is featured once again this week. As we look forward to the 2019-2020 school year, we hope to plan even more events. If you know a teacher or school who might be interested in hosting a program, check out the article below to find out more about the options.
This week's calendar below has many fun events for you to check out.
And always remember, this is YOUR newsletter! Please send
feedback or suggestions our way. You can reach me by email at the address below. We LOVE our readers and want to see
Final weeks to Submit!

Ozark Blues Society

Board of Directors

Officer Nomination


The nomination process for the offices of President and Treasurer for the Ozark Blues Society board of directors is in it's final weeks. If you have someone you wish to nominate, please email the head of our nominating committee Bill Baird with the name and contact information of the interested party. Our nominating committee will follow up with the person being nominated to confirm their willingness to serve and gather additional information.
The nominating committee will present their candidates on April 30, 2019. Once committee nominations have closed, nominations "from the floor" are open until Friday, May 3rd per the bylaws. Please remember current membership
is required to officially nominate and
vote. Email Bill if you wish to nominate through this process.
The annual meeting is slated to be held on Friday, May 17 from 7-10 pm at the Meteor Guitar Gallery. Admission is free to current members. Tickets/memberships may be bought at the door for $15. The event will include live music by The Dawn Cate Band, followed by a jam.
Email
LIZ LOTTMANN for more information or to be included in the jam.
The board is also seeking to add new members to the board itself. Please feel free to recommend someone you think might be a good fit, or you may volunteer yourself! Again, email Liz (above) with contact information.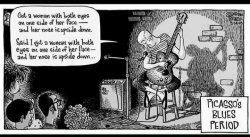 Thanks Liz Lottmann for sharing this humorous cartoon!
2018-2019

As the 2018-2019 school year comes to a close, Ozark Blues Society is excited and honored to have once again to have had the opportunity to bring Blues Education to more than 700 young people in Fayetteville. We once again shared with the 7th grade students in Fayetteville Public Schools as well as a history class at Hass Hall Academy. As always our first round of thanks go out to our local musicians who join us in our desire to keep the blues alive for the next generation. For this year, we specifically want to thank Tony Redman, The Brick Fields Band, Ocie Fisher, and Buddy Shute and the Motivators!


With nearly ten years of outreach under our belts we have a multitude of experience of working with teachers and local artists in both small and large group settings. We meld a music oriented outreach that is fun for students with curriculum study points provided by the teachers, and present the vibrant history of the American art form known as blues.


As we close this year's activities the OBS Board of directors is looking forward to the the 2019-2020 school year. If you are a teacher, know a teacher, or are a parent who feels your class or school would benefit from a blues education program, please contact Sandy McCann.
Over the years we have funded our blues education outreach through grants and generous donations from members, allowing us to bring programs into schools often for no cost to the school so please contact us about these options if your school of class would benefit from this enrichment activity outside of the
planned budget available to you. Additionally, if you are an individual or organization interested in
supporting this program please email Bill Baird

Below is just a sample of the experience. Thank you Woodland and Ramey Junior High Schools for hosting us!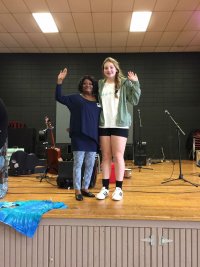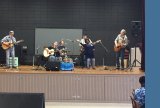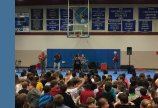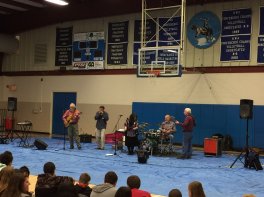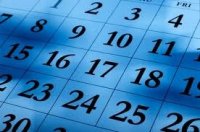 4/19 - 4/27

Please enjoy the following listings comprised of bands, venues, and/or organizations that support Ozark Blues Society. Always check with individual venues for event details and schedule changes.
4
.
19
Earl and Them and Mudhawk for Happy Hour at George's Majestic Lounge in Fayetteville

Benny Green Trio with Veronica Swift at the WAC in Fayetteville

Samantha Hunt at Ramo d' Olivo in Bentonville
4.20
Fayetteville Springfest in Fayetteville

Joan Baez at WAC in Fayetteville

Roby Pantall Jazz Duo at Ruth Chris Steakhouse in Rogers

Tater, Mater, and Squarsh at Ramo d' Olivo in Bentonville

Honey Shuffle at Fred's Hickory Inn in Bentonville

Jimmy Wayne Garrett and the Dreamwalkers at The Cathouse in Eureka Springs

Jesse Dean and Friends at Chelsea's in Eureka Springs

Buddy Shute and Mark Bokun at Low Gap Cafe in Ponca
4.21
Gospel Brunch with Brick Fields at Hoppin' John's in Fayetteville

Jimmy Wayne Garrett at The Crescent Hotel in Eureka Springs
4.23
Victor Wooten Band at George's Majestic Lounge in Fayetteville

Open Mic at The Nines in Bentonvile

Ozark Regional Songwriters Association April Showcase at Airship Coffee in Bentonville

Richard Burnett at JJ's Grill and Chil in Fort Smith
4.24
Blues Therapy with Brick Fields at Moranos in Fayetteville

Jazz Night at West and Watson in Fayetteville

Richard Burnett at JJ's Grill and Chill in Springdale
4.25
Tony Redman at Mojos Pints and Pies in Fayetteville

An evening with the Maestro at 21C in Bentonville

Jesse Dean at Warren's Rec Room in Alma
4.26
Full House and Upright Citizen for Happy Hour at George's Majestic Lounge in Fayetteville

Steve Dimmitt at JJ's Grill and Chill on Steamboat in Fayetteville

Buddy Shute and the Motivators at Ramo d' Olivo in Bentonville

Thunderstruck: America's AC/DC

at The Meteor Guitar Gallery in Bentonville

Ashtyn Barbaree at The Nines in Bentonville

Sugar Creek at JJ's Grill and Chill in Bella Vista
4.27
Like Butta Band at Ramo d' Olivo in Bentonville

Stratosphere Brothers at The Nines in Bentonville

Buddy Shute and the Motivators at American Legion Post 341 in Bella Vista

Blue Muse at JJ's Grill and Chill in Bella Vista

Gary Hutchison Trio at JJ's Grill and Chill in Fort Smith
5/4 Power of Music Festival at

The Meteor Guitar Gallery in Bentonville

5/7 Marbin (jazz) at The Meteor Guitar Gallery in Bentonville

The Fabulous Freddy Mercury Tribute at The Meteor Guitar Gallery in Bentonville

5/10 KALO with The Mojo Doctors at The Meteor Guitar Gallery in Bentonville

5/17 Blues in the Natural State with Ozark Blues Society at The Meteor Guitar Gallery in Bentonville

6/29 Delbert McClinton Band at George's Majestic Lounge in Fayetteville

Today's show features music performed by The Cotton Pickers and John Jackson

"

And I never went to any more dances. That was enough.
I quit playing; I

said to myself, 'If I ever get out of here alive, I won't do this again,' and I

didn't.

"
John Jackson

Blues Education Supporters
Thanks to the following for their support of blues education.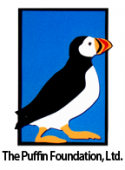 Check Out these regular local radio programs

"The Generic Blues Show" hosted by Paul Kelso airs every Friday night at 9pm on KUAF 91.3FM
Rockin' Hog Radio presents "Sunday Morning Blues" from 8am to 10am every Sunday
LINK
Get Involved with the Ozark Blues Society

Annual membership levels begin at $15 and give you so much in return, including meeting new friends while enjoying the best blues artists in the area.
By being a member of The Ozark Blues Society of Northwest Arkansas, you are helping to support the Arts and to preserve the Original American Art Form known as The Blues.
Membership Benefits Include:

Weekly E-newsletter
Opportunities to win tickets to events
VIP seating at events (when available)
Discounts on OBS merchandise
Social networking – meeting other people who also love the blues
Opportunities to volunteer on OBS committees and at events
Ability to attend board meetings and vote on upcoming organizational issues and elections
Visit our Website to renew or join! Ozarkbluessociety.org