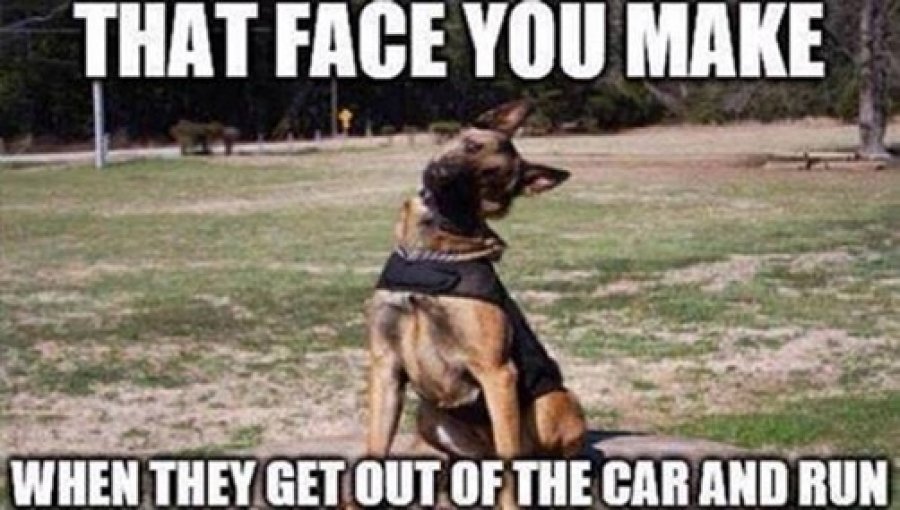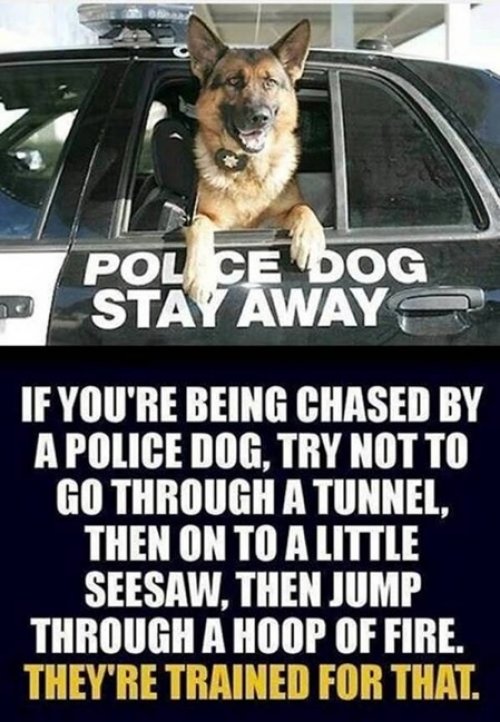 Thanks to John Campbell


May 2019 Newsletter

For over 12 years our newsletter has gone to more than 32,000 Firearms
Collectors,
Enthusiasts, Historians and Professionals Worldwide. We now reprint o
ver 6000 Vintage Gun Catalogs, Books and Manuals from the 1840s to the 2000s
See all the New Additions (scroll down) this month!!
Back issues: you can view the newsletter on our website. For a downloadable copy of our catalog of reprints or manuals this will take you there. Also, we have Interesting downloads at our website. Please forward this letter to your friends.





Most Internet Browsers – Firefox, Edge, Opera etc – have decided to truncate, or cut off, the bottoms of long emails. There is a tiny note at the bottom allowing you to retrieve the rest of the email. Rob and Abby




These have not been "colorized".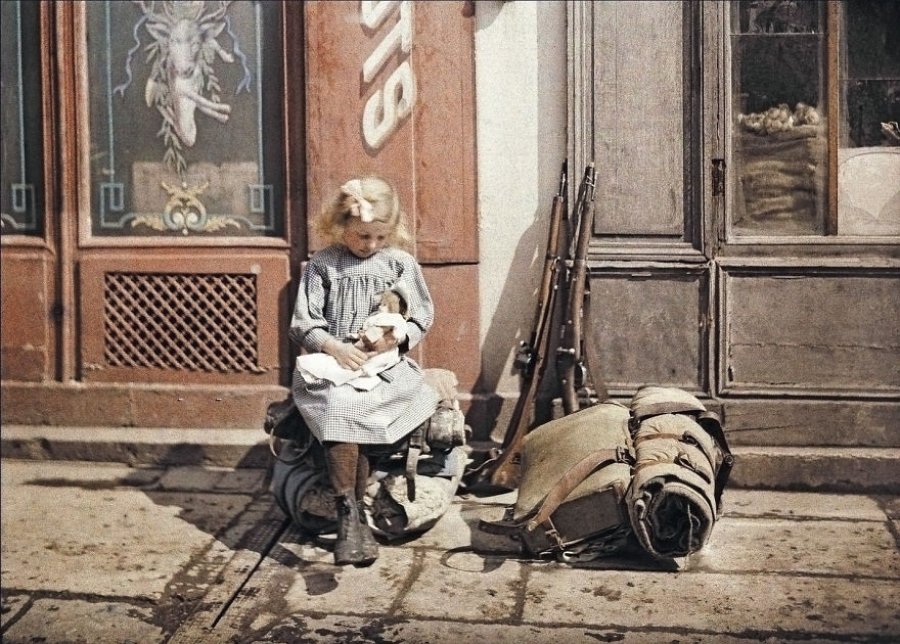 Reims, France, 1917


When you think of old photos or historical pictures, you naturally think in terms of black and white, but as you can see from these stunning vintage photos from the turn of the 20th century, color pictures have been around for a lot longer than you think.
Before 1907, if you wanted a color photograph then you (well, a professional colorist) basically had to color it in using different dyes and pigments, but two French brothers called Auguste, and Louis Lumière revolutionized all that with a game-changing process that they called the Autochrome Lumière. Using dyed grains of potato starch and light-sensitive emulsion, they were able to produce color in vintage photography without the need for additional colorization. Despite being difficult to manufacture and also somewhat expensive, the process was very popular among amateur photographers, and one of the world's first books of color photography was published using the Autochrome Lumière technique.

The brothers revolutionized the world of color photography until Kodak took things to a whole new level with the invention of Kodachrome film in 1935... read on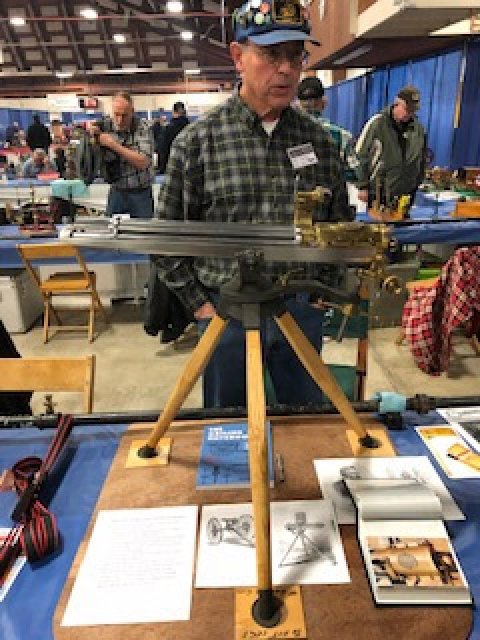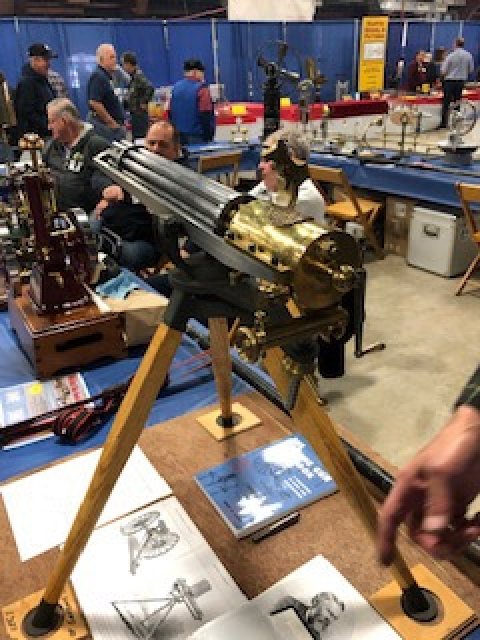 Joseph C. Brincat explains the workings of his working, half-scale 1874 Gatling Gun. It fires .22LR loaded through a magazine feeding from the top. Other images show the fine detail of this remarkable replica.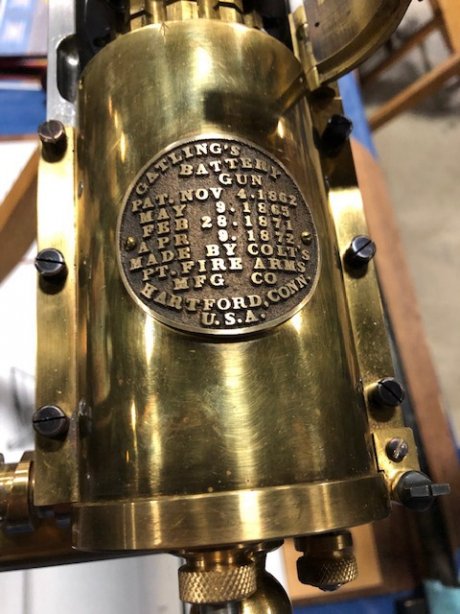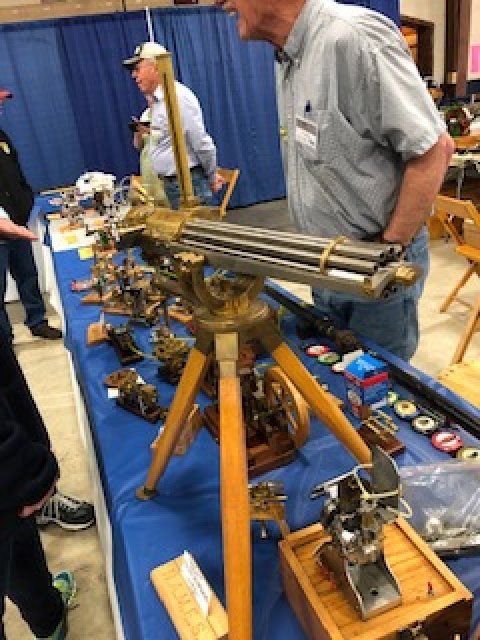 The NAMES show in Wyandotte, MI is just, in a word, terrific! People come from all over the country, we spoke with members of the New England group, to show off their incredible scale model engines, aircraft, mills, pumps, entire vehicles, guns and so much more.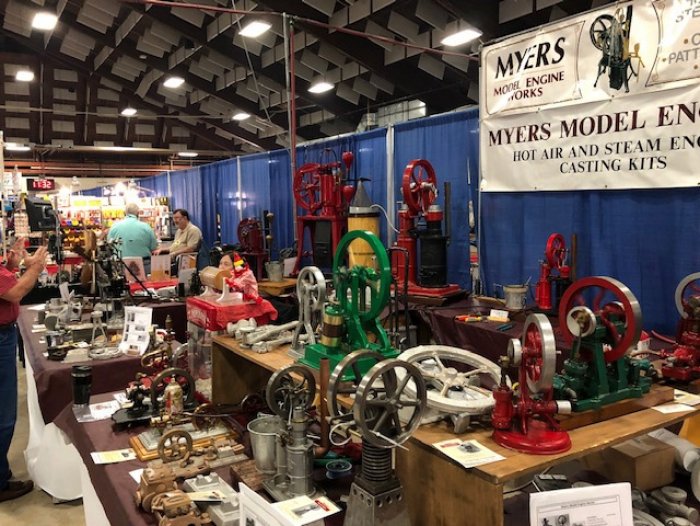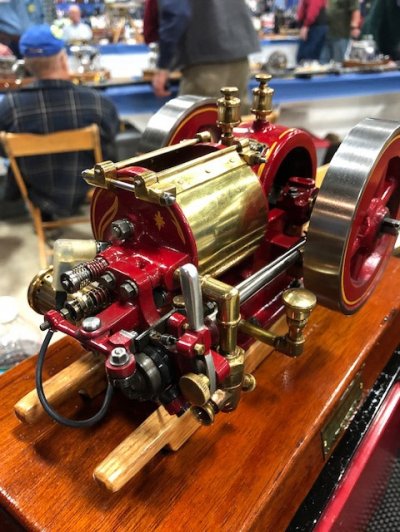 Most machines, with few exceptions, operate with compressed air during the show so the air for visitors and exhibitors is breathable. Now and then however, there is an explosion of noise as someone fires off a big radial engine model.

Note the quarter on the corner of this machine!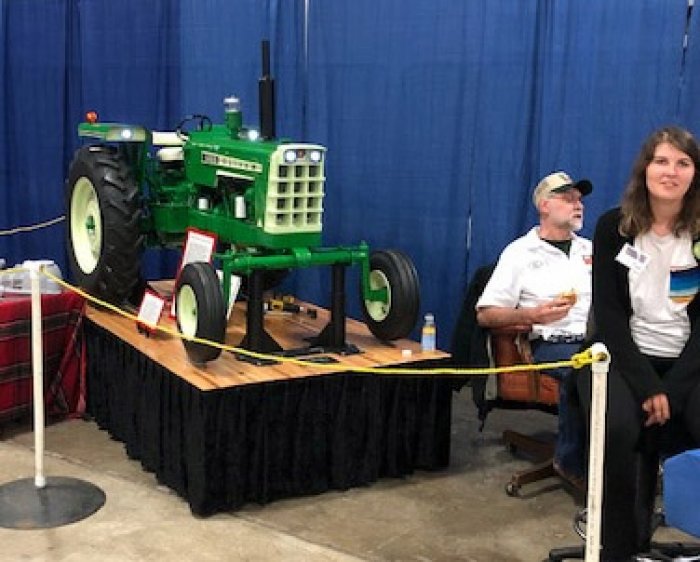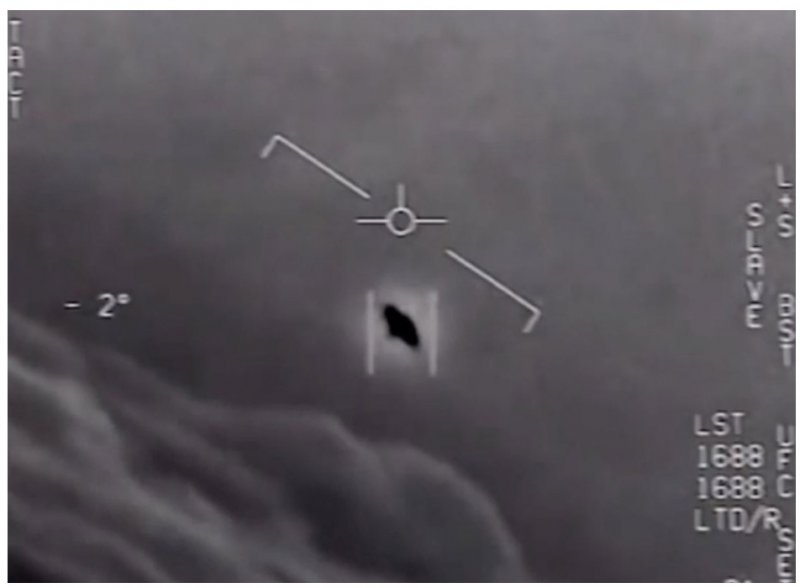 The Navy is reportedly drafting guidelines on how to report UFO sightings, like the apparent one here, seen in a declassified Department of Defense video. (DoD screenshot)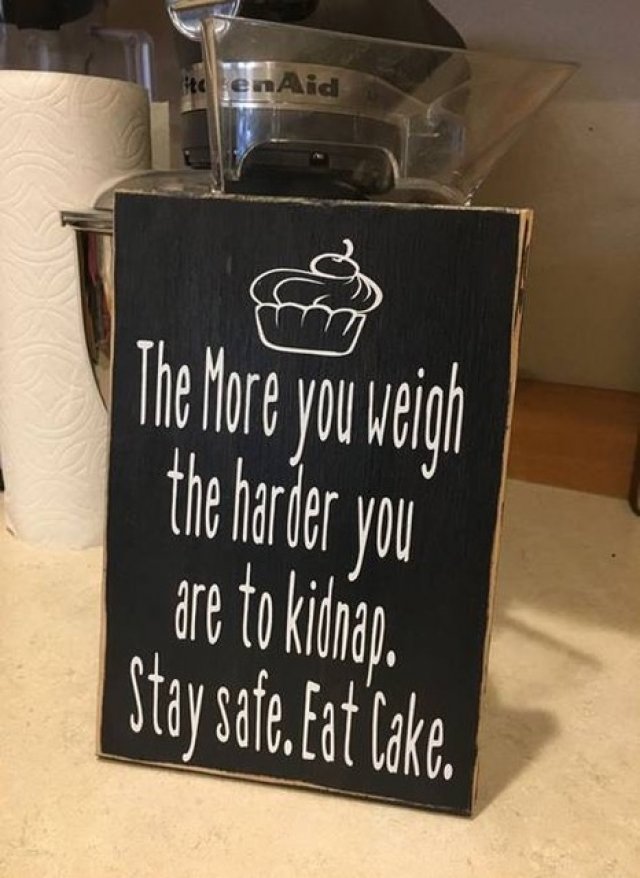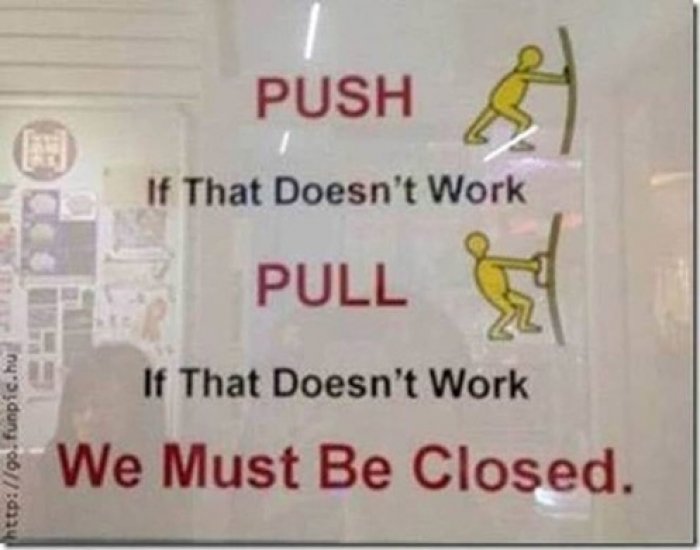 I wish we had a telephone version of this for customers who call after business hours.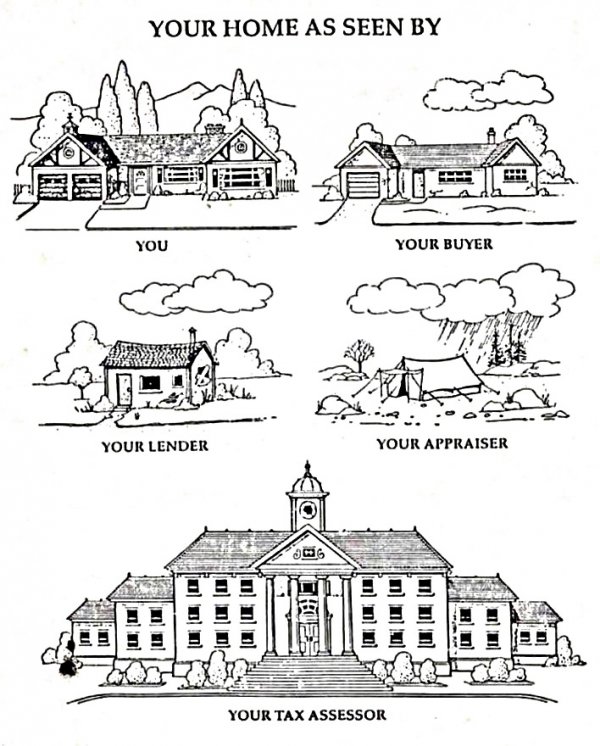 Thanks to John Campbell and Dick Salzer



All the contributors who, over the years, have lent us originals, scanned their originals for us and even sent us money for the project are the backbone of what makes us successful. This month we want to thank Peter Solodko and Tom Lawman for helping us add some more Marlins.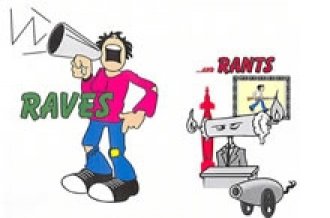 Abby, did you receive my chekc? Regards, Dave Grubbs



Dear Dave, We are out of town. I will be back to you Tuesday. Abby



(Tuesday from Mr. Grubbs) Well?



(Tuesday) Dear Mr. Grubbs, Please be patient, Abby is going to the PO Box today or tomorrow. When you send in a check you have to expect delays, the fastest way to get something from us is by Paypal payment at the website. Also, we are backed up after being away over Easter. Cheers, Rob



(Wednesday) Your email said you would get back to me on tuesday. Dont make promises u cant keep. Dave Grubbs



Dear Mr. Grubbs, Well well well - your check is coming right back to you. I did get it yesterday after five. To say that I do not keep my promises is silly - I never promised anything. You bought it on the 8th, mailed your check on the 11th - you didn't seem to be in too much of a hurry. You bought it online and most people pay online or call me with a credit card if they need it faster than sending a check and waiting for it to clear etc. Abby



Oh boo hoo! Life is so rough. If you can't take the heat, get out of the kitchen (or here's a thought: get some help) I will be sure to recite your attitude in my feed back on Gunbroker.com. Regards, Dave Grubbs



Dear Mr. Grubbs, What a silly little pest you are. Going to swagger-blabber to your "buddies" on gunbroker? Most of us have better things to do but I am in the unique position of making money from your unpleasant attitude... you just won a trip to the Rants and Raves column in our monthly newsletter that goes to 32,000 gun enthusiasts: NEWSLETTERS. Rob and Abby




Michael Holder has written a lengthy history about the Hollifield system of rifle training for the '03 Springfield in the April 2019 issue of Arms Heritage Magazine. In it he mentions that Horatio Hollifield didn't actually invent his namesake tool, General Wingate did. Wingate's

Manual for Rifle Practice

that we reprint describes the device he, Wingate, sold to Winchester in 1867.




Hollifield marketed several different devices and some of his literature is available here:





Don't miss Holder's article: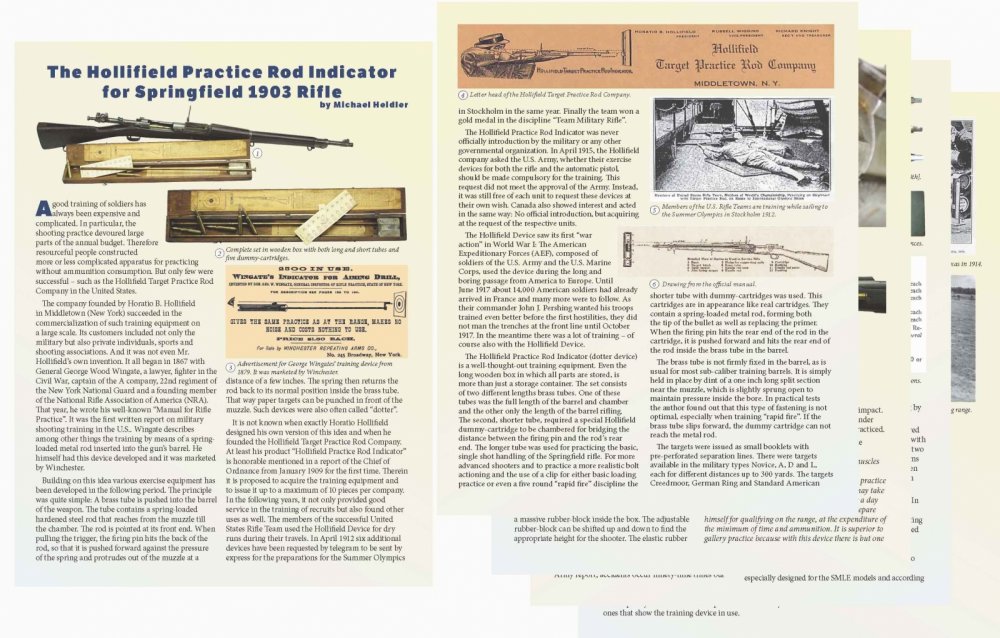 -----------------------------------

Volume 8 of Arms Heritage, the Annual Compendium is in the works. Watch her in our newsletter for its availability... perhaps next month.

Read this and dozens of other terrific articles in Arms Heritage Magazine. A year subscription costs a mere $19 and you can have access to this year plus the last eight years!


(Dear Abby) I'm Pissed, You keep asking for information and never finish on the item! What the ! Robert – Gunbroker customer.

Actually, we sort of sympathize with Robert. He bought a manual from us on GB and couldn't figure out how to pay, a common complaint. You see, if you are buying a firearm through GB they have your ATF credentials on file and then ask you to use a financial service they are attached to for payment. That's fine but we use Paypal (they don't) because it is the least expensive service for us and we only sell paper, not guns.

Some people despise Paypal and want to harm it by not using the service. Well, we figure we are awfully small compared to the $315 million dollars a day they process so they won't be too injured if we are with them or not. Besides, they did loosen their anti-gun rules years ago.

Anyway, to help people better understand the payment options we put a statement at the top of every ad at Gunbroker saying I will be in touch to give direction. Abby
***********************************
Thank you so much for the Winchester 94 Repair Manual It is fantastic and helped me solve a problem I had in five minutes. The pictures are great and the directions are simple for the newby. Thanks again Bob Salter, Utah
***********************************
(Dear Rob) The quality of your Winchester 94 Repair Manual was unreadable and unclear. I am very disappointed in your product. Robert Diaz



Dear Mr. Diaz, How very odd. We've sold over a thousand of those manuals with not one complaint so something is wrong. I think the problem might be the size of the image you are viewing or the device you are viewing it on. Try enlarging the image to make the type written letters larger. I am guessing that your complaint has to do with the letters that (in old parlance) had bled to surrounding paper on the original manual causing our copy to have the same imperfections.





Abby and I. in our retirement, reprint over 6000 old books, manuals and catalogs. Many are over 60 years old (like this one) and some are much older so not everything we offer is so perfect it could be used in Architectural Digest. On the other hand, you can't buy most of what we offer at Walmart so we have to live with what is available.







Sorry you were "very disappointed". Cheers, Rob



(Dear Rob) My point, with so many reprints it has bled to the point of unreadable in any detail. Try retyping the text at the very least. It is not the size I am viewing or my computer, trust me on that point. And I did not expect to find the manual at Walmart, I trusted you to send me a product worth the money I paid and it is not even close to what I expected! Cheers back at you. Robert Diaz



Dear Mr. Diaz, Well, I am sorry about that but I think you misunderstand, the copy you are looking at came from an original, not a photocopy, so you have to blame Winchester for reprinting their copies, we took our scan directly from their printed copy and use a master (nothing we do is photocopied). Also, given that we haven't had any other complaints and it only cost nine bucks I'm not about to start typing to replace text. In fact, we just can't do that and still have time to offer over 6000 different titles, some a lot worse than this one! If you truly can't read it, send a note to Abby at this email address and ask for a refund, I'm sure she will be happy to do that. Cheers, Rob



(Dear Rob) Thank you for the replies, I will just live whit it even if a refund is in order for complete gratification of a poor purchase on my part. Sincerely, Robert Diaz
***********************************
(Dear Abby) Hi, So many conflicting messages. Do you ship to the UK?. If not why advertise on UK Ebay? If you do I will buy. Thanks Mick W (mickwhite311-ebay)



Dear Mick, Very good question Mick, I didn't know we were advertising in UK. I'll have to see if we can stop that because we no longer ship overseas through the ebay account. You would have to find our publications online for that. Thanks for pointing out the error. Cheers, Rob


***********************************
Hello, I don't know if you can help me locate a special issue to me, of a Weatherby firearms catalog between 1969 -1974. The issue I'm looking for has a photo of a longtime friend of mine sitting on top of dead elephant. Her name is Gloria Moorhead. The photo is the first photo listed under the .460 MAGNUM SECTION of famous hunters and outdoorsmen, whom own such weapons. I understand your files are computer style referenced. Is it too much to ask if you can help me locate which catalog I need to order from you? I actually would like to purchase 2 copies for myself and another friend, who also was an old friend of Gloria's. Also, I would like to purchase any item you might have on an old British gunmaker,William Ford of London. I met Gloria and her husband, DR. Moorhead in 1976 while attending skeet shooting tournaments in Southern California. They lived in Palos Verdes California. Sorry for asking so much of you guys!!! Best regards, Tommy



Dear Tommy, I leafed through all the Weatherby catalogs from the years you mentioned and was unable to find Ms. Moorehead, sorry. Cheers, Rob



Thanks sooooooo much for your time and troubles!!!! Wish I could remember which years her elephant photos were published in Weatherby catalogs, as they were in at least 4 years. I'd like to purchase one, but have absolutely no idea I should try! Thanks for your trying to help!!!! Best regards,
Tommy
***********************************
Dear Abby - does Cornell Publications have a owners manual or repair manual for the Benjamin Model 300 Pellet Rifle? How about Daisy manuals? I have a large collection of airguns and want to find documentation on the ones for which I have none. How about King and Beeman airguns? CORRECTION: I also have two Quackenbush Model 7's that I'd also like documentation on. Please let me know what you have available. Thanks - Mark



Hi Mark, Rather than me sending you all the possible individual links to airgun publications we carry you can see for yourself by one of two methods:







Use the search bar and enter just one word to describe what you want eg. "Daisy" not "Daisy model 214 manual or catalog" etc.




OR




On left side drop downs for "Browse Specialized" select the first entry: Air Guns"







Hope this helps. You can call 810-225-3075 if you would like (business hours- east coast) Best, Abby

(it did help and Mark was able to find a whole box of manuals and catalogs to buy!)




Note from Rob- We have been told that too many reader letters here cause email mavens sisters. I've heard they then send the newsletter to spam hell. We cut down the number this month to see if that helps.
************************************************