Reggae updates daily

...Follow us

Now accepting Ad Space reservation for the 25th annual 2019 REGGAE FESTIVAL GUIDE digital magazine.

Be seen by the reggae massive through the largest database of reggae fans, talent buyers and booking agents worldwide.
Reach a million reggae fans and industry professionals! Dreadline: May 1. Call us today. Once a year marketing opportunity.
Download Digital Magazine Rate Card Here
Ad sizes for every budget.
BENEFITS TO YOU:
Affordable ad prices

All ads in color at no up-charge

Ads may include links to your website, social platforms, point-of-purchase URL, and other marketing initiatives

In-ad video embedding available

Mp3 song file can be added as a link

Mobile friendly

Option to download PDF version

Option to print and add bookmark pages

Option to share on social networks

Fans from around the world can download and share from electronic newsstands and popular apps and websites and it will also be marketed to our massive reggae databases.
Our educational and informative feature stories will encourage reading and re-reading, thus seeing your ad again and again.
We blast our digital magazine out to our big lists repeatedly, it is hosted in perpetuity on our top-ranking website, it is available on two enormous digital newsstands: Magzter and Issuu, and we work with third-party bloggers and reggae press release companies to circulate it to their base. It is our biggest distribution push all year long.
We give deep discounts when you do a comprehensive package that includes annual magazine.
Contact us today so we can set this up. Dreadline for ads is coming up soon.
Highest Regards,
Kaati, Joana, Sean, Irene, Goran, Heather, and Irene
text: 775 846 8238
San Diego Reggae Vegan Fest at Liberty Station on Sunday, July 21 Announces Reggae Superstars Third World, The Movement, Yami Bolo, Iakopo, and Many More, Plus Vegan Food and Drink, Speakers on Health and Environment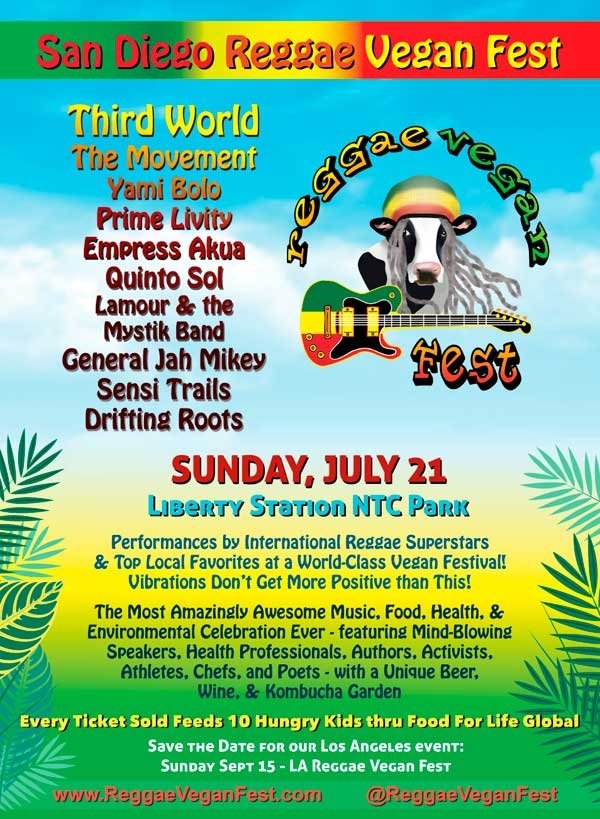 Every ticket sold feeds 10 children.
Go Vegan Radio (501(c)3) presents the 1st ever San Diego Reggae Vegan Fest on Sunday, July 21, 2019 at Liberty Station / NTC Park - Prebble Field from 12 noon to 9pm.

Lost Bob Marley Tapes To Be Auctioned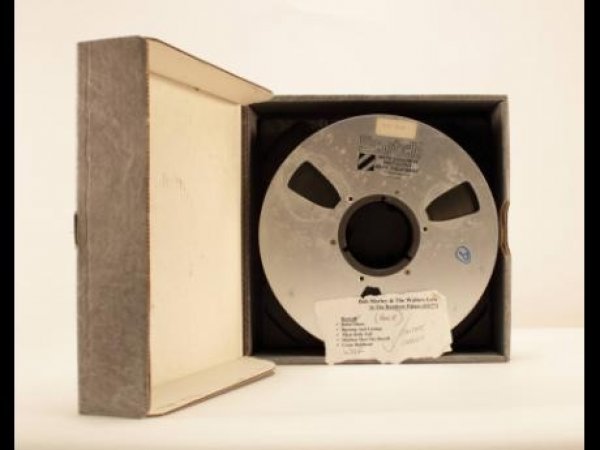 A cache of long-lost Bob Marley live recordings, which lay in a damp basement for 40 years, is to be auctioned after being restored. Experts predict the 10 two-inch 'reel-to-reel' 24 track analogue tapes could easily raise hundreds of thousands of pounds when collectors and fans worldwide start bidding as they go under the hammer.

Read full article

Kingston, Jamaica - May 10 it's "Rub-A-Dub Friday Honoring Mother's" with Soundwave & Zion Train International Sound/Rassarella
MYKAL ROSE with SLY & ROBBIE and REGGAE ANGELS touring the US in May, June & July - headlining four festivals
June 1, Jamaica:
Charity concert with Air Supply and THIRD WORLD – Ocho Rios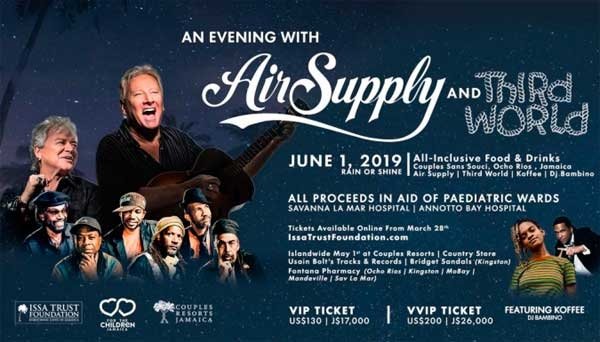 As part of our ongoing fundraising efforts to provide life-saving resources to the people of Jamaica, we are hosting our biannual "For the Children" concert on Saturday, June 1, 2019, at Couples Sans Souci in Ocho Rios. We are thrilled to be welcoming back the Issa Trust Foundation's goodwill ambassadors, Air Supply, along with Third World.

Read full article

RFG Tip of the week for Artists/Bands
We work with many festivals, promoters, & artists so we want to share some valuable information to help artists get to that next step...and how we can help.
Concept:
"If I hit up all the festivals and promoters' DMs on FB and IG, it will help get me booked."
Reality:
That method is actually spamming. Approaching a festival, venue, or promoter is basically applying for a job. Just as you wouldn't DM a random video with no note to a job you are applying for, the same applies here.
Remember there's a human at the other end of every Direct Message (DM) who has to open it and watch the video (to make the notification go away); don't create more work for the person checking the DMs.
Also, make sure to Follow their account and Like some of their posts to show your support.
Professionals prefer to work with professionals...Do you have a proper electronic press kit (EPK)? (We make them and can send them out to our huge database right to the personal email of reggae festival producers and talent buyers!)
Make sure to approach all potential gigs as job interviews with a personal note and links.
Search the website for their email and send them a proper proposal with info, text, videos, EPK.
Reggae Festival Guide/RBA Publishing & Publicity can do tune-up or extensive Social Media management for you, build or update your Website, Create Content for your band bio, EPK, write press releases about your new release or tour, and more!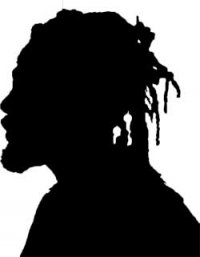 So call/text/Whatsapp or email us today

and let's get your online game up to the next level!!

Text or Whats App: 775-846-8238
Stay tuned next week for another Tip-of-the-Week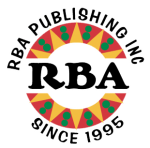 Joana LeRoque / Reggae Festival Magazine Catches Up With Rita Marley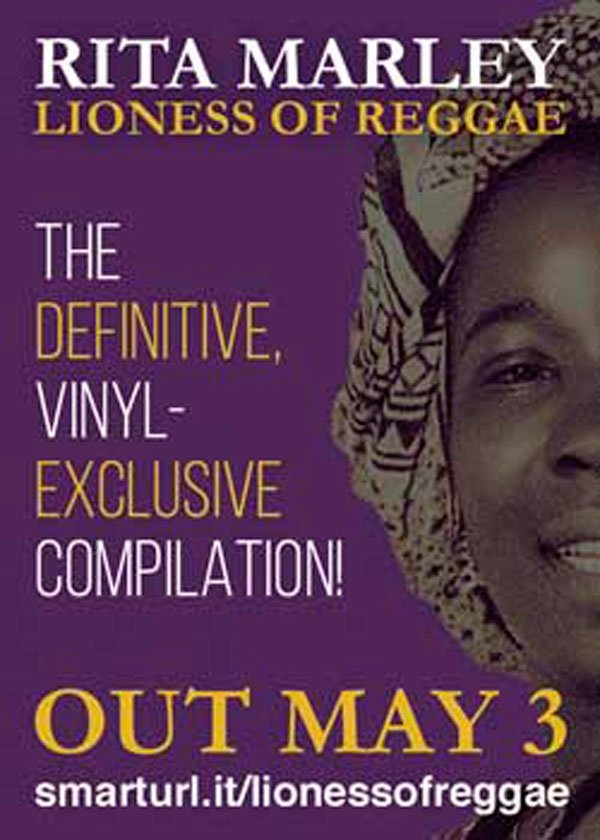 RFG: Please tell our readers about the inspiration for your upcoming limited-edition vinyl-only release Best of Rita Marley on the Tuff Gong Worldwide Label…

RM: It is a collection that highlights my career as a solo artist. The songs featured include some of the greatest hits chart-wise as well as music that holds a special place in our culture and also with me personally. For example, One Draw was very controversial when it was released. Many stations would not play the song, yet what is going on all over the world today shows us that we were ahead of our time.

Read full article

Mexico - May 11 - Distrito Zion Fest with Inner Circle, Alborosie,
Mellow Mood & more
Check out Live Wyya's new album, Back to The Roots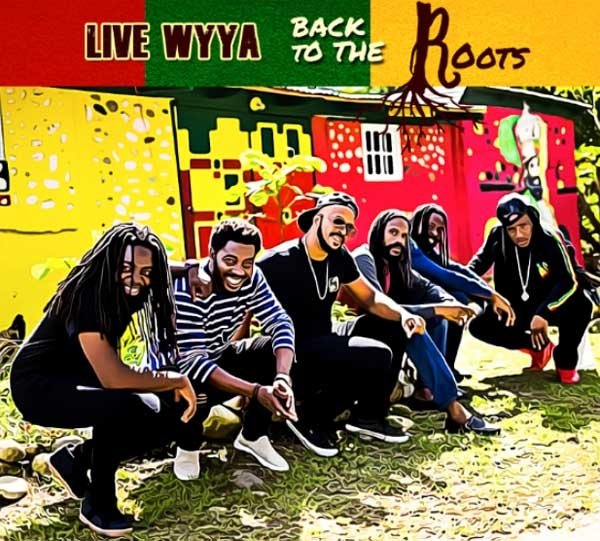 LIVE WYYA'S is extremely irie to announce the release
of their third album entitled
BACK TO THE ROOTS on the Live Wyya Productions label -
with hits like "Never Love Again" and "Like A Rock",
this roots rock reggae album is filled with
high energy and strong messages.

Read full article

Beenie Man & Bounty Killer Together Onstage Reggaesumfest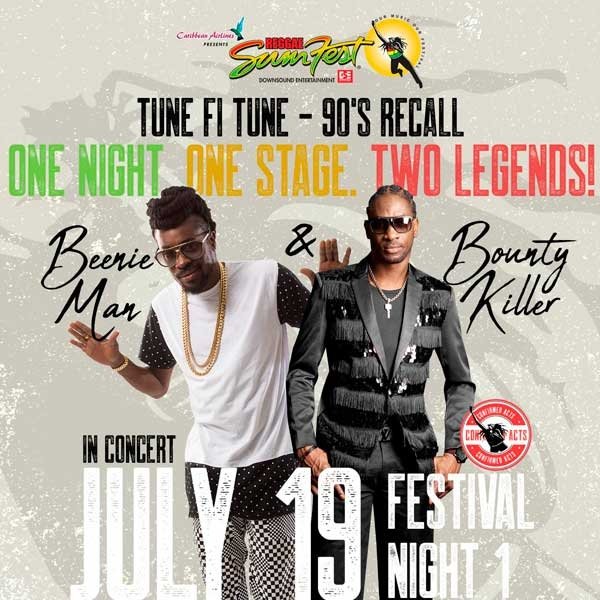 Just Confirmed....Beenie Man and Bounty Killer are ready to get on stage together and put on a once in a lifetime dual performance at Reggae Sumfest on Friday Night July 19th...You do not want to miss this one.....Tickets now at

reggaesumfest.com
Akae Beka #HailTheKing Tour This May in California
Celebrating 25 Years of bringing Reggae to the World!
e-Magazine, e-Newsletter, website, Custom e-Blasts, Publicity, Marketing, more!
Kevin Lyttle Ft. Stadic - Close To You [Official Video] [Tarakon Records]

Love & Hip Hop's Own SAFAREE has collaborated with Jamaica's Own Jahmiel on his new track NO REGULAR GIRL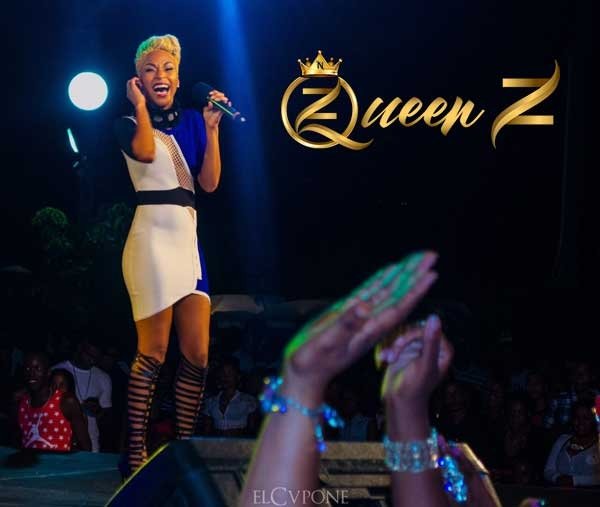 Live from JA Carnival bringing in the vibes with Teddyson Jon.
"Vent" was a big smash for the year and now he's got a brand new 'heat seeker' to premiere on this week
'
s show!
Plus hits from Chronixx, Tarrus Riley, Kranium, Jr Gong, Jahmiel, Safaree, Naomi Cowan and more!
Live from 'Work And Jam'

www.WorkandJam.com

Marketing & Booking -

Bookdivaz@gmail.com


Nikki Z Live
Twitter/Instagram: @NikkiZOfficial & @NikkizNewz


www.QueenzOfficial.com
Chuck Foster :: "It's Time"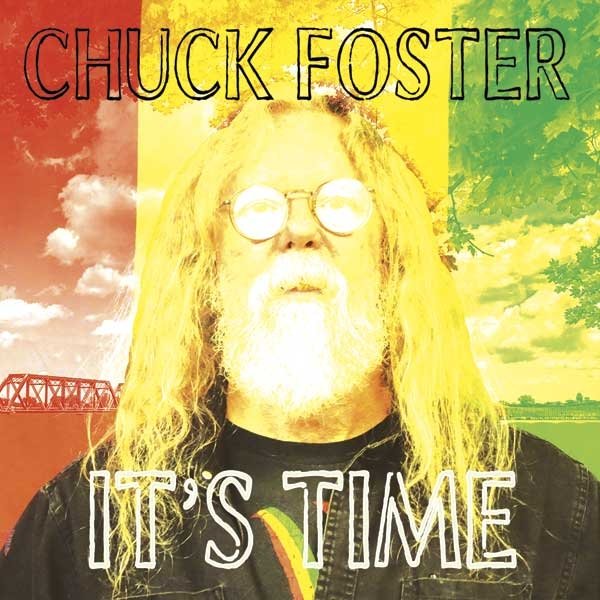 Singer/songwriter Chuck Foster hosts Reggae Central on KPFK in LA. He is the author of Roots Rock Reggae (Billboard Books) and The Small Axe Guide To Rock Steady (Muzik Tree UK), wrote the Reggae Update column for Beat Magazine for two decades and currently writes a book review column for the annual Reggae Festival Guide. He started recording in the 1960's, released his first record in the seventies and in recent years he has issued a number of vocal, dub and various artist cd's including We Roots, Gotcha Covered, Perseverance, Make it Right, Conscious Dub, Last Call, Looks Like Trouble and California Dubbin'.

Read full article

Chyna Nicole :: "Amazing"
Big Mountain :: "Young Dread"
Curly "Money" New Single Available Now on All Digital Platforms

The Belizean born veteran Reggae music artiste and educator
Curly
has released his long-awaited single
"Money."
The single is the first release from the upcoming album EDUTAINMENT. Released on his own
Tuff Kruffy Entertainment
label, the single and upcoming music video is available now and distributed worldwide by
Tuff Gong International
. The single will also be featured in a new film
My Father Belize
, that was written
Ron Sierra
and directed and produced by
Leon Lozano
and shot on location in
Belize
.
Read full article
Lipstyck Supports the Me2Movement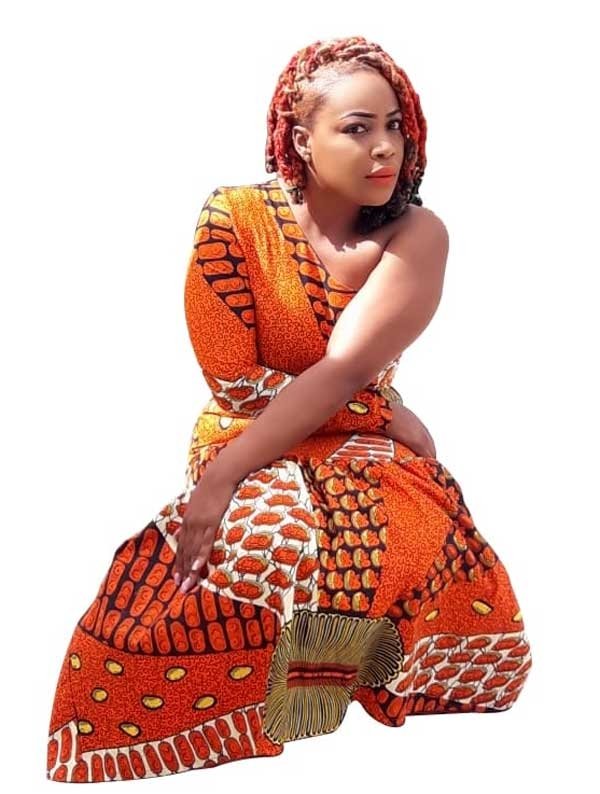 With the extremely popularized Me Too and Time's Up Movement, women from all over the world are becoming more open to reporting and speaking about sexual assaults. Reggae recording artiste Lipstyck has joined the conversation through her new single 'Unstoppable Warrior'. The song produced by St. Owenz Records speaks to the strength of women as well as women who work in unison with others.

Contact Information


Instagram and Twitter @LipstyckMusic


www.facebook.com/officiallipstyckmusic
www.reverbnation.com/lipstyck
st.owenzrecords@gmail.com


619-930-0121



Read full article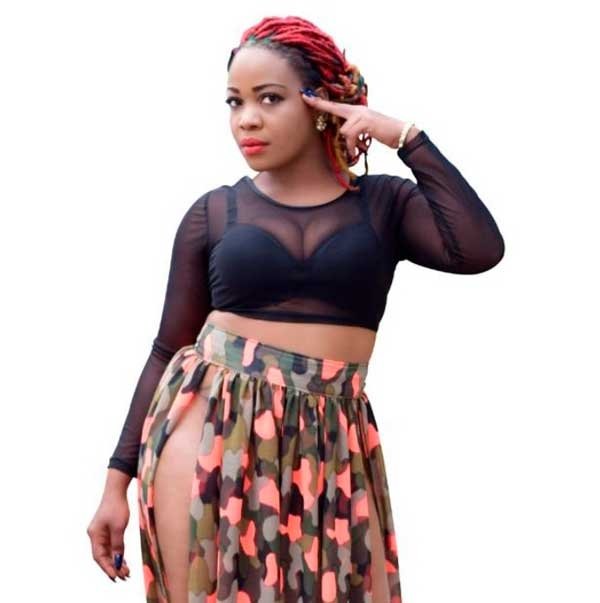 While going through a career lull, singjay Lipstyck endured mounting frustration that soon gave way to a burst of inspiration, which resulted in Unstoppable Warrior, her latest song.

Read full article

Reggae Festival Guide/RBA Publishing & Publicity
Is your website outdated or not mobile friendly? Are your social media platforms non-existent or under-utilized? Would you like your name and music to get out there to new reggae fans?
If so, we can help. We have many years of experience in marketing reggae bands and reggae festivals and offer these services and more:

Website consulting, design and maintenance
Social media development (Facebook, Instagram, Twitter, LinkedIn
Create descriptive written content (press releases, band bios, sponsor packages, etc.)
Develop digital marketing strategies to increase your customer base.
Custom Global PR services
If you have questions about what online marketing techniques would work best for you, Give Us a Call Today for a free consultation ~ 707-630-3304 or Email


1995-

2019




Industry Leaders for

Ove

r 25 Years




Hey reggae lovers! Got FACEBOOK?

Then please drop on by and "LIKE" us to get a daily dose of what doesn't always fit here!

"Smile, it's free therapy."
Jamaica Music Countdown May 10-16

On This Day in Reggae - May 9th

1936: Ethiopia is formally annexed by Italy.

1968: Louie Culture (Lewin Brown) is born in Port Antonio, Portland, Jamaica.
(some say b. May 5)

1974: DJ Don Yute is born in Kingston, Jamaica.

1981: Bob Marley moves to Miami and goes into hospital.
Bob passed away 2 days after...

1994: South Africa's newly elected parliament chose Nelson Mandela to be the country's first black president. Mandela promised a South Africa for "all its people, black and white."

Source



If you missed your latest (or any) copy of the weekly e-Guide,
you can find back issues in the Archives

Upcoming Reggae Festivals

To view our entire calendar of more than 500 festivals, click here!

Just Post Your Festival at


More Info





The 2019 Annual Magazine is coming in May! Be included in the oldest and largest reggae magazine in the world.





Contact

or call




775-846-8238




to find out how you can contribute an article or for advertising options.






Read the 2018 Reggae Festival Guide magazine in its entirety page-by-page in Digital Format

Spring Joshua Tree Music Festival 17th Annual
May-16-2019 - May-19-2019, Joshua Tree, California, USA
Sunshine Reggae Festival
May-17-2019 - May-19-2019, Lauterbourg, France
Miami Rum Renaissance Festival
May-17-2019 - May-18-2019, Coral Gables, Florida, USA
Rasta Paw Reggae & Arts Festival
May-17-2019 - May-19-2019, OCEANSIDE, California, USA
Fame Festival
May-18-2019, St John , Barbados
Kentucky Reggae Festival
May-24-2019 - May-26-2019, Louisville, Kentucky, USA
Camp Reggae
May-24-2019 - May-26-2019, Turtle, Tennessee, USA
Best of The Best Music Fest
May-26-2019 - May-27-2019, Miami, Florida, USA
Love4Music Festival
May-26-2019, Huddersfield, United Kingdom
Reggae On The Rez
Jun-01-2019, Arizona, Arizona, USA
An Evening with Third World, Koffee and Air Supply
Jun-01-2019, Ocho Rios, Jamaica
Reggae Spring Splash
Jun-02-2019, Lake Tahoe, Nevada, USA
Riddim West
Jun-08-2019, Calgary, Alberta, Canada
Wadada Festival
Jun-08-2019 - Jun-10-2019, Ploudalmézeau, France
Reggae in the Desert
Jun-08-2019, Las Vegas, Nevada, USA
Victoria's Ska & Reggae Festival 20th Anniversary
Jun-19-2019, VICTORIA, British Columbia, Canada
Afro-Pfingsten 2019: Reggae Night
Jun-20-2019, Winterthur, Switzerland
POSTPONED TIL 2020-Sierra Nevada World Music Festival
Jun-21-2019 - Jun-23-2019, Boonville , California, USA
Charleston Carifest
Jun-21-2019 - Jun-23-2019, Charleston, South Carolina, USA
Freemusic Festival XIX
Jun-21-2019 - Jun-23-2019, Montendre, France
Caribbean Village Festival
Jun-22-2019 - Jun-23-2019, Lauderhill , Florida, USA
Africa Oyé Festival
Jun-22-2019 - Jun-23-2019, Liverpool, United Kingdom
PURE Music & Art Festival
Jun-22-2019, Penn Valley, California, USA
Ithaca Reggae Fest
Jun-28-2019 - Jun-29-2019, Ithaca, New York, USA
Jamaica Day Reggae Festival
Jun-29-2019, West Friendship, Maryland, USA
Groovin' in the Park
Jun-30-2019, Queens, New York, USA
International Festival of Life (IFOL)
Jul-04-2019 - Jul-07-2019, Chicago, Illinois, USA
Port City Reggae Music & Art Festival
Jul-05-2019 - Jul-06-2019, Wilmington, North Carolina, USA
Summmerjam Festival 2019,The 34th
Jul-05-2019 - Jul-07-2019, Cologne, Germany
Great Blue Heron Music Festival
Jul-05-2019 - Jul-07-2019, Sherman, New York, USA
Dub Camp Festival
Jul-11-2019 - Jul-14-2019, Joué-sur-Erdre, France
Ostroda Reggae Festival
Jul-11-2019 - Jul-14-2019, Ostroda, Poland
Sunrise Reggae & Ska Festival
Jul-12-2019 - Jul-14-2019, Burtenbach , Germany
Reggae Sumfest
Jul-14-2019 - Jul-20-2019, Montego Bay, Jamaica
Seasplash Festival
Jul-18-2019 - Jul-22-2019, Šibenik , Croatia
Bayfront Reggae & World Music Festival, 14th Annual
Jul-20-2019, Duluth, Minnesota, USA
Battle Creek Caribbean Festival
Jul-20-2019, Battle Creek, Michigan, USA
Grace Jamaican Jerk Festival, New York
Jul-21-2019, Queens, New York, New York, USA
LB27 Reggae Camp
Jul-23-2019 - Jul-27-2019, Cegléd, Hungary
Iboga Summer Festival
Jul-25-2019 - Jul-28-2019, Cisco Grove, California, USA
Guitarfish Music Festival
Jul-24-2019 - Jul-28-2019, Tavernes de la Valldigna, Spain
Summer Vibration Festival
Jul-25-2019 - Jul-27-2019, Sélestat, France
Reggae in Wulf
Jul-26-2019 - Jul-28-2019, Friedberg (Bavaria), Germany
DMV Summer festival
Jul-26-2019 - Jul-28-2019, Baltimore , Maryland, USA
Northwest World Reggae Festival
Jul-27-2019, Marcola, Oregon, USA
Reggae Fest
Jul-27-2019, Kitchener , Ontario, Canada
Black Forest on Fire
Jul-27-2019 - Jul-28-2019, Berghaupten , Germany
Reggae on the River
Aug-02-2019 - Aug-04-2019, Garberville , California, USA
Caribbean Afr'am Festival
Aug-03-2019, Killeen, Texas, USA
Woodstock Reggae Fest
Aug-03-2019 - Aug-04-2019, Woodstock New York, New York, USA
Boomtown Fair
Aug-07-2019 - Aug-11-2019, Winchester, United Kingdom
Green Woods Roots & Culture Revival
Aug-09-2019 - Aug-11-2019, Brunswick, Maine, USA
One Love Westcoast Festival
Aug-14-2019 - Aug-18-2019, Surrey, British Columbia, Canada
Overjam Reggae festival
Aug-15-2019 - Aug-18-2019, Tolmin, Slovenia
Canadian Reggae Music Conference Third Annual
Aug-15-2019 - Aug-18-2019, Tolmin, Slovenia
Rototom Sunsplash
Aug-16-2019 - Aug-22-2019, Benicasim, Spain
Rastafest Reggae Festival
Aug-17-2019, Toronto, Ontario, Canada
One Love Music Fest
Aug-17-2019 - Aug-18-2019, Somerset, New Jersey, USA
Reggae on the Mountain
Aug-17-2019 - Aug-18-2019, Topanga, California, USA
Reggae Rise Up Festival
Aug-23-2019 - Aug-25-2019, St. Petersburg, Florida, USA
SC Reggae Jerk Wine
Aug-25-2019, Charleston, South Carolina, USA
Soul Rebel Festival 18th Annual
Sep-07-2019, Boulder, Colorado, USA
Jerk, Seafood and Vegan Fest (JSVFest)
Sep-07-2019 - Sep-08-2019, CHICAGO, Illinois, USA
World Reggae For Peace Symposium and Concert
Sep-20-2019 - Sep-22-2019, Perak Malaysia, Malaysia
Houston Reggae Festival
Sep-28-2019 - Sep-29-2019, Houston, Texas, USA
Roots on 66 Festival
Sep-28-2019 - Sep-29-2019, Victorville, California, USA
Joshua Tree Music Festival
Oct-10-2019 - Oct-13-2019, Joshua Tree, California, USA
Peter Tosh Music Festival
Oct-17-2019 - Oct-20-2019, New Kingston/Belmont, Jamaica
Cinema Paradise Portie Film Festival
Oct-31-2019 - Nov-03-2019, Kingston and Port Antonio, Jamaica
You make music. We deliver music to fans & industry...

...But did you know that we also provide these services?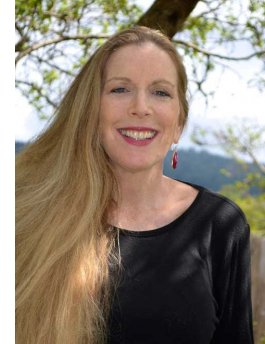 2019 marks the 25th year that Reggae Festival Guide has been the leading media company in the reggae industry.

Our parent company, RBA Publishing & Publicity, is based out of Humboldt County, CA. We produce the annual Reggae Festival Guide magazine, the top-ranking website:

www.ReggaeFestivalGuide

(32,000 unique monthly visitors), and this weekly reggae e-newsletter Reggae e-Guide (40,000 weekly subscribers). Please follow us on Socials for up-to-the-minute reggae news and music: We have 550,000 fans that follow us on Facebook (please

join us

there), 20K that follow us on Instagram, and another 8,000 that follow us on Twitter.

We offer you many ways to help you get your fix of reggae music, history, lifestyle, current news, and of course, festivals, all year round.

Our publishing company keeps growing and adding elements to bring you trusted coverage of reggae happenings from around the world.

We love what we do and look forward to input from you with your suggestions, critiques, questions, etc.

Also contact us to find out how you can promote your band/business/festival in this e-newsletter or on our website.

We also offer Publicity & Graphic Services for bands and festivals:
band bios and interview written, social media management, website consulting design and maintenance, EPKs created, graphics for advertising and social media branded videos, and more. Please contact us to find out how we can help you with your exciting projects.

One Love from our reggae-loving family to you,
Kaati, Joana, Sean, Goran, Irene, Heather and the rest of our Crew

Information - both editorial and advertising - in the Reggae e-Guide - is believed to be correct but not guaranteed - so check it carefully before you attend any event or send money for anything. We do not write the news, just report it.




707-630-3304 or

email



RBA Publishing, Inc. in business since 1993, is a boutique reggae-specific PR and marketing firm based in Northern California. We help musicians, festivals, labels and music-related brands. Our digital campaigns target fans, industry and influencers. We are masterful at email marketing, social media, fan acquisition and long-term marketing plans. Our media services are supported by people who understand and love the reggae genre. Publishers of Reggae Festival Guide magazine and e-newsletter. Reggae industry leaders for over 25 years. 707-630-3304,

Email



Distribution by RBA Publishing Inc.

If you wish, and we really wish you wouldn't, like to be removed from this list, please reply with REMOVE in subject line.

It will make us very sad if you do, and perhaps your removal will be the one the makes us decide this no longer worth doing at all, and all the information we provide will go away forever and musicians will sit home alone at night and cry because they have no one to play for because no one knows about their shows.