THE DRAGON DANCE OF CREATION:

EMBRACING THE ELEMENTAL FORCES

21-23 June 2019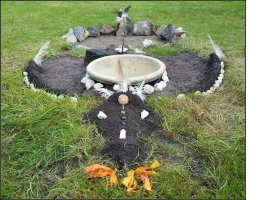 Center for Peace, Seymour, TN
The Dragon Dance of Creation: Embracing the Elemental Forces is based on the Native American Medicine Wheel and is inclusive of many beliefs and traditions. It is a Mystical and Transformative Dance that helps you identify, connect with and expand your Creative Soul by interacting with the

Elements of Fire, Water, Earth, Air and the Void in a direct

hands-on manner in the Dance Arbor.


The Dragons will show up to support you as they hover metaphorically over each Element encouraging you and protecting you.


Dance through old beliefs that keep you captive in the present.
Create space within your Heart and Head for new ideas and inspiration.
Get in touch with your Creative Soul.
Create Medicine tools.

This Dance is about unleashing your Creativity and expressing your personal Self in a safe and nurturing space. There is deep freedom available when working with the Elements while dancing inside a Medicine Wheel especially while Dancing the Summer Solstice-the longest day of the years.





There are many ceremonies and parts of this Dance that can lead you, allow you to Fly with the Dragons and move into realms that you may not normally access.



At each Directional Element there will be items with which you can interact and use to create temporary or permanent tools, symbols and artifacts for your altar, desk or home. These are intended to help remind you of your Dance and move forward into your future.



As Joseph Rael, Beautiful Painted Arrow, says:

"We as human beings (two leggeds) were born for dancing. The effort that we use for dancing is energy that Mother Earth and Father Sky use to live in our physical bodies-so keep on dancing."




The Dance will begin on Friday afternoon of the Summer Solstice-the Longest Day of the year. We will Dance, Sweat, Create and be together in unity for the weekend.







The Donation for Dancers is $365.00 (a dollar a day for a year of Creativity).




For Dancers over 65 years or under 18 years the Donation is $200.00. The Dancers will sleep in the Arbor and fast from food and water for the duration of the ceremony.




If you choose to Crew instead of Dance, the Crew Donation is $50- if you are over 65 years or under 18 years, the Crew Donation is $30. This includes your food and camping fee.










Here are some words from those who attended the first Dragon Dance:







"I didn't know what to expect at the Dragon Dance. I was nervous going into it. It's always strange when the dance changes form.




The dance for me was easy, fun, flowing and sweet. I had no idea how much it affected me until I got home. I felt like I broke though a creativity barrier and tapped into a different part of my brain."




JacKaline Stallings, Healthy Living Yoga Instructor- Long Time Medicine Dancer






"I was given the gift of dancing the Dragon Dance of Creation in November of 2017. In my experience everything is about intention, and this Dance is an opportunity to step into a Sacred Space for the purpose of CREATING. Whether you resonate with Dragons or not, everyone can benefit from this powerful and life changing Ceremony.




As the Dance unfolds, Candy as Chief, with support from the Crew, creates a safe space in which Dancers are given the opportunity to reflect upon and let go of thought patterns that no longer serve. Free Form dancing in the Arbor, carried by the Drum and connection with the Elements of the Medicine Wheel, clears the way to create and manifest what you would like to bring into your life.




For weeks after the Dance, I felt inspired, supported, and experienced lots of energy and fully stepped into the process of creating myself anew. Over one year later, these gifts are more present as I continue to move forward in my journey. I encourage you to gift




yourself the Dragon Dance of Creation. See you there –"




Margarita Di Vita, Spiritual/Inter-dimensional Coach & Steward of the Star Dance







"I loved the Dragon Dance because it reminded me that I am a co-creator and that all I do is in creation, including my thoughts. I felt full and vibrant afterwards, and I was a drummer. There were times we could swear, above the clouds, we heard roaring. And it was remarkable that the center tree in the arbor had all of its leaves when all of the trees around it, and in the area, had already lost theirs. There was so much magic that weekend it's hard to put into words."




Keli Semelsberger, Owner Charlotte Comedy Theater & Medicine Woman Dance





I invite you to come and be with us for the Dragon Dance in June. If you have any questions or concerns, please feel free to email me: candy.barbee@gmail.com.

Register online here!
I hope to see you, Dance with you and Create with you in June!

With Love- CanDragon