The Courage to Be Us Blog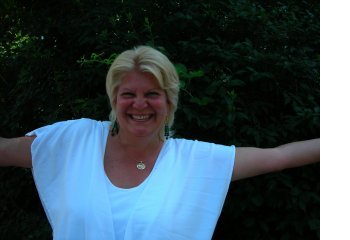 THE COURAGE TO BE OUR SELF
"
It is not ego to discover and explore our self.
It is the ego to try to be something else
."
Janet StraightArrow
From the time we are born we twist and turn our self to fit into the desires of someone else. For us to stop this pattern is revolutionary, scary, and great fun. It takes courage to be a rebel to what is expected, in innocence, love, and happiness, instead of fear of being accepted.
We are born feeling vulnerable to parents and adults for our care and nurturing. We soon learn to respond to expectations to receive what we want and need. Eventually, we learn to be concerned and change our behaviors to avoid being judged and attacked if we do not please them.
Well, enough of that. As adults, we change our focus consciously to see where we have rejected us to fit in or please others. Learn to be reflective and confident enough to listen inside. Inside is where we find our center of truth and love. It is well worth breaking through the resistance and fear of acceptance, to develop awareness of our true self.
Positivity can awaken everything. Positive is always supportive and forward-focused for best results. Negativity is against life and us and breaks us down in doubt and blame and keeps us stuck in boxes of illusion and pain.
We are all unique and share the same humanity, differently. When we wait for someone else to agree with us this defeats our purpose of finding the truth of us.
Looking to fit in is normal, and yet it separates us more and is a delicate balance to explore. Learn to ask who am I? What do I enjoy? What is important to me? How do I meet my needs?
When we notice we are complaining about others imposing themselves on us we can again self-reflect and ask what belief or fear in me is attracting this? Learning boundaries and reclaiming our lives is the next step. Learning to say yes and no is important in finding you.
Be you. It is a lifelong journey and well worth it. We find groups and traditions along the way that lead us to discover more. Remember to hold true to you no matter what others think or do.
Begin to do your best to be present, open, and curious enough to explore more, and learn to follow your innate wisdom.
There are abundant teachings and support to assist you on your unique journey here at Be The Medicine in classes, retreats, and sessions with Janet.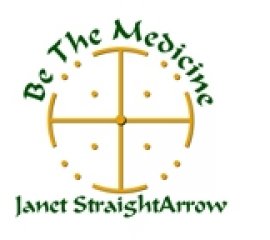 Enjoy the Journey,
Janet StraightArrow
Be The Medicine, Live the Power of You!
www.bethemedicine.com
973-647-2500
Janet@bethemedicine.com
Love Joy Peace Connection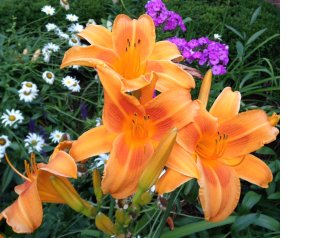 Dear Friends,

Spring is awakening in the Northeast. The warmth and color are bringing us out of our winter slumber. The trees are in bloom and the early flowers and greening are coloring our world in beautiful ways.

At the same time these past weeks have been very challenging for all. There has been a heaviness to navigate through as we are experiencing tremendous change inside and out. The ego works overtime to make okay what is not, and directs us to tolerate what is not good for us which causes pain and anxiety.

Taking the time to refocus our attention to solutions and standing true to us in the midst of change we find we can make changes too.
Would you like to let go of chaos, anxiety, dis-ease, worry, and uncertainty? It's all here for us when we are ready.

If you are not feeling good, look inside to where you are not standing true to you and allowing what does not support you to occur. We are in charge by our inactions as well as our actions.

Discovering and living our true self is the greatest adventure in the world and beyond. Join us for a class, session, or retreat to discover how to make your life and health work for you and enjoy the journey of learning and healing.

UPDATES AND CHANGES
All retreats and weekend trainings are on track and filling. Look at prepayment discount dates on all classes so you can take advantage of them.
The Wednesday 6pm meditation class has been merged into the Guru class. Be Your Own Guru Class is growing strong and we will be extending it into the summer. Join us on Monday nights at 7 PM if you are local at Studio Yoga Madison. Each week stands alone and also builds on one another so you will receive a lot in each session. Achieve your Clear and Quiet Mind Class is now on being held on Thursday May 30. Peace Baby.

Wednesday the 15th is the last day for a prepaid discount on the Vision Quest and June Shamanism 101. There is a three month payment plan for the Vision Quest as well. We have a nice group gathering, several have been on a similar retreat with me before. This week we begin progressive Email support every Wednesday. You can jump in and catch up when you sign up.

We also have two unique Shamanism Training Weekends in June to help you discover and explore realities beyond your current knowledge. Reiki 1 & 2 Healers trainings, and powerful private sessions and workshops for advanced learning and spiritual connections. See www.bethemedicine.com for more information, dates and times. 973-647-2500 info@Bethemedicine.com

I am in the process of developing new programs, beginning soon. Stay tuned. Advanced ongoing classes are my focus in several areas. Direct ways to begin and continue our powerful personal journey are lining up too. Once we get them going I am looking to have zoom classes online too.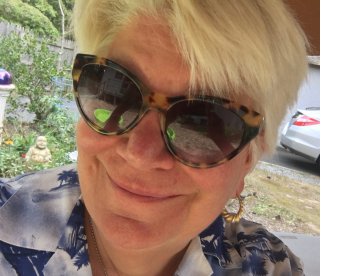 Join us, or reach out.
I am honored to be of service to you.

Always in Love,
Janet StraightArrow
Be The Medicine, Live the Power of You!

"Janet StraightArrow provides an unparalleled opportunity to bring you to the real you. It's a well-worn path for her; she knows every part of this amazing journey. Janet emanates love, respect and most of all joy in this great adventure. If you are ready to walk the path back to you – there is no better guide, teacher, mentor, and friend than Janet StraightArrow." Christine Sokoloff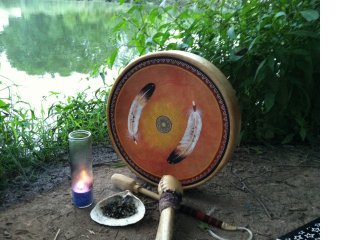 Explore realities beyond our current understanding. Positive, loving, and grounded adventures in higher consciousness, and spiritual growth through Shamanic teachings and journeys.

Introduction to Shamanism and Journey Training. A weekend of Shamanic Initiations, Spiritual Connections, ceremony, medicine wheel teachings and we meet and learn to communicate with higher level guides and guardians including our power animal, angels, and soul connection through Shamanic Journeys.
Janet StraightArrow creates a safe space and offers a deep understanding of how to travel to the Shamanic worlds and let go of any resistance so that we can journey and experience higher levels of us and all.

As we open to our own spiritual connections we find a deeper connection to nature and us and the oneness of all. We awaken our innate ability to see, hear, feel, and know more completely in real experiences that we have in this class. We open to greater perception and develop the spiritual abilities that are natural to us in all areas of our life.

*We work with Sacred Ceremony and the Medicine Wheel and experience how we are all one, honoring the directions, symbols, signs, nature, and create sacred space.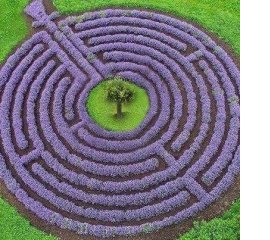 *Energy workers, yoga teachers, and other healers will awaken abilities of perception far above where you are now. We will see, hear and know more about clients on many levels.
*Our life becomes rich and full as our day to day awareness increases.
*This experiential class will be a healing and learning experience and expand your view of life.
Bring a blanket, eye covering, journal, pens, joy, curiosity, and love. If you have a drum or rattle bring them too.
Allow your weekend to be a retreat allowing space for yourself before during and after.
$295.00 prepaid by 5/15/19. $325. after.
Checks to Janet StraightArrow, 39 Greenwood Ave, Madison, NJ 07940 or credit cards on
fill in the correct amount

Vision Quest Retreat August 9-11 Signup now.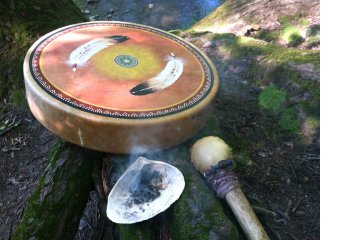 Join us at this gorgeous private retreat center in the Catskill Mountains. A great place to relax and be you away from it all and close enough for many in the Northeast and New England to drive to.
Are you ready for a deep relaxing inner journey in nature this summer?
Are you moving through big changes this year and ready for new direction and solid bearings?
A person goes on a planned Vision Quest Retreat to honor and deepen their life and personal journey. People of all ages and roles in life find their unique connection as we journey in this space together.
The purpose of a Vision Quest is to pull away from the world and relax enough to self-reflect and see the real wonderful you and have time and space to explore to know you more, connect to nature, the land and spiritual guides and teachers, and your highest self to call for a vision for the rest of your life, and hear your true self speak.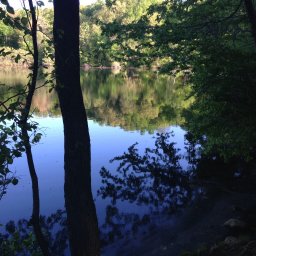 Retreating from the daily places, people, and responsibilities that distract us, we can easily let go and just be us. Our fellow travelers are each on their own journey in the community and will mirror you as a support to learning to go deeper at times.
Creating a sacred space is what people will learn to do more fully for themselves. That space is inside you, and all of our work to prepare before and throughout the weekend, is to help you find and explore that inner space and find answers and truth for you.
Comfortable lodging and healthy food for the weekend, preparation and follow up are included and begin at sign-up. Regular emails are sent to assist you in preparation for the retreat. There is a camping option with hot showers and flush toilets.
This gentle yet powerful weekend is life changing.
Each retreat is focused on the people and the energy and phases we are all moving through. This is a special year.
This retreat is a ceremony from the moment of entering the sacred space until leaving for home. We begin in Shamanic circle on Friday. Saturday we journey for support and guidance and then physically search out each person's sacred vision quest spot that calls to us. There is sufficient alone time to reflect and receive as well as group time to go deeper and share. The Mitote takes participants into a deep clear space inside themselves in preparation for the time alone on the land the next day. Janet added regular email support from sign-up to the week of the quest and after to assist participants in preparation for the death and rebirth of the ego and awaken more of the true self of the quest weekend and integrate afterward. We release who we have been that does not serve us and are born anew into the truth of who we are as we receive clarity and messages in love and gratitude. It is a gentle, loving process and Janet is an unconditionally loving support with healthy boundaries and wisdom.
Prepaid Energy Exchange is $500. in full by May 15., After $575. If you choose the payment schedule: First payment ASAP to begin preparation and due by May 15, $200., second Payment $200. Due by June 15., final payment $175., due by July 15. Later signups too as we have room.
Send Check to Janet StraightArrow 39 Greenwood Ave, Madison, NJ 07940 or
Credit card
Complete details on this webpage.
EZ Commute for participants from Delaware to New England. Fly into Albany or Stewart Airports for distance travelers.
We are close to New Paltz and Woodstock, NY. Easy access to major highways. See payments and policies page on our website.
Janet StraightArrow 973-647-2500
Janet@bethemedicine.com
Transformative Gentle Deep Personal Retreat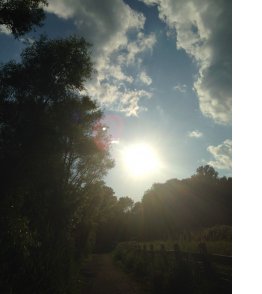 Offering these retreats are an important part of Janet's life purpose. She is an expert in holding space for individuals and groups and gently guiding and offering experiences that support their individual transformation and journey.
Join us and also reach out if you would like a powerful retreat experience for your group. Sedona 2020.
"A retreat with Janet is coming home. Janet's teachings emerge from a place of unconditional love. You come away with you and your life forever changed. Choosing to work with Janet is giving yourself the most beautiful gift in the world." Beth Mund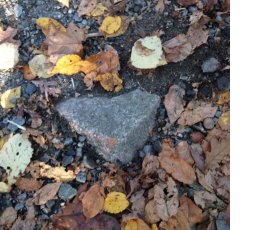 "We just finished a Mitote weekend retreat. We were in an amazing space, but the truth is it would not matter where we were. Janet brings the safe container, and then we build upon it. By safe container, I mean a safe place to explore your true self, cut out the illusion and discover who we are. We were able to experience the love within and integrate it so that we can bring it back out into the world more whole and strong and resolved to be our true selves and abide in our true nature. Janet's StraightArrow approach is loving and keen as it cuts through the BS and helps you to heal. Janet can see each person as they are and kindly, lovingly move him or her into their truth. Thank You, Janet."

Janet StraightArrow provides a safe place to become vulnerable. Her love, compassion, and laughter show us how to return to living life as a child. Free, happy, whole, she allows you the space to become and remember the truth of the real you. Thank you, Janet, for walking alongside me on my journey." Rosemary Schultz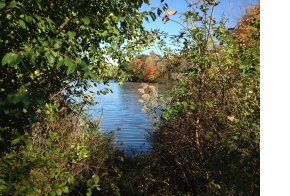 "Janet is a midwife who holds each soul in love and bliss helping them to surrender and be known. Every word that flows out touches everyone clearing limiting beliefs rebuilding complete mental, physical and spiritual health. She is a blessing to all." Ariana Loizias

Soul Shamanism 101 June 29-30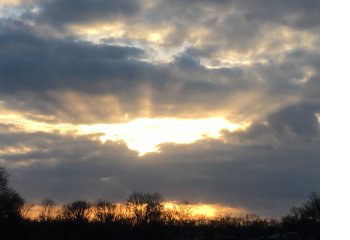 Join Janet StraightArrow as she initiates you into direct experience of your-soul-self, you will explore your inner space that directly reflects, connects, and heals your body and entire life.
After this class you will never feel alone again. You now have direct access to your inner wisdom and knowledge and learn how to deepen this every day.

This Universal, Spiritual Shamanic practice makes the mystical – practical, immediate and real in everyday life and working with others. As you develop this practice you learn how to explore your life multidimensionally and help self and others directly.

A great class for everyone ready to know, love and be themselves; healers, teachers, therapists, coaches and All who are ready to Be and Live who they truly are. From this day forward you will feel empowered by the depth of your soul, self and all of your personal connections and tools received from this experiential class.

Your life purpose awakens and readies you to move forward in all areas of your life in profound, simple, clear ways. Heal yourself deeply and directly from present concerns and past hurts. Find inner peace, tranquility and knowing.

Awaken Medical Intuition and other spiritual gifts and abilities.
Enjoy this profound addition to your spiritual healing tool bag that is a precious gift. Soul Shamanism takes all Spiritual and Shamanic Practice to new deeper and higher levels for Shamanic Practitioners, Healers, and everyone. This class is an important beginning to assist you to Be The Medicine.
$395 prepaid by 6/20/19. $425. after. Saturday only $220.
See More on Soul Shamanism and Soul Shamanism Testimonials
This is priced for a small class with individual attention and support.
Credit cards use Pay Pal Direct Payment Link.
Email Janet@bethemedicine.com or call 973-647-2500