Classical Conferences and Meetings in 2019

ACL–The American Classical League
Celebrating ACL's Centennial
72nd Annual Institute
June 27–29, 2019
Hilton Midtown
New York, NY
Representatives: TBD
Presentations:
Friday, June 28
8:30 am – 10:00 am
"Quomod discamus? Tunc et Nunc: A Century of Teaching Latin"
Panelist: Kenneth Kitchell, author, The Other Middle Ages, They Said It First: The Wisdom of the Ancient Greeks and Romans; coauthor, Catullus: A LEGAMUS Transitional Reader

"Teaching Greek Better in the 21st Century"
Wilfred Major, coauthor, Plato: A Transitional Reader

2:00 pm – 3:00 pm
Poster Session: "Rome Through the Ages: A Tour of Rome and Surroundings Celebrating the American Classical League's Centennial"
Cindy Caltagirone, Chair ACL Technology Committee, and Don Sprague, editor, Bolchazy-Carducci Publishers

4:00 pm – 5:00 pm
"The Contemporary City Dionysia, Past, Present, and Future"
Marianthe Colakis, author, Lectiones Memorabiles: Volume I: Selections from Catullus, Cicero, Livy, Ovid, Propertius, Tibullus, and Vergil; coauthor, Classical Mythology & More: A Reader Workbook, Excelability in Advanced Latin: A Workbook for Students, and Lectiones Memorabiles: Volume III: Selections from Caesar, Catullus, Horace, Livy, Ovid, and Vergil

Friday, June 28
9:00 am – 10:00 am
"Let's Diversity: Using African American Fiction to Bring Black Classicism into Your Classroom"
Michele Valerie Ronnick, William Scarborough Sanders' First Lessons in Greek: A Facsimile of the 1881 First Edition

"ACL's The Classical Outlook: The Early Years in New York City"
Ronnie Ancona, Writing Passion: A Catullus Reader, Writing Passion Plus: A Catullus Reader Supplement, Horace: Selected Odes and Satire 1.9; coauthor: Horace: A LEGAMUS Transitional Reader and A Horace Workbook

Saturday, June 29
12:00 pm –1:00 pm
Roundtable Discussions
"Local and Global Perspectives on Latin/Classics Teacher Training"
Ronnie Ancona, see above, and Arlene Holmes-Henderson, University of Oxford

"Extra Muros: Teaching Latin Online"
Ed DeHoratius, author, Follow Your Fates Series: The Exile of Aeneas, The Journey of Odysseus, and The Wrath of Achilles

NJCL–National Junior Classical League
July 26–31, 2019 (book exhibit July 27–30)
North Dakota State University
Fargo, ND
Representatives: Donald Sprague and Amelia Wallace

Sportula Online Conference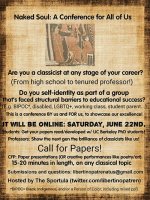 The group of classicists who have formed The Sportula as a means of assisting students with microgrants will be sponsoring an online conference dedicated to inclusivity. The conference will take place Saturday, June 22.

Follow The Sportula on twitter.

To celebrate the American Classical League Centennial, ACL is pleased to sponsor ROMA2020—Rome through the Ages, a customized study tour of Rome and neighboring sites and an optional "after party" tour to Campania.

ACL Technology Chair Cindy Caltagirone joins forces with Bolchazy-Carducci editor Don Sprague as leaders for the tour. Together they bring decades of experience leading study tours and especially tours of Rome.

The Rome portion is scheduled to begin July 6 and run through July 16. Those choosing the optional tour to Campania will spend four nights in Sorrento and a final night in Rome.

So, plan to join us for ROMA2020—ACL 100.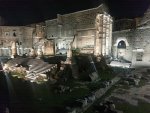 Bolchazy-Carducci Publishers provides eTextbooks on a variety of eBook platforms. Bolchazy-Carducci textbooks are available through VitalSource,

GooglePlay

,

Chegg

, RedShelf, Adams Book, Follett,

MBSDirect Digital

, and ESCO. Each eBook platform offers a variety of tools to enhance the learning process. eBooks have the same content as our traditional books in print.
You can read eBooks on a Mac, PC, iPhone, iPad, Android, or a variety of eReaders. Review the eBook providers specifications.
The eyeVocab software leverages human memory for distinctive affective images* presented in isolation to radically improve the speed, depth, and permanence of second language vocabulary acquisition. Images are drawn from classical art, both western and eastern, from photojournalism and historical photography, great book illustration, and other sources.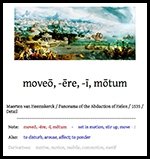 *Learn how images are chosen.

Far more than a set of electronic flashcards, the multimodal vocabulary program facilitates a significantly deeper learning and retention. Students will readily master the frequent Vergil and Caesar vocabulary for the AP® Latin Exam and thereby devote far more of their study time and energy to reading and discussing De Bello Gallico and the Aeneid.

eyeVocab programs correspond to the following B-C books.

Caesar: Selections from his Commentarii De Bello Gallico
(Mueller) (218 words)

Vergil's Aeneid: Selected Readings from Books 1, 2, 4, and 6
(Boyd) (162 words)



Vergil's Aeneid: Books I–VI


(Pharr) (292 words)

Latin for the New Millennium Level 1

(423 words)





Introductory rate for each of the AP® Latin programs is $14.95. The LNM 1 and LNM 2 introductory rate is $24.95 per program. For site licenses, contact Miles Becker at sales@eyeVocab.com.




Click on each title to learn more.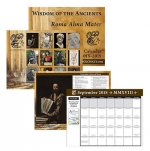 The 2018-2019 Roman Calendar has been mailed. If you were not on that mailing list, the calendar is available as a download. We also have copies available at conferences. If you would like to be included in the 2019-2020 Roman Calendar mailing please submit your request.
Preview Bolchazy-Carducci Titles

Preview Bolchazy-Carducci titles before you purchase using Google Preview.
---

Downloadable Products
iPodius - Bolchazy-Carducci Publishers online shop for: audio, software, video, and a treasure trove of teacher-created materials in the Agora.
---
BCP Facebook Fan Page
Become a FAN of Bolchazy-Carducci Publishers, visit our Facebook Fan page for the latest news from BCP.
---
BCP Blog
Visit the BCPublishers Blog for B-C news and information.
---
BCPublishers on Twitter
Follow us on Twitter

---
AP® is a trademark registered and/or owned by the College Board, which was not involved in the production of, and does not endorse, this site.
These products have been developed independently from and are not endorsed by the International Baccalaureate (IB).
All of us at Bolchazy-Carducci Publishers send your graduating students best wishes for a rewarding and intellectually enriching post-secondary school adventure. And, of course, we hope they'll include some classics courses in their college studies or in their personal reading.




We B-C staffers join our fellow citizens this Memorial Day and honor those who lost their lives in the defense of the Republic. May their personal sacrifice on behalf of this nation's democracy and freedoms never be forgotten.




On the first Decoration Day, the predecessor to Memorial Day, in 1868, General James Garfield made a speech at Arlington National Cemetery, and 5,000 participants decorated the graves of the 20,000 Union and Confederate soldiers buried there.




Tradition holds that Garfield, a classicist, was ambidextrous and could write Greek with one hand and Latin with the other. Garfield served in the US House of Representatives before becoming president in 1880. On his way to a reunion at his alma mater, Williams College in Williamstown, MA, Garfield was assassinated in July 1881.




And as we salute those who served so nobly in the military, we also salute our teacher and professor colleagues who instill a love of Latin and Greek in their students. We thank you for inspiring your students ever to excel.


All best,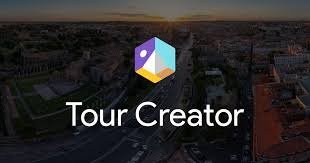 Google Tour Creator is an online tool that enables a teacher to create a quick and easy virtual tour by tapping into Google's extensive "street-view" library of 360° images. Using Tour Creator, we can give our students the opportunity to virtually explore the streets of Rome and use that experience as a jumping-off point for a lesson on any number of topics.


To construct a tour, the user creates a series of scenes for the viewer to explore. Each scene is based on a 360° image, either one that exists in Google's street-view library or one that the user can upload. I do not have a library of my own 360° images so I have explored what is possible by using Google's own images. To create a scene, simply type a location into the street-view search bar and drag the marker to the exact location you want students to start from. Once you've established the scene's starting point, you click the "add scene" button to save. From here, you can name the scene, add descriptive information, or add narration. You can also add points of interest, which are clickable targets, on the 360° image to focus the viewer on an important element. Each point of interest can have a short written description as well as an audio narration and image associated with it.

Once the teacher has added the desired number of scenes to the tour, she must publish it so that it can be shared. There are options to make the published tour public (viewable by all) or unlisted (viewable via link). Viewers do not need any special downloads to access the tour, but tours are compatible with Google Cardboard VR. Teachers can use virtual tours as the starting point for lessons on history, daily life, or culture. Students can explore, describe, and build sentences based on what they see on the tour. Students can create their own tours too. To begin,
visit
.
---
Editor's Note:
Lynne West, who pens
eLitterae'
s monthly "Tech Tip," will again offer a workshop called "Teaching with Technology" at the Taft School's Education Center in Watertown, CT. The workshop runs from July 29 to August 1 and will provide many opportunities to both learn about great tools and practice using them. For more information, visit the
website
; in the disciplines window, choose "Technology" and place a check in the F-week box.
54th International Congress on Medieval Studies Report

Senior graphic designer Adam Velez, his wife Chris, and editor Laurel Draper represented Bolchazy-Carducci Publishers at
Medieval Congress
hosted by Western Michigan University in Kalamazoo, MI, May 8–12.
In addition to a program packed with presentations and the enticing displays of the exhibitors, the two thousand plus attendees were able to take advantage of a special exhibit in the Waldo Library. Twenty-one beautiful medieval manuscripts loaned to the university were on display. The manuscripts will be the focus of a two-week course, "The Medieval Book," offered over the summer.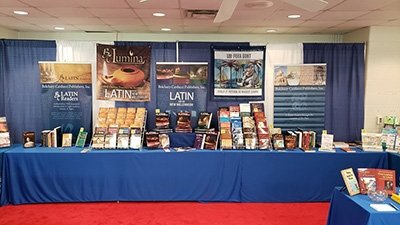 The Bolchazy-Carducci Publishers Display at Medieval Congress 2019.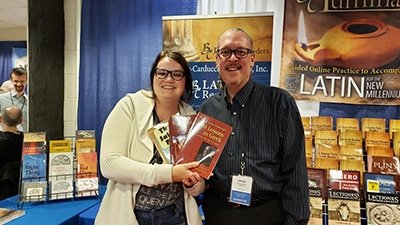 Samantha Summers of Burlington, Ontario, Canada, winner of the fishbowl drawing for the recent titles They Said It First, The Latin of Science, and First Lessons in Greek, poses with senior graphic designer Adam Velez.
FREE Webinars Introducing LUMINA!!


NEW for the 2019–2020 School Year!!

Lumina: Artes Latinae,
an online self-teaching Latin course

and

Lumina: LNM online interactive content to accompany Latin for the New Millennium

Register here for these free webinars.
---
Artes Latinae : A Self-teaching, Self-paced Interactive Latin Program
Tuesday, June 4, 5:00–6:00 Central Time (6:00–7:00 Eastern Time)
Presenter: Bridget Dean, PhD, President, Bolchazy-Carducci Publishers
Come see a demonstration of the revamped
Artes Latinae
. This fully interactive online program teaches all of Latin grammar in two courses. This program will debut in its new format for fall of 2019 at a special discounted price of 30% off! For a brief overview of the program, check out this
video
.
Based on the program developed by Dr. Waldo E. Sweet of the University of Michigan for Encyclopedia Britannica, Lumina: Artes Latinae is an easy-to-follow course that includes all the tools a student needs to achieve a firm command of Latin. The course was carefully crafted and refined to suit the needs and abilities of a broad spectrum of students. Lumina: Artes Latinae meets existing foreign language requirements for high school graduation.

Visit our website product pages for information.

---
Lumina for LNM Interactive Activities for Students
Tuesday, June 11, 5:00–6:00 Central Time (6:00–7:00 Eastern Time)
Presenter: Bridget Dean, PhD, President, Bolchazy-Carducci Publishers


Come join Dr. Bridget Dean as she gives a tour of Bolchazy-Carducci's forthcoming interactive program for Latin for the New Millennium. Dr. Dean will demonstrate the various features of the program including how it paces with each chapter in LNM, the vocabulary and derivative reviews, the extra homework/quiz options, and the gradebook as it appears in B-C's Learning Management System, Moodle. Jody Cull, Production and eLearning Manager at B-C, will also be available to address questions of how Lumina will integrate with your school's technology. This webinar is open to anyone, whether or not you currently use Latin for the New Millennium.

For a brief overview of the program, check out this video.
Visit our website product pages for information.
Lumina: Latin for the New Millennium Level 1
Classroom Option
Individual User Option
Lumina: Latin for the New Millennium Level 2
Classroom Option
Individual User Option
Webinar Registration Form
---
Bolchazy-Carducci Publishers is pleased to provide complimentary webinars on a variety of subjects, especially pedagogical, of interest to classicists. Some webinars are geared to the Latin for the New Millennium program and to topics generated by the AP* Latin curriculum.





Read eLitterae or follow us on Facebook and Twitter for the announcement of our next series of free webinars.




Please note: The Bolchazy-Carducci Publishers Webinar Program is intended to be a live interactive endeavor in which presenter and attendees ask questions, make comments, seek clarification, share examples, etc. Thus, by design and in order to protect the presenter's intellectual property, B-C does not make recordings available to non-attendees. B-C encourages those interested in a given topic or presenter to plan to attend the live webinar.



If you have suggestions for webinars, please contact Don Sprague.

---
What Equipment Do I Need for B-C Webinars?

To participate in Bolchazy-Carducci Publisher sponsored webinars you will need high-speed internet access, computer speakers/headphones, current web browser, and the link to the webinar virtual meeting space, which is provided in your webinar invitation.
Webinars Make for User-Friendly Professional Development

Participation is free. All webinars provide opportunity for participants to ask questions. Learn lots—attend as many presentations as you can. Bolchazy-Carducci Publishers provides documentation for your participation. You can share this with your supervisors. Many webinar presenters provide handouts, etc.
Resources & Teaching Tips

√ AP Latin ALERT!!


Do not worry! Do not fret! Do not panic!


The College Board has made

no

changes to the exam expectations or to the AP Latin Caesar and Vergil curriculum.




What they have done is prepare a set of

suggestions

for how to approach the material and how to construct a syllabus that integrates teaching the two authors and their works. The College Board commissioned this work to assist teachers new to teaching the AP Latin curriculum and for those looking to enhance their instruction. These new materials will include an online question bank that will offer a much larger number of context and cultural questions than the exam will contain. These extra questions can serve as practice opportunities.




√ Commencement





Editor's Note: The LNM PDFs are provided for classroom use only as downloaded by the eLitterae subscriber and are not to be otherwise copied or distributed.



• Another view of the medieval classroom from Chicago's Newberry Library.

√ The Value of the Classics and Liberal Arts
• Michael C. J. Putnam reflects on a lifetime with the classics as he receives the Arete Award.
• Classics majors and the job market.
• The classics prepare students for life and for careers.

√ Professional Development Opportunities
• See the Editor's Note following the Tech Tip to learn about Lynne West's summer workshop on technology.

• Veteran teacher and AP Latin consultant Jill Cooker is teaching three workshops for teachers of AP Latin.

√ National Geographic Learning Activities
• Summer provides some time to check out resources. This National Geographic site provides six different sets of activities about Roman civilization—four for grades 6 to 8 and two for grades 6 to 12.

√ Nihil novum sub sole
• Learn about Rome the polluter.

√ Two Results of the Jewish Diaspora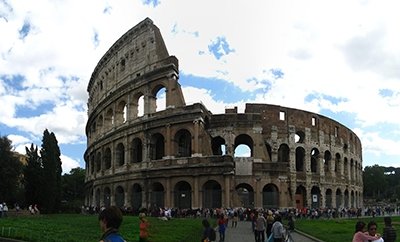 The Flavian Amphitheatre, also known as the Coliseum. Photo courtesy of Jaakko Luttinen, Creative Commons 3.0.



• The Coliseum built on the backs of Jewish slaves.

• Notre Dame Cathedral provides special insight into the lives of Jewish residents in the Middle Ages.

√ For Love of Culture
• The Greeks were determined to save their treasures from the plundering Nazis. Check out how!

• A lifetime of devotion to constructing a model of Rome!

• The eternal draw of Ithaca.

√ Archaeological Discoveries about Res Romanae
• Check out how the Romans did street repairs.

• The Telegraph and ANSA Italy report on the sphinx room at Nero's Domus Aurea.

• Milestone near the Sea of Galilee is finally deciphered.

• How's your ludus latrunculorum?

• The Getty provides a video about the satyr buried by Vesuvius.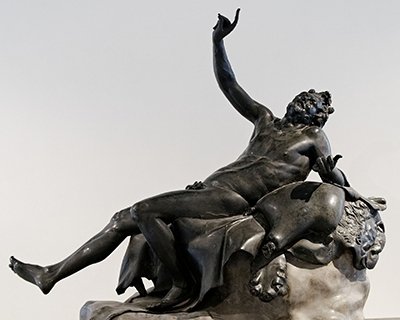 The inebriated satyr found buried in the peristyle of the Villa of the Papyri at Herculaneum, now housed in the Museo Nazionale in Naples. Photo courtesy of Marie-Lan Nguyen, Creative Commons 2.5.
Gotta love this clever depiction of stoic emotions.
---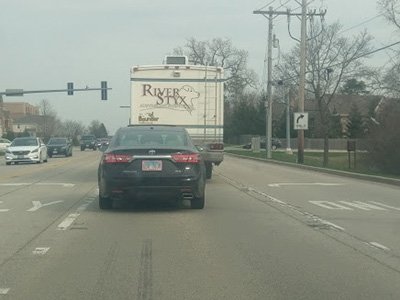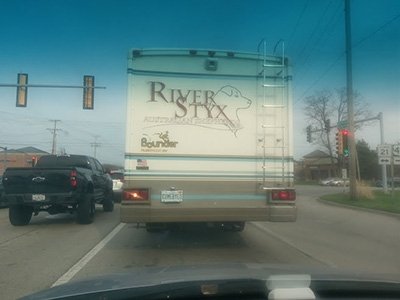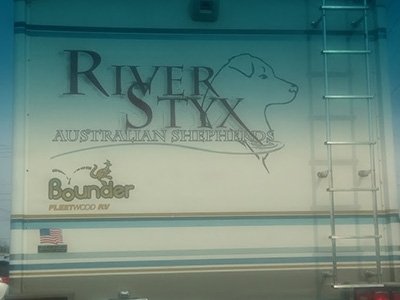 Whose eye would not have caught this echo of Hades. Note the progression as the driver/photographer zeroed in on the image.

eLitterae Subscribers Special Discount

Special 30% Discount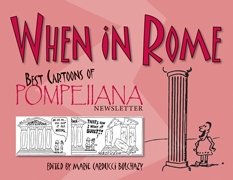 When in Rome: Best Cartoons of Pompeiiana Newsletter

Edited by Marie Carducci Bolchazy

80 pages, ISBN 978-0-86516-717-9

$10.00

$7.00
This offer is valid for up to ten (10) copies of book, prepaid, no returns.
Discount is not available to distributors.
This offer expires 06/24/19.
Enter coupon code
eLit0519
on the payment page.
The special offer pricing will be charged at checkout.
(Please note that there will be no adjustments on previous purchases.
Offer is nontransferable and subject to change without notice.)