Joyce and I thought we'd do something a little different with this issue. All of our contributions were written (or drawn) by young adults. Our usual article "Classroom Activity" has been replaced with a mini-interview with two of our young reviewers. We hope you'll join us in celebrating these young adults--as well as those in your life and school!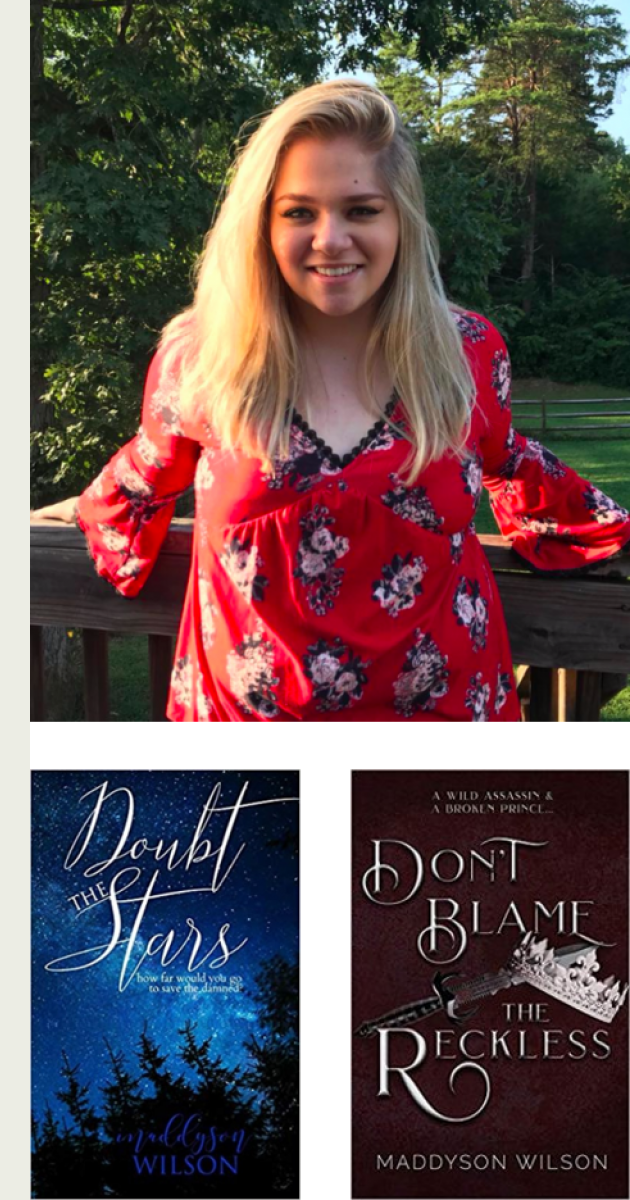 I started writing stories when I was in sixth grade. One of my Mom's best friends, my non-biological Auntie Lisa, read a story that I had written, entitled, The Missing Case Of Sofia Alexandra. It was written in a pink, spiral bound notebook with three different colors of pen. I remember she sat me down in her classroom and told me, "There's a really good story here." My Aunt Lisa was the first person I trusted with my stories, and I'll always be indebted to her.
As for time management, I won't lie and say it's easy. I took all of my classes online for my last two years of high school partially to focus on my writing. With online classes, I could work at my own pace. I spent the first two to three hours of my day working on class work, and then I finished out the day working on my writing.
My route to publication wasn't easy. It was a lot of editing, and even after the book was up, I still took it down once to edit. I'm editing my book, Doubt the Stars, for the final time. It'll be back up on shelves this month. They say that, "Comparison is a thief of joy" and I've sworn that I won't let myself compare Doubt The Stars to other teen authors' works.
I got a publishing contract for Don't Blame The Reckless in July of last year. It was a lot of hard work. I feel like I skipped out on a little bit of my youth for this book. I didn't go to all the parties, football games, or the concerts that I could have. But in exchange for that, I have this book. I have this world of people that I've created from nothing. Personally, I think that's worthwhile.
Maddyson Wilson is a young adult fiction author from the Piedmont of North Carolina. Her debut novel, Doubt The Stars, came out in November of 2017. Her second novel, Don't Blame The Reckless is set to release on July 12th, 2019 with Zenith Publishing. When not writing, she can usually be found with a coffee in hand and "Fall Out Boy" blaring through her headphones. You can find her on Instagram @maddywritesbooks.
Brandon Bell and Bailey Condrey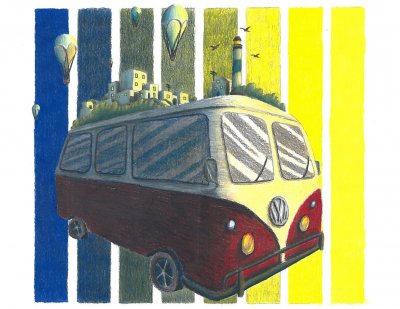 Brandon Bell is 15 years old and is from Charlotte, North Carolina. He enjoys various mediums of art such as drawing and photography. After high school, he would like to pursue a career where he can leverage his artistic talents.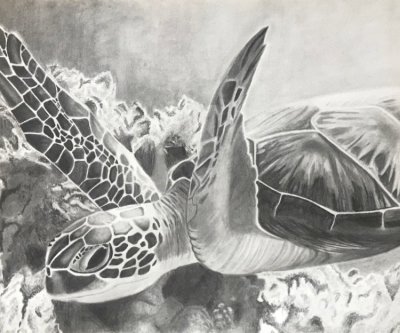 Bailey Condrey is from Inman, SC. She plans to attend the University of South Carolina and major in education.
A CONVO WITH 2 YOUNG ADULTS:

ON READING & WRITING


by Sydney Kirsch and Tara Penman with Carol Baldwin


CAROL: What writing styles are you drawn to?
SYDNEY: The poetic prose. Writing that is whimsical but not too ornate, that is describing what is real and honest in a real and honest way. Extra metaphors included.
TARA: I am drawn to narrative fictional writing -- Sci-fi, fantasy, and magical realism. I love alternate worlds, governments, and rules being implemented into books, and seeing how those characters interact with one another. I also really like when authors tell their stories from the point of view of two characters instead of one.
CAROL: Who are your favorite authors, both classic and contemporary?
SYDNEY: N.D. Wilson. Tolstoy. Jane Austen. Brandon Mull. Shakespeare.
TARA: My favorite contemporary authors would have to be V.E. Schwab, Erin Morenstern, Charlie N. Holmberg, and recently, Beth Revis (I recently read the full Across the Universe trilogy). My favorite classic authors are Victor Hugo, Herman Melville, and F. Scott Fitzgerald.
CAROL: What do you think makes a great book?
SYDNEY: What separates a good book from a great one, are a couple of things. First, the characters. The more I can identify with the people I'm following, the more faceted and strange and contradictory and real they are; the more the story connects with me. The second thing is a masterful plot. In many of the books that have stuck with me, the problem introduced in the beginning of the story was proven to not be the actual problem at all, but was one bit of some bigger, grander problem. The kind of plot that stands out to me always twists itself and leaves me considering how my perception of what was going on was so much smaller than the storyteller showed in the end. If you can create a plot like that, you have something incredible.
TARA: For me, a great book stems from a great plot. I find it hard to read a book, even if it is written in a grandiose or beautiful format, if there is no compelling action, no characters to love, and no characters to hate.
CAROL: What excites you about your own writing?
SYDNEY: Creating. Writing is like painting with words and something about it plucks some string inside me and makes me think, wow, I was made to do this.
TARA: I am excited that I have started this journey of writing. It is interesting to see where the journey takes me. Looking back on what even I wrote six months ago, it is very different from what I am writing today. I believe I grow as a writer with each new project. I can't wait to start on my next short story or novella!
Sydney Kirsch lives on the plains of Nebraska where she writes strange fantasy stories. When she's not scribbling, she's taking long drives to nowhere and back again, playing the ukulele, or buying yet another plant.
Tara Penman lives in Davidson, NC. When she's not writing, she can be found hanging out with her wacky friends, reading books by V.E. Schwab, and snuggling with her Shih Tzu, Cosmo.
Books Written by Young Adults

by Helena George


Spinner of Secrets by Annie Louise Twitchell
Want to try a fairy-tale retelling, but don't know where to start? Check out this little novella! Spinner of Secrets is a cute, fluffy retelling of the well-known Rumpelstiltskin. If you think you know how the story goes, think again! The main character, young Letta, has been told that her names means "truthful one", but when her step-father forces her to lie, telling the truth might mean her death. But with the life of her child at stake, she must learn to trust.

NOTE

: Annie published this book when she was 19. She has co-authored or published 11 books and just turned 22!
The Rise of Aredor by Claire M. Banschbach
A young prince, captured by the enemy and sold into slavery must find a way to gain his freedom and return home to save his country. The Rise of Aredor is a fantasy novel full of epic characters and thrilling adventures. Fall deeply in love with the resourceful and courageous Prince Corin as he rises to be the leader Aredor needs. Essentially The Chronicles of Nania meets G.A. Henty with a little bit of Robin Hood flair thrown in!
Helena George grew up in a house with books in every room, and acquired a taste for reading at an early age. After reaching her teen years, the amount of clean material lessened greatly, and she began to write the stories she so desperately wanted to read. Julian loves reading ebooks because then she can take more stories with her on the road, and always have a story at hand. She can be found on her blog, Saver of Memories and on Instagram.
We love to hear from our readers!

You can contact us through the newsletter or individually at the following websites.

We're also both available for school visits.

Joyce

If you're having trouble emailing us, try using CHROME browser.
Send us an

and we'll enter your name to win one of the three books below.

Each will intrigue a young reader in your life.
If you have a book preference, please mention it. We try to honor requests.
US

address

only!
Enter by
(Or better yet, enter right now!)


by Peter Stone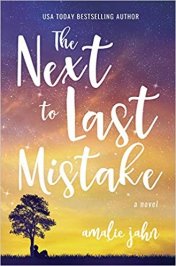 by Amalie Jahn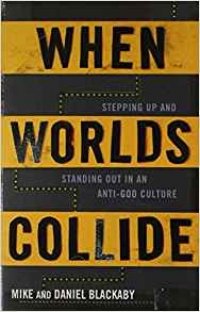 Stepping Up and Standing Out
By Mike and Daniel Blackaby

(Written by and for young adults)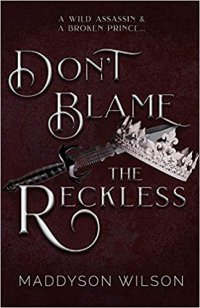 Congratulations to winners from our

spring issue.

Gretchen Griffith won A SONG FOR GWENDOLYN BROOKS

Susan Shackelford won A LADY HAS THE FLOOR

Gail Hurlburt won DEADLY

A FEW BLOGS WITH LISTS OF BOOKS BY TEENS
So much more than a list of books! This is a community of young writers.
6 Teen Novels Written by Actual Teens.
by Joyce Moyer Hostetter

I think it's safe to say that one of the world's most beloved authors was a teen. With the simple act of recording her dreams and sorrows in a diary, Anne Frank reached the world.
Young adults and teens, like Anne, bring longing, intensity, and hopefulness to their writing that all of us can identify with. They're bursting with fresh ideas, willing to break with tradition, and fearless in their pursuit of a dream.
Anne Frank and the young authors featured in this newsletter inspire me to keep my writing fresh, honest, and brave.
To Maddy Wilson for her expert article and book donation.
To Brandon Bell and Bailey Condrey for their illustrations.
To Sydney Kirsch and Tara Penman for their insights into what she loves as a young adult reader and writer.
To Helena George for her reviews.
To Recorded Books for The Perfect Candidate.
To Light Messages for The Next to the Last Mistake.
To Daniel Blackaby for When Worlds Collide.
Joanne Hunsberger for proofreading.
Please Share Talking Story!
Have you noticed the "Share" button on the top of this newsletter? If you share TALKING STORY either on social media or email it to a friend, we will enter your name in our giveaway. Please
email
by July 8, tell us what you have done, and your book preference and we will add your name to the hat!