The Global Sound Clash Event Prior to
Reggae Sumfest's Main Nights
features Selectors from Around the World
in an exciting GLOBAL SOUND CLASH Competition!
Following on the packed and riveting World Clash
20th Anniversary Sound Clash of Reggae Sumfest 2018
at Pier One, we have another All-Star Global Sound System Shoot-Out at the Pier One Event Centre...
2019 GLOBAL SOUND CLASH of REGGAE SUMFEST
Thursday Night July 18th
From Japan: YARD BEAT;
from Canada (World Clash champions) KING TURBO; and from Germany: WARRIOR SOUND
….along with Jamaican heavyweights,
RICKY TROOPER and PINK PANTHER!
Not a night to be missed by Global Sound System Fans….This one is going the shake the Island.
Early Juggling by DJ Tom & C. Note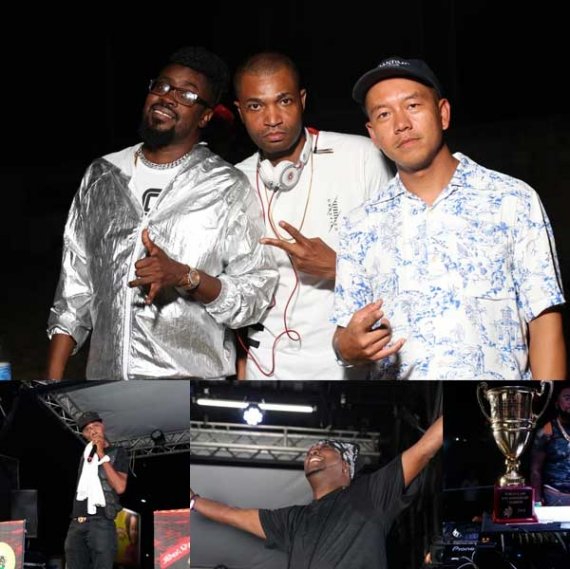 Jamaica's rich music and culture, which impacted
and infused itself throughout the world, has also produced
the Sound Clash, which is one of the many musical standouts which originated in the country
that birthed reggae & dancehall.
Don't miss this Clash of

international Sound System Titans!

Doors Open 8 PM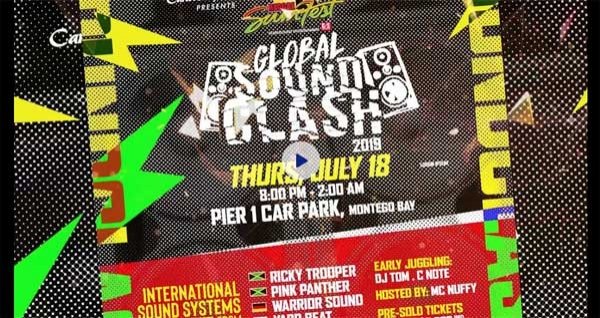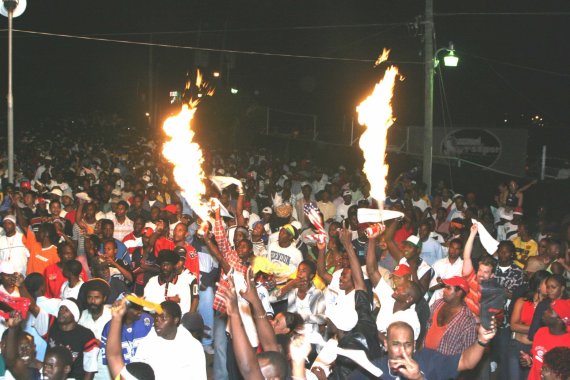 ________________________________________________

New Announcement...

New Sumfest Cabanas & Lux Lounge Tickets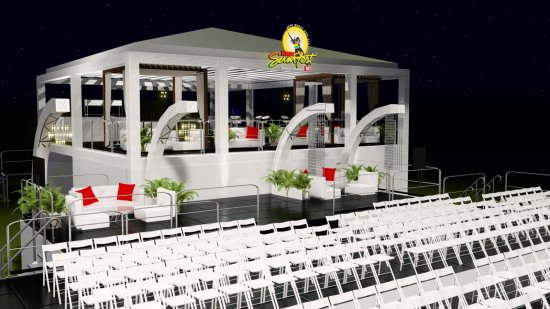 Reggae Sumfest is offering Luxury Cabanas & New Lux Lounge Tickets for 2019 for a once-in-a-lifetime experience.
The Cabana purchase is good for both Friday & Saturday July 19 & 20 Main Festival Nights and allows 10 people to attend, along with inclusive premium bottle service of five premium bottles and chasers and inclusive bar and food service for the show — both nights.
The Lux Lounge tickets are sold on a nightly basis and have inclusive bar
and food service for the evening purchased.
Sumfest has earned a reputation as the Caribbean's premier music festival showcasing Jamaica's indigenous music as well as many other popular global genres of m

usic. Now in its 27th year, the world's greatest reggae music festival continues to pay homage to the musical genre that originated in Jamaica and has become a global phenomenon. Sumfest continues to add unprecedented value to "Brand Jamaica" by promoting two of the country's most valuable products – the music and the island itself as a tourist destination.
Since its inception, Sumfest has made Montego Bay and the surrounding areas a prime summer destination for visitors and locals alike who flock to the city to enjoy some of the best talents in Reggae, Dancehall, Hip Hop and R&B. Over the years, Sumfest has partnered with a number of major local and international brands. Our goal is to continue these long-standing partnerships and develop ways to enhance their relationship with Sumfest to drive incremental value for their brands. Sumfest is owned by Joseph Bogdanovich and produced by his company DownSound Entertainment.