The JAH KINGS Reggae Band's Well Awaited Single and Video SAN LUIS VALLEY DUBB Is Released!!!
CRESTONE, CO (JUNE 12, 2019) - The JAH KINGS Reggae Band's Single and Video SAN LUIS VALLEY DUBB has blasted forth in celebration of the world renowned San Luis Valley in beautiful southern Colorado! The San Luis Valley is known as a place of Ancient Ceremonies of the Anasazi, Ute, Hopi, Zuni, and Navajo Native Americans, With visually stunning footage, and Alexander Kofi's lyrical message of "A Place of Great Spirituality", the video flows sweetly to rootikaly roots rythms and heavy bass, bringing home crucial roots Reggae on top of the world! Kofi proudly re-iterates...ROOTS AND CULTURE!!
JAH KINGS IN THE STUDIO - Kofi and the KINGS are hard a work finishing up the mastering for the upcoming album entitled "YOU" that will be released this coming October. The JAH KINGS are also dialing in their current new line-up for their upcoming tour to support the album. Through their label Sovereign Soul Society, the JAH KINGS will also be releasing new music throughout the summer. Fresh off of stellar two encore performance at the Salida Steamplant's Riverside Concert at the Park Series in beautiful Salida, CO, the KINGS are hot for upcoming performances!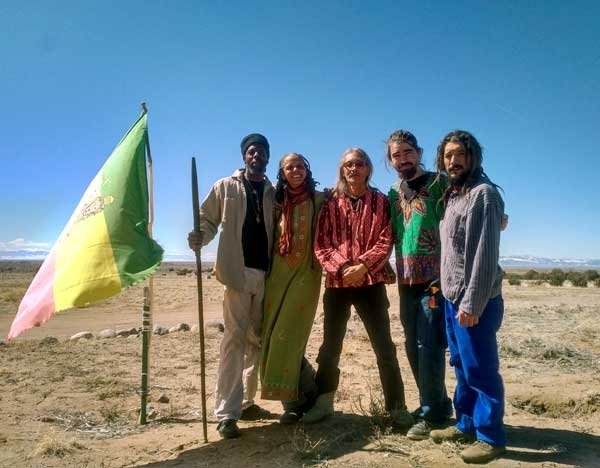 ABOUT THE JAH KINGS - The JAH KINGS, led by founder and principle song writer Alexander Kofi, have toured nationally and internationally, specifically Ghana West Africa where Kofi participated in the "Joseph Project" sponsored by the Government of Ghana. Kofi was received by the government, Queen Mothers and Chiefs,. The former World Class Athlete and Olympic Trial Qualifier, performed on national tv, on radio stations, in venues, as well as visiting the Slave forts James, Usher, Elmina Castle, and Cape Coast Castle where he wrote his Family's names on the "Door of No Return". Kofi is also an Ordained Priest of the Order of Melchizedek, and Sundancer at Wounded Knee on the Pine Ridge Reservation in South Dakota under the guidance of Sundance Chiefs Wesley Black Elk and Gerald Ice, direct descendants of the Lakota Chiefs Black Elk and Crazyhorse. Kofi has African Ashante' and Blackfoot Lakota Ancestry. The JAH KINGS have opened up for Culture, The Itals, Everton Blender, Yellowman, Eek-a-Mouse, Pato Banton, and Neville Duncan of the Ethiopians. The JAH KINGS have also opened up for Bobby Womack, Phyllis Hyman, Journey, Foreigner, and Cyril Neville of the Neville Brothers. The JAH KINGS LOVE CD was nominated Best Reggae CD and Kofi Best Reggae Entertainer of the 2002 Chicago Music Awards. The JAH KINGS message is about honoring Mother Earth, Love, Unity, and reconnecting to one's culture for the betterment of humanity With a new upcoming album and new line-up, The JAH KINGS are ready to bring their powerful energy and highly acclaimed sound out to the world!! Critical Music for these Critical Times!!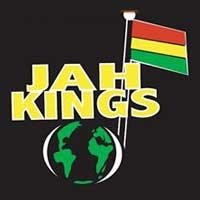 Alexander "Kofi" Washington