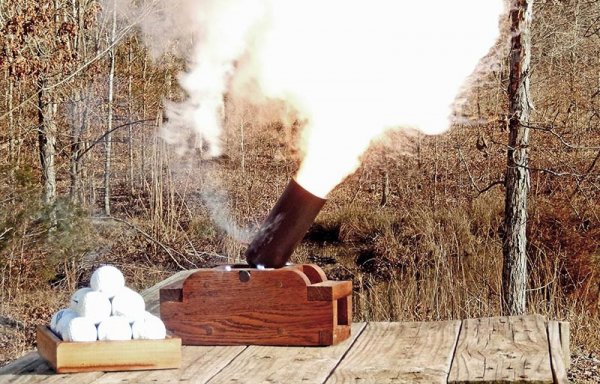 $75, some scrap wood, a bit of powder, a soda can and you're ready to startle the neighbors! See below.

July 2019 Newsletter

For 12 years our newsletter has gone to more than 20,000 Firearms
Collectors,
Enthusiasts, Historians and Professionals Worldwide. We now reprint o
ver 6000 Vintage Gun Catalogs, Books and Manuals from the 1840s to the 2000s
See all the New Additions (scroll down) this month!!
Back issues: you can view the newsletter on our website. For a downloadable copy of our catalog of reprints or manuals this will take you there. Also, we have Interesting downloads at our website. Please forward this letter to your friends.





Most Internet Browsers – Firefox, Edge, Opera etc – have decided to cut off the bottoms of long emails. There is a tiny note at the bottom allowing you to retrieve the rest of the email. Rob and Abby







a what...?





GUTHRIE, Okla. (AP) — Police in Oklahoma say they found a rattlesnake, a canister of radioactive powdered uranium and an open bottle of Kentucky Deluxe whiskey during a traffic stop of a vehicle that had been reported stolen.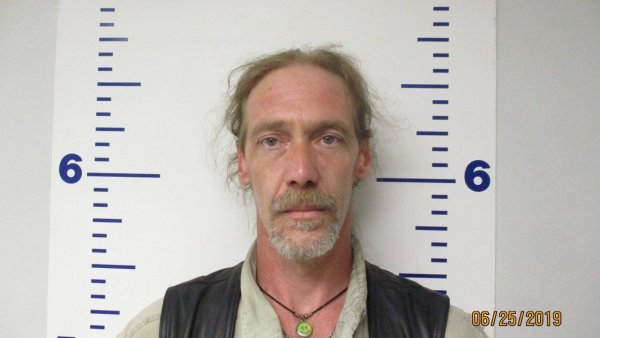 The traffic stop happened June 26 in Guthrie, about 30 miles (45 kilometers) north of Oklahoma City. Guthrie police Sgt. Anthony Gibbs told Oklahoma City TV station KFOR that police don't know why the uranium was in the vehicle or how it was obtained, though uranium ore can be bought on Amazon.

Gibbs says police also found a gun in the console and a terrarium in the backseat containing a pet Timber rattlesnake.

Gibbs says the driver, Stephen Jennings, was charged with possession of a stolen vehicle, transporting an open container of liquor and driving with a suspended license. Jennings remains jailed in Logan County.





Wuf, Wuf...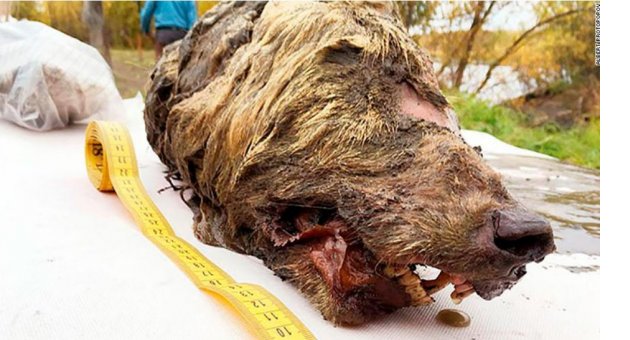 Locals looking for mammoth ivory found the remains on the banks of the Tirekhtyakh River in Yakutia, before bringing it to the mammoth studies department at the Academy of Sciences of the Republic of Sakha.
Albert Protopopov, director of the department, told CNN that while frozen wolf cubs had been unearthed in the past, the discovery of an adult wolf's head was novel. "This is the first time the head of an ancient wolf has been found whose soft tissue has been preserved after 40,000 years, a grown wolf," he said.

The wolf lived during the Pleistocene era, or the Ice Age. Scientists are now building a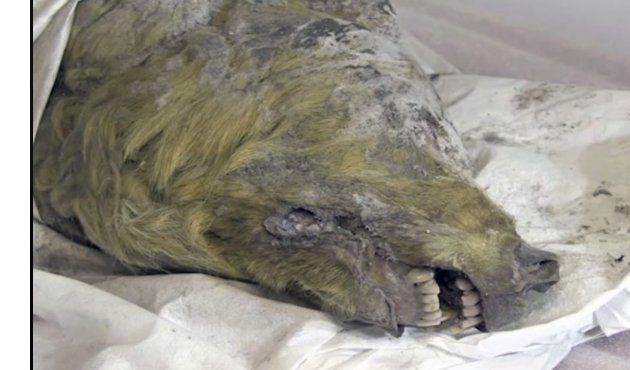 digital model of the brain and the skull's interior for further study, Protopopov said. A team in Stockholm is analyzing the wolf's DNA. An ancient cave lion cub, an extinct species preserved in Yakutia's vast areas of permafrost, is also being investigated.

According to Protopopov. "The number of discoveries is growing because of the thaw of the permafrost".

Earlier this year, scientists announced the discovery of liquid blood and urine within the frozen remains of a 42,000-year-old foal, also preserved in permafrost. It was found by mammoth tusk hunters in Siberia's Verkhoyansk region. Scientists hope to clone the unusually well-preserved foal.


Thanks to The Week magazine and AP as well as other sources

THE BLACK POWDER MORTAR & CANNON WEBSITE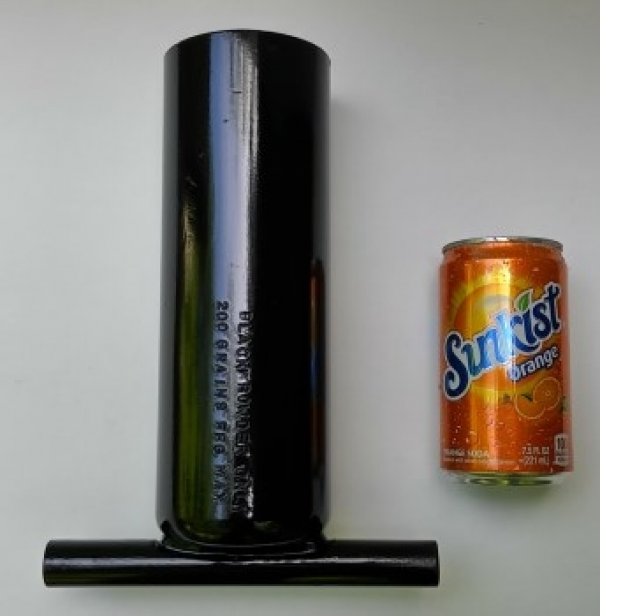 Mortar article: HERE
The seller: HERE
SODA CAN / BILLIARD BALL MORTAR BARREL
2-3/8" bore.
Barrel Overall length: approx 9".
Powder capacity:
200 grains FFg ball charge.
PRICE: $75 plus $14 shipping
Will blast a billiard ball or 7.5 OZ. Soda can out of sight! Firing Instructions included. Bed plans and template included for making a block style bed from 4x4 post lumber.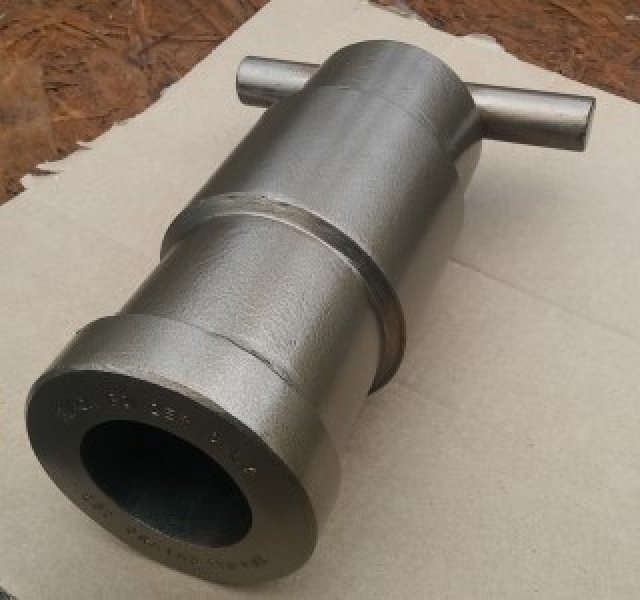 Disclaimer- we don't know anything about these folks, we just think a mortar it is a nifty idea. Obviously, in most locations a muzzle loaded black powder weapon is license free, but check first- your sub-division committee might take exception...

Who You Gonna Trust?

The United States has become a place
where media personalities, pro athletes and
Hollywood entertainers are mistaken
for people of importance (and we might add politicians).
I need farmers every day.
I've also needed an auto mechanic,
house painter, plumber and a lot
of other hard working
people.
But I have never, not even once,
needed a pro athlete, media personality
or Hollywood entertainer for anything.
A lot of money is tainted - Taint yours and taint mine.
He had a photographic memory that was never developed.
What's the definition of a will? (It's a dead giveaway.)
A hangover is the wrath of grapes.
When two egotists meet, it's an I for an I.
In democracy your vote counts. In feudalism your count votes.
************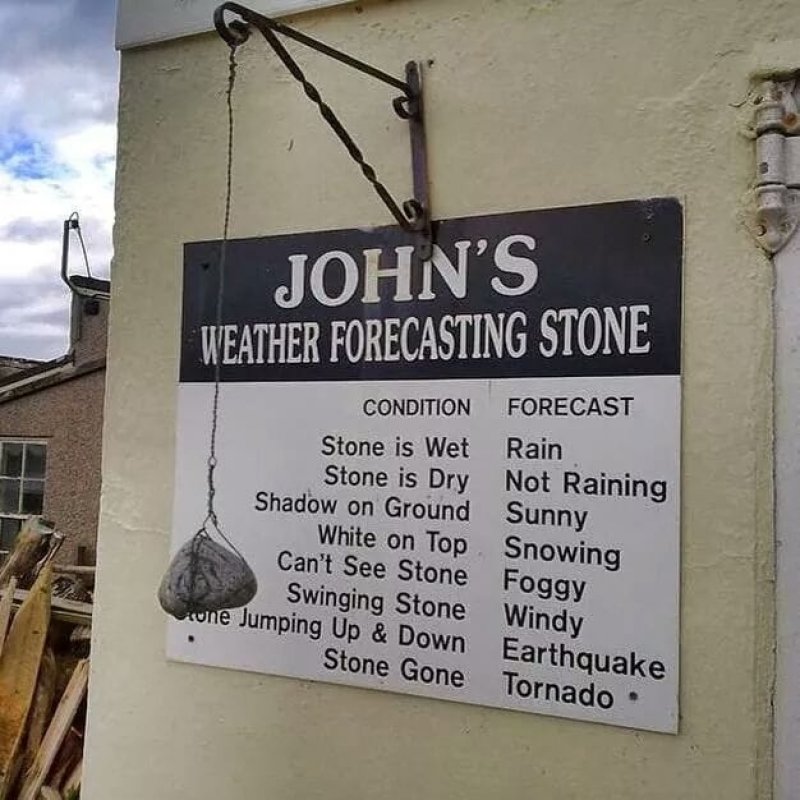 All the contributors who, over the years, have lent us originals, scanned their originals for us and even sent us money for the project are the backbone of what makes us successful. This month we started on a batch of 1500 manuals we've had for years. We are not sure how to attack them so...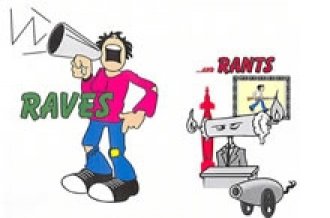 Don't have a copy of my order, but distinctly remember paying for TSO books and shipping....now I have to print my own?
HUH. Kinda sleazy. Bill
SLEAZY HUH? Well, buster, I sent you what you ordered, the pdf version of one manual and the printed version of the other... your mistake, not mine. Choose your words more carefully. As an extraordinary concession to your mistake, however, I will include a hard copy of the M50 with your shipment of the M12- I'll waive the $1 extra too. Abby
OK! I take back the sleazy. Said I didn't have a copy of my order. Don't know why I would order a print-it-myself book 'cause I never do. First order from your site. Will do better next time. Promise. Grovel. Grovel. Sorry. Should have known. Never met a sleazy Abby...
************************************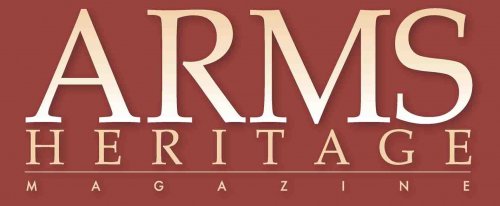 Here it is!!!

The 2018 Annual Compendium of issues is ready. A little late, but here and ready for your order.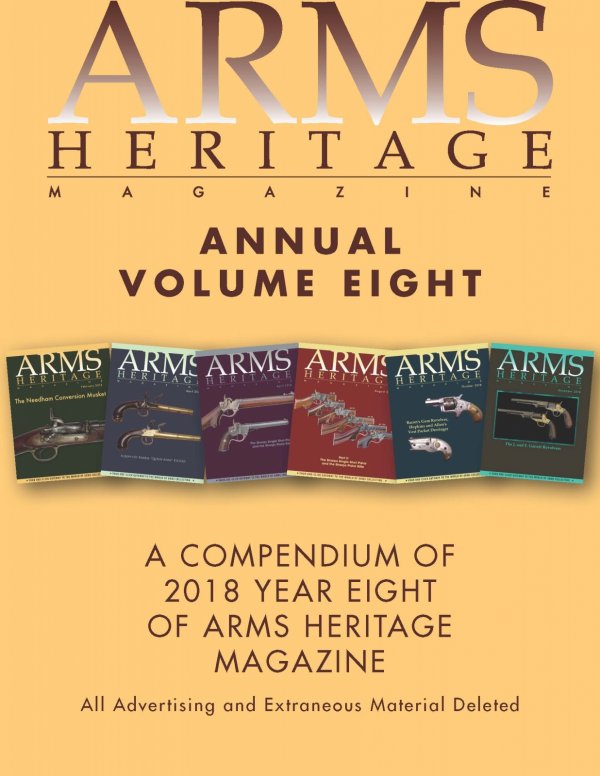 Volume 8 – Number 1
The Needham Conversion Musket Ed Hull
The Palmetto Rifle – An Examination of Survivors Frederick Novy
Duplicate Serial Numbers Charles Pate
Volume 8 – Number 2
Screw-Barrel (Queen Anne) Pistols Staff
The Brass Pan Springfields Kent Jones
Look at Me! Dick Herman
Follow-up on Needhams Ed Hull, Jim Buchanan
Volume 8 – Number 3
Sharps Pistol and Pistol Rifle – Part I Frank Graves
Tinder Lighter Pistols Frank Graves/Dick Salzer
Joseph Perkin Arms the Revolution Matthew Skic
Luger Collecting Dick Herman
Volume 8 – Number 4
Sharps Pistol and Pistol Rifle - Part II Frank Graves
U. S. Military Marksmanship John Spangler
OSS Capt. Pattersons .32 Colt Automatic Charles Pate
Artillary Luger Dick Herman
Volume 8 – Number 5
Hopkins and Allen's Vest Pocket Derringer Staff
Bacon's Gem Revolver Staff
Samuel Hamilton Walker Staff
The Gallager Carbine Dick Salzer
The Snail-Drum Luger Magazine Dick Herman
Volume 8 – Number 6
The J. an F. Garrett Revolvers Shannon Pritchard
German Rifle Grenades of WWI Michael Heidler
2nd and 3rd Generation Percussion Colts Jimmie Campbell
Hiram Berdan's First Bolt-Action Rifle Ed Hull
-----------------------------------

Read this and dozens of other terrific articles in Arms Heritage Magazine. A year subscription costs a mere $19 and you can have access to this year plus the last eight years!


************************************************


(Dear Abby) All I have is a rifle barrel and the only thing on it is this number J2240 can you help me find out something about it. Jay Bentle



Dear Jay, No, I'm afraid I have no idea how to track that down. Cheers, Abby




***************


Hi, my name is Julia Dornheim from Germany. I really want to. Buy these papers because it is from my family. PLEASE tell me, what i can that you send this to Germany. Thanks. Julia





Hello Ms. Dornheim, Thank you for your question. We reprint 17 Dornheim catalogs from 1913 to 1970. It is too bad we no longer ship outside the U.S. from our eBay account. You can buy Dornheim catalogs only from our website. We ship to Germany through our website. Good day, Rob (cornellpubs)


***************
Dear Abby, Just picked up the catalog. Do you have a PDF version that I might have. I usually scan the catalog, but the way this is bounded, It is a bit difficult to scan cleanly. Thanks, Lester (ebay- mickeymouseclub)



Dear Lester, We could make a PDF for you if you are stuck, but try this- the catalog will open flat and the binding will hold- doesn't look as if it will but it is ok, we do it all the time. Cheers, Rob


***************
(Dear Abby) I received the manual today Friday 5 July 2019, thank so very much this manual is perfect and arrived just at the right, I can now sit down and learn more about my 44-40wcf Remington. I look forward to my next manual order from you in the near future, once again thank you very much for your help. Cheers, Paul Scarborough, Australia
***************
Hi Abby, Wanted to buy the Bell&Black 1930 Scottish Gun Catalog and the Charles Osborne & Co. 1899 - 1900 Gun and Sports Catalogue but it is $49,03 USD shipping at checkout!! Those shipping costs are way overcharged for two small catalogs, isn't it possible to combine shipping costs? Hope to hear from you. Thank you. Best regards, Marc de Laat, Netherlands



Dear Marc, I am sorry, the price quoted is not "way overpriced", the new shipping rates are horrible. Shipping for a USPS Priority International Envelope costs $42. I guess the program is set to add $7 to repay us for packing materials, the aggravation of the customs forms and the time we spend writing emails back and forth. The Osborne is 100 pages and will fit in the envelope with the B&B. Abby says after it is printed she will see if the USPS mailing program will accept a "Global Package" rate (based on weight and size) and if it does she will refund the difference. I am sorry this is so complicated but you can see why we dropped international ebay sales, they were a nightmare! Cheers, Rob


***************
Hi Guys, I have been looking for a catalog published in 1940 in San Francisco CA: Viking Archery-Exclusive Agent for Howard Hill Archery Tackle. Find one for me and I will pay a lot for it. John D. Lee



Readers??


***************
Rob/Abby: I am also seeking a 1954 Remington Firearms catalog if you should come across one. Thanksfor the prompt response. John Crowley



Hi John, Everyone wants a '54, so either they made very few of them or perhaps none at all. You probably saw this one from '54 (had a typo in the index saying it was a '64, that was wrong): Remington 1954 Advertising Catalog for Dealers Cheers, Rob


***************
RE: Sellier and Bellot 1976 Ammunition , Checoslovaquia- Czechoslovakia is no longer a country. It's the Czech Republic now. Slovakia is a separate country too. You may want to update your listing with the correct spelling. GUNBROKER Maverick939



Dear Mav, The Sellier and Bellot catalog is from 1976 before the dissolution so it refers to the then country of Czechoslovakia. Czech Republic/ Slovakia didn't emerge until 1 January 1993. The catalog is in Spanish and Checoslovaquia is the Spanish spelling of Czechoslovakia. I don't dream up names - you should see the German and Nordic catalogs! I actually worked as a proof reader for a magazine for many years. Best, Abby


***************
More International trouble:
Hi Abby, I was a little concerned as I phoned customs & visited the PO yesterday and they knew nothing of my parcel, however it arrived safe and sound this morning. Very happy with the articles ,They are exactly what I wanted. Best regards Ed & Jan
***************
Hi, I'm researching my family history and specifically my grandfather William G Mereweather. He worked for Louis Le Personne possibly from the 1920s onwards until the 1970s. He was a director for many years. Your site came up as a link and I see that you have a book available from that period. I wondered if his name appears anywhere, if so and I wanted a copy do you ship to England. Regards, Bob Hedges



Dear Bob, I doubt his name is mentioned in the catalog, although there are a couple of pictures of the production floor featuring workers. There is a lot of text in the 159 pages and I regret I don't have time to read the whole thing on the off chance I might come across his name. If you want a copy of the catalog we sell, it can be purchased at our website- we ship loads of things to UK. Cheers, Rob


***************
Hallo, I am looking for information about: Deane Adams & Deane percussion revolving carbine. I cannot find anything on your home page. Mabye you can help me. Best regards, Palle Heine Jensen, Denmark



Readers?


***************
Dear Abby, I am very satisfied with the KING gun sights catalog that I received today! Lee Sundermeier



************************************************