Eureka, CA - Forever Found Productions is proud to announce the
Funk 'n' Reggae B Street Block Party

Yeah Mon!.

..the entire block of B Street, between 4th and 5th Street
at the historic
Victorian Loheide Building will be shut down
plus two inside venues and a dome.
Bring the entire family - Kids under 6 free.
3 stages of live music, DJ's,

Projection Dome

, arts & crafts,
aerial silk performances,
food vendors and beverage booths,
and an entertaining and educational

Kids Zone
(with special guest appearances from Sesame Street characters!!)
Headlining on Saturday, September 14
Michael Franti & Spearhead

.

Michael Franti believes that there is a great battle taking place in the world today between cynicism and optimism, so he made his most recent album, Stay Human Vol. II, to remind himself and anyone else who's listening, that there is still good in the world and that it is worth fighting for. The album has seen early critical acclaim and soared to the top of the charts including, #1 Billboard Independent Album Sales, #1 iTunes Top Albums Singer/Songwriter (US and AUS).




Headlining on Sunday, September 15 is the legendary

Headlining on Satay, September 14 is Michael Franti and Spearhead.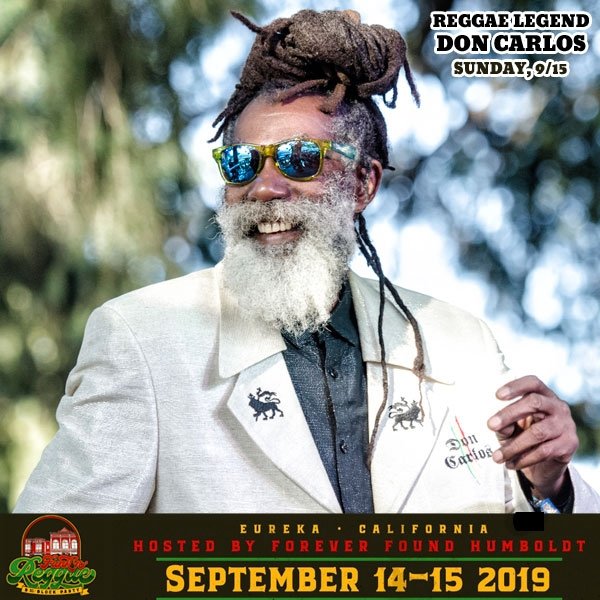 On Sunday, the legendary Don Carlos takes the stage. Born and raised in one of the most deprived regions of Western Kingston, Jamaica, in a district notoriously known as Waterhouse, Don Carlos, the gentleman of reggae is a Jamaican reggae singer and composer who began singing in 1973 as a member of Black Uhuru and sang alongside Garth Dennis and Derrick Simpson before he launched his solo career and is a festival favorite. Forever Found Humboldt is delighted to welcome him back.
LINE-UP
Saturday 14th
Michael Franti and Spearhead, Object Heavy, Guerrilla Takeover , The Higher Logic Project, Mystical Lion w/ Ju Drum, Morgan D'Vinity, EyereEyes
Sunday 15th
Don Carlos, B'Swizlos Mystery Lounge, Arkaingelle w/ Seed n Soil, The Stallions, Ishi Dube, Dub Fyah,
DJ Rundat
TIMES
Gates to this inaugural event open at 10am each day and music goes until midnight. After the main stage closes (10pm on Sat and 9pm on Sunday), the party continues inside the Forever Found Humboldt venue until midnight each night with DJs.
TICKETS
Early-bird online tickets are available on BrownPaperTickets.com — $85 for a weekend pass from August 2 through August 11. Tickets then increase to full price: $100 for the weekend pass. The following local outlets will also sell physical tickets: Eureka: Heart of the Emerald Dispensary and The Works; Arcata: Wildberries; and Redway: Redway Liquors. Tickets will also be available at the gate. Kids under 6 are free.
PROJECTION DOME
Forever Found Productions will be debuting its new 30ft. diameter 360 Degree Projection Dome Stage/Theatre with amazing full immersion artistic content and planetarium shows. The Dome Screen is used as a canvas to surround the audience in a captivating experience using innovative technologies and projection mapping. Professional state-of-the art surround-sound completes the experience of total immersion. The 360 Projection Dome has programming for the kids during the day and at night turns into a DJ extravaganza with mind-blowing videos. Trailers are available on the event website.
ForeverFoundHumbol

dt.com.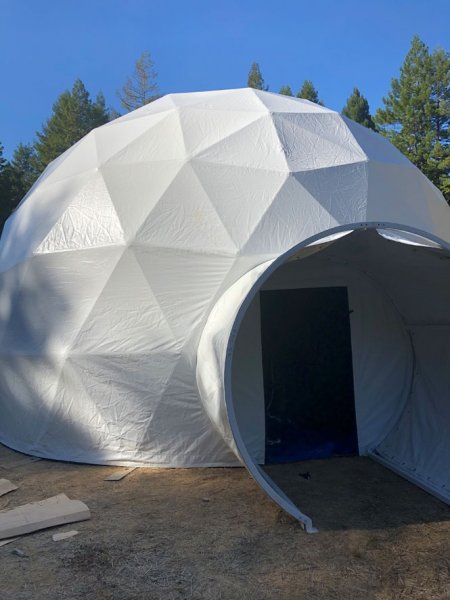 3 STAGES
Attendees will have access to all three stages with one ticket: the main stage on B Street, the permanent stage in the adjacent Forever Found Humboldt venue as well as in the 360 Projection Dome.
KIDS ZONE
The Kids Zone will offer photo ops with Sesame Street characters, face painting, and other entertaining and educational activities.
EMERALD TRIANGLE SHOWCASE in the CANNA BALLROOM
Running simultaneously to the block party is The Emerald Triangle Showcase featuring cannabis brands which will be held inside the Canna Ballroom upstairs in the Forever Found Humboldt venue. Exhibitors of cannabis brands will have booths promoting their products and brands from the Emerald Triangle Region. These products will be available in the adjacent Heart of the Emerald dispensary. Adults can get their free pass in the dispensary with their 21 and over ID on the day of the show. The Humboldt Showcase is sponsored by Heart of the Emerald

and

Humboldt County Grown.

WE LOVE OUR SPONSORS
Heart of the Emerald Dispensary, Humboldt County Grown, Piersons, Eureka Main Street, North Town Coffee, Ink People, Six Rivers Brewery, Eight Mile Farm, and Reggae Festival Guide.
For more info: 707-834-9781 or 707-630-3304
FACFACEBOOK

RBA Publishing & Publicity