Our gut-intestines-belly along with other soft organ tissues comprise what is known as the Enteric Nervous System. This nervous system operates independently from our Central Nervous System and has also been called the brain of the gut.
What fascinates me about this part of our body is that when the Earth was just one big ocean, the first living creatures were single cells, then multi-cells. A new animal shape occurred when a more complex cellular structure involuted—bringing the outside into an inside chamber—creating a tube or vessel body. This vessel body was (and still is) a gut body! The gut body creature is the earliest expression of a nervous system on Earth, and this same evolutionary intelligence is alive in our human bodies expressed as our guts and organs.
Recently, I've been especially fascinated by this ancient intelligence moving within me. As I feel and listen more intentionally into and with my guts, I am discovering a very different kind of soft, fluid, strong, and resilient support. Connections between my legs and upper body are awakening, clarifying, and strengthening. I feel softer and spongier in the presence of my feet meeting with ground—even on the pavement of NYC. My bones are buoyed, gliding around the undulating, expanding and contracting rhythms of my gut.
Lying, sitting, standing, walking, and moving through my day, I listen to the world through the intelligence of my gut-brain-body……….
What ways do you feel your gut?
How often do you listen to your gut?
What kinds of support is your gut offering you?
When you listen to the world with your guts, what awakens for you?
Here are a few things you might play with to awaken your gut-brain-body:
Lie down or sit quietly placing your hands over your belly. Breathe in-out through your nose.

With hands still on your belly—play with a long O sound for 5-7 exhales…..notice what you feel.

With hands still on your belly—play with a Ahhhhhh Ohhhhh whispery sound at the back of your mouth…..notice what you feel.**

Gently move your legs in tentacle-like ways…..notice what happens in your gut-body.

Sit up or stand up and notice what you feel through your legs, feet, and whole body, after feeling and listening in with your gut-brain-body.
Want to feel more gutsy in
October? Find your way to MBR to join classes, workshops, private sessions, a Salon, and more. We are here listening to the deeper intelligence and learning new ways to trust our guts with you. See below for monthly highlights and details, including events this Fall.
Give us a call or check out our website.
With gratitude for the primordial brilliance
alive in you,
Mary Abrams &
All at Moving Body Resources
**This Ahh Ohhh whispering sound is inspired by the Vessel Body Breath by Caryn McHose. See the Chapter 6, How Life Moves by Caryn McHose & Kevin Frank.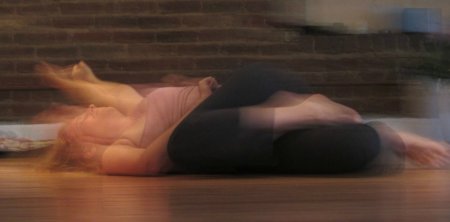 MOVING BODY INNOVATIONS
Taught by Mary Abrams
October 1: Sub teacher, Elizabeth DeLaBarre
Fees: $30/single class
$130 / 5 class series
See info below...
mary@movingbodyresources.com or 212-206-7542
MOVING BODY HEALING
Monday 6:00-8:00 pm
October 14
$30 single class
ALL ABOUT ATTENTION
Fridays Oct 18, Nov 15
Upcoming Events & MBR Community Classes:
MOVING BODY SALON
Friday October 11, 6:30pm - 10pm
Moving Body Salons create a space for artists to share their work live, in real time, with real people to create living resources for us all.
Taught by Bobbie Ellis
November 2, 2019
1pm - 6pm
See below...
SACRED JOURNEY TO BALI
We are on our way and have room for a few more....REGISTER NOW!!!
with Mary Abrams & Ken Ballard
May 6-18 2020

See below...
STALKING WILD PSOAS:
Taste The Wild Waters of Wholeness
Taught by Liz Koch
HEART-CENTERED TOUCH FOR MEN
Led by Adam Brown
Two Thursdays a month: 8pm - 10pm
(pre-registration required)
212-366-9025
adam@heartcenteredtouch.com
Taught by Sherah Sydney
Classes offered daily: Monday to Sunday from 7am to 8pm

Hatha, Vinyasa Flow, Yoga for Beginners, Power Yoga, Yoga & Dance, Prenatal & Restorative
All are welcomed - Book in advance or up to 2 hours prior to.
Call to inquire/book: (212) 518-4576. Ellie/Maria
Taught by Mary Abrams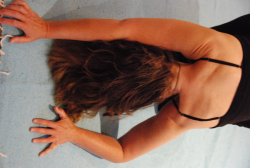 These classes are an amazing opportunity to awaken your senses, experience your body as movement, interrupt your habitual ways of thinking and feeling, and to develop new clarity, awareness, strength, and liveliness in your entire being. We will explore with breath and sound play, sensing, feeling, micro-movement, expressive movement, and deep stillness.
Beginners are welcome anytime.
Mary teaches all Tuesdays & Thursdays except as noted below.
Oct 1: Sub teacher, Elizabeth Delabarre
Drop-ins welcome to ALL classes.
Fees for 2019:
$30/single class
$130/ 5 class series
Pre-registration via email or phone 24 hours in advance is appreciated but not necessary.
TO REGISTER via email or phone contact:
mary@movingbodyresources.com
or 212-206-7542
Taught by Mary Abrams
Fridays October 18, November 15
9:30 am-1pm
$55/ session
With Mary in a group setting, experience in-depth one-to-one attention. Discover through fluid movement, contact, and listening, how you can facilitate deep connections within yourself as you satisfy deep needs for attention.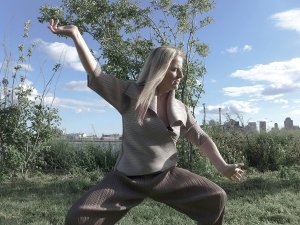 Sessions include self-exploration with Continuum-inspired breath and movement play, and a one-to-one session with Mary witnessed by the group.
Each one-to-one interaction is followed with a short dialogue, to bring more articulate awareness to the process and the elements involved in how we explore giving and receiving fluid generous attention within ourselves.
Limited to 5 people per session.
Pre-registration is required.
TO REGISTER via email or phone contact:
mary@movingbodyresources.com or 212-206-7542
Taught by Mary Abrams

Monday, October 14
6:00 - 8:00 pm
This class explores the questions, "What is healing? Who is the healer? Who is healing? Can healing occur if nothing needs fixing? Can healing occur if no one has special powers? Or if everyone has special powers?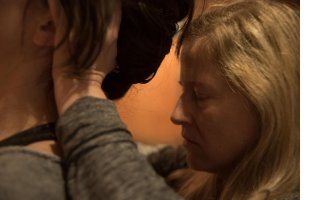 During these sessions all participants will be invited to explore themselves moving, sounding, breathing, and being in the space as healers, as being healed, and in endless creative roles appearing and disappearing for no rational reason. Participants will be invited to bring their special, sacred, and mundane objects to heal with, along with fabrics, singing bowls, shakers, candles, water, and all other items in our healing space. Together we will discover the mysteries and meanings of healing.
This class is inspired by Mary's lifelong creative explorations in the mystery of being and ongoing Somatic Movement practice.
$30/single class
$130/ 5 class series
TO REGISTER via email or phone contact:
mary@movingbodyresources.com or 212-206-7542
Dance the Tsunami of Awakening in Bali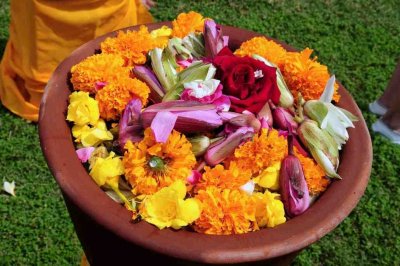 with Mary Abrams & Ken Ballard
May 6-18 2020

This is one-of-a-kind journey is filled with flowers, incense, holy water, ceremony, delicious food, sweet ease, deep rest, dancing, healing, transforming, and more!

Say YES! Now...we have a confirmed group that is going a room for a few more to join.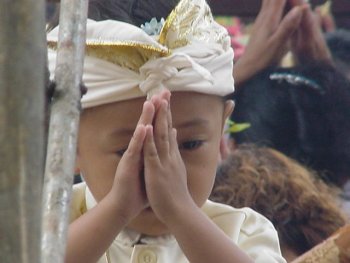 For further information please contact Mary Abrams:
mary@movingbodyresources.com
(212) 206-7542
& WORKSHOPS:

STALKING WILD PSOAS:
Taste The Wild Waters of Wholeness
Supporting Healthy Psoas in New York City
Taught by Liz Koch
Friday October 11th: 1:00- 6:00 pm,
Saturday October 12th: 9:00-5:00 pm, &
Sunday October 13th: 9:00-4:00 pm
Cost:
EARLY BIRD $425 ends September 15,
$525 Regular Registration
https://coreawareness.com/events/stalking-wild-psoas-new-york-ny-2019/
A 3-day process-oriented re-wilding psoas workshop focused on restoring and nourishing the bio-intelligent psoas using micro-non-linear, multi-dimensional, fluid movement, and sound frequency. This offering is an opportunity to heal psoas issues and awaken your core integrity. Be moved from deep within and awaken your inner strength and creativity!

NOTE: This is also a unique opportunity to learn how to work in partnership with the clients. For those of you in the massage and bodywork world I will instruct how i work individually with clients and students to support the healthy functional psoas.
The FOCUS of this Stalking Wild Adventure is to learn to individually track pleasurable sensation as creative adults and for those who are care takers, body workers, educators, I will introduce you to how I work one to one.
To gain more clarity about my Stalking Wild Psoas workshops please read my blog ~
https://coreawareness.com/stalking-wild-psoas-awakening-to-our-creative-self/

No experience necessary. Every one is welcome.

NOTE: If you are having difficulty with your Psoas and/or your movement is limited, this workshop can offer you the opportunity to rest and to heal.


join us for some at the next
Moving Body Salon!

Friday, October 11
7 pm
Doors open at 6:30 pm, come early!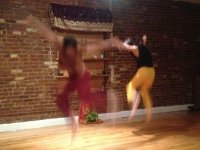 as dancers, performers, and audience come together in real time, for moving, sharing, drinking, noshing and pure enjoyment.
October 11 Performers include:
Marian Rich, Actor/Improvisor
Leo Leo, Singer/Songwriter
Lydia Love & Ilona Bito, Dance
David Belmont, Writer/Reading
Mary Abrams (MC)
Suggested Donation: $10-$20/person
Bring snacks & a beverage (or more)
Performances, conversation, schmoozing...
who knows what else will MOVE us!
To RSVP: services@movingbodyresources.com
212-206-7542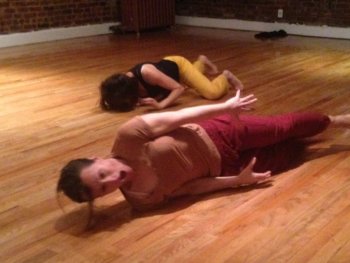 The Continuum of Yoga
with Bobbie Ellis


Taught by Bobbie Ellis
November 2, 2019
1-6pm
Discover new and unexpected possibilities when you combine the fluid movement practices of Continuum with the principles and practice of Yoga.

REGISTER NOW Contact: Bobbie Ellis at

somactr@aol.com
Bobbie will guide experiential learning as you explore:
How the fluid nature of the body and continuum can inform and evolve yoga practices.

Curiosity to develop new resources for embodied living.


How the "8 limbs" of yoga are found in Continuum.


The body as a resilient creative process, rather than an object to force and mold.


Pouring your body into and out of asana in exploration rather then a fixed static state.


How your yoga practice can be informed by the moment, as opposed to perfecting form.


Preventing yoga-related injuries by changing your habitual tempo and listening from within in new and novel ways to develop in-powerment and self regulation.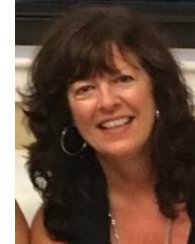 About Bobbie Ellis: For 35 years Bobbie has been deeply committed to exploring the territory of inquiry using the wisdom of the body through yoga, continuum, expressive movement therapy, creative process, writing and poetry. . She had a 30+ year career in massage therapy and continues to draw on that wisdom. Bobbie is the director of Soma Center, Resources for Embodied Living for 21 years and is a ceremonial officiant with Meaningful Ceremonies since 1993, both located in Highland Park, NJ. She studied yoga from 1983-2012 with Donna Farhi, Angela Farmer, and Eric Schiffman. She explored endlessly with Emilie Conrad, Continuum's founder from 1999-2014(Emilie left this life on April 14, 2014) and continues with Susan Harper, (the other founding teacher of Continuum) of Continuum Montage. Bobbie has created an embodied meditation CD with musician and husband John Bianculli titled "Embodied Meditation for Women Volume I"- Available on Amazon, CD baby or direct purchase with Bobbie.
For info: please visit: www.somactr.com and www.meaningfulceremonies.net
For more information about workshop content, contact Bobbie at somactr@aol.com


MBR has wonderful spaces for teaching
and healing arts of all kinds.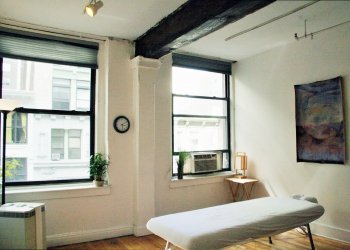 MBR has 3 office spaces and 2 group spaces available by the hour and the day. Any space can be rented for one time, one hour, a few hours, a full day, an entire weekend, or for ongoing classes.
Our 3 offices are ideal for a variety of private practice sessions. Our 2 group studios -- 400 sq. ft. Small Studio and 1300 sq. ft. Large Studio -- are great for classes, workshops, and other group events.
The more you rent, the better your deal!

Office rates begin at $32/hr for 2019.
Movement Studio rates range from $49 to $135 / hour.
Email:

services@movingbodyresources.com


or
call Greg at (212) 206-7542
If you are new to MBR, please make an appointment to see the spaces.
Please Note: If you contact us after

7:30 pm

, on weekends, or at short notice please email rather than call.
Photo by Barbara Schaefer
112 West 27th Street. Suite 402.
New York, NY 10001.
(Between 6th and 7th Ave)
Phone: (212) 206-7542
services@movingbodyresources.com