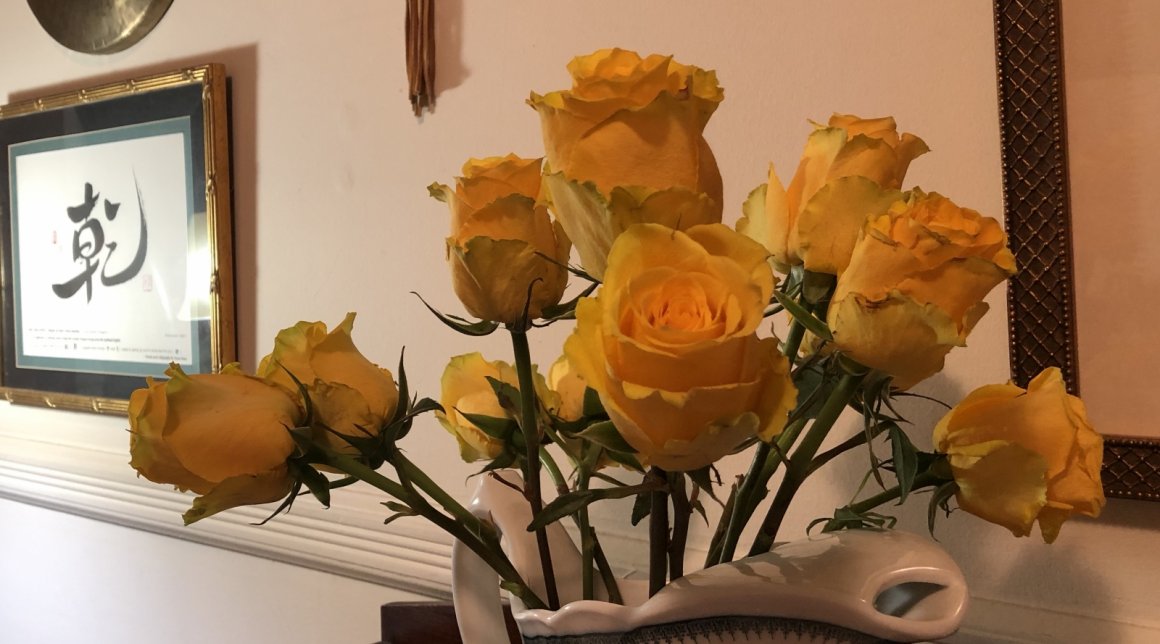 Welcome to our New Location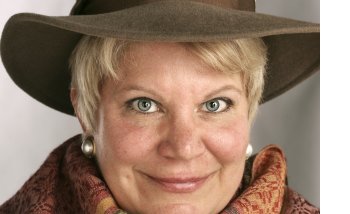 Dear Friends,
It has been a beautiful new beginning here. Oasis for the Soul has always been the container for my work wherever we are. When Be The Medicine came through as the name of the body of work, I felt it was confusing to have both names on the website and chose one for the website and brand.

I love to hold a sacred space for people to gather, learn, and heal. Joy and laughter are a lovely way to face things that challenge us, and awaken us to the gift of who we are.

To be surrounded by nature year round with all of the elements is a perfect place to let go of anything that burdens us, and to be nurtured and loved.
It has been a guided miraculous journey to arrive here and you are welcome to partake of this beautiful space too.

Peace and quiet amidst the suburban sprawl has been a luxury well appreciated. A place to meditate, write, create, and be, is the container and purpose. Zoom Classes for those far away or when it is difficult to attend, Facebook-Instagram Lives, and YouTubes are being created.

Day-Treats to leave the world behind and receive specific offerings and whatever calls you here. Classes, trainings, and new creations to serve what people want and need now are unfolding. Lots of new offerings below with save the dates and some with more exact details coming soon.

We are open for private work. Hour long, to half-day, to full day private breakthrough, learning, and nurturing intensive sessions. Ongoing work is recommended for great results. Health, relationships, life purpose, spiritual evolution, personal and professional growth. Healers Training and more.
We work around the world-invite me. Zoom, Phone or In-Person.
Be your own medicine and live your life true no matter what life challenges you are moving through.
See our class schedule now, sessions, and as we evolve.

Join us on the Journey,
Be The Medicine, Live the Power of You!
Janet StraightArrow, Email 973-647-2500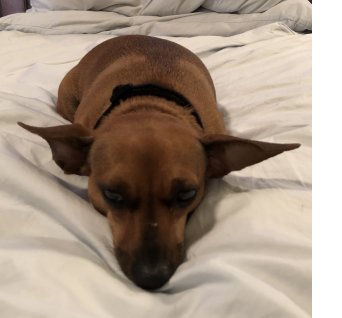 Be The Medicine is all about being the truth of who we are, and we are awesome. My life journey has been to discover how we can live the life of the masters in everyday life, and still function in the world at home and at work. I found that mastery improves everything, and makes life, health, relationships, and work-life easier when we let go of the illusions we have learned that keep us stuck or limited.

Our only limits are in our mind, beliefs, and fears. We are challenged by these everyday and we can turn them around to work for us. Everyone does not desire to be a master and yet mastery is where the answers and solutions are.

This is why we look to Jesus, Buddha, Gurus, and other masters for higher truth. It is all inside of us and Be The Medicine is a pathway of how to access and live it with confidence and grace.

My continual focus has also been focused on how we can heal and regain perfect health, which is our nature. I have rejected the limits of genealogy, or I would not be here. We choose to realign with our health daily as we are each challenged in a unique way each and everyday. There are profound, simple, and easy teachings and tools to move you back to health, and peace, immediately.

All classes and sessions give you an opportunity to break out of the box of limitation you discover you are in, and awaken to a peaceful, loving, joy-filled life, no matter what challenges you face. Empowering the awesome you is what we be and do here.

Call today to celebrate you and go deeper than ever before. Many of my clients have been on a spiritual path for a long time and we refine their journey to mastery quickly. Some are newer on the path and we help you align and open the path clearly to find your way home to you.

Women are the Future - Now!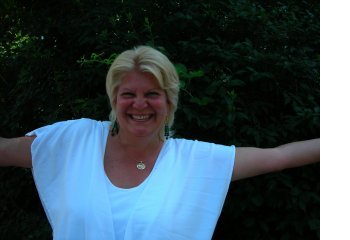 Women Rock! We are here to be the change in the world. We begin by honoring ourselves and not looking to others to affirm us. Our wisdom and knowledge and intuition are superb, and when we listen and follow we lead others and us to amazing, wise, and wonder-filled lives.

"The best way to lead is to live it!" Janet StraightArrow​ Be The Medicine​

My mothers generation was a do what I say, not what I do generation. I loved the wisdoms that mom shared with me, and I carry them on to many everyday. I realized that to live them was key for me and others too.

Moms are blamed for not living their strong, wise, and wonderful selves. This is changing now. As we live the truth of who we are, we lead others, and younger's, into a better future.

It is important to be unafraid of what people think, or try to please with lies and avoidance. Saying yes, and no, when we mean it, leads others and us into a better reality.

Controversy is important to allow. Being unafraid to be wrong, or correct, and instead be strong in us to be true, is the path that is opening. The world is a mess now because people live in fear, instead of standing for our best reality.

Women are the leaders. When we realize this, we lead in love, grace, and strength. Instead of blaming mom's, people will herald mom's for their leadership in everyday life, and the tide changes.

I will be leading women's circles of a unique brand, giving voice to our strong true self and support and sustain it in the family, world, and workplace too. There will be many unique tools and practices that take us directly to our whole-soul self.

We do not have to shout or blame, we live in strength to be who we are and have zero tolerance for lies, and pain.

Women have been the wisdom keepers in the past, and this is our future. I am here to build and support networks of women who lead in all areas of life.

Evening and Day-treats coming soon. Blessings. Janet
If you have a group that would like to experience various ways to experience this or ideas to share let me know. Email 973-647-2500 website

Traveling Shaman-Healer-Sage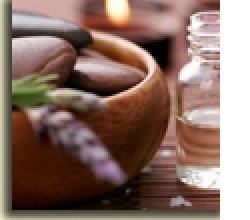 Instead of opening another Healing Center, I opted to work in many locations and remotely as well. If you have a group interested in our work I will come to you if that works best. There is also space that is precious here and yet it is time to expand our reach again as we complete the books. In the past I worked in seven states and NYC. I am willing to travel when called as I open up to this next level of offerings and availability.

As the weeks and months continue there will be more offerings on the website there are many offerings now.

A day of sessions and or a circle or class in your location is a great way to open our connection and possibilities.

WHO IS JANET "Janet StraightArrow is a precious treasure; a rare individual who knows the truth, speaks it, and most importantly lives it herself. She emanates divine love, which touches the souls of all who are open. Her specialty is the process of healing, which leads to the remembrance an embodiment of one's whole self. As a result, health is restored, relationships flourish and the mind becomes clear. I have never met anyone as extraordinarily wise, honest and compassionate as Janet. Yet, despite her immeasurable worth and abundance of energy, she is very humble and patient. When I thought I had lost myself forever the universe led me to Janet StraightArrow and Be The Medicine. The process I was given was simple, efficient and as I soon came to learn: completely revolutionary. Janet is visionary, light years ahead of this world but lovingly here to teach us how to bridge the gap. If you are ready to invest in an abundant life filled with constant health, happiness, truth, beauty, and light, look no further as StraightArrow will show you the way. " Ariana L. Media Artist, Creator, Manifestor

Join us for Classes, Retreats, and Trainings
Be Your Own Guru-Powerful Experience 10/7-11/4
This experience is baby bites of wisdom and experience. Each week awakens you in profound ways to be fully you as the master in everyday life. One session or all five offer you a strong new you and path to walk.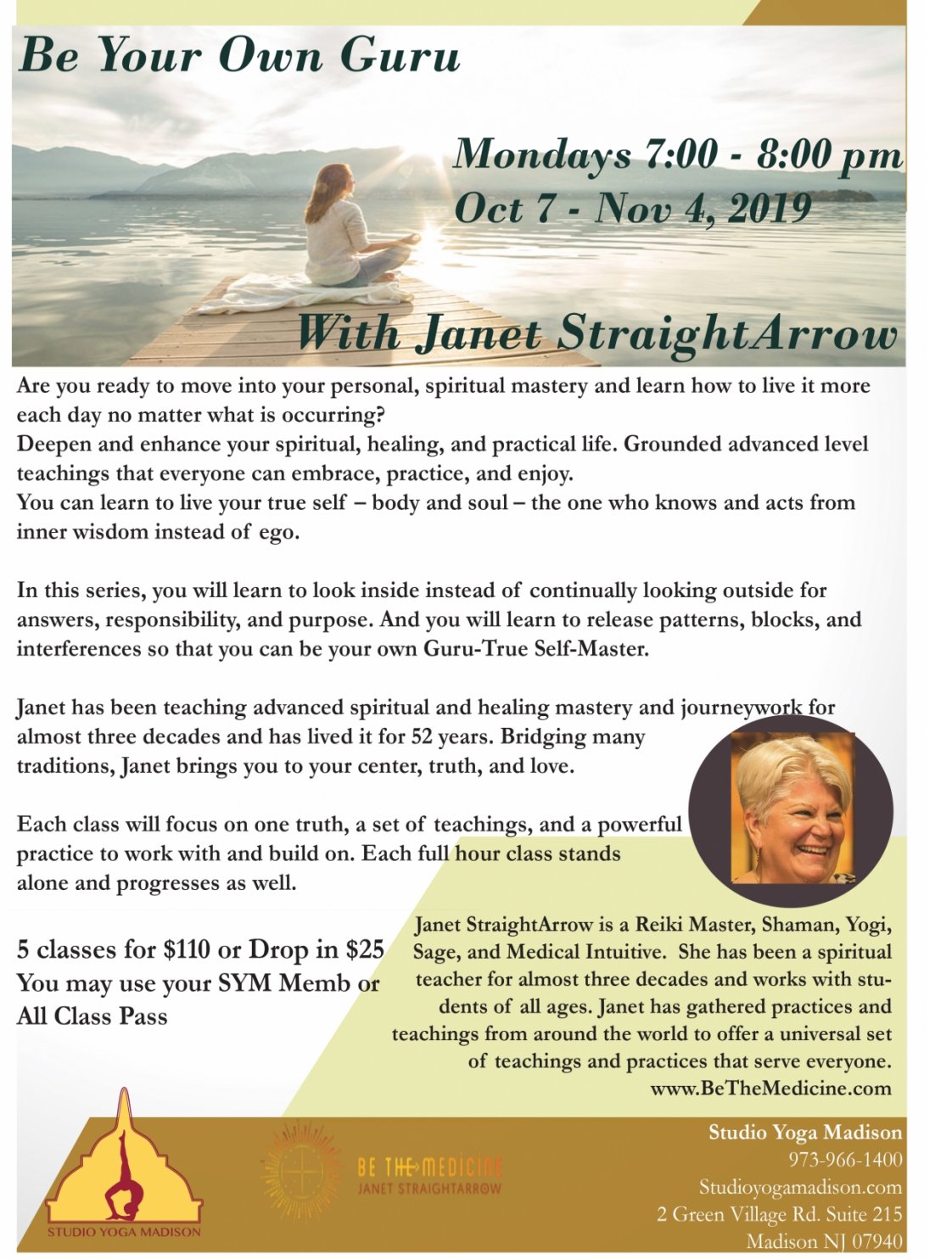 New Years Mitote Retreat 1/4-5/2020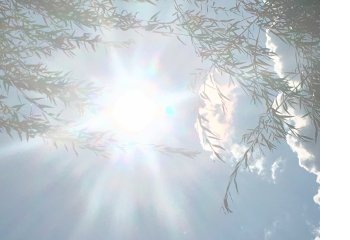 SAVE THE DATE JOIN US
FOR THIS POWERFUL BEGINNING TO 2020.
A Mitote is a transformative, high energy and focused Toltec Shamanic ceremony purifying us and raising our energy and light, offering a release of illusions and past hurts, to awaken higher wisdom and truth. Perfect preparation for our new beginnings, with messages, and visions for the new year and next stage of our life.
We experience the purification of us on all levels. We chant the Gayatri Mantra, which is a high vibration mantra, chanted throughout the midnight ceremony by a smaller group rotating in the center. You are either chanting or dreaming on the outside of the circle under the stars in the atrium allowing the raising of

your energy and profound cleansing and visions and inner movement. Janet was trained by a Nagual Toltec Shaman and has led many of these ceremonies in locations in 5 states over the years. It is a favorite among her students.




SCHEDULE This entire evening till morning is a continual ceremony. We gather in the early evening Saturday for a beautiful circle and opening ceremony. We share light healthy food together and relax into the space in preparation for the evening.




Rest, relax, journal, and/or socialize with other participants after the circle and meal, as we prepare for the evening Mitote. Bring your own pillow, a bedroll, with cushioning for your dream-sleep time. After the ceremony there will be several locations for more privacy to sleep before our morning sunrise ceremony and breakfast.




A life-changing experience well timed for us to step into 2020.



Reiki Shares all levels-practice-learn-heal 10/17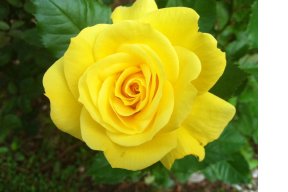 We will have a bi-monthly opportunity for practitioners to gather, practice, and receive Reiki together. We welcome extra tables and sheets. Donation suggester $20. 6-9:30PM Come as you can, leave when you must. Bring snacks to share. Each person receives and works on several people.

AdvancedSoulShamanism Timeless Healing 11/2-3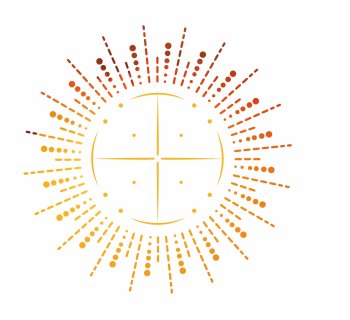 In this advanced class, we explore our soul lineage and learn to heal us for all time. Past lives and this life all hold keys to our healing and open up our soul's purpose in all incarnations and experiences.
This is a powerful practice that awakens the ability for immediate healing on simple and complex issues in our life and assists us in achieving wholeness, knowledge, and confidence to be who we are now.
This advanced level of work is open to all who have taken the Soul Shamanism basic class and are practicing this work and connection. If you have not, be sure to refresh it and begin again in preparation for this class. Reach out to me for support if needed.
Such a profound practice and a great way to learn a deep practice that heals immediately and for all time.
Prepaid discount $365. By 10/18. or full payment of $395 is due 10/27. $425.00 after. Credit cards
Checks to Janet StraightArrow 48 Frederick Place, Morristown, NJ 07960
This will be a smaller group allowing custom support during the weekend. I learned this work directly from a teacher from this lineage, and it is a significant part of my practice with clients and myself. We have moved this to a local location instead of a retreat.
This practice is a direct healing tool that goes to the origination of the issue or concern and heals the soul lineage from all time and space. This opens the pathway to the profound work many of you have done with me one-on-one.
Reiki 1 Certificate Training 11/9-10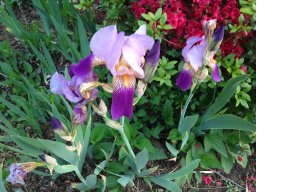 Join us and sign up at at Studio Yoga Madison hosting our fall Reiki 1 class.
Reiki is a Japanese system of natural healing and self-empowerment. Reiki is used to speed-up healing, reduce pain, improve circulation, relieve stress, aid digestion, increase energy and stamina, balance the body, clear negativity, and heighten psychic abilities.
Our Reiki 1 class is a great way to begin a deeper journey into understanding the true nature of healing. This comprehensive 2-day class offers practical healing and energy work teachings in addition to Reiki attunements, meditations, and practice. You will learn beginning levels of scanning and working with chakras, as well as hand positions, intuitive healing and more, along with the Reiki creed. Everyone receives a full healing session.
Healing can occur on all levels – physical, emotional, mental and spiritual. In this class you will learn how to help heal yourself and others. Reiki is a complement to massage therapy, physical therapy, chiropractic treatment, medical, dental and veterinary practitioners — and all who help people and animals heal.
Reiki is a hands-on method of bodywork — hands are placed on, or just above the body, according to your comfort level. Each student has an opportunity to both receive healing and give healing as we practice with each other in class. You will leave feeling relaxed, refreshed and energized.
No prior Reiki experience is needed – this class is ideal for yogis, parents, therapists, care-givers and teachers of various modalities. Those who have prior Reiki experience will enhance their abilities, both personally and professionally. Come ready to learn and enjoy the journey! $325 includes book.

Open House Full Moon 11/12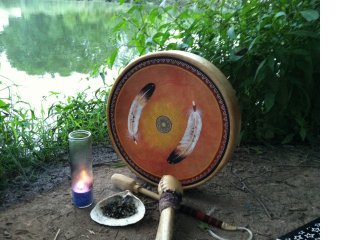 Open House Full Moon Circle Celebrating and
Blessing our new home. Join us with drums, rattles, and food to share.

A warm and wonderful gathering of people in love and joy.
Shamanic circle meditation, journey and teachings and sharing relevant to the energy of the day.

Reiki 2 Gathering Students for Fall Oct-Nov Class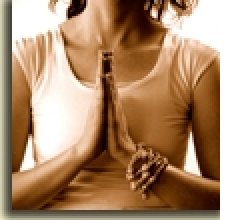 Are you ready for deeper healing and developing the ability to send remote healing successfully and begin medical intuition to assist others and you?
Our reiki 2 training is comprehensive and experiential which is why I like to hold it over several weeks time to develop proficiency in the practice. See more details on the events page of our website. We need 2 more students to set dates for the class. We have tentative dates on the Reiki 2 event to begin on 10/16 which is likely to change. Email Janet or call 973-647-2500

Woman's Wisdom DayTreat Sunday 11/17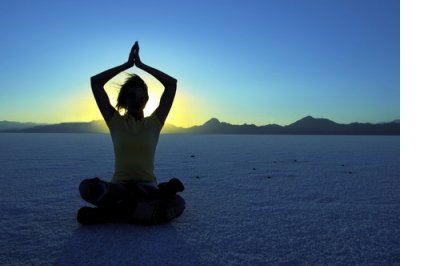 SAVE THE DATE.
Join Janet and other women for a specially designed day of energy, experiences, and learning. Drawing from Janet's 52 years of multidisciplinary studies, commitment to women as leaders, and living wisdom and truth, she is cooking up a day of empowered fun.
More details coming soon.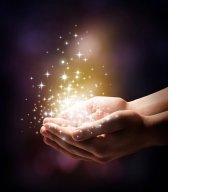 A gentle circle of rebirth preparing for the Holidays and year end. It has been a challenging year for many of us.

As we gather we offer renewed hope and intentions and learn deeper ways of manifesting.
Joy is the journey as we work with bells and singing bowls to celebrate our lives together.
High energy and delight lead our way together. Donations $20-40.

Soul Shamanism 101 11/30-12/1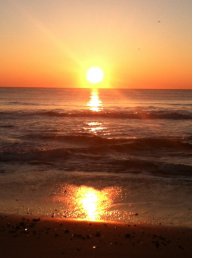 Join us for this profound experience of you as soul and current self and how to navigate your life with full awareness of who you are now.
This Siberian Shamanic Practice offers you immediate connection, knowledge and healing. This is the most advanced shamanic work I practice and teach and we will be offering an entire series of trainings in this universal practice in 2020. See more details on our events page at our website.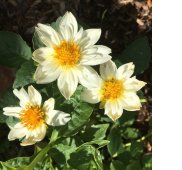 This circle is in development. A community of women in leadership; in business, healing, spiritual growth, sharing their unique gifts-medicine in the world.

Winter Solstice Ceremony 12/20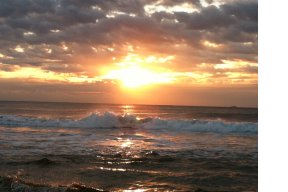 SAVE THE DATE
for this end of year community ceremony and celebration of light on the shortest day of the year.

Friday night under the stars. More soon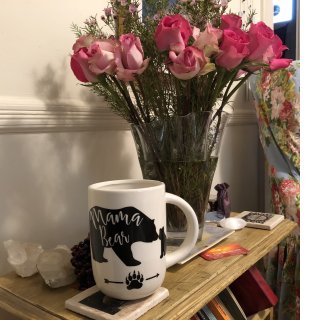 I do not have a set schedule for sessions and we plan them as they meet both of our needs and schedules. Phone, In-Person, Zoom sessions are all powerful and productive, and fun!
October special is 3 sessions for the price of 2.

I look forward to healing, reading, and supporting you. 973-647-2500 text or call. Email
See website for possibilities.