We have come around to the time of year in the USA when we prepare for the harvest festival of Thanksgiving. The origins of this holiday offer many complications with regards to who was involved, what happened, and the meanings and myths that have perpetuated for centuries. Even with all the controversy, our Thanksgiving harvest holiday has commonalities with humans across cultures who celebrate special days to honor the gathering of crops.
The word harvest in its verb form means to gather, and can often include post-gathering activities of cleaning, sorting, and storing. Whether one grows actual food or not, each one of us has a year's worth of crops, called life experiences, that we can gather, clean up, sort through, and choose how to store in the interest of learning and investing for the future.
Some years our crops of experience are bountiful with positive feeling and a sense of rewarding abundance. Other years we harvest more difficult challenges and loss. The question of what to be grateful for can become quite complex when our desired and hoped for bounty is not what we planned.
Feeling into this year's crop at MBR, I pause, swallow, then gulp a little, take a deeper breath, and exhale slooooooooooooooooooooooooooooooowly as my belly drops a little closer to my feet. Gathering in my awareness I see a brilliant crop of steady familiar renters mixed in with fresh new renters bringing our space alive with their life affirming work. I see the hard work behind the scenes managing the space and the ever-changing puzzle of scheduling and administering rentals. I see in and out flows through our bookkeeping as we strive to keep everything "in the black". And, I feel a dynamic array of students, clients, patients, teachers, trainers, and practitioners moving about all the spaces with fullness; along with soft, quiet, still, emptiness in between.
The crop at MBR is always bountiful, because despite the challenges of the marketplace and unpredictable human dynamics, YOU keep planting your seeds of being with us and every year, we continue to gather abundance from what and how your precious seeds of life grow here.
We've been farming life together at MBR for 20 years, and on the land of 112 W. 27th St., 4th floor, for nearly 14 years. Since commercial land ownership in NYC is quite expensive, every seven years we have to decide—do we keep the farm going and renew the lease? Will the soil of NYC real estate prices and cultural climate continue to support our crops?
I've been present with this question for an entire year, since last Thanksgiving. As I've cleaned up and sorted through all the crops from the last 20 years, I'm gratefully in awe to say,
YES, we are keeping the MBR farm alive and growing at 112 W. 27th Street, 4th floor for another 7 years!!!
Our new lease begins in 2020, and
with your presence working here,
having sessions, and attending classes,
we are dreaming of the most bountiful moving,
breathing, living, transforming crops of life
Let's celebrate the last 2 months of 2019 together at MBR with classes, workshops, private sessions and just being together! We want to celebrate this year's harvest in your life, and offer our gratitude in person for your presence in ours. As always, see below for details and check out our website or call.
Happy Harvesting,
With Heart,
Mary Abrams &
All at Moving Body Resources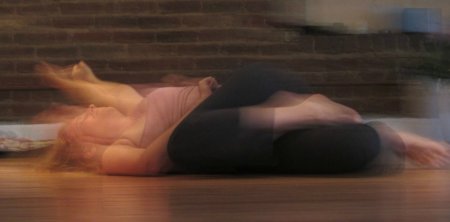 MOVING BODY INNOVATIONS
Taught by Mary Abrams
No Class Thanksgiving Day
Fees: $30/single class
$130 / 5 class series
See info below...
mary@movingbodyresources.com or 212-206-7542
MOVING BODY HEALING
Monday, Nov 4
6:00-8:00 pm
$30 single class
ALL ABOUT ATTENTION
Fridays Nov 15, Dec 13
Upcoming Events &
MBR Community Classes:
MOVING BODY SALON
Saturday November 16, 6:30pm - 10pm
Moving Body Salons create a space for artists to share their work live, in real time, with real people to create living resources for us all.
SACRED JOURNEY TO BALI
We are on our way and have room for a few more....REGISTER NOW!!!
with Mary Abrams & Ken Ballard
May 6-18 2020

See below...
Taught by Sherah Sydney
Classes offered daily: Monday to Sunday from 7am to 8pm

Hatha, Vinyasa Flow, Yoga for Beginners, Power Yoga, Yoga & Dance, Prenatal & Restorative
All are welcomed - Book in advance or up to 2 hours prior to.
Call to inquire/book: (212) 518-4576. Ellie/Maria
Taught by Mary Abrams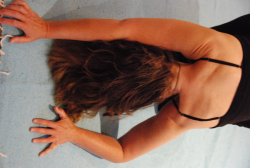 These classes are an amazing opportunity to awaken your senses, experience your body as movement, interrupt your habitual ways of thinking and feeling, and to develop new clarity, awareness, strength, and liveliness in your entire being. We will explore with breath and sound play, sensing, feeling, micro-movement, expressive movement, and deep stillness.
Beginners are welcome anytime.
Mary teaches all Tuesdays & Thursdays except as noted below.
No Class Thanksgiving Day
Drop-ins welcome to ALL classes.
Fees for 2019:
$30/single class
$130/ 5 class series
Pre-registration via email or phone 24 hours in advance is appreciated but not necessary.
TO REGISTER via email or phone contact:
mary@movingbodyresources.com
or 212-206-7542
Taught by Mary Abrams
Fridays November 15, December 13
9:30 am-1pm
$55/ session
With Mary in a group setting, experience in-depth one-to-one attention. Discover through fluid movement, contact, and listening, how you can facilitate deep connections within yourself as you satisfy deep needs for attention.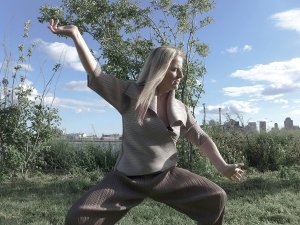 Sessions include self-exploration with Continuum-inspired breath and movement play, and a one-to-one session with Mary witnessed by the group.
Each one-to-one interaction is followed with a short dialogue, to bring more articulate awareness to the process and the elements involved in how we explore giving and receiving fluid generous attention within ourselves.
Limited to 5 people per session.
Pre-registration is required.
TO REGISTER via email or phone contact:
mary@movingbodyresources.com or 212-206-7542
Taught by Mary Abrams

Monday, Nov 4
6:00 - 8:00 pm
This class explores the questions, "What is healing? Who is the healer? Who is healing? Can healing occur if nothing needs fixing? Can healing occur if no one has special powers? Or if everyone has special powers?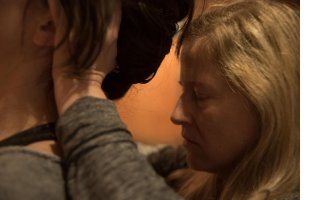 During these sessions all participants will be invited to explore themselves moving, sounding, breathing, and being in the space as healers, as being healed, and in endless creative roles appearing and disappearing for no rational reason. Participants will be invited to bring their special, sacred, and mundane objects to heal with, along with fabrics, singing bowls, shakers, candles, water, and all other items in our healing space. Together we will discover the mysteries and meanings of healing.
This class is inspired by Mary's lifelong creative explorations in the mystery of being and ongoing Somatic Movement practice.
$30/single class
$130/ 5 class series
TO REGISTER via email or phone contact:
mary@movingbodyresources.com or 212-206-7542
Dance the Tsunami of Awakening in Bali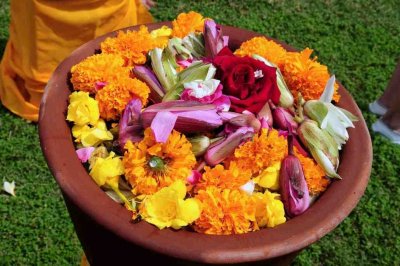 with Mary Abrams & Ken Ballard
May 6-18 2020

This is one-of-a-kind journey is filled with flowers, incense, holy water, ceremony, delicious food, sweet ease, deep rest, dancing, healing, transforming, and more!

Say YES! Now...we have a confirmed group that is going a room for a few more to join.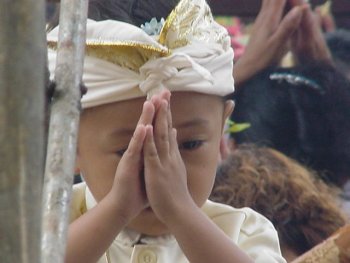 For further information please contact Mary Abrams:
mary@movingbodyresources.com
(212) 206-7542
& WORKSHOPS:

join us for some at the next
Moving Body Salon!

Saturday, November 16
7 pm
Doors open at 6:30 pm, come early!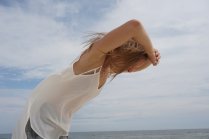 Every Salon gets better and better, so we hope you join us for the next
as artist/performers and audience come together in real time, for moving, sharing, drinking, noshing pure enjoyment, and yes, ENLIGHTENMENT.

November 16 Performers include:
Norman Salant, Singer/songwriter
Lillian Stamey, Dancer
Alvin Eng, Playwright
Jim Goodin, Music
Eelka Lampe, Poetry
Mary Abrams (MC)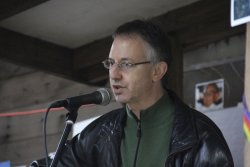 Suggested Donation: $10-$20/person
Bring snacks & a beverage (or more)
Performances, conversation, schmoozing...
who knows what else will MOVE us!
To RSVP: services@movingbodyresources.com
212-206-7542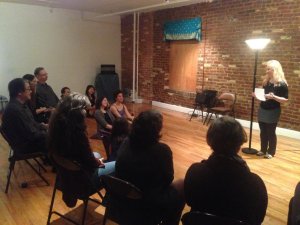 MBR has wonderful spaces for teaching
and healing arts of all kinds.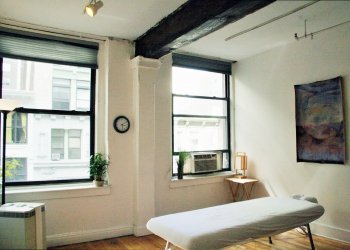 MBR has 3 office spaces and 2 group spaces available by the hour and the day. Any space can be rented for one time, one hour, a few hours, a full day, an entire weekend, or for ongoing classes.
Our 3 offices are ideal for a variety of private practice sessions. Our 2 group studios -- 400 sq. ft. Small Studio and 1300 sq. ft. Large Studio -- are great for classes, workshops, and other group events.
The more you rent, the better your deal!

Office rates begin at $32/hr for 2019.
Movement Studio rates range from $49 to $135 / hour.
Email:

services@movingbodyresources.com


or
call Greg at (212) 206-7542
If you are new to MBR, please make an appointment to see the spaces.
Please Note: If you contact us after

7:30 pm

, on weekends, or at short notice please email rather than call.
Photo by Barbara Schaefer
112 West 27th Street. Suite 402.
New York, NY 10001.
(Between 6th and 7th Ave)
Phone: (212) 206-7542
services@movingbodyresources.com