The holiday season is upon us and eating is a regular topic of conversation, including, what we are eating, how much we are eating, and what we won't eat when it's over.
People who have known me for the last 20-30 years know that I have explored a variety of dietary changes in the interest of supporting different health concerns. I rarely abide by the most popular or current dietary trends, although I have been ahead of the trend at times. I am by far not a perfect eater, whatever that could mean. Yet I keep exploring because there is something important about what I experience on a silent level when I change my diet periodically.
For the past six years I have had my blood tested for food allergies. When I receive the results, I begin avoiding the foods on the allergy list for six months to minimize the inflammatory response these foods activate in my body. In late September, I had my blood tested and now am working with a new allergy list. Since I started avoiding eggs, cow dairy, coffee, lettuce and garlic, my weekend brunch ritual and occasional breakfast out have been completely derailed; and my easy to grab lunch items — hummus, premade soup, salad — are also off limits. So, what do I reach for now, especially with the holiday food feasting all around me?
No matter whether I prepare food ahead or wait until the last minute, when I reach for food, I now have to pause…………….
I have to look closer at the details on my list and on the labels. I have to ask questions of the waitstaff and myself. Then, I as I accept my limitations and all the options available I take a few more moments to feel for……………What do I really want now? What do I really need?
As awkward as this process can be at times, internally and in public, I find myself enjoying the novelty of interrupting my familiar patterns and discovering new options that bring a smile to my taste buds. I am enjoying what I can describe as a different space of clarity and play of rhythms within my body as I seek, reach, ingest, digest, and metabolize my new food and life experiences.
With this holiday season upon us……
What are you reaching for?
As you accept your limitations and awaken to all the options—What do you want?
We hope this December you will bring your holiday season body of wants and needs to MBR and join us in classes, workshops, private sessions, and a holiday celebration to support your seeking, reaching, ingesting, digesting and metabolizing of all this year has brought you.
See some details below, check out our website or give us a call. Below you will also see a few previews of what's to come in 2020!
With heartfelt acceptance
of all our limitations, and
Joyous celebration of all
our life affirming options,
Mary Abrams &
All at Moving Body Resources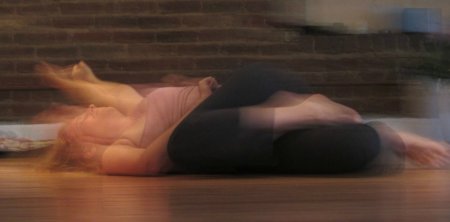 MOVING BODY INNOVATIONS
Taught by Mary Abrams
Fees: $30/single class
$130 / 5 class series
See info below...
mary@movingbodyresources.com or 212-206-7542
MOVING BODY HEALING
Monday, Dec 9
6:00-8:00 pm
$30 single class
ALL ABOUT ATTENTION
Fridays Dec 13, Jan 24
Upcoming Events &
MBR Community Classes:
MOVING BODY SALON
January 25
, 7:00 pm
Moving Body Salons create a space for artists to share their work live, in real time, with real people to create living resources for us all.
DETAILS COMING IN THE JANUARY NEWSLETTER!
SACRED JOURNEY TO BALI
We have room for a few more....
LAST CALL REGISTRATION CLOSES DEC 19TH !!!
with Mary Abrams & Ken Ballard
May 6-18 2020

See below...
Taught by Sherah Sydney
Classes offered daily: Monday to Sunday from 7am to 8pm

Hatha, Vinyasa Flow, Yoga for Beginners, Power Yoga, Yoga & Dance, Prenatal & Restorative
All are welcomed - Book in advance or up to 2 hours prior to.
Call to inquire/book: (212) 518-4576. Ellie/Maria
Taught by Mary Abrams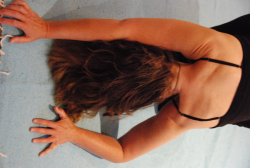 These classes are an amazing opportunity to awaken your senses, experience your body as movement, interrupt your habitual ways of thinking and feeling, and to develop new clarity, awareness, strength, and liveliness in your entire being. We will explore with breath and sound play, sensing, feeling, micro-movement, expressive movement, and deep stillness.
Beginners are welcome anytime.
Mary teaches all Tuesdays & Thursdays except as noted below.
No Classes - Dec 24-Jan 4
Drop-ins welcome to ALL classes.
Fees for 2019:
$30/single class
$130/ 5 class series
Pre-registration via email or phone 24 hours in advance is appreciated but not necessary.
TO REGISTER via email or phone contact:
mary@movingbodyresources.com
or 212-206-7542
Taught by Mary Abrams
Fridays December 13, January 24
9:30 am-1pm
$55/ session
With Mary in a group setting, experience in-depth one-to-one attention. Discover through fluid movement, contact, and listening, how you can facilitate deep connections within yourself as you satisfy deep needs for attention.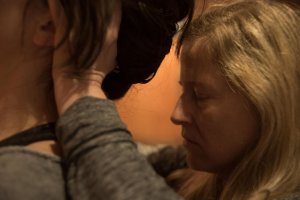 Sessions include self-exploration with Continuum-inspired breath and movement play, and a one-to-one session with Mary witnessed by the group.
Each one-to-one interaction is followed with a short dialogue, to bring more articulate awareness to the process and the elements involved in how we explore giving and receiving fluid generous attention within ourselves.
Limited to 5 people per session.
Pre-registration is required.
TO REGISTER via email or phone contact:
mary@movingbodyresources.com or 212-206-7542
Taught by Mary Abrams

Monday, Dec 9
6:00 - 8:00 pm
This class explores the questions, "What is healing? Who is the healer? Who is healing? Can healing occur if nothing needs fixing? Can healing occur if no one has special powers? Or if everyone has special powers?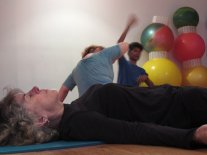 During these sessions all participants will be invited to explore themselves moving, sounding, breathing, and being in the space as healers, as being healed, and in endless creative roles appearing and disappearing for no rational reason. Participants will be invited to bring their special, sacred, and mundane objects to heal with, along with fabrics, singing bowls, shakers, candles, water, and all other items in our healing space. Together we will discover the mysteries and meanings of healing.
This class is inspired by Mary's lifelong creative explorations in the mystery of being and ongoing Somatic Movement practice.
$30/single class
$130/ 5 class series
TO REGISTER via email or phone contact:
mary@movingbodyresources.com or 212-206-7542
IT'S PARTY TIME!
MBR HOLIDAY PARTY

TUESDAY DECEMBER 17TH

6 PM - 9:30 PM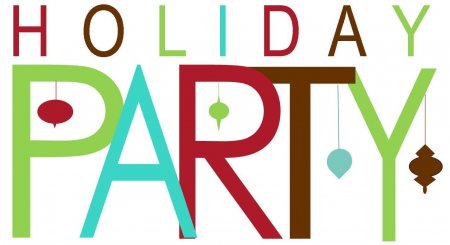 Join us Tuesday evening, December 17th to celebrate the highs, lows, in-betweens and all the precious moments of life we've lived this year.
Schmoozing begins at 6 pm
Dancing begins at 7:30 pm
MBR will provide noshes and beverages.
Please join the celebration and bring some food and drink to share.
RSVP - services@movingbodyresources.com

SACRED JOURNEY to BALI

Dance the Tsunami of Awakening in Bali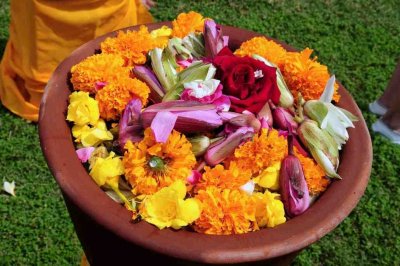 with Mary Abrams & Ken Ballard
May 6-18 2020

This one-of-a-kind journey is filled with flowers, incense, holy water, ceremony, delicious food, sweet ease, deep rest, dancing, healing, transforming, and more!

Say YES! Now...

registration closes Dec 19th.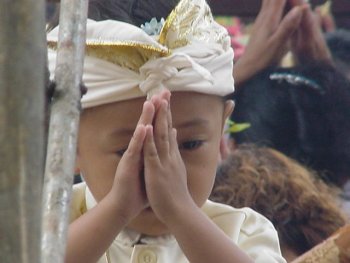 For further information please contact Mary Abrams:
mary@movingbodyresources.com
(212) 206-7542
& WORKSHOPS:

Preview of 2020 Workshops
with Mary Abrams: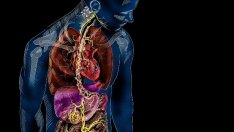 Getting Gutsy:
Awakening Gut-Body Presence, Exploring Support for Trusting Our Guts
Jan 31-Feb 1
Moving Body Resources
12-6 pm $200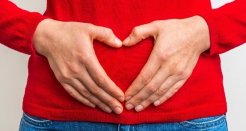 Intro to Wellsprings of Continuum: Communicating through the fluid matrix to enhance your practice
Taught by Robert Litman & Mary Abrams
June 5-7
Moving Body Resources
12-6 pm $375
Feeling Moving:

Deepening Intimacy with Self & Other

Moving Body Resources
12-6 pm $200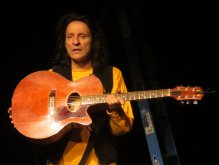 Moving Body Salons continue in 2020!
Periodic performance events, dance, poetry, music, visual art, and more.
Sign up for our monthly newsletter and check our our website for dates & times.
Workshops/Conferences in Other Cities/Countries
MA Dance & Somatic Wellbeing:
Connections to the living Body
Presence,
Connection & Support
March 11-15,
Preston, England, UK
https://www.uclan.ac.uk/courses/ma_dance_and_somatic_wellbeing.php
Continuum Training, A Moving Inquiry,
Module 1 : Principles & Values
April 30-May 4,
Somatic Academy of Berlin
Berlin, Germany
https://www.somatische-akademie.de/en/home

MBR has wonderful spaces for teaching
and healing arts of all kinds.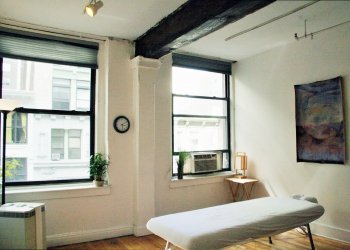 MBR has 3 office spaces and 2 group spaces available by the hour and the day. Any space can be rented for one time, one hour, a few hours, a full day, an entire weekend, or for ongoing classes.
Our 3 offices are ideal for a variety of private practice sessions. Our 2 group studios -- 400 sq. ft. Small Studio and 1300 sq. ft. Large Studio -- are great for classes, workshops, and other group events.
The more you rent, the better your deal!

Office rates begin at $37 / hour for 2020.
Movement Studio rates range from $57 to $145 / hour.
Email:

services@movingbodyresources.com


or
call Greg at (212) 206-7542
If you are new to MBR, please make an appointment to see the spaces.
Photo by Barbara Schaefer
112 West 27th Street. Suite 402.
New York, NY 10001.
(Between 6th and 7th Ave)
Phone: (212) 206-7542
services@movingbodyresources.com