Richard Shulman Trio w 4 singers in Seasons Concert White Horse 12/8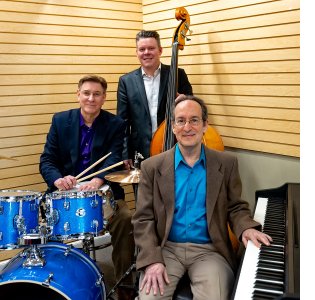 Sun. Dec. 8, 7:30 pm at White Horse Black Mountain 105c Montreat Rd. Black Mountain NC. This concert will be a preview of the Seasons album we are recording and will feature singers, Wendy Jones, Paula Hanke, Sherman Hoover and Bob Bencze.
Along with trio pieces to celebrate the four seasons will be solo and vocal quartet songs; a tremendous variety of original music, some written just this month!
Tickets HERE $12 advance $15 at Door
Winter Solstice Concert 2:30 Sun. 12/22 at the Light Center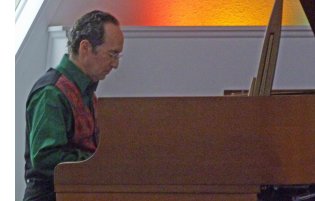 Sun. Dec. 22 at 2:30
pm
Winter Solstice Celebration Concert with Richard Shulman
Welcoming the Inner Light at the time of outer darkness.
UR Light Center,
2196 Hwy 9 South, Black Mountain, NC.
Kat Williams & Richard Shulman Trio "Bells Will be Ringing" Isis Music Hall

Upcoming Events - Richard Shulman public performances:

Listen to our latest CD, Waltzing out of Town - Youtube playlist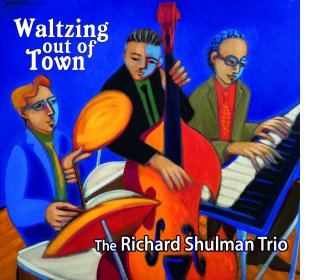 Click on the CD cover or HERE
to hear "Waltzing out of Town" with the Richard Shulman Trio.
Personnel are:
Richard Shulman - piano
Zack Page - bass
Rick Dilling - drums
Released May, 2019
Musical Soul Portraits: A wonderful gift for your Loved Ones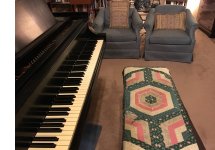 A Musical Soul Portrait - a recording of music which follows your own Divine Connection is a wonderful gift for yourself and your loved ones.
Richard Shulman spontaneously composes and records this music for you on his Steinway M parlor grand
(the piano used on the albums "Bliss of Being" "11:11 Piano Meditations for Awakening" and
"Sky Jazz,") or on his
synthesizer setup
which includes a Yamaha DX7 & M08, a Korg X50 & M1 and a Roland XP50
Musical Soul Portraits can be created in person or at-a-distance on the phone or with a photo.
New CD release "A New Awareness - Music of the Twelve Rays"

For the past two years, I've been working with my friend Mike Love on a fascinating project to create music blended with the energies of the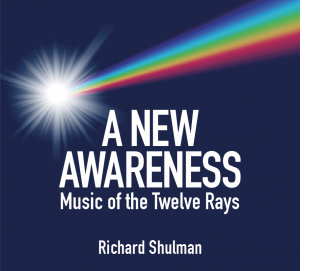 Twelve Rays in collaboration with a book he has written on the practical use of the Rays.
The Rays are energies from Spirit for our evolution, practical use and well-being.
Mike has produced my recording many hours of music in tune with the Rays and this double album is the first release from this body of work.
Mike would hold the energy of a particular ray and I would tune in, turn on the recorder, and improvise the music that came to me on 5 or 6 synthesizer keyboards. Listen Here!
This double CD and Mike's book "The Reality of your Greatness: A Personal Journey through the Twelve Rays" are available HERE.
Read our first Reviews HERE!
For more info see: http://www.thetwelverays.com/
Thank you for your support of this music!
I wish you
Much Love and Many Blessings,
Richard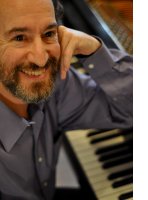 For more info & music see: