January 2020 Newsletter

For 12 years our newsletter has gone to more than 20,000 Firearms
Collectors,
Enthusiasts, Historians and Professionals Worldwide. We now reprint o
ver 6000 Vintage Gun Catalogs, Books and Manuals from the 1840s to the 2000s
See all the New Additions (scroll down) this month!!
Back issues: you can view the newsletter on our website. For a downloadable copy of our catalog of reprints or manuals this will take you there. Also, we have Interesting downloads at our website. Please forward this letter to your friends.





Most Internet Browsers – Firefox, Edge, Opera etc – have decided to truncate, or cut off, the bottoms of long emails. There is a tiny note at the bottom allowing you to retrieve the rest of the email. Rob and Abby

_____________________


Several motorists

spent New Year's Eve trapped in their cars on a Washington state highway by giant piles of tumbleweed 30 feet high. After high winds blew in the weeds, five cars and one truck were buried for hours before snowplows were able to clear the road. ""People were still stuck in their vehicles at midnight and rang in the new year trapped under the weeds," said State Trooper Chris Thorson who described the incident as "Tumblegeddon."

livescience.com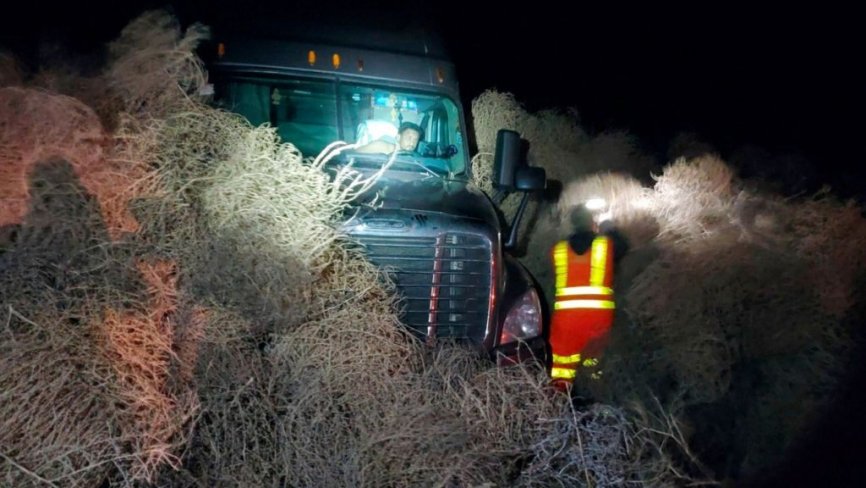 How Much Would You Pay For This Thing?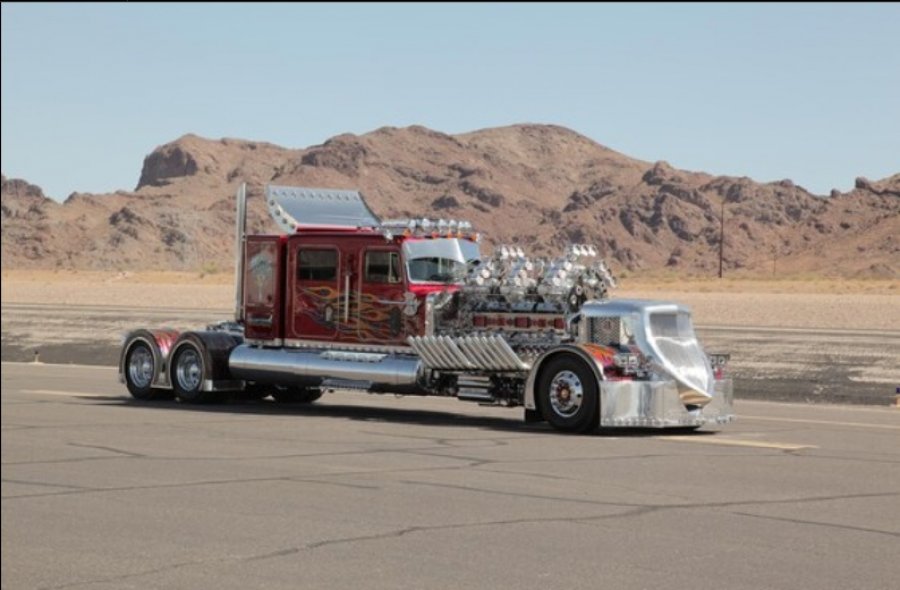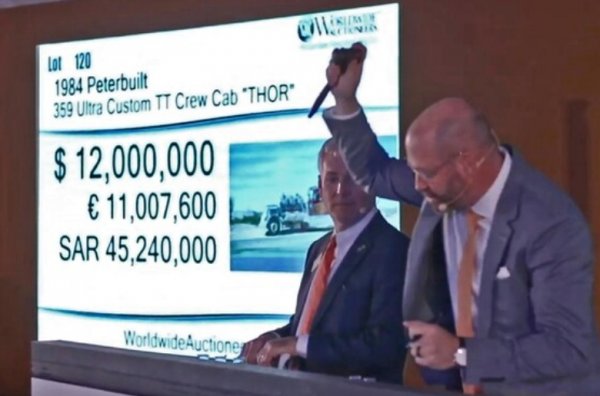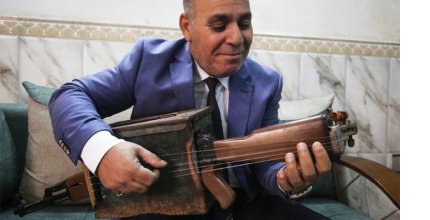 An Iraqi schoolteacher transformed a Kalasnikov SMG he purchased at the height of the Iraq War into a lute. Majed Abdennour of Baghdad bought the weapon years ago to protect himself and his family but recently decided to put it to another use... perhaps a mite too soon, but who knows.

Remember "40 Mule Team Borax" from
Death Valley Days Hosted by Ronald Reagan?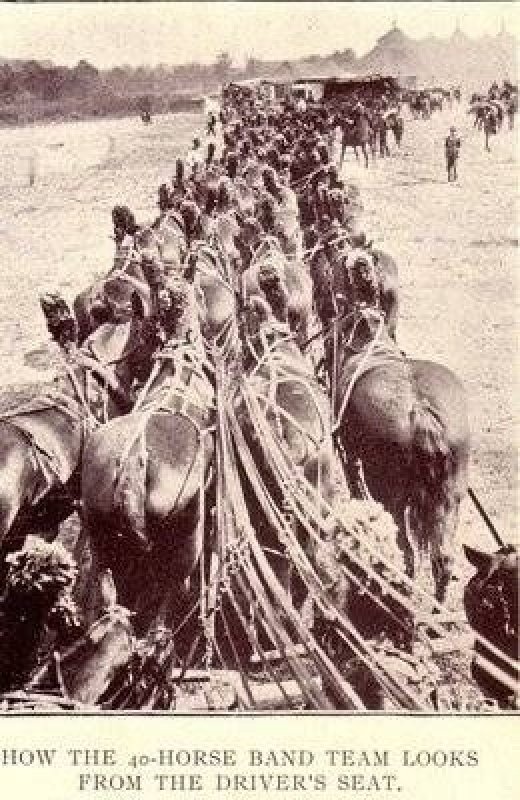 or Disneyland on TV with images of the new Disneyland Theme Park in 1955?

Well just 68 years earlier than 1955, this is what Anaheim, CA. looked like...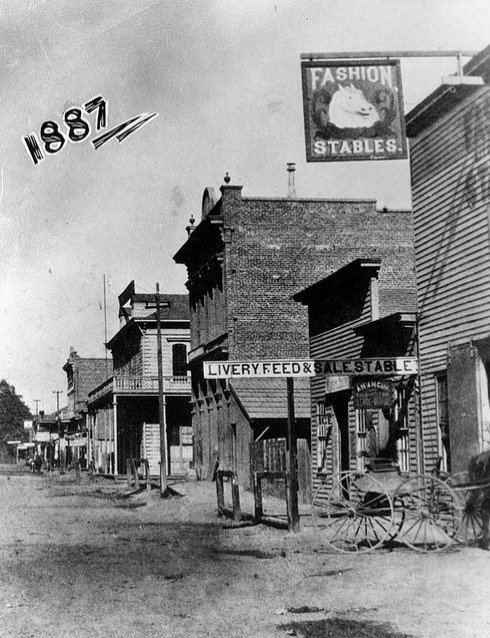 How about all the dodos walking around with phones stuck in their ears?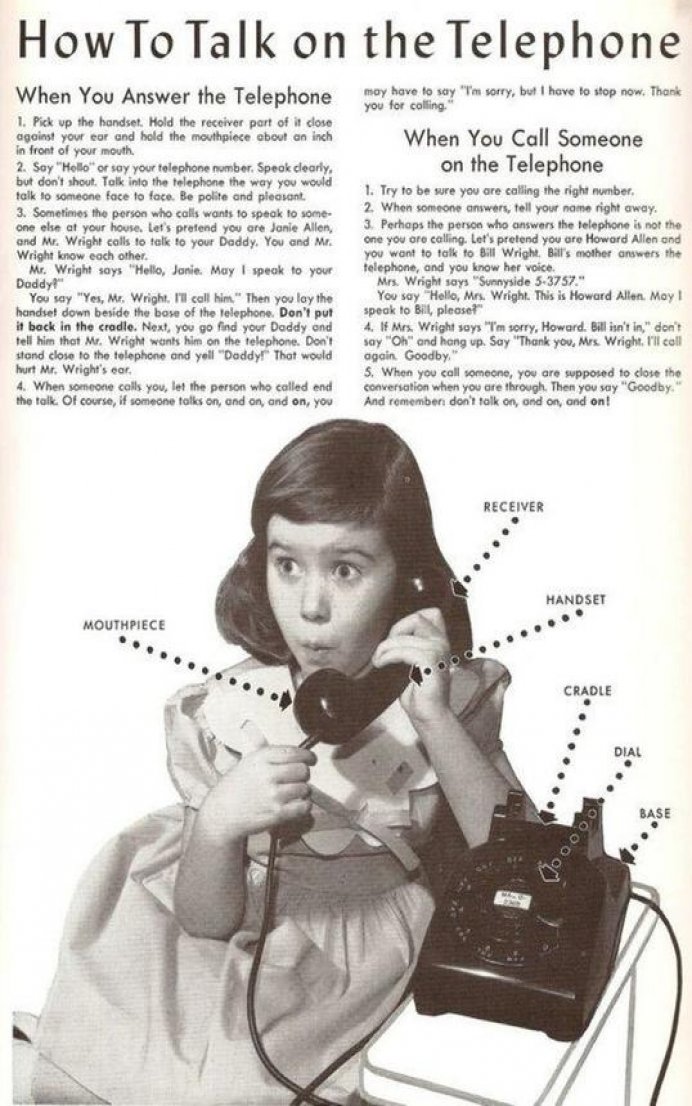 Michigan had about 19,000 crashes involving distracted driving in 2018, which resulted in 77 fatalities. Daily Press and Argus

_____________________________________
Border Patrol agents apprehended citizens of more than 100 countries around the world attempting to cross the U. S. southern border in 2018, including almost 9,000 Indians, 1,000 Chinese nationals, 250 Romanians, 153 Pakistanis, 159 Vietnamese and 15 Albanians. Politico.com

______________________________________
Since California passed a law requiring every public company headquartered in the state to add at least one woman to its board of directors, 183 new women-held seats have been created. Los Angeles Times

_____________________________________

Chelsea Clinton has received nine million dollars in salary and stock compensation since 2011 for serving on the board of the internet investment company IAC/InterActiveCorp. IAC/InterActiveCorp is controlled by business mogul Barry Diller, a longtime friend of the Clintons. Barrons.com

_____________________________________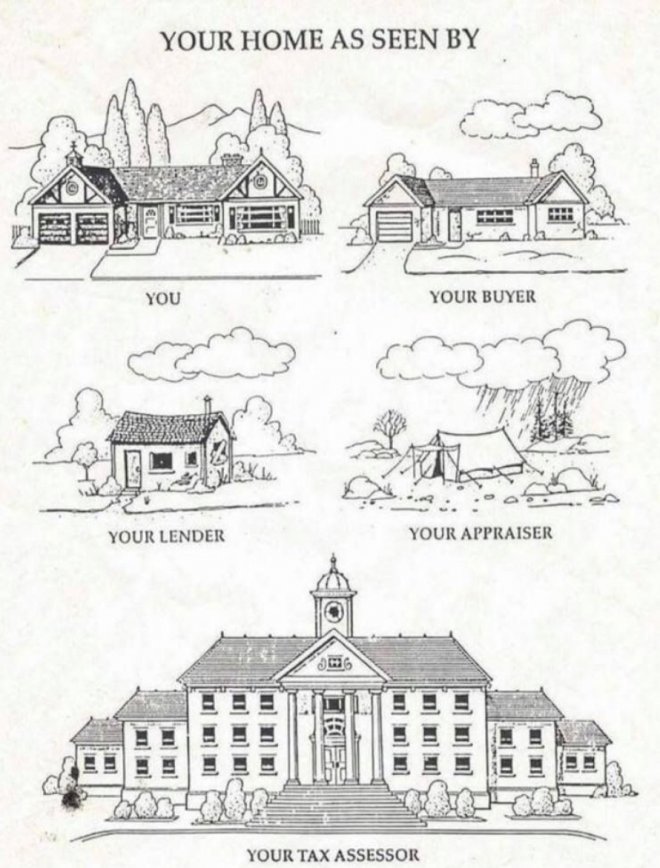 All the contributors who, over the years, have lent us originals, scanned their originals for us and even sent us money for the project are the backbone of what makes us successful. This month we want to thank Tom Quigley, Joel Black and Ed Cornett!



Revolvers of the British Services 1854-1954 (Enfield, Webley, Colt, Dean, Adams, Tranter, etc.) Chamberlain/Taylerson




The Revolver 1865-1888 (Percussion, Pin-Fire, Rim-Fire, Centre-Fire etc.) Taylerson





Arrieta c1987 Shotguns Flyer




Bear Archery 1957 Flyers




Ben Pearson Archery 1956 Catalog




Lorcin Engineering 1995 Pistol Catalog




Magtech Firearms 1995 Catalog




Orvis Treasury of Fishing Secrets c1968




Sig P220 Combat Pistol Armorer's Manual




SIG P225 Combat Pistol Armorer's Manual




SIG P226 Combat Pistol Armorer's Manual




SIG P228 Combat Pistol Armorer's Manual




SIG P229 Combat Pistol Armorer's Manual




SIG P230 Combat Pistol Armorer's Manual




Smith & Wesson Models 422-622-2206-2213-2214 .22 Pistol Manual




Steyr-Mannlicher c1983 Hunting Rifle Catalog




Western Knives c1975 Catalog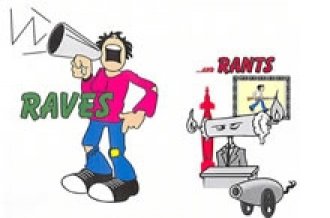 (Dear Abby) I ordered a Colt 1972 and a Colt 1979 magazine to disply with my Colt Peacemaker engraved but you sent me one sideways and one the right way up. I am very dissappoinred. Waste of money by your lack of quality control! What are you going to do about it now! I'm going to let all the people on the board knowabout your poor company John Saltez
John, Steady on old chum. Obviously we made a mistake. I'll send a corrected copy tomorrow. By the way, do you always attack with a club when you want something from someone? How does that work out for you? Abby
****************************
(Dear Abby) You claimed the Trapper's Friend was in color but which is surrounded with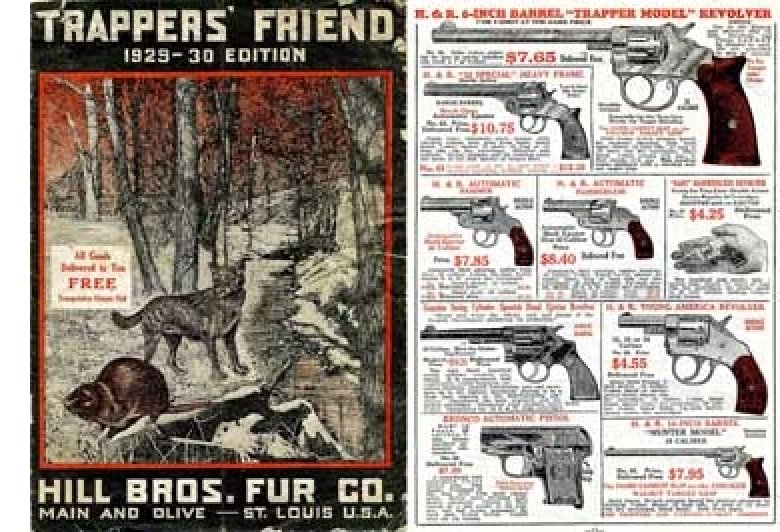 color not the items advertised making me very disappointed for your misleading advertising for you to tell your printing people but I guess I have to put up with. JoeBob Boynton

Uh, well JoeBob, the people who designed the Trapper's friend publication 90 years ago are all dead now so we don't have a lot of recourse to them in 2020. In future, my best advice is to look at the picture in the advertisement to see a representation of the insides of the publication. Abby
****************************
(Dear Abby) Thank you for putting my S&W Model 25 manual in a plastic envelope but I must tell you whoever put it in wrinkled the plastic so it isn't smooth and ruins the look of the new manual. It isn't necessary to refund my money but I want you to know I threw it away. (name withheld by request)

You did? Why did you do that, I could have sent you a new piece of plastic? Abby
****************************
Dear Abby.

Received publication referenced below. My attraction to this publication was the the Repair Techniques section of the contents-index as shown on your website. The section mentions among other things Lubrication and Cleaning which are among my main interest. When I look at the cleaning section I am referred to CFTO C-71-010-003/MM-000 and when I look at the lubrication section I am referred to CFTO C-71-010-004/MM-000. Your website gives the impression I would find cleaning and lubrication procedures within the manual I received. No where does the website indicate I would need additional manuals or publications.
I am disappointed with the publication since it is not giving me the info I need. Also, I cannot find the additional referenced numbers in your publications listings on line. You asked that I contact you before I post a review. Are you able to supply me with a different manual giving me the instructions for cleaning and lubrication? If not, I will have to mention this problem in my post. Look forward to hearing from you, Kurken Berberian
Dear Kurken, I am sorry about that. When I indexed that manual, among the other over 6000 publications we offer, I worked from the contents page which, as you see, clearly indicates that lubrication is in section 3. You are right, of course, because section three refers you to a different publication. I guess the Canadian authorities considered lubrication to be outside what troops do on the front line. I'll remove the word "lubrication" from my description at our website.
If the rest of the publication is useless to you, let me know and I will issue you a refund. By the way, what "review" are you thinking of posting and why did you find it necessary to threaten me in that fashion when our purpose is only to help our friends and colleagues in the firearms community? Best wishes, Abby
Dear Abby, So sorry you think I threatened you. I'm fine with you, it is the publication that didn't have what I wanted. I am keeping the publication with the hope it will be useful in the future. I won't be posting a review of the manual. (Kurken)
****************************
(Dear Rob and Abby)

I just received my reprint of the 1969 Ithaca gun catalog. It is grossly incomplete. Two pages are the same copy and a total of 5 pages sent. This is not a true reprint of the 69 catalog. Please recopy and send me the correct catalog Brian Grube
Hi Brian, You are right, there are two pages duplicated in the original file we've been using since 2005! I have removed those pages from the manuscript. That makes a total of 7 pages, not the 9 pages we sent you (pages are counted as one page for each side of a sheet of paper plus the cover). I can send you a proper copy or I can refund your money- no need to return the copy you have, which would you prefer? Cheers, Rob
Please resend a proper copy. Thank you for the response (

Brian Grube

)
****************************
************************************************


Hi Abby, I loaned you some old Ithaca Gun Catalogs some time ago, can't seem to keep track of time anymore. I just picked up a Remington Model 17 as it is the "daddy" of the Ithaca Model 37. You currently have a Remington 1923 Firearms & Ammo No. 107 Gun Catalog and in the contents it lists the different grades of the 17. My question is, does it actually show the picture of each grade? I can find virtually nothing on line that shows actual photos but I saw reference to them on a blog being listed in the 1923 catalog. Would you be willing to look at that section and let me know if there are pictures showing the different grades. (A,B, D,E,F) If so I would be happy to buy a copy. Happy 2020! Leonard...

Abby, Received (the catalog) you sent, THANK YOU so much, I have not been able to find any other source that showed examples of the different grades on the (Remington) 17, Remington also offered it in a 17R (Riot) and 17P (Police) but there are no records of how many were made in any of the different grades. I did find a 17D (Tournament Grade) that sold at a Rock Island auction back in Sept, 2016 for $4,313 with an extra barrel. The higher grade guns will be hard to find and then costly. Thanks again for the info, much appreciated. Leonard
*********************************
(Dear Rob and Abby) I received the Lancaster catalogs today, exactly what I was looking for. Thank-you! I left you great feedback on Gunbroker. Walter Hershberger
*********************************
Dear Mrs. Abby & Mr. Rob-always a pleasure to deal with you folks. Thanks you, thank you. Hope you two have a wonderful New Year -- 2020 -- pretty cool, huh. Take care-Mike McCoy
*********************************
Hello from Austria, I want to order this item:Pistola Automatica c1965- Ballester-Molina cal .45- Argentina- Manual. When I go on paypal there is only the payment for the item, where do i pay the shippment?
thx a lot. Hans

Hello Hans, Our website only calculates shipping at checkout. So, you "buy" and item go to checkout, enter your address, then the program calculates shipping. If you don't like the shipping you do not have to complete the sale. I hope this helps, Rob
*********************************
(Dear Rob and Abby) I would just like to start by saying how much I enjoy receiving your newsletter and I appreciate the work you do for your customers. On a humorous note, I have been in business in a variety of businesses over my almost 6 decade working career. I have never seen so many people send notes complaining about trivial issues. So many seem to think that they are your only customer and you can spend hours researching to find the publication they want to spend $5. to $10. purchasing. It seems that things never change with those who expect so much for nothing. You provide an excellent service and your prices are extremely inexpensive. Thanks, Danny, Nacogdoches, Texas
*********************************
(Dear Rob and Abby), I'm looking for a Lawrence Leather Company catalog or Chart that show:
1. What model belt hold which caliber rounds and also waist sizes.
2. Also what model holsters hold which model pistols and their barrel lengths.
Do you by chance have any catalogs that show this info? Thank you, Steve

Hi Steve, I am sorry, most leather companies, including Lawrence, don't show products by individual pistol, there are just too many possibilities. Belts were generally marketed as stocked up to 44" then add a certain amount for larger. I would show you an example but it is just too difficult to do through ebay. Rob for cornellpubs
*********************************
(Dear Rob and Abby), I have look in your website and I look of a book-copy from the: Colt double action 1878 = model Frontier Have you this catalog as copy ? many greetings mit freundlichem Gruß + oldwestarticles + Franz Müller

Hello, Does this help? Colt 1888 Patent Fire Arms Catalog?
*********************************
Hello and mary xmas to you, i am interesting in your offer for the Winchester catalog with art.nr. 370791493290. Is it possible to deliver to Germany an how much does it cost? I will pay with PayPal and I will be very happy if it is possible to deliver to me in Germany. I am waiting for your answer and wish al the best to you for the next year. With best regards, W. Harpeng

Dear W. Harpeng, Merry Christmas to you. I am sorry we do not ship outside the U.S. from our ebay account. For shipment to Germany you must order from our website. Cheers, Rob for cornellpubs.
*********************************

(Dear Rob and Abby), Is this the Tradewinds # 11 Catalogue ? Thank You Tradewinds 1963, kosmopolitan2 (EBAY)

kosmopolitan2, I don't know, it has no indication of issue number and is undated so the date is a guess. Rob for cornellpubs
*********************************
Hi Abby, I just ordered the Vorisek (Mossberg) book. I'm still not sure how I want to order the catalogs yet... I'm leaning toward individual though. So a question, there are 3 Mossberg gun part catalogs: 1946, 1958, and 1964. Are each of these unique with one picking up where the other left off? They're all about the same number of pages, so I don't see how the latter ones can possibly contain all the information and diagrams from a previous catalog. Basically I want to know if I buy say 1958, I'll get all the info contained in 1946. Also, will I save myself some shipping costs if I buy multiple catalogs at the same time? Thanks! Jim

Hi Jim, The parts catalogs you mentioned are publications issued by Mossberg for the years noted, so unless there were changes to the guns between the years that were updated in the later catalogs, or unless they offered new guns the diagrams were probably repeated from one to the next. Naturally, the only way to tell that is to compare all the diagrams in all the catalogs which is something we just can't do for you. Abby did, however, list the contents of each catalog and you can compare those yourself for additions. I'm sure Abby will combine shipping for you. Rob
*********************************
(Dear Rob and Abby), I just now got opening my order from Cornell Publications. It arrived promptly and well-packaged. The content is not at all what I expected based on the description in the advertisement. It is for the Hotchkiss 37mm revolving cannon, not the Hotchkiss 37mm Mountain Gun which is the topic I am interested in. I do understand the limitations you face in descriptions given your inventory and the nature of your product. I am impressed with your service as a whole but, it is true, I am not satisfied with the product I ordered. I do not as a rule leave feedback on eBay and do not plan to do so for this purchase. Please do not issue me a refund. In the future I will try and contact you for specifics on a document before ordering. Sincerely, James Gibb

Dear Mr. Gibb, Thank you for your note. Let me say that it is certainly possible I sent you the wrong piece and will be happy to fix it when I learn which Hotchkiss you want. This is the Hotchkiss you ordered but I confess my lack of knowledge of Hotchkiss leaves me lacking about whether that item has anything to do with mountain guns, nor do I see anything about mountain guns mentioned in the brief description. So, my question is, did you mean to order that piece and, if so, is that what you got or did I push the wrong button? Next, I'll happily send you the one you ordered if I sent the wrong one or perhaps if this was your error you can tell me which of these Hotchkiss publications you want. I hope all this isn't too confusing and look forward to your reply. I am sorry you didn't get what you want and thank you for not giving us bad feedback at ebay. Cheers, Rob (he did order the one we sent him)
*********************************
(Dear Rob and Abby), I'm interested in buy a copy of your Tranter Cartridge Firearms- Black, Guerin, Michaudbook, but have a couple of questions:


1/ How is the book bound?


2/ from what I understand, there is a 1st edition (2007) and a 2nd edition (2011). Which copy do you have for sale?


Many thanks, Colin (ebay)

Dear Colin, The quick answer is, I don't know. Joel Black sent us the manuscript to reprint so I would guess it is the latest version although ours is copyrighted 2007. If that is important, I could ask Joel, perhaps 2011 was a second printing, not an updated second edition. We offer it bound with a soft cover and an embossed fabric spine. Ours are nice copies, as described in the advert, but probably not as nice as the originals. If you are looking for a "coffee table" quality book you would be best served by searching for an original. Cheers, Rob for cornellpubs
*********************************
Hi Abby, I LOVE my "new" old catalog!! I'd like to order some more but have a question: If I wanted to, would it be possible to bind multiple catalogs into one binder? I'm not totally sure if I want to do that yet, but would like to know my options. It would essentially create a "book" of catalogs. The obvious downside would be if a missing year ever became available, insertion would be impossible. So alternatively, is there a special media binder that holds multiple individual catalogs with compression (squeezing) to form a book? It would act like a three ring notebook, but without the 3 holes in the media. Thoughts? Thanks! Jim

Hi Jim, I'd go to Staples and talk with them, they offer compression binders that might do the trick for you. Cheers, Abby
*********************************

Hi there l just brought four Weatherby catalogs and the shipping cost (to Australia) is nearly more than the catalogs. There's no where I could fine to work out the postage cost if I new now much it was l wouldn't of brought them. Brent, Australia

Hi Brent, I agree with you, postage to down under is ridiculously high, but that is the fault of the postal people, not us. Abby said she will charge you only actual postage if the program is too high (an ounce either way can tip the scales) or she can refund your payment in full if you prefer. Sorry for the problem. Cheers, Rob
************************************************

Cheers,
Rob and Abby
The End.