During this recent holiday season, I heard a radio interview with a man telling a story he learned from an elder in his family. He was told that babies are born with their hands curled up in a fist because inside their fists they hold special gifts. As the baby grows up becoming a child, teen, and adult their hands open and move in the world offering and using their gifts in support of the world.
This story touches me and turns my attention to this moment, as I see and feel my finger-tips tapping, flowing, pausing, tapping again on my keyboard. What a gift these hands have given me to create words to retell a story flowing from my heart and mind all the way to you.
I remember the way my fingers and palm folded around my mother's hand this morning, as we rolled her through her nursing home to see holiday decorations and sing a few carols. I sense a slight heavy-handedness remembering all the vegetables I chopped, mixed, and roasted; then shoveled into my mouth at various holiday feasts. And now, my hands tingle through to my arms, chest, heart and lungs as I remember grabbing, hugging, holding on, and letting go of beloved ones in both celebration and mourning throughout this past year.
As 2019 comes to a rest, what gifts have your hands offered and received?

As you feel into them what awakens in your body, heart, mind?

As you turn your interest toward a new year,

what new gifts still linger in your

sweet baby-growing-up person fists?

In what ways will your hands offer them to our world during this new year and decade ahead?

From MBR we wish you a blessed New Year, may your life and hands be filled with an abundance of health, sweet ease, great fun, sustained endurance for old and new challenges, and all the resources you and your beloveds need. We hope you will celebrate this new year and new decade with us, by coming over for classes, workshops, and private sessions. As you share your gifts of being with us, we in turn are here to support all the ways your hands and entire body-being bring your gifts to our world.
Happy 2020!
Mary Abrams &
All at Moving Body Resources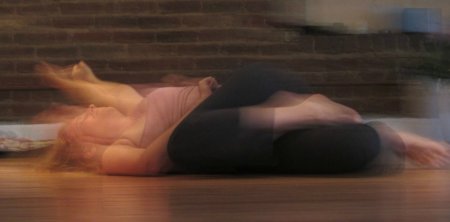 MOVING BODY INNOVATIONS
Taught by Mary Abrams
Fees: $30/single class
$130 / 5 class series
See info below...
mary@movingbodyresources.com or 212-206-7542
MOVING BODY HEALING
Monday, Jan 20
6:00-8:00 pm
$30 single class
ALL ABOUT ATTENTION
Fridays Jan 24, Feb 21
Upcoming Events &
MBR Community Classes:
MOVING BODY SALON
January 25
, 7:00 pm
Moving Body Salons create a space for artists to share their work live, in real time, with real people to create living resources for us all.
SEE DETAILS BELOW!
Taught by Sherah Sydney
Classes offered daily: Monday to Sunday from 7am to 8pm

Hatha, Vinyasa Flow, Yoga for Beginners, Power Yoga, Yoga & Dance, Prenatal & Restorative
All are welcomed - Book in advance or up to 2 hours prior to.
Call to inquire/book: (212) 518-4576. Ellie/Maria
Taught by Mary Abrams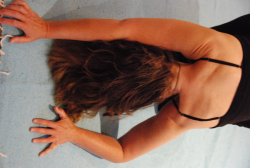 These classes are an amazing opportunity to awaken your senses, experience your body as movement, interrupt your habitual ways of thinking and feeling, and to develop new clarity, awareness, strength, and liveliness in your entire being. We will explore with breath and sound play, sensing, feeling, micro-movement, expressive movement, and deep stillness.
Beginners are welcome anytime.
Mary teaches all Tuesdays & Thursdays except as noted below.
Drop-ins welcome to ALL classes.
Fees for 2019:
$30/single class
$130/ 5 class series
Pre-registration via email or phone 24 hours in advance is appreciated but not necessary.
TO REGISTER via email or phone contact:
mary@movingbodyresources.com
or 212-206-7542
Taught by Mary Abrams
Fridays January 24, Feb 21
9:30 am-1pm
$55/ session
With Mary in a group setting, experience in-depth one-to-one attention. Discover through fluid movement, contact, and listening, how you can facilitate deep connections within yourself as you satisfy deep needs for attention.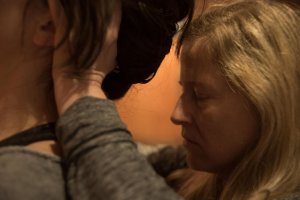 Sessions include self-exploration with Continuum-inspired breath and movement play, and a one-to-one session with Mary witnessed by the group.
Each one-to-one interaction is followed with a short dialogue, to bring more articulate awareness to the process and the elements involved in how we explore giving and receiving fluid generous attention within ourselves.
Limited to 5 people per session.
Pre-registration is required.
TO REGISTER via email or phone contact:
mary@movingbodyresources.com or 212-206-7542
Taught by Mary Abrams

Monday, Jan 20
6:00 - 8:00 pm
This class explores the questions, "What is healing? Who is the healer? Who is healing? Can healing occur if nothing needs fixing? Can healing occur if no one has special powers? Or if everyone has special powers?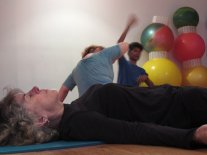 During these sessions all participants will be invited to explore themselves moving, sounding, breathing, and being in the space as healers, as being healed, and in endless creative roles appearing and disappearing for no rational reason. Participants will be invited to bring their special, sacred, and mundane objects to heal with, along with fabrics, singing bowls, shakers, candles, water, and all other items in our healing space. Together we will discover the mysteries and meanings of healing.
This class is inspired by Mary's lifelong creative explorations in the mystery of being and ongoing Somatic Movement practice.
$30/single class
$130/ 5 class series
TO REGISTER via email or phone contact:
mary@movingbodyresources.com or 212-206-7542
& WORKSHOPS:

Awakening Gut-Body Presence,

Exploring Support for Trusting Our Guts

Moving Body Resources
12-6 pm $200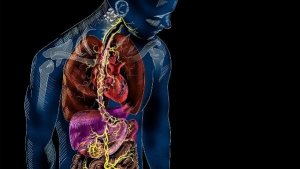 Our gut-intestines-belly along with other soft organ tissues comprise what is known as the Enteric Nervous System. This nervous system operates independently from our Central Nervous System and has also been called the brain of the gut.
When the Earth was one big ocean, the first living creatures were single cells, then multi-cells. A new animal shape occurred when a more complex cellular structure involuted—the outside became an inside chamber—creating a tube, vessel body. This vessel body was (and still is) a gut body! The gut body creature is the earliest expression of a nervous system on Earth, and this same evolutionary intelligence is alive in our human bodies expressed as our guts and organs.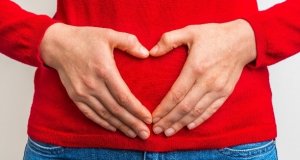 In this workshop participants will be invited to explore this ancient intelligence moving within their bodies. Through breath/sound, micro and macro movements, we will explore ways to awaken sensation and movement awareness flowing through our gut tube. With open attention we will listen to silent-non-words meaning that arises from the soft, fluid, strong, resilient support of our guts. We will explore the ways we experience our Gut-brain as coordinated and/or uncoordinated with our Brain-brain; and feel how as we "get gutsy" and "trust our guts" support for new movement patterns and new meanings can arise throughout our whole experience.
TO REGISTER via email or phone contact:
mary@movingbodyresources.com or 212-206-7542
MOVING BODY SALON

Saturday, January 25

7pm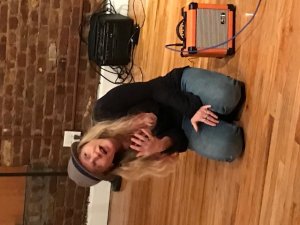 J
oin us for the first Salon of 2020! This marks our 3rd year of salons and we are delighted to host a variety of new and famously familiar artists!
Moving Body Salons are an opportunity for
performers and audience to come together in real time for moving, sharing, drinking, noshing, and pure enjoyment.
January 25th Performers include:

Sarah French, Play performance
Norman Salant, Singer/songwriter
Melanie Athena, Singer/songwriter
Suggested Donation--
$10 -$20
Bring snacks, a beverage....
for

more new year abundance!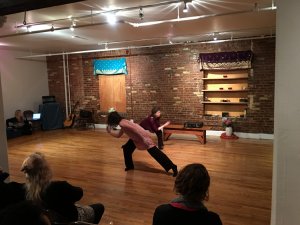 Performances, conversation, schmoozing...
Preview of 2020 Workshops
with Mary Abrams:

Intro to Wellsprings of Continuum: Communicating through the fluid matrix to enhance your practice
Taught by Robert Litman & Mary Abrams
June 5-7
Moving Body Resources
12-6 pm $375
Feeling Moving:

Deepening Intimacy with Self & Other

Moving Body Resources
12-6 pm $200

Moving Body Salons continue in 2020!
Periodic performance events, dance, poetry, music, visual art, and more.
Sign up for our monthly newsletter and check our website for dates & times.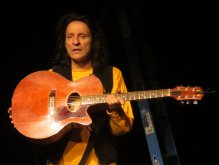 Workshops/Conferences in Other Cities/Countries
MA Dance & Somatic Wellbeing:
Connections to the living Body
Presence,
Connection & Support
March 11-15,
Preston, England, UK
https://www.uclan.ac.uk/courses/ma_dance_and_somatic_wellbeing.php
Continuum Training, A Moving Inquiry,
Module 1 : Principles & Values
April 30-May 4,
Somatic Academy of Berlin
Berlin, Germany
https://www.somatische-akademie.de/en/home
Bali Sacred Journey
May 6-11, 2020
Bali, Indonesia
https://movingbodyresources.com/upcoming-events-classes/sacred-journey-bali-indonesia/

MBR has wonderful spaces for teaching
and healing arts of all kinds.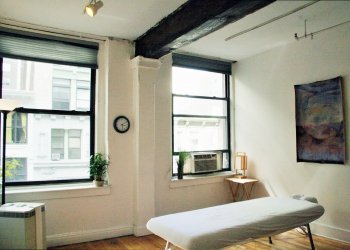 MBR has 3 office spaces and 2 group spaces available by the hour and the day. Any space can be rented for one time, one hour, a few hours, a full day, an entire weekend, or for ongoing classes.
Our 3 offices are ideal for a variety of private practice sessions. Our 2 group studios -- 400 sq. ft. Small Studio and 1300 sq. ft. Large Studio -- are great for classes, workshops, and other group events.
The more you rent, the better your deal!

Office rates begin at $37 / hour for 2020.
Movement Studio rates range from $57 to $145 / hour.
Email:

services@movingbodyresources.com


or
call Greg at (212) 206-7542
If you are new to MBR, please make an appointment to see the spaces.
Photo by Barbara Schaefer
112 West 27th Street. Suite 402.
New York, NY 10001.
(Between 6th and 7th Ave)
Phone: (212) 206-7542
services@movingbodyresources.com