Hi ,

This is what I know about psychology, creativity, me, and what's happening now... I'm grieving. Mindfulness has neutralized the effects a bit but a funk sometimes whisks away my equanimity. example.
I haven't lost someone close, and if you have, I'm very sorry.
I'm grieving the loss of freedom, of time spent with others, and of life as it was. These are losses that, in the grand scheme of what's going on, may seem insignificant but they still count, and they affect my creativity and productivity. And maybe yours too. Creativity is often suspended during loss. It's different for everyone but it's also non-linear and inconsistent. Some people mobilize. I sometimes just look at the highly productive people and say, "Look what WE'RE doing!" to avoid saying, "Look what I'm NOT doing."
I'm a little scared: I'm human and fear is normal right now... and most of the time. When it causes restlessness, I run around the block, sometimes in my slippers and make cookies. Occasionally I check the internet for updates too frequently until I realize I can do with just one check-in a day.

I'm resilient and strong: Although this is different, I've gotten through a lot of shit in my life and through it I got to know myself as an amusing companion, a lost soul finding her way, and ultimately, a trooper with stories to tell and art to cathart (< I also make up new words).

I've been pretty good company to myself... most of the time. I can be wickedly hard on myself but that never led to anything but stress-related health problems and too many cookies. Pressure to perform and high expectations lower my immunity. I need immunity right now. (You've gone through a lot too - think of how many times you've triumphed).


During times like these we can have a surge of energy or adrenaline that results in grand gestures, works of art, quilts and collages, generosity, writing, baking, and even inventions. We can draw on our strength to help others in a Crusade to Make a Difference (CtMaD). We offer free things, make things for others, and have good intentions. Sometimes that lasts for indefinitely, other times -- maybe 15 minutes. More often, we may not use our time the way we want. We have high expectations and if we are perfectionists, nothing we do will ever be enough.
KMCC coach, writer, and artist, Heidi Tran, wrote this in the weekly credit report as to her accomplishments for our Underground Highway group today:
Forgave myself for not being motivated right now to make the most of every minute (as far as being "productive") while at the same time
re-acknowledging that every minute of life is precious.
We also seek refuge in food, bed, the same clothes we wore yesterday, and comfortable distractions. If you're like me, your attention span may have been compromised before this happened by the irresistible allure of social media and bingeable entertainment. If the nervousness of not knowing, the stress of climbing percentages, and the reality of the situation has completely stolen your focus, you're not alone. In the midst of loss and grieving, in between those surging moments of nobility or even in lieu of them, it's hard to concentrate. That's what comes with loss and grieving and fear of the unknown. And it can be different every day. Be kind.


Here's what I know works for me.:
Mindfulness (intention,awareness and compassion)

and Kaizen (REALLY tiny steps).

1.Watching with Curiosity and Compassion without Pressure

"How interesting that yesterday I painted a picture, ate really healthy, started a new online program, and today I'm under my covers, binge watching You on Netflix and eating a dozen cookies... You is kinda creepy, not anything I would normally watch but it's a complete diversion and novel seeing people eating in restaurants. I used to do that.

2.EXTREMELY Tiny Steps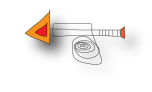 When I do attempt to do something creative, I break it down to a 30 second intention. Or I simply ask questions: What's a tiny step I could take on painting something? What would be fun to draw? What's one sentence I might start writing based on a thought I have? I don't even need answers, I just ask the questions - the creative subconscious loves it when I do that.
How do I get anything done with intentions that small? The tiny intention makes focusing possible because it's so small, and once focused even a little bit, momentum may intervene where previously it would have been intercepted by a distraction. This is also practicing gentleness at a time when I need to be gentle. I have a bunch of little successes because the steps are ridiculously small. Success feels good so I return for more.
3. Self-Kindness or Not Self-Kindness:

I watch how I'm treating myself and have the intention to lighten up but it doesn't always work. This is a difficult time. Sometimes self-loathing flares up when I compare myself to my friend who sends pictures of "the quilt I just made," or I say weird things and then regret it. With mindfulness, I just invite the tyrant-me in for tea and muffins, loving her because she needs love too. I imagine what I would say to a good friend and say that to myself, because sometimes I'm gentler with others than myself (most times).
Meditation, comedy, tiny minutes of art, some reading, and dancing in my living room to Jazz music help a lot. I'm an introvert so I'm not calling a lot of people on the phone, but my extroverted friends call me, and I'm glad to connect. I text love, funny things, and goofiness to good friends.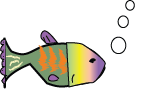 I invited the Modern Day Muse, Bea Silly in to make a silly video about how my thoughts are inbreeding from too much time alone.
There's more, but if you're like me, you're getting all sorts of advice from all those people ignited by their Crusade to Make a Difference (CtMaD) so I'll trust you're getting what you need. If you're overwhelmed by all the offerings out there, take a break. Pick maybe one of them.
It's okay not to do everything. It's okay to do nothing. Trust that you WILL, when the time is right.

Pet your cat, your dog, or your cashmere sweater. Look at the flowers. Listen to music. Take advantage of this time to get to know yourself as the amusing, fascinating companion you are.