Thanks again for reading our newsletter. Each week WILL have some level of updates. If you haven't in the past followed our "On This Day in Blues" (in the
column to the right) you will find it updated each week as well as the quote of the day. It's a great place to experience some of the greats of the blues world.
This week our newsletter features an article about a current limited time promotion sponsored by the Unsigned Only Music Competition.
The Hop To It competition is available to all song genres. Please check out the article below for full information.
You will also find the information related to staying in contact with your favorite local artists being updated each week as information is submitted. I will also be rotating the submitted information to help highlight different artists each week.
We hope this will help you stay positive
as you work through this time of
staying
at home due to the
challenges
Artists and fans are encouraged to submit information on ways to connect and support your favorite artists and venues.
Please continue to
reach
out through social media to the bands
and musicians whose shows you may
end up missing in order to encourage them as we all face this reality of
required social distancing. Let them know you care, let them know how their music brightens your world, and if you are
in a position to do so, support them through online means
.
Feel I am missing an event? Just
click
the link below to email Sandy.
And always remember, this is YOUR newsletter! Please send
feedback or suggestions our way. You can reach me by email at the address below. We appreciate our readers and want
to see
your ideas included!
Enter NOW!

Unsigned Only Music Competition

UO LAUNCHES SPECIAL PROMOTION - ENTER NOW FOR ONLY $20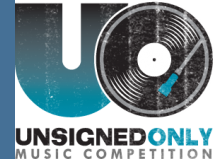 Unsigned Only Music Competition is now taking entries for a special promotion called HOP TO IT!, running April 8-15, 2020. This promotion is for ALL genres of music, so enter your songs today and take advantage of the cost savings! The entry fee is the lowest entry fee in our competition's eight-year history and is only $20 per song or category. Why are we doing this?
Because...we know how difficult it is being stuck at home: no shows, lost work, less collaboration. So, we're responding to our entrants' request to lower our entry fee. One overall winner from the HOP TO IT! special promotion will be awarded a Mojave Audio MA-200 large-diaphragm condenser microphone plus all entries will be entered into the overall competition and be eligible for all Unsigned Only prizes.
So, don't miss this opportunity, and enter your songs now to take advantage of this discounted entry fee. You are welcome to enter as many songs as you like, or you can enter songs already entered into the competition into additional categories. Click here to enter.
"Soul of a Woman" Nominated

Please Vote!

The following is excerpted from the press release
New York, NY April 9, 2020
—
Arkansas' Blues Therapy Group," Brick Fields
from
Northwest Arkansas
joins Lucinda Williams, Steven Van Zandt, Jesse Malin, Jonatha Brooke, STORRY, Sawyer Fredericks, Sofía Rei & JC Maillard, Jake La Botz, Wouter Kellerman, Guy Scheiman, The Dollyrots and Sekou Andrews as a Nominee in The 18th annual Independent Music Awards (IMAs), the influential program for independent artists and releases from around the globe.
Recognized for
their song "Soul Of A Woman"
in the
Blues
category,
Brick Fields
is among the 400 artists nominated in The 18th IMAs by fans and industry, in more than 100 Album, Song, EP, Music Producer, Music Video and Design categories.
View all 18th IMA Nominees here.
The song "Soul Of A Woman" written by Rachel Fields was recorded live by Chris Parker at Morano's during a Wednesday night Brick Fields Blues Therapy session, They STILL NEED YOUR VOTE! "We have entered songs into the IMA's before over the past 12 years but this is the first time we've been nominated. That is all because of our faithful listeners here in the region who took time to go online and vote! I'm very hopeful and excited about the possibilities that will come from this opportunity! Arkansas people as well as all of our listeners are the best, like family and I know with all of my heart that if it is at all possible, they will send in their votes in this last round to cheer us on!"
The Wicked Cool label (USA) leads this year's nominations with recognition across 19 music and video categories, while its label head, Steven Van Zandt earned a Producer nomination for the album Richard and The Young Lions: Volume 2.
Other notable mentions include multiple honors for France-based metal label Season of Mist with 13 nominations. Canadian artist STORRY earned a total of 4 nominations for her debut record, Ch III: The Come Up which she wrote, funded and produced herself.

The winning projects will be selected by influential judging panels including: Tom Waits & Kathleen Brennan, Robert Smith, Ziggy Marley, KT Tunstall, Dee Snider, Drowning Pool, Roberta Flack, Jaci Velasquez, Coolio, Joshua Bell, Beth Gibbons, Joe Satriani and nearly 100 more creatives, top recording artists and industry influencers determining this year's winners.



Vox Pop voting for the fan-favorite Song and Video projects
Support Options

For Local Artists

Please check this section of the newsletter weekly for ideas of how to support local musicians and venues. Information may be submitted by all readers, though if reporting for your favorite musician or venue, please confirm the accuracy of the information you are providing.
All submissions will remain posted with new entries being added to the top of the list each week and will run until the music calendar relaunches.
******
Weekly Jazz Livestream
I hope you are finding a sweet spot in this crazy time! Wishing you well.
Yesterday, we announced that we are starting our weekly Live Stream Performance. Information is below. Please pass it along. Let me know if you have any other questions!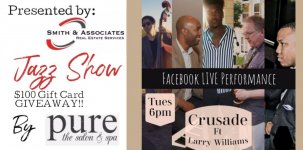 When: Every Tuesday 6pm
Who: Crusade Quartet featuring Larry Williams
What: Family Friendly Jazz and Soul Music Performance featuring the Larry Williams and the

Crusade Quartet. Gather the family and friends around the TV, Phone, and enjoy all your favorite jazz and soul standards. Sponsored by Smith & Associates Real Estate

.

$100 Gift Card GIVEWAY by

PURE the Salon & Spa, Bentonville,

AR

To enter, donate to the musicians virtual tip jar during show.



Where: YouTube LIVE Stream.
Link will be available at:
Buddy Shute and the Motivators
Buddy Shute and the Motivators have
released a new video. Check out the link below to enjoy their music!
Additionally, the band has a new CD
coming
out withing the next few weeks, noting
, "We're all very excited!" Below you will find
links to the band's website and Facebook page. Brenda shared, "All of our gigs are cancelled
for now, and we had some great ones
in the works, as well as a CD release
party in the planning stages" and she says
the band is looking at ways to reach their beloved audience and faithful fans. She promises to, "keep you posted."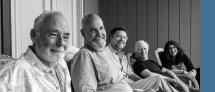 *******
Brick Fields
NEW:

Get Your Blues Therapy Online!
Pro Sound Consulting has begun hosting Brick fields Blues Therapy live streams last Wednesday. Check out the link below to get connected.

We would appreciate any support
All of our shows are postponed or cancelled during the month of March and some already into April.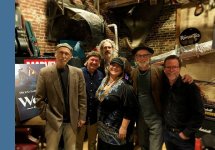 We will be doing online concerts soon.
We also have two stores on our website one for music merchandise and another for Blues Therapy handmade items such as essential oil blends, Jewelry, tie dyes, bath salts, body butters and more.
Thank you for your support.
I pray that each of you and your families are all doing okay through this.
Brick Fields
Booking Call: The Brick House 479-846-4668
******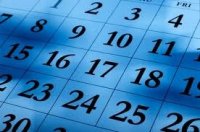 SUSPENDED

Please enjoy the following listings comprised of bands, venues, and/or organizations that support Ozark Blues Society. Always check with individual venues for event details and schedule changes.
Please Check Back


Today's show features music performed by The Two Charlies and Nat King Cole

"I may be helping to bring harmony between people through music."
Nat King Cole
Blues Education Supporters
Thanks to the following for their support of blues education.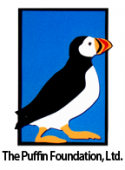 Check Out these regular local radio programs

"The Generic Blues Show" hosted by Paul Kelso airs every Friday night at 9pm on KUAF 91.3FM
Rockin' Hog Radio presents "Sunday Morning Blues" from 8am to 10am every Sunday
LINK
Get Involved with the Ozark Blues Society

Annual membership levels begin at $15 and give you so much in return, including meeting new friends while enjoying the best blues artists in the area.
By being a member of The Ozark Blues Society of Northwest Arkansas, you are helping to support the Arts and to preserve the Original American Art Form known as The Blues.
Membership Benefits Include:

Weekly E-newsletter
Opportunities to win tickets to events
VIP seating at events (when available)
Discounts on OBS merchandise
Social networking – meeting other people who also love the blues
Opportunities to volunteer on OBS committees and at events
Ability to attend board meetings and vote on upcoming organizational issues and elections
Visit our Website to renew or join! Ozarkbluessociety.org