This week we once again encourage our readers to celebrate the recent first place award won by the Brick Fields Band for their song, "Soul of a Woman." What an amazing group and amazing win for one of their awesome originals. Read on below for news of their recent honor.
Also, t
oday's newsletter has information for a classic harmonica event being held virtually this weekend. Perhaps it hasn't been something you were able to travel to in the past, making this new virtual option something you can support through your attendance. Check out the article below for more information.
This week we have added news of an artist support program initiated by Joe Bonamossa. Please check out his organization and share with others.
Finally, please continue to read on below for updates from some of our local musician's activities. Buddy Shute and the Motivators have finished the recording process
for their new CD. Watch for more information about a CD release as the mastering gets wrapped up.

Also remember these musicians are strengthened at this time by your love. Let them know you care, let them know how their music brightens your world, and if you are in a position to do so, support them through online means.
Finally, please continue to
communicate with us any and all information you might have on how we can all best stay connected to YOUR favorite artists!
Feel
free to share the best of regional, national, and even international musicians you might be following. Please consider sharing your connections with our readers. If we can come away from this
shutdown with new blues connections, how great is that!
Have something to share? Just
click
the link below to email Sandy.
And always remember, this is YOUR newsletter! Please send
feedback or suggestions our way. You can reach me by email at the address below. We appreciate our readers and want
to see
your ideas included!
Emergency Relief

for Blues Musicians


Joe Bonamassa and KTBA have launched an emergency relief program for musicians affected by the COVID-19 crisis.
Check out the link below for how to contribute....or apply for assistance.


About the Foundation:
Keeping the Blues Alive® Foundation is a 501(c)(3) non-profit organization founded by two-time GRAMMY nominated blues-rock artist Joe Bonamassa. We fuel the passion for music by funding projects and scholarships to allow students and teachers the resources and tools that further music education. Since its inception in 2011, KTBA has been able to fund music programs and initiatives affecting 70,000+ students in all 50 states. We accomplish this by making weekly donations to music projects in schools, as well as funding merit-based scholarships and extracurricular programs all over the country. Through donations totaling $600,000+ from fundraisers, sweepstakes, merchandise sales, and our biannual blues festival at sea, KTBA has been able to keep all too vital music education thriving. With the help of donors like you, we will continue to make dreams a reality for young musicians and promote emerging talent.
Brick Fields Band

Winner!

Independent Music Awards

THANK YOU!

Brick Fields song "Soul Of A Woman" HAS WON both the judges choice and fan choice for the Independent Music Awards Blues

Judges include: Tom Waits, Ziggy Marley, Roberta Flack, Robert Smith, Coolio, Joe Satriani, Dee Snider, John Petrucci, The Cartigans... list goes on!




"I've been saying it all along -'Soul of a Woman' is the most beautiful song ever!" ...Chris Parker





Thank you for all of your love and support!

Please remember to tune into Facebook every Wednesday and Sunday at 7PM for Brick Fields Live Streams.




Listen here:
https://youtu.be/OUG0f57Uzxk


Brick Fields

Booking Call: The Brick House 479-846-4668




As shared by the IMA release:

Brick Fields is among

The Year's Most Exceptional Artists & Releases Honored Online In the 18th annual Independent Music Awards

Brick Fields

joins Lucinda Williams, Jesse Malin, Jonatha Brooke, Heilung, Sofía Rei & JC Maillard, Kevin Hays & Chiara Izzi, Sawyer Fredericks, Jake La Botz, FLOW, John Fields, The Dollyrots, STORRY, Mary Fahl and Sekou Andrews as an 18th IMA Honoree

New York, New York

Tuesday, April 28, 2020

-- With the world in lockdown, The 18th annual Independent Music Awards (The IMAs) canceled this year's live ceremony, and instead today announced the year's best self-released and indie label projects online. Lucinda Williams, Jesse Malin, Jonatha Brooke, Heilung, Sofía Rei & JC Maillard, Kevin Hays & Chiara Izzi, Sawyer Fredericks, STORRY, Jake La Botz, John Fields, The Dollyrots, Mary Fahl, Sekou Andrews and

Brick Fields

are among the established and emerging artists from around the globe recognized by The 18th IMAs.

View all 18th IMA Winners here

.

The IMAs annual show and accompanying Indie Music Conference originally scheduled as 3-day June event in New York City, were cancelled as a result of the global pandemic. Instead, the winners in 104 Music, Video and Design categories were announced 2pm EST today on The Independent Music Awards website and other online platforms. Branded playlists on YouTube, Facebook and Spotify feature award-winning music, artist interviews and other video content from honorees and Judges created from their quarantine hide-aways around the world.

The winning projects were selected by influential judging panelists including: Tom Waits & Kathleen Brennan, Robert Smith, Ziggy Marley, KT Tunstall, Dee Snider, Drowning Pool, Roberta Flack, Jaci Velasquez, Coolio, Joshua Bell, Beth Gibbons, Joe Satriani and many more indie creatives, top recording artists and industry influencers

.

View all 18th IMA Judges here

.

Northwest Arkansas'

own

Brick Fields

received top honors in the

Blues Song category from both the judges and fan choice vote for their song "Soul Of A Woman".




The

Wicked Cool

label (USA) led this year's nominations, announced on April 8, and continued its IMA sweep, winning top honors in 6 categories including Producer recognition for Lucinda Williams and Ted Overby in the Roots category for Jesse Malin's new album, Sunset Kids. Williams also appears on "Room 13," a track from the album that won the Vox Pop fan vote in the Americana Song category. Other notable mentions in this year's program include multiple wins for the Metal label Season of Mist (France) and the Latin label RMM Productions (Spain). Among this year's rising stars is the Canadian artist STORRY, who won in the Debut Album and R&B Soul Album for her release Ch III: The Come Up which she wrote, funded and produced herself.

"The world needs to hear from independent artists now more than ever. We didn't want to keep it waiting", said The Independent Music Awards Executive Director, Martin Folkman. "There's no telling how long it will be before we can all meet face to face again, so The IMAs reimagined this years' live award show as an ongoing, online showcase for extraordinary indie artists everywhere. So even if artists can't travel, they can take a virtual victory lap in front of worldwide audience, and be recognized for excellence" Folkman said.

Artistry. Diversity. Excellence.

Now in its 18th year, The Independent Music Awards, produced by Music Resource Group, honors the exceptional work by indie creatives from around the globe. The planet's most diverse music awards program honors artistry and daring rather than streams and social reach and celebrates everything that makes indie music authentic and unique.

This year's winning projects were culled from thousands of Album, EP, Song, Producer, Music Video and Visual Design submissions from 73 countries on 6 continents; Nominees were announced earlier this year.

Over the course of its history, the program has recognized an eclectic roster of established and emerging talent including: Killer Mike, Melissa Auf der Maur, Valerie June, Macy Gray, Jackson Browne, Pete Seeger, Flying Lotus, Lacuna Coil, Passenger, fun., JD McPherson, Team Me, Radio Radio, ...And You Shall Know Us by the Trail of Dead, Meghan Trainor, Lionel Loueke, Girl in a Coma, Apples in stereo, Masta Ace, Le Bouef Brothers, Pokey LaFarge, Julianna Hatfield, RuPaul and many, many more indie innovators from around the world.



Hill Country Harmonica

2020 Gathering Goes Online

OBS received the following information about the 2020 annual Hill Country Harmonica Educational Event
My name is Annette Hollowell and I have the pleasure of hosting Hill Country Harmonica (HCH), one of the biggest blues harmonica instructional gatherings in the U.S. This year we are celebrating 10 years of HCH which, since its inception, has been hosted at Foxfire Ranch, my family farm in Waterford, Mississippi. HCH is committed to showcasing African-American musicians and authentic cultural expression unique to the Deep South.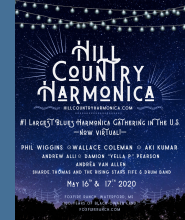 This year we are honored to partner with Phil Wiggins - an outstanding musician, teacher and storyteller - as we envision the next decade of Hill Country Harmonica.
On May 16 -17, 2020 you can expect two days of lovingly curated harmonica instruction, and a deep grounding in blues history and storytelling from Phil Wiggins, Wallace Coleman, Aki Kumar, Andrew Alli, Damion "Yella P" Pearson, Andrea Van Allen, Sharde Thomas, and the Rising Star Fife & Drum Band. We are also excited to welcome local historian Rhondalyn Peairs who will help ground these stories in a more authentic and expanded picture of Mississippi, and the bits of Africa that remain strong in the Hill Country.

The cost for the clinic is a sliding scale of $50-$80 for the entire 2 days of instruction. However, if the cost is a barrier to participation, we are willing to deeply discount or grant free registrations (just let me know).
Musician Resource

"All Things Blues"

The following was received from
Karen Gottheimer, founder of
Blues fans are begging for a central place to learn what's happening in the world of blues each day, so we've created the CSTB "All Things Blues" Calendar, to list all shows, events, podcasts and radio broadcasts happening everywhere.
We are up and running, and we've made it easier than ever for you to add events:
When you create an event on your own facebook page, just add CSTB "All Things Blues" Calendar as a co-host.
https://www.facebook.com/AllThingsBluesCalendarCSTB
Co-host requests will be accepted on a daily basis, except for Tuesdays. This will add you to the actual events section in the calendar.
Each full-time blues artist is limited to 2 individual shows or events per week. For shows with multiple artists, there is no limit. Shows must be a minimum of 30 minutes in length to qualify as events.
Additionally, 1 promotion post per event will be allowed in the posting section of the calendar. Promotions can be either a more detailed event announcement or a promotional video. In order to post, a submitter must be given permission to add content to the page. For organizational purposes, agents, publicists, record labels,blues societies, radio stations or managers will be the authorized posters, where possible.
Events can also be created directly on the calendar itself, if you have posting permissions.
--
Love and Blues,
Karen Gottheimer, Founder
Can't Stop The Blues
cell: 707-799-7989

---
Support Options

For Local Artists

Please check this section of the newsletter weekly for ideas of how to support local musicians and venues. Information may be submitted by all readers, though if reporting for your favorite musician or venue, please confirm the accuracy of the information you are providing.
All submissions will remain posted with new entries being added to the top of the list each week and will run until the music calendar relaunches.
******
Brick Fields
Get Your Blues Therapy Online!
Pro Sound Consulting has begun hosting Brick fields Blues Therapy live streams at 7pm every Sunday and Wednesday. Check out the link below to get connected.

We would appreciate any support
All of our shows are postponed or cancelled during the month of March and some already into April.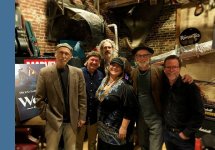 We will be doing online concerts soon.
We also have two stores on our website one for music merchandise and another for Blues Therapy handmade items such as essential oil blends, Jewelry, tie dyes, bath salts, body butters and more.
Thank you for your support.
I pray that each of you and your families are all doing okay through this.
Brick Fields
Booking Call: The Brick House 479-846-4668
******
Buddy Shute and the Motivators
Buddy Shute and the Motivators have
released a new video. Check out the link below to enjoy their music!
Additionally, Buddy reports they
have completed the recording process
for their new C D. Next, Chris Moore at East Hall Studio will do the mastering, then
its off
to the presses. The band promises
to come
up with a creative idea for the
release party. The working title for the new CD
is " Bar-B-Que ". Sounds like FUN!
links to the band's website and Facebook
page. Brenda shared, "All of our gigs are cancelled
for now, and we had some great ones
in the works, as well as a CD release
party in the planning stages" and she says
the band is looking at ways to reach their beloved audience and faithful fans. She promises to, "keep you posted."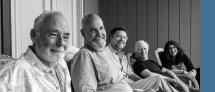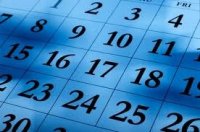 SUSPENDED

Please enjoy the following listings comprised of bands, venues, and/or organizations that support Ozark Blues Society. Always check with individual venues for event details and schedule changes.
Please Check Back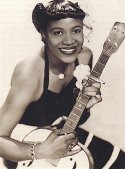 Today's show features music performed by Bessie Smith, Wee Bea Booze, and Jimmy Reed

"If you just stop and think, baby, honey, love is a funny thing. Whatever you put in, that's what you expect to gain."
Jimmy Reed

Blues Education Supporters
Thanks to the following for their support of blues education.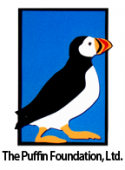 Check Out these regular local radio programs

"The Generic Blues Show" hosted by Paul Kelso airs every Friday night at 9pm on KUAF 91.3FM
Rockin' Hog Radio presents "Sunday Morning Blues" from 8am to 10am every Sunday
LINK
Get Involved with the Ozark Blues Society

Annual membership levels begin at $15 and give you so much in return, including meeting new friends while enjoying the best blues artists in the area.
By being a member of The Ozark Blues Society of Northwest Arkansas, you are helping to support the Arts and to preserve the Original American Art Form known as The Blues.
Membership Benefits Include:

Weekly E-newsletter
Opportunities to win tickets to events
VIP seating at events (when available)
Discounts on OBS merchandise
Social networking – meeting other people who also love the blues
Opportunities to volunteer on OBS committees and at events
Ability to attend board meetings and vote on upcoming organizational issues and elections
Visit our Website to renew or join! Ozarkbluessociety.org