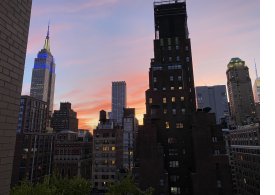 As I write this, we can feel the world spinning faster and faster, metaphorically speaking.
Protests gather throughout our cities, sparked by rage over one man's needless death but really representing outrage over longstanding abuses of power and privilege, and fueled by the simmering tensions of this spring of uncertainties, fears, and heartbreaks in shutdown.
While we might see it as spinning out of control, there are other ways to see this whirling world wind. One perspective is to see it spinning faster into expansion and evolution. New ideas, connections, creations emerge from the turmoil. After all, this turmoil is birthed from intense desire, which always foments new growth. And while there are groans and pains, those who have experienced, or witnessed labor know that what feels like the end is really the beginning of so much that is new.
And what are some hopeful signs that the world's fevered spinning is not just death-throes, but signals of a a new beginning, a new life? It all depends what you look at ... Here's some of what I see:
LAPD Police Chief calming the crowds and joining their ranks in a two-hour peaceful protest. Flint, Michigan police officers laying down their weapons to join the lines of protestors. Police officers down on their knee in the streets, in solidarity and protest against racism and police brutality.
Citizens empowered to expose acts of privilege abuse: a bird-watcher filming a white woman's attempt
to weaponize racial profiling; bystanders filming an arrest that in past years would be only the word of the powerful against the powerless; protestors bearing witness and refusing to be or to abandon the under-represented, the voiceless, the faceless.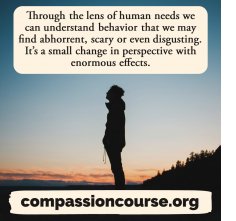 Protests, some aggressive, many peaceful, across not just the US, but the world. Some sabotaged to inflame aggression, but even many of those saboteurs caught and exposed on video.
Each of us, where we stand and live, examining our perspectives and asking, "Am I part of the problem? How am I part of the solution? How do I want to show up?"
We're in a world-awakening moment, as though the whole world were forced to their mat ~ forced to hold that excruciating hip-opener or that challenging arm balance, finding out "who do I want to be?" "how do I want to be?"
I love my fellow teacher Dana Slamp's motto "This is what we've been practicing for." It was true at the start of the pandemic, it's even more true now. It's true wherever our "challenging poses" show up, whether on our doorsteps, our streets, or our mats ... it's what we practiced for.

Each crisis we face starkly defines all the more clearly for us what we want and value. And the beauty of that? When we are much clearer on what we value, our passion, desire and conviction will fuel us to create solutions.
Here's to our tapas ~ fire, fervor ~ for expansion and creation ~ together!
NVC Compassion Course: June 2020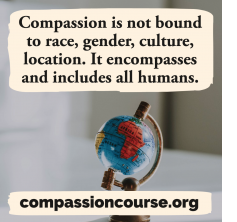 Contribution and Participation are universal needs, essential for our human thriving. Social scientists agree that we humans are hardwired for connection, and indeed for contribution.
Some notable authors and teachers of this have included Viktor Frankel, Marshall Rosenberg, and Brené Brown, among my favorite authors.
That is a large part of what makes us so antsy and so restless when we are forced to stay apart from each other, from participating. And it's the need for contribution that makes us frustrated when we feel helpless to affect change, when we watch the suffering of others.
Both fall in the categories of Meaning, and of Connection, in the extensive list of Needs and Values that forms a basic tool in the NonViolent Communication, aka Compassionate Communication, language and way of life, and view of life, that the late Marshall Rosenberg wrote so powerfully about, and educated and mediated so powerfully about, all his adult life.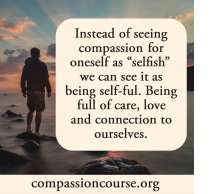 In New York, we are fortunate that Thom Bond, a lifelong protege of Marshall Rosenberg's, has expanded the education of NVC through workshops, trainings, and practice groups, locally and now worldwide. One really accessible yearly online course begins mid-June, and runs all year, with a weekly email lesson including links to all previous weeks' lessons, and exercises and examples for daily life use and practice.
The Compassion Course is in its 9th going on 10th year, and is global. The cost is $72 for the entire year (or more and less, options per your finance picture, are offered on the application). I've found it so supportive of a more wonderful relationship to myself, my personal relationships, and work relationships, that I've taken in 5 years, and now will do my 6th! And I'm also signed up as a small group discussion & study group leader for check-in sessions through the year, to support the weekly emailed learning we receive.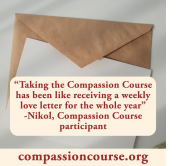 I'd be delighted and honored and gratified if you took a look, and augmented your relationships to self and others, and the world, by joining in this way, for June 2020-21! And even more tickled and delighted if you sign up to join my online discussion group!
Details on the small groups are TBA, but you can email me your interest, so I can extend you the invitations!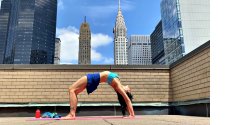 Feeling enriched in the transcendence of space and time we have within online teaching, I already know that my teaching will shift permanently even when studios re-open, just as I know that in both subtle and profound ways, all of our ways of living and thinking and being will ~ and must ~ shift when we re-emerge into full-on social contact.
I relish reaching through space and time with online classes and recordings of the same, and I will likely retain one weekly Slow Flow Meditation and one Yoga Nidra online when we resume studio classes.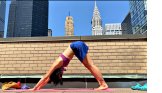 Meanwhile, please drop in twice weekly for each (or for a recording of live) when you can! All are donation-based as able, suggested $5-$15; and all are 50% shared with my favorite charity per week.
Classes: https://maryaranas.com/online-classes
Monday 12:30-1:30 Yoga Nidra Nap Meditation
Tuesday 10:30AM-12 Slow Flow Meditation
Friday 2:30-4PM Slow Flow Meditation *June 5th 3:30-5PM
Saturday 8:30-9:30 Yoga Nidra Dream Meditation
I value your email privacy and do not share email lists.
Please feel free at any time to Reply, Forward, Subscribe, or Unsubscribe.
Until next month,
Om Namah Shivaya ~
I welcome Shiva's purging fire to purify and shine forth my true essence!
OMMMMMary
What are some grace notes that sing to you as you wake, as you sleep, as you breathe? For me: Madison Square Park. Bryant Park. Central Park. Riverside Park. Queensbridge Park.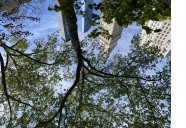 Breath. Do you feel yourself breathing? Covid patients have breathing difficulties. Can we breathe for them, with them? For a world better prepared for the next health crisis? United. Yoga=union. Air. Prana. We got this.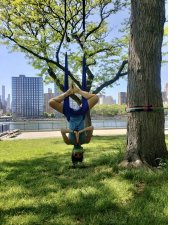 Nature. The Earth is experiencing a respite from pollution these weeks. Might we give thanks that we're letting her breathe? Beauty. Joy. Inspiration. Connection.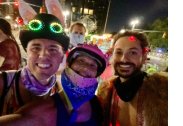 Connection. With Choice. Yes, it feels like the world is too much with us, to quote Wordsworth.
But we can turn off notifications. More to the point, we can turn it on when we need; connection to family, friends, colleagues, news, spiritual support. And off, for connection to the Self, sacred time with Source.
Strategies for thriving, not surviving, lockdown include these awareness and self-care tools for your essential human needs: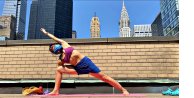 Self-Connection ~ My personal practice doubled in depth with extra time and space for daily yoga and meditation. Find yours, whether on the mat, in your music, art, writing, gardening, kitchen, or other (share please)!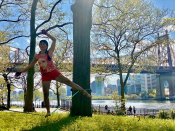 Learning/Growth ~ Whether learning a new language online, taking trainings, webinars, hearing audiobooks ~ I am learning ASL online for free ~ these fall in the Meaning category of essential human needs for thriving.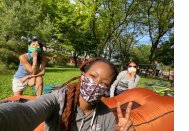 Connection ~ Friend Zoom meets and live social-distanced meets challenge our creativity and adventure, and reward us with fun. I've also now become a Scrabble Go fiend, in just 48 hours! Watch out, you may get a 2AM Invite from me!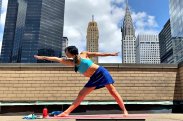 I am grateful for my weekly Zoom classes meeting my needs for Participation, Connection, Challenge, Growth, Expansion,
Learning, Adventure.
And Contribution:

Below are the charities my Zoom students and I have proudly contributed to during the pandemic:
Crossroads Community Services
God's Love We Deliver (photo)
Doctors Without Borders
Citymeals on Wheels
Bowery Mission
Food Bank for NYC
NYC Rescue Mission
Children International
Emergency Community Fund
The Mercy Corps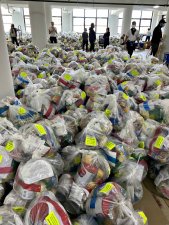 Merci!
Gracias!
Xie Xie!
Salamat!
Namaste!