Moving Forward -Three Gifts You Have

Dear Friends,
It is quite the time on the planet.
As Mercury is moving forward our communications can move too.
This newsletter went out Friday and was in the shift of Mercury turning direct and missed by many so I am resending this today. It might be worth a reread.
May it support your journey.
One addition is a set of questions.
What would you like to learn or experience that I can offer on Zoom?
I will also begin live talks what questions do you have for me to cover?
What classes would you like me to offer as I set up new programs for fall ahead?
Those interested in classes offered here, if these are not dates that work for you would you be ready in the fall? Best nights?
Setting up a Reiki Master program to begin in the Fall, please let me know of your interest.
Email Me 973-647-2500

Everything is changing and rearranging itself. Truth and Illusion are one more than not. Who do we believe? It is time to learn to know and trust ourselves and live from there.

Opinions and desires take us off track. Fear interferes. How can we begin to discern what is real? Below are some things to copy and paste for yourself to ponder on and use to assist your life.

The three gifts that came up this morning were; free will, choice, and responsibility. Work with these and see how taking in these simple truths and holding them in awareness each day will awaken more freedom and fun.

The gift of responsibility is the ability to respond. When we blame, judge or take a stand from ego and fear we lose track of responding, we react and that is ego. Responding comes from a deeper place without fear.

Choice is knowing we can always change things with how and what we choose to know, think, do, and believe. If it is not correct for us we can choose differently in an instant.

Free will. Our life is our journey, our play, and our drama. How we use free will is to choose and be responsible, or waste it by giving our energy, focus and power away.

Illusion. Ben Franklin said; "Believe nothing you hear and half of what you see." This was in the 1700's. Life is always an illusion, especially now. It is up to us to discern and choose how we will respond and be.

How can we be at peace when the world is going crazy? That my friends is the spiritual journey. We begin by releasing our ego wounds that keep us stuck. We also begin to remember we are already healed and whole and allow the process of enlightenment to awaken us to that greater truth.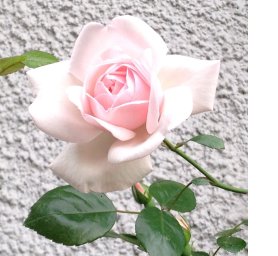 I have been working on a new book about walking the walk of the spiritual life journey with some deep experience and wisdom and how to live it now.

Keep going. Take care of you in these times. Make good choices even if no one in your circle agrees. This is your life and choice each moment. Make them good ones that serve in love and grace.

Enjoy the hour interview below full of great stuff to support your journey. An article on anxiety is below that is a response to questions asked in the interview.

July classes have been moved into August and September. July feels like a time for inner world for all. Because of this I am offering a special priced set of sessions to encourage and assist your journey.See details below.

Now is the time for focus on love. Unconditional love for you and all of us. Love is the healer. Take away your anger and fear and allow love to heal.

Blessings and always in Love,
Janet StraightArrow
Be The Medicine, Live the Power of You!

More classes and programs in development.
Enjoy these classes below. Life changing and affirming for all.
New website to be up by the end of the month.

Enjoy Your Own Journey. Janet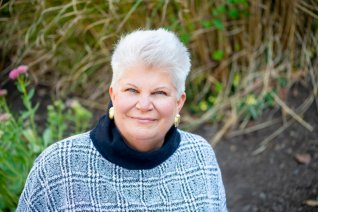 Enjoy this lively spontaneous hour interview full of information to support your spiritual healing journey immediately. Learn more about Be The Medicine and my unusual journey and how it began and how it can help you now.
The Spiritual Healing Journey on YouTube
Anxiety as a Spiritual Awakening Journey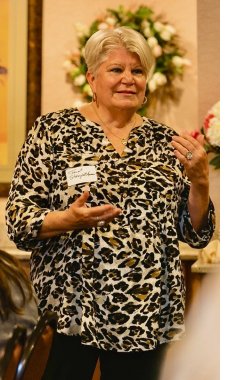 Anxiety is a common malady for us in these times more than ever. Everything is in flux. There is no real grounding in the outside world that gives us comfort. Finding peace inside is key.

First, we address the physiological reasons and take care of physical and imbalances in food and us, we then can look at the true nature of anxiety.

Anxiety is often a symptom of the ego and the soul looking for balance and peace inside and out. As we learn to work together as one we find our body and being calms down.
Learning to listen and respond to our Soul-High Self, is the spiritual journey. Some call it the God within. Our Soul is our core Self-the one who knows the truth of us and consistently guides us to live our best life.

Anxiety occurs when we are off track, and our soul is getting our attention. It is okay to not be okay, this is our inner wisdom telling us we need to pay attention. Learning to drop into us is essential. How we are living by ego and expectations, beliefs, and patterns that keep us off track and suffering instead of following our truth within causes anxiety.

Discovering our truth and learning to listen to the still small voice inside and follow it is everything. There is limitless wisdom and knowledge within each one of us that we discover as we uncover and release the illusions and lies that keep us separate from us.

Our High Self can guide us to where we are off on all levels, physical, mental, emotional, and spiritual and assist us in healing and becoming whole and at peace.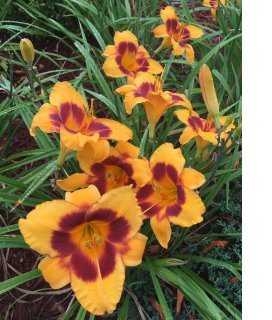 For each person, it is unique in what we need to accomplish to release anxiety and fear. A pill covers it up and can increase nervousness and the causes of anxiety. Our body, mind, and emotions are telling us to wake up and search for the imbalances and untruths that we are living.

Recently I was interviewed on a YouTube Channel- Sacred Letters, and the host had initially come to me for anxiety and through our work together not only did she find peace, she also found her soul purpose and opened to her gifts and deep healing. She thought coming to me as a Shaman might be unusual. I said that many people come with anxiety as their primary challenge to be healed.

My focus is to assist people to heal all areas of their life, and anxiety is what makes us uncomfortable enough to seek assistance. Each one of us is living against us in myriad ways that we do not understand when we are going through it. Living outside of our truth causes anxiety, fear, and dis-ease and disease. We have been trained away from our true selves and see much of what we do and think as usual in society.

My gifts are to see and help you see where you are out of alignment and balance with many aspects of your whole self and help you transform your life fully and find the power, truth, love, and peace within and live it in the world. Healing and reclaiming our true balance and self is the next phase of our work together.

All classes and sessions focus on you developing self-knowledge, empowerment, and to trust and live you. As we become more fully who we are, we automatically assist and interact well with others too.

Our work together is a powerful spiritual journey of awakening and living our true self, and we have fun and sometimes cry as we clear and then awaken what has caused dis-ease in us.

Under our greatest challenges are our greatest gifts and it is always an adventure to discover more of the amazing being we are and live it now.

Having walked this walk for fifty-two years and studied with many masters as I developed this neutral loving way to assist people, we move into deep understanding, and experience the truth that sets us free. Make an appointment and create peace in your life today.

If you are interested in a class and the dates do not work reach out and tell me of your interest and availability. We have added or changed dates with requests.



See sessions specials for July.
Janet StraightArrow

Be The Medicine, Live the Power of You! 973-647-2500

3 Zoom Healing or Coaching
Sessions $330.00

Begin a deep inner journey to you!

July Special Session Details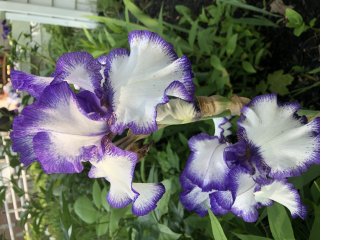 ZOOM SESSION SPECIAL FOR JULY. We are all moving through deep times of change and to respond to this I am offering a July 2020 Special. Three online sessions $330. For spiritual, health, life coaching, and intuitive energy healing work.
A big discount for services.
July is a challenging month, a great time to discover peace, healing, and new beginnings. Make an appointment or arrange a short consult to see if we are a match to work together janet@Bethemedicine.com or call 973
-647-2500

Send a check for $330.00 to Janet StraightArrow 48 Frederick Place, Morristown, NJ 07960. Credit card, please add $13. Credit Card Payment $343
Pay by 7/31/20 and complete 3 sessions by 12/31/20.

Check out the website for more information on sessions and testimonials. www.bethemedicine.com
Enjoy working with Janet on Zoom.
Shaman, Healer, Teacher, Spiritual Coach, Reiki Master, Astrologist, Yogi, Sage, Janet StraightArrow offers you direct ways to heal body, mind, spirit, and find truth and peace in your life, relationships, and life purpose.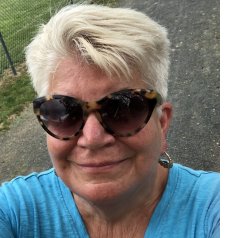 "Janet is a great teacher-healer-guide, who has helped me immensely. She guides you in her StraightArrow way to open up and get to the heart of what is putting you at dis-ease. No matter how many classes I have taken with Janet, there is always more to learn and take deeper. She has a wealth of knowledge that is so expansive and insightful. Working with Janet StraightArrow is opening up to spirituality on all levels. She walks the walk and teaches you by example daily in every way to live a life from a loving and kind space. If you want more love and peace in your life then you need to live from that space. You are what you choose to see from your perspective. I am ever so grateful for the experience that we have shared together, with you as my loving friend, teacher, and guide on this wondrous journey."
Enjoy Quiet Mind Release Anxiety & Fear 8/12
The Goal is freedom, peace, and clarity. This is a practice, teachings, and tools, that help people release anxiety, fear, memories, and more, in the moment and long term. Simple and easy for all to do we find peace, joy, fun, and love. This is also available in private sessions. Life-changing. Janet StraightArrow Be The Medicine Wednesday, August 12, Zoom, 6:30-9:30 PM or in private sessions.
Be ready for a new way to live your life in peace.

Enjoy this foundational practice to live in awareness, personal power, and peace. Become present and open to life, spirit, and all from a quiet mind and open heart. This is an easy way to move into meditation.

Experience teachings, practices, and profound wisdom that will give you immediate relief and discover your ability to choose what thoughts and emotions to give power to and how to release the ones that sabotage and hurt us.

Janet has assisted thousands of people to overcome anxiety, fear, stress, and disease, and to know who they are, what they want, and how to accomplish these in their life. We learn to use this practice to move into a beautiful quiet meditation together in class and after.

This is a good introduction and beginning. This practice goes deeper and becomes more natural with everyday use, and you continue to discover who you are beneath the minds' emotional roar.

The early bird discount is $125.00 by 7/29. $150.00 after. Credit Card link fill in the amount. Checks to Janet StraightArrow 48 Frederick Place, Morristown, NJ 07960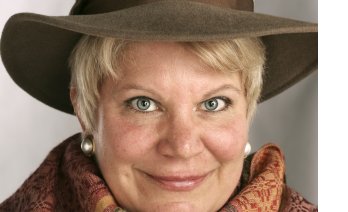 Shaman, Healer, and Sage, Janet StraightArrow's work Be the Medicine, goes directly to the source and offers profound teachings from the study of mind, body, spirit, emotions, and soul from traditions around the world all focused on living our empowered wholeness.
Questions or to schedule a private session for specific learning and healing 973-647-2500 Email Janet

Reiki 1 & 2 Self+Distance Healing 8/4-9/8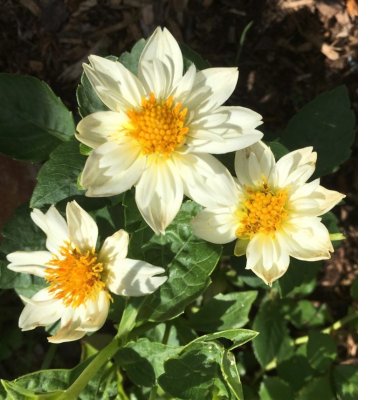 This is a program to meet the special needs of this year. Blending the attunements and teachings for self-healing and healing others to assist you to build your immunity, stay well, energized, and learn to send healing energy to someone in the next room or across the world. daily practices for healing self and others.

Six Tuesday nights on Zoom. For people new to Reiki and energy healing and a review for others. Everyone receives deep personal healing.

This exciting course offers practical healing and energy work teachings from my fifty-two years of study and practice. In addition to traditional and advanced Reiki attunements, meditations, and practice, with each student receiving a full healing session.

Learn to Heal you and others with this Ancient practice that is now used in medical systems as well. Janet has been teaching Reiki since 1996 and brings incredible experience, energy, and information to all who attend this class.

Reiki empowers your own healing abilities. Reiki is used to speed up healing, relieve pain and stress, aids sleep, improve circulation, aid digestion, increase energy and stamina, balance the body, clear negativity, and heighten psychic abilities, aids connection to your higher power and much more! Healing can occur on all levels- physical, emotional, mental, and spiritual.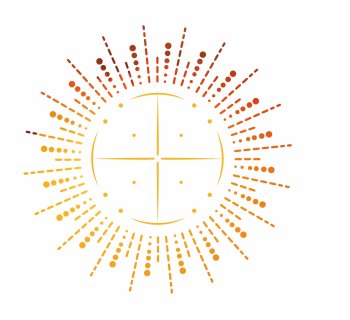 You receive sets of attunements to the Reiki 1 Universal energy which awakens healing in you and the ability to channel to others. We learn beginning levels of scanning and working with chakras and many levels of us and healing. We experience meditations and connections to healing guides. We learn hand positions, intuitive healing, and more, along with the Reiki creed.

You leave feeling relaxed, refreshed, and energized.
Perfect class for Yoga teachers, psychologists, parents, caregivers, to help self and help others…everyone.

Reiki 2 attunements and Distance Healing perceiving is a very exciting and useful skill to develop to assist people to heal themselves, their homes, land, businesses, and more at a distance.

Learn Reiki Symbols and how to perceive, see, hear, feel, and know-how to practice, heal, and receive clear messages to support healing and clearing energy.

Learn Remote and bodywork healing methods with Reiki symbols, and advanced scanning, reading, medical intuition, and healing. We gain a deeper awareness of healing tools and ways to make healing changes in all areas of our life and with others. Learn through experience throughout the class.

Days are spread out to allow students to learn through direct experience the distance practice with one another to complete and embody the teachings. This is a comprehensive course that awakens healing abilities in-person and remotely.

Receive a recording of this class and a Reiki 1 & 2 book and certificates.
$425.for both classes together prepaid by 7/31/2020, $450 after. Zoom Link sent. Price discounted from double the pre-Covid price. www.PayPal.me/JanetStraightArrow or checks to Janet StraightArrow 48 Frederick Place, Morristown, NJ 07960

"My progressive work with Janet has given me life and health better than when I was younger. I no longer accept deterioration and pain and disease as a necessary part of aging. I have learned how to not only heal and reverse past problems but also prevent any new problems from becoming permanent." Judy Budinsky, Reiki Master Healer

Channeling and Automatic Writing 8/13-8/27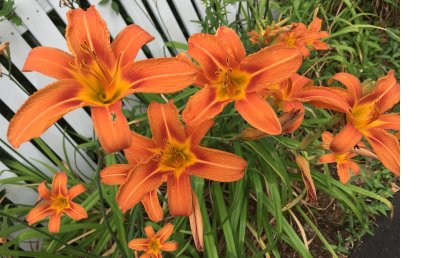 Connecting to our higher self and spiritual support teams we learn to receive more complete messages about our life, purpose, health, how to receive, trust, and more.

Janet creates a high energy container for you to receive abundantly on this day. Experience new ways to break through any illusions and blocks and allow deep true messages that move you forward in every way. Janet teaches you to work with deeper questions to receive complete answers.

Meditations, journeys, and automatic writing throughout the day. Bring light snacks and a small lunch as we want to allow the greatest amount of clarity in our experience. This will create a powerful practice and deeper connections to awaken in us.

Great for writers to help open up to greater flow with your blogs, books, other projects, and marketing too. Janet has studied with top writers, and masters in many traditions from Astrology to Zen. She lives what she teaches here and is excited to bring wisdom and powerful experiential ways to open up and manifest in your writing and all areas of your life. Join us. It is always an adventure.

Sign up today. Prepaid by 7/27/20 $225. After till full $250.
3 nights 6:30 PM to 9:00 PM
Credit cards www.PayPal.me/JanetStraightArrow
Checks to Janet StraightArrow, 48 Frederick Place, Morristown, NJ 07960

It will be a lot of information and energy and great new practices and ways to deepen your connections and receive messages and record them easily. Allow integration after the class for the best results. You will have a recording of the class to go deeper and enjoy the practices again and again.

"The channeling and automatic writing class with Janet StraightArrow is truly transformative. I felt myself open up tremendously as I immediately was able to channel beautiful messages from my heart. Throughout the class, I was able to break through barriers and limitations that were blocking me in my writing and in my life. Each participant that day was able to recognize more clearly what personally holds us back from not only putting pen to paper but also from experiencing more of our potential. Janet provided us with advice, techniques, and practices we can use every day to become more open and receive divine guidance along the way. Answers I have been seeking are now pouring out of me and I am able to write more freely than I ever have before, while feeling more connected and clear as well. I am very pleased and deeply thankful for the opportunity to have taken that class with Janet and recommend it to anyone who is interested in exercising their creativity and practical ways to access YOUR SOUL and TRUTH! Thank you again for not only offering this class to me but also thank you for teaching at all! You are changing lives and mine! Your energy is very calming and beautiful."

Reiki 2 Distance AdvancedHealing 8/18-9/11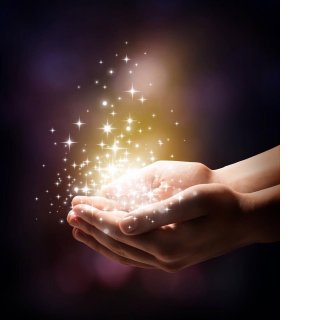 DEVELOP YOUR REMOTE HEALING SKILLS AND LEARN MEDICAL INTUITION
Now more than ever we can use more Advanced Reiki Healing skills to send healing to people at home or around the world. In this class, you will learn how to safely send healing and learn how to read energy and develop medical intuition skills.
Four-week class on Tuesday nights Reiki 2 Practitioners Class With added teachings & Symbols. A good refresher or update for current practitioners. I will teach a daytime class with enough interest-suggest days-times.
We move to the next level in living and using Reiki in our lives helping others and us. Increase our personal and professional healing energy and abilities.
Distance Healing and perceiving is a very amazing and useful skill to develop to assist people to heal themselves, their homes, land, businesses, and more at a distance. Learn to perceive, see, hear, feel, and know-how to practice, heal, and receive clear messages to support healing and clearing energy.
This advanced class accomplishes this with many methods, distance practice, and teachings that guide you. Janet is an expert at teaching you how to be confident and competent in healing anywhere and anytime. If you have taken Reiki 1, or have taken Reiki 2 before and would like an increase in energy, healing, learning, and peace, join us.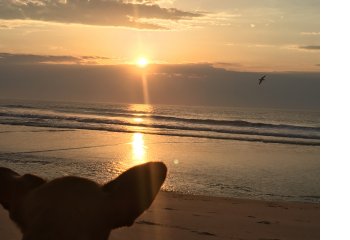 Learn Remote and bodywork healing methods with Reiki symbols, and advanced scanning, reading, medical intuition, and healing. We gain a deeper awareness of healing tools and ways to make healing changes in all areas of our life and with others. Learn through experience throughout the class.
Days are spread out to allow students to learn through direct experience the distance practice with one another to complete and embody the teachings. This is a comprehensive course that awakens healing abilities in-person and remotely.
$295 Prepaid by 8/08 $325. after, includes book and recording on Zoom. PreCOVID price was $395/$425. Credit Card Checks to Janet StraightArrow 48 Frederick Place, Morristown, NJ 07960 Tuesday nights, 8/18-9/8, 7-9:30 PM Zoom
Reiki 1 will be taught August 4 & 11 leading into this class. Both classes $425 by 7/29 or $450. after.
CLASS OUTLINE
Receive Reiki 2 initiations-attunements
Learn Reiki Symbols, and how to draw and use in sessions.
Learn how to scan and perform distance healing in six ways to send healing to others, groups, events, self, and more.
Learn to heal the past, present, and future.
Heal issues, bless people, deepen healing, focus on healing places.
Work with crystals, meditations, and guidance.
Use Reiki for mental and emotional healing and positive choices.
Homework in between classes to practice on other students at a distance.
You also practice using the symbols and teachings in your own life.
Ethics and how to work with clients and loved ones.
Soul Shamanism Ongoing Circle 7/27+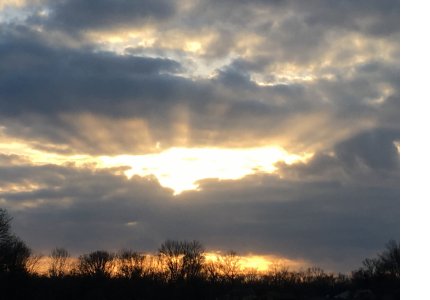 Please sign up by Friday before the class to insure the class is happening. July 13 is cancelled due to vacations. We begin July 27 and continue for 2 Monday nights a month.

Soul Shamanism is an ongoing practice of personal and spiritual and healing growth and learning. Students have asked for continued learning and experience which is exciting as I have so much to teach and guide you in this realm and how to use it in all areas of health, life, and spiritual growth and helping others too.

In July I will have two Monday nights on Zoom and continue beyond that with enough interest. Let me know even if you are away during this time that you would like to join an ongoing community.

"Our life makes sense when we discover the truth of our soul. Knowing who we are as the person we were born to be in this body and lifetime unfolds and is supported in many ways." Janet StraightArrow

Soul Shamanism is a signature work offering advanced levels of Shamanism that are centered on us having a direct experience with our soul and higher levels of spiritual wisdom and knowledge and healing. These life-changing classes open us to heavenly levels of reality. We have the experience and find unconditional love, universal truth, and our true self, inside of us. This practice allows continual growth, healing, and wisdom to guide us in our lives and live our truth and purpose as it inspires enlightenment. Once mastered this practice replaces almost all practices and tools to accomplish healing and personal and spiritual mastery.

In this Soul Shamanism practice, we are in a multidimensional space of us and have access to all levels of who we are, our path, purpose, healing, and being on all levels. We are centered above the fifth dimension. and work from this space. Our inner net to all is activated and we learn direct, clear ways to be who we are and so much more. As we master this we can help connect and move others easily too. Janet StraightArrow
Each night is $50.00 Pay by Credit card fill in amount
or checks to Janet StraightArrow 48 Frederick Place, Morristown, NJ 07960

Soul Shamanism is a very deep practice that requires continuous practice and learning. It is an incredible Universal space that goes beyond and traditional Shamanism or Spiritual connections. It is a joy to share this profound work and assist your growth and healing.

One Day Vision Quest August 8

Join us for a full day of high energy, Love, and transformative experiences. Are you ready for a deep connection to you, your life purpose, and your direction? Are you moving through a significant change this year? Come for a great day of ceremony, journeys, transformation, and rebirth, with Shaman Janet StraightArrow. No prior experience needed.
You will enjoy a gentle deep journey enjoying time in nature and experiencing Shamanic tools and practices to support reconnecting to all of nature and life. We will work in the Medicine Wheel and create a powerful sacred space for ourselves all day in new ways to take home with you to live in your home and new life that unfolds from here.
A Vision Quest is an opportunity to be in a sacred space alone in nature for some time to hear your heart speak and receive the fullness of who you are and open up to the next stage of your life path. It is a gift that is magical, deep, and transformative.
A Vision Quest is a rite of passage taken by various traditions taken as you are moving through a period of change, a more profound spiritual awakening, or any shift point, or loss in your life.
We release who we have been that does not serve us and are born anew into the truth of who we are as we receive clarity and messages in love and gratitude. It is a gentle, loving process, and Janet is an unconditionally loving support with healthy boundaries and wisdom.
Sign up and begin the journey. Located in Northern NJ, if it is necessary, we will take this on Zoom or do both together.
"Janet StraightArrow provides an unparalleled opportunity to bring you to the real you. It's a well-worn path for her; she knows every part of this amazing journey. Janet emanates love, respect, and, most of all, joy in this great adventure. If you are ready to walk the path back to you – there is no better guide, teacher, mentor, and friend than Janet StraightArrow." Christine Sokoloff, Therapist, Healer, Shamanic Practitioner
An in-person full day of experiences. $275.-- Prepaid by 8/1 or $310. after, if there is room available. A small group with safety measures and respect for all.
Use Credit card link, or send Checks to Janet StraightArrow 48 Frederick Place, Morristown, NJ 07960
Questions or more information Email or call 973-647-2500
Janet StraightArrow discovered her Shamanic calling in 1992, at the age of forty, as a single mom and top Realtor who had been studying spirituality and healing for twenty-five years before this discovery and living it. She began teaching immediately from memory and continuously awakening higher wisdom and sacred knowledge. She found she carried many lineages from around the world and pursued studies to bring Ancient wisdom together for our modern world today.
Janet's experience and studies include: Native American, Tibetan, Celtic, Toltec, African, Huichol, and Siberian Shamans, and Shamanic practitioners Michael Harner, Sandra Ingerman, and others at the foundation for Shamanic Studies, and renowned spiritual healing masters from Yoga, Sufism, Zen, Buddhism, Hinduism, Christianity, Judaism, and other traditions around the world and found the unity and unique perspectives and gifts that fill in the missing pieces to make us whole again.
Soul Shamanism 101 Ready Set Survey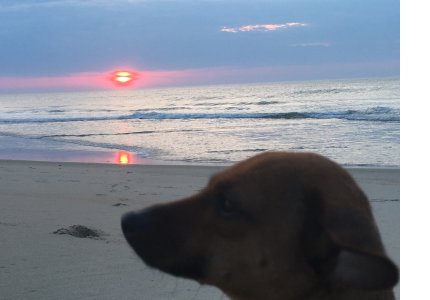 This six-week evening class will be held on Zoom. Our last Zoom class was amazing in its power, energy, and learning. Practice in the weeks in-between assisted all participants to glean the most from our time together and establish a new practice. Many have asked for this class I would like feedback as to the best nights to teach it and when to begin. Are you ready August, September, October? What nights work best for you?
Experience living Universal Laws in everyday life. Immediately relevant to your life and health. Profound healing on all levels. Direct connection and alignment with your soul and how to work with guides and Shamanic territories on the fifth dimension and higher levels.to enhance your life and live your purpose.
No matter who you are and how old you are this practice is the beginning of living an enlightened life on a higher level wherever you are on your journey..
Join Janet StraightArrow as she initiates you into direct experience of your-soul-self. This is a profound experience and practice that is life-changing. To know who you are as a soul and personality allows you to choose and live more fully and clearly each day.
You will explore your inner space that directly reflects your body and entire life. After this class, you will never feel alone again. You now have direct access to your inner wisdom and knowledge and learn how to deepen this every day.
This Universal, Spiritual Shamanic practice makes the mystical – practical, immediate, and real in everyday life and working with others. As you develop this practice you learn how to explore your life multi-dimensionally and help self and others directly.
A great class for healers, teachers, therapists, coaches. and All who are ready to Be and Live who they truly are. From this day forward you will feel empowered by the depth of your soul, self, and all of your personal connections and tools received from this experiential class.
Your life purpose awakens and readies you to move forward in all areas of your life in profound, simple, clear ways. Heal yourself deeply and directly from present concerns and past hurts. Find inner peace, tranquility, and knowing.,
Awaken Medical Intuition and other spiritual gifts and abilities.
Enjoy this profound addition to your spiritual healing tool bag that is a precious gift. Soul Shamanism takes all Spiritual and Shamanic Practice to new deeper and higher levels for Shamanic Practitioners, Healers, and everyone. This class is an important beginning to assist you to Be The Medicine.
$425. by the week before class begins. $450.00 After.
Credit cards use Pay Pal Direct Payment Link.
Checks to Janet StraightArrow, 48 Frederick Place, Morristown, NJ 07940
"Wow! Deep work. Meeting my inner self and learning lessons I need in my life now. As a massage therapist and a mother, it's easy to forget to take care of myself. Today I did that and more, and I can take the lessons and wisdom back into my life and work. Janet's humor, compassion, and straight talk facilitate the process. I plan to continue working with her as my life unfolds!"
"This weekend was a spirited one of Acceptance and surrender, both within myself and among those working with me. It provided both the space and the opportunity for healing and to learn new methods of healing on/in the dimension of our everyday reality and the dimensions beyond it. This weekend was filled with understanding, support, and encouragement. It was a wonderful beginning to a lifelong journey."
"This weekend workshop with Janet StraightArrow is a weekend with your soul. With humor, wisdom, honesty, and compassion she guides you back to your true self. It is an amazing experience that has to be felt! And I can tell you; you will never be the same. You will be changed on a deep level; you will open up to your gifts, your strengths, and the exciting journey of discovery. This was my first workshop with Janet and the power of it blew me away. Be prepared to laugh, because being with Janet is like being with a wise trusted friend. Be prepared to see things in a new way, her techniques are magically transforming and healing. I had a blast! PS. Janet teaches you in a way that you do not realize you are being taught – The information just channels into you in an amazing flow. It is awesome!"