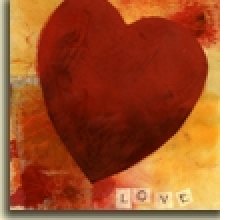 Dear Friends,

When I first found my calling as a Shaman in 1992, the Shaman I worked with told me that the USA was designed to be the spiritual leader of the world.

This is our time to stand up and speak and live truth. The opposite energy fights its fight to control us with fear, confusion, lies, war tactics, helplessness, and negativity. Negativity is against life and is not sustainable, unless we give it power and keep feeding it. Positive is for life, and supports us and is the greater power. Our job as humans is to support the true. We are the tipping point. It is up to me and you.

We have choices to make each day. Are we a part of the problem, or the solution? It is not about political parties, belief systems, conservative or liberal, it is about staying true to what is correct, sustainable, and supportive to all.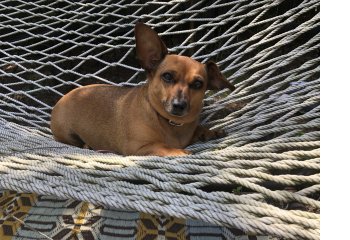 We are all empowered through our personal work to grow in remembering who we are as whole, holy, healthy, wise, beings. The key is in discovering the holes in our wholeness and healing, and become more wise, love, and spiritual, and take action in the world where we are.

Each one of us influences many people known and unknown. Our energy and being true to us in the world, is felt, seen, and either encourages love, oneness, and awakening, or not.

This has been my life mission since a child. I questioned what did not make sense. The innate gift to discern truth and lies was very confusing as a child. I saw how people spoke both ways, and did not know it. These are the patterns we grew up with.

I see our confusion with political leadership comes from our wounded childhood, parental figures, and our wounds played out, and generations of fear and apathy. The Astrology of now is shaking us up to heal on deep levels so we can transform our patterns and live a more peaceful life.

Spirituality is clear, focused, and true. Lies are confusing because they are not true.

What I saw as a child was the higher truth of heaven and earth as one and realized humans had to take responsibility, instead of hiding behind blame and judgment. Power is given to us, not others, unless we give it away.

Time to wake up humanity. We have now to make Heaven on Earth a reality.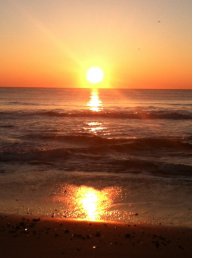 Unconditional truth is like unconditional love. It is very challenging for the human to drop prejudice, illusion, belief, fear, and loyalty to what we and others desire, to see the truth that sets us free.
A good focus for us today is to trust wisdom instead of lies. Wisdom like good and God and intelligence, requires we reject bullies, dictators, control freaks, war and fear mongers, greed, ego, disrespect, lack of compassion, and those who put down or make fun of others. These are not qualities we follow, they are the ones we reject, and do not give our power to.
It begins with us. Unconditional truth and trust has a high bar to reach. When we mix the truth with lies, inside and out, our lives are ruined and our future is never safe. Half and half does not make a whole, it means we are split down the middle. This is the world we live in now. This can change on a dime, as we choose to take responsibility. Seek real truth, do not settle for wanting to believe. Know and you will be free to move ahead and be.
Janet StraightArrow Facebook Page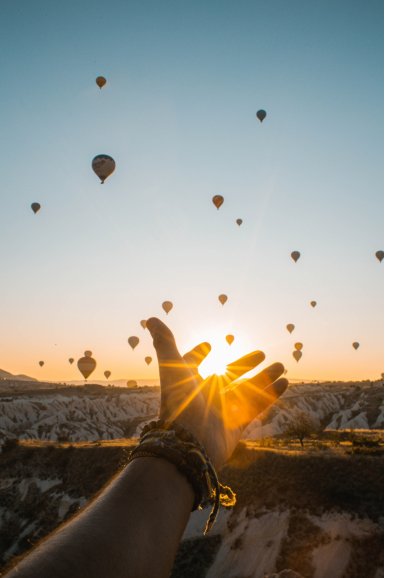 This is the focus of Be The Medicine. To live masterfully as a human and align with the highest truth and love which is our sacred divine nature. To live this in this body and time on the planet is our gift. We can achieve this with changing where our focus and attention is and more.

All of our sessions and classes meet you where you are, no matter how long you have been on your journey, I am here to take your further clearly and efficiently.

It is always up to you to choose to continue to practice and open up more as you continue to walk. I offer the tools and ways to accomplish this, and assist you to move forward in a clear, wise, logical, whole way.

Each person has amazing gifts to develop and offer the world through their personal work. It s exciting to midwife this and witness people open to the best of who they are and shine. Mastery leads, not half truths and lies. Discerning them in us, and realigning with our Soul-Self immediately causes us to rise.

It's All About You!
My gifts are many and mostly to Be The Medicine for you and help you Be The Medicine in your life and purpose too. I have lived many lifetimes to prepare for this time and so have you. People who come to work with me are ready for the next big step and learn refined tools, and teachings, and receive energy initiations, and find missing pieces, in order to move quickly.

I bring the mastery teachings into our Reiki Healers Training which moves you into high vibrations of love and healing and learn how to master it from the beginning.

Our Soul Shamanism Training is the most profound practice and offers you direct ways to experience and live your highest Self-Soul with surety and progressive advanced learning. All other classes assist you with direct ways to accomplish wholeness in your life working towards spiritual and self-mastery.

All of our adventures together are focused on you. I teach people, not just material, so you are sure to receive what you need.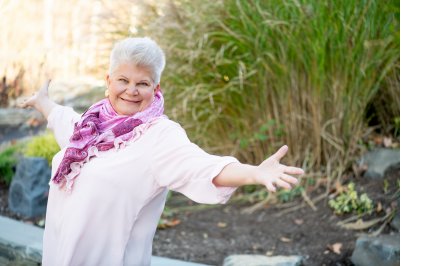 Join me in private sessions where we address what you are moving through, and help you elevate your perspective and healing to transform and live free. I have extended our July Special into August as this is a profound time to heal and awaken now.

Begin today with a set of sessions, or a class in August or September. Learn Channeling and Automatic Writing. Take the Monkey out of Your Mind. Reiki Master level classes begin in October. Zoom classes bring us together in powerful ways that we have experienced. Smaller classes help us connect and receive and share and learn.
Check out our YouTube Channel for meditations and much more to support your journey.

Bright Blessings and Love.
Janet StraightArrow
Be The Medicine, Live the Power of You
Call 973-647-2500 or
Email Me for more information or to make an appointment

3 sessions for $330 on Zoom

Checks to Janet StraightArrow, 48 Frederick Place, Morristown, NJ 07960 or $343 on Credit Card Link Fill in Amount
Paid by August 31. Sessions complete before 12/31/20

| | |
| --- | --- |
| I do not see myself as a potential victim. The key is to stay positive, and remain healthy, and continue to build immunity. I am wise and careful out in the world. Everything makes a difference. Joy, love, and health to all. | Truth is always the Light in the dark that leads our way. What is not truth will lead us astray. Focus, follow and live the truth that sets us free to be. Truth, Love, Light, Wisdom, Grace, Happiness, Health, Beauty, Goodness, Oneness for all. |
Soul Shamanism Ongoing Circle 7/27, 8/10+24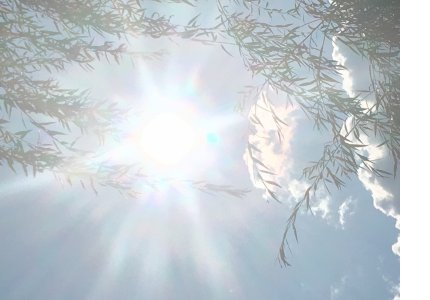 Soul Shamanism is an ongoing practice of personal and spiritual and healing growth and learning. Students have asked for continued learning and experience which is exciting as I have so much to teach and guide you in this realm and how to use it in all areas of health, life, and spiritual growth and helping others too.

In July Monday, 27 on Zoom, and continue beyond that 2x in August. Let me know even if you are away during this time that you would like to join an ongoing community. 7-9 PM Sign Up Early.

"Our life makes sense when we discover the truth of our soul. Knowing who we are as the person we were born to be in this body and lifetime unfolds and is supported in many ways." Janet StraightArrow

Soul Shamanism is a signature work offering advanced levels of Shamanism that are centered on us having a direct experience with our soul and higher levels of spiritual wisdom and knowledge and healing. These life-changing classes open us to heavenly levels of reality. We have the experience and find unconditional love, universal truth, and our true self, inside of us. This practice allows continual growth, healing, and wisdom to guide us in our lives and live our truth and purpose as it inspires enlightenment. Once mastered this practice replaces almost all practices and tools to accomplish healing and personal and spiritual mastery.

In this Soul Shamanism practice, we are in a multidimensional space of us and have access to all levels of who we are, our path, purpose, healing, and being on all levels. We are centered above the fifth dimension. and work from this space. Our inner net to all is activated and we learn direct, clear ways to be who we are and so much more. As we master this we can help connect and move others easily too. Janet StraightArrow
Each night is $50.00 Pay by Credit card www.PayPal.me/JanetStraightArrow fill in amount

Freedom with Wisdom and Knowledge
Shamanic One Day Intensive 8/8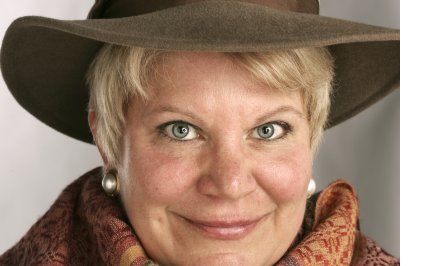 Students come to these intensives to breakthrough to new levels of inner wisdom and truth and to release anything in the way.

Are you ready for a deep connection to you, your life purpose, and your direction? Are you moving through a significant change this year? Come for a great weekend of ceremony, journeys, transformation, and rebirth, with Shaman Janet StraightArrow.

You will enjoy a gentle deep journey enjoying more time in nature and experiencing more Shamanic tools and practices to support reconnecting to all of nature and life. We will work in the Medicine Wheel and create a powerful sacred space for ourselves all weekend in new ways to take home with you to live in your home and new life that unfolds from here.

A Vision Quest is an opportunity to be in a sacred space to hear your heart speak and receive the fullness of who you are and open up to the next stage of your life path. It is a gift that is magical, deep, and transformative. You have a guide, Janet StraightArrow, who is close by when you are alone and yet you are far enough away to have privacy and a feeling of oneness with you.

A Vision Quest is a rite of passage taken by various traditions taken as you are moving through a period of change, a more profound spiritual awakening, or any shift point, or loss in your life.

It is a gentle, loving process, and Janet is an unconditionally loving support with healthy boundaries and wisdom.
Sign up and begin the journey.

"Janet StraightArrow provides an unparalleled opportunity to bring you to the real you. It's a well-worn path for her; she knows every part of this amazing journey. Janet emanates love, respect, and, most of all, joy in this great adventure. If you are ready to walk the path back to you – there is no better guide, teacher, mentor, and friend than Janet StraightArrow." Christine Sokoloff, Therapist, Healer, Shamanic Practitioner

The early bird discount is $275.00 by 8/4. $295.00 after. Credit Card link fill in the amount. Checks to Janet StraightArrow 48 Frederick Place, Morristown, NJ 07960


Questions or more information

973-647-2500

Janet StraightArrow discovered her Shamanic calling in 1992, at the age of forty, as a single mom and top Realtor who had been studying spirituality and healing for twenty-five years before this discovery and living it. She began teaching immediately from memory and continuously awakening higher wisdom and sacred knowledge. She found she carried many lineages from around the world and pursued studies to bring Ancient wisdom together for our modern world today. Janet' experience and studies include: Native American, Tibetan, Celtic, Toltec, African, Huichol, and Siberian Shamans, and Shamanic practitioners Michael Harner, Sandra Ingerman, and others at the foundation for Shamanic Studies, and renowned spiritual healing masters from Yoga, Sufism, Zen, Buddhism, Hinduism, Christianity, Judaism, and other traditions around the world and found the unity and unique perspectives and gifts that fill in the missing pieces to make us whole again.
Reiki2 Advanced &Distance Healing 8/18-9/8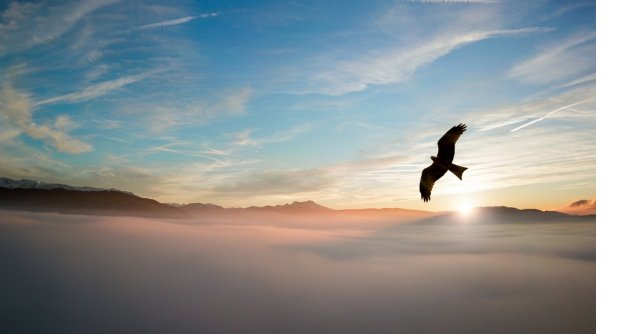 Now more than ever we can use more Advanced Reiki Healing skills to send healing to people at home or around the world. In this class, you will learn how to safely send healing and learn how to read energy and develop medical intuition skills.
Four-week class on Tuesday nights Reiki 2 Practitioners Class With added teachings & Symbols. A good refresher or update for current practitioners. I will teach a daytime class with enough interest-suggest days-times.
I am so thankful to have had the time to take this class with Janet. She held such a beautiful space for us during Reiki 1 and 2 on Zoom. I loved taking these classes together working at physical to distant levels. I had so much fun expanding my mind and energy, connecting with strangers and self. Exploring the world of energy with Janet is magical!
We move to the next level in living and using Reiki in our lives helping others and us. Increase our personal and professional healing energy and abilities.
Distance Healing and perceiving is a very amazing and useful skill to develop to assist people to heal themselves, their homes, land, businesses, and more at a distance. Learn to perceive, see, hear, feel, and know-how to practice, heal, and receive clear messages to support healing and clearing energy.
This advanced class accomplishes this with many methods, distance practice, and teachings that guide you.
Janet is an expert at teaching you how to be confident and competent in healing anywhere and anytime. If you have taken Reiki 1, or have taken Reiki 2 before and would like an increase in energy, healing, learning, and peace, join us.
Learn Remote and bodywork healing methods with Reiki symbols, and advanced scanning, reading, medical intuition, and healing. We gain a deeper awareness of healing tools and ways to make healing changes in all areas of our life and with others. Learn through experience throughout the class.
Days are spread out to allow students to learn through direct experience the distance practice with one another to complete and embody the teachings. This is a comprehensive course that awakens healing abilities in-person and remotely.
$295 Prepaid by 8/08 $325. after, includes book and recording on Zoom. PreCOVID price was $395/$425. Credit Card Checks to Janet StraightArrow 48 Frederick Place, Morristown, NJ 07960 Tuesday nights, 8/18-9/8, 7-9:30 PM Zoom
Reiki 1 will be taught August 4 & 11 leading into this class. Both classes $425 by 7/31 or $450. after. see website events for details
CLASS OUTLINE
Receive Reiki 2 initiations - attunements
Learn Reiki Symbols, and how to draw and use in sessions.
Learn

how

to scan and perform distance healing in six ways to send healing to others, groups, events, self, and more.
Learn to heal the past, present, and future.
Heal issues, bless people, deepen healing, focus on healing places.
Work with crystals, meditations, and guidance.
Use Reiki for mental and emotional healing and positive choices.
Homework in between classes to practice on other students at a distance.
You also practice using the symbols and teachings in your own life.
Ethics and how to work with clients and loved ones.
Take the Monkey out of Your Mind 8/12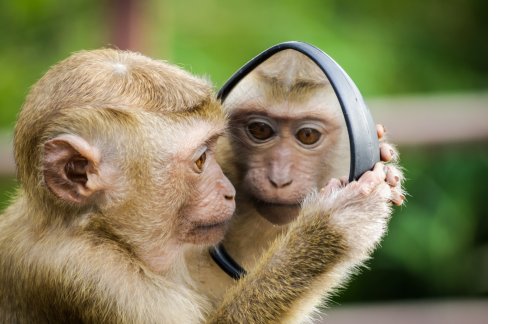 Until we have more control of our thoughts, we can be distracted from who we are and what we desire in our lives. Both Psychological and Spiritual teachings say that we lose up to 80% of our energy and awareness as a result of ongoing inner dialogue that does not support us.

Janet StraightArrow, Shaman, Healer, Sage, Teacher, Reiki Master, Astrologist, Yogi, and founder of Be The Medicine, has developed refined teachings and practices for us to live our true, best self, in all areas of our life. Researching and living this journey has been an adventure that she has shared all along the way with thousands of people. Janet teaches and offers sessions on Zoom.

Enjoy Quiet Mind Release Anxiety & Fear. Mindfulness to Meditation.The Goal is freedom, peace, and clarity. This is a practice, teachings, and tools, that help people release anxiety, fear, memories, and more, in the moment and long term. Simple and easy for all to do we find peace, joy, fun, and love. This is also available in private sessions. Life-changing.

Be ready for a new way to live your life in peace. Enjoy this foundational practice to live in awareness, personal power, and peace. Become present and open to life, spirit, and all from a quiet mind and open heart.
This is an easy way to move into meditation.

Experience teachings, practices, and profound wisdom that will give you immediate relief and discover your ability to choose what thoughts and emotions to give power to and how to release the ones that sabotage and hurt us.

Janet has assisted thousands of people to overcome anxiety, fear, stress, and disease, and to know who they are, what they want, and how to accomplish these in their life. We learn to use this practice to move into a beautiful quiet meditation together in class and after.

This practice goes deeper and becomes more natural with everyday use, and you continue to discover who you are beneath the minds' emotional roar.

The early bird discount is $125.00 by 8/8. $150.00 after. Credit Card link fill in the amount. Checks to Janet StraightArrow 48 Frederick Place, Morristown, NJ 07960
Janet StraightArrow's work Be the Medicine, goes directly to the source and offers profound teachings from the study of mind, body, spirit, emotions, and soul from traditions around the world all focused on living our empowered wholeness.
Questions or to schedule a private session for specific learning and healing. Be The Medicine Website 973-647-2500 Email Janet

Reiki1&2 HealSelf+Others+Distance 8/4-9/8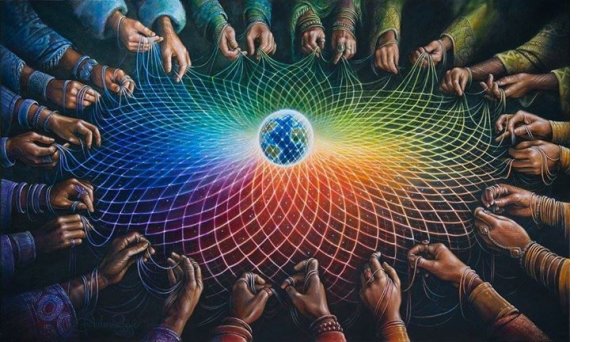 Professional Certificate Training. Move through self-healing into helping others and practice distance healing.

This is a program to meet the special needs of this year. Blending Reiki 1 & 2 on Zoom opens up many possibilities in learning and experiencing a complete training.

Build your immunity, stay well, energized, and learn to send healing energy to someone in the next room or across the world. Daily practices for healing self and others directly on the body and anywhere.

Six Tuesday nights on Zoom. For people new to Reiki and energy healing and a review for others. Everyone receives deep personal healing.

Learn to Heal you and others with this Ancient practice that is now used in medical systems as well. Janet has been teaching Reiki since 1996 and brings incredible experience, energy, and information to all who attend this class.

Reiki empowers your own healing abilities. Reiki is used to speed up healing, relieve pain and stress, aids sleep, improve circulation, aid digestion, increase energy and stamina, balance the body, clear negativity, and heighten psychic abilities, aids connection to your higher power and much more! Healing can occur on all levels- physical, emotional, mental, and spiritual.

You receive sets of attunements to the Reiki 1 Universal energy which awakens healing in you and the ability to channel to others. We learn beginning levels of scanning and working with chakras and many levels of us and healing. We experience meditations and connections to healing guides. We learn hand positions, intuitive healing, and more, along with the Reiki creed.

You leave feeling relaxed, refreshed, and energized.
Perfect class for Yoga teachers, psychologists, parents, caregivers, to help self and help others…everyone.

Details for Reiki 2 in description above. Receive a recording of this class and a Reiki 1 & 2 book and Reiki 1 & 2 Certificates. 7-9:30 PM

$425.for both classes together prepaid by 7/31/2020, $450 after. Zoom Link sent. Price discounted from the pre-Covid price. www.PayPal.me/JanetStraightArrow or checks to Janet StraightArrow 48 Frederick Place, Morristown, NJ 07960

"My progressive work with Janet has given me life and health better than when I was younger. I no longer accept deterioration and pain and disease as a necessary part of aging. I have learned how to not only heal and reverse past problems but also prevent any new problems from becoming permanent." Judy B, Reiki Master Healer

Soul Shamanism 201 9/17-10/22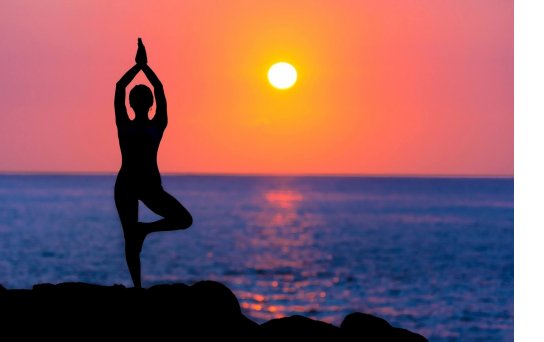 Deepening the Journey.
Now that you have been introduced and are practicing life with these advanced teachings and working with the territory of your inner space with the Lake and Twin there is so much more to learn and experience.

In this class, you will join more fully with your timeless self and know more clearly about your life and soul purpose. We explore new dimensions of us in higher realms and find our true nature as divine with solutions always available. Health, happiness, truth, beauty, light, love, and peace are always inside.

Janet brings forth more teachings and territories as you move more strongly into communion with you. Learning to move through any blocks into wholeness, health, happiness, truth, beauty, and light allows your entire life to transform into its perfect alignment.

Learn to know and heal you in ways that are simple and profound. Exploring deeper regions of the Lake and Twin and ways to develop a daily practice unfolds. Working with each other helps us learn to access more understanding for ourselves and others.

StraightArrow teaches you how to awaken your gifts and increase your perception in all areas of your lake and life. Establish more understanding and experience in the Spirit Lake and with the Spirit Twin offering you a unity of self that is a strong foundation to move clearly in the world.

$425. Prepaid by 10/1. $450. After
Checks to Janet StraightArrow 48 Frederick Place, Morristown, NJ 07960
Credit Card link www.PayPal.me/JanetStraightArrow

Soul Shamanism 101 9/14-10/19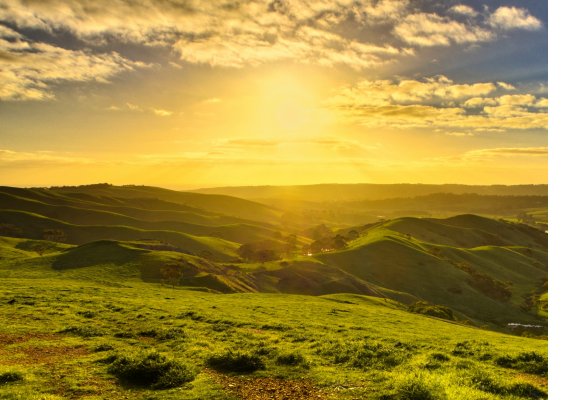 Join Janet StraightArrow as she initiates you into direct experience of your-soul-self. This is a profound experience and practice that is life-changing. To know who you are as a soul and personality allows you to choose and live more fully and clearly each day.
You will explore your inner space that directly reflects your body and entire life. After this class, you will never feel alone again. You now have direct access to your inner wisdom and knowledge and learn how to deepen this every day.
This Universal, Spiritual Shamanic practice makes the mystical – practical, immediate, and real in everyday life and working with others. As you develop this practice, you learn how to explore your life multidimensionally and help yourself and others directly.
This six-week class allows for practice in between.
An excellent class for healers, teachers, therapists, coaches, and All who are ready to Be and Live who they indeed are. From this day forward, you will feel empowered by the depth of your soul, self, and all of your personal connections and tools received from this experiential class.
Your life purpose awakens and readies you to move forward in all areas of your life in profound, simple, clear ways. Heal yourself profoundly and directly from present concerns and past hurts. Find inner peace, tranquility, and knowing.
Awaken Medical Intuition and other spiritual gifts and abilities.
Enjoy this profound addition to your spiritual healing tool bag that is a precious gift. Soul Shamanism takes all Spiritual and Shamanic Practice to new deeper and higher levels for Shamanic Practitioners, Healers, and everyone.
$425. Prepaid Discount by 9/6. $450. After.
Checks to Janet StraightArrow, 48 Frederick Place, Morristown, NJ 07960. Zoom link sent upon payment.
Credit Card Link
"This workshop with Janet StraightArrow is a weekend with your soul. With humor, wisdom, honesty, and compassion, she guides you back to your true self. It is a fantastic experience that has to be felt! And I can tell you; you will never be the same. You will be changed on a deep level; you will open up to your gifts, your strengths, and the exciting journey of self-discovery. This was my first workshop with Janet, and the power of it blew me away. Be prepared to laugh because being with Janet is like being with a wise, trusted friend. Be ready to see things in a new way, her techniques are magically transforming and healing. I had a blast! PS. Janet teaches you in a way that you do not realize you are being taught – The information just channels into you in a fantastic flow. It is incredible!"
This is priced for a small class with individual attention and support.
Email Janet@Bethemedicine.com or call 973-647-2500.