So I am trying this week to keep my eyes on the glass being half full, however an alternate heading to this column might have been "Less and Less".
As worldwide event planners have had to grapple with the concept of how close can we call this before we have to decide go or no go, this week the blues world has learned that the January 2021 International Blues Challenge has been postponed to 2022. It hurts like heck to think of this annual blues family reunion not happening, but it also gives some measure of relief to those of us worriedly pondering the potential risk of going. Read on below for the statement issued by the Blues Foundation Board.


For blues artists who want to get their music heard, the submissions for 2021 Blues Music Awards remain an option. The Deadline for best pricing of BMA submissions is August 31st.
If you are a local blues artist and would like to share your information, please click the link below to emai
l Sandy.
And always remember, this is YOUR newsletter! Please send
feedback or suggestions our way. You can reach me by email at the address below. We appreciate our readers and want
to see
your ideas included!
2021 IBC Postponed to February 2022
It is with great sadness that we must report our beloved blues event, the International Blues Challenge, has been canceled for 2021 and rescheduled for February 1-5, 2022. Due to this cancellation, we will NOT hold a local blues challenge in October as planned.


The Blues Foundation met this past week and shared with affiliate members on Wednesday evening the decision to postpone due to the persistent effects of Covid-19. Please read
on below for the message from board chairman, Michael Freeman.
From the desk of Michael Freeman
To the Leaders of The Blues Foundation's Affiliated Blues Societies,

Early this summer, a special Affiliate Relations Committee wrote expanded rules to allow you to hold virtual challenges to pick your bands and solo/duo artists for the International Blues Challenge in the instance that live judged events were not feasible in your communities. As we were considering how we might produce an IBC in the midst of a pandemic, we did not want to hold you back from participating in this important Blues Foundation event.

Since then, we have heard back from many of you, and while some were moving forward with virtual challenges, even more of you told us that you, your membership, and the musicians in your community were not enthusiastic about a virtual option, and were holding off on producing your own challenges until you had more information about how The Blues Foundation might execute this coming year's IBC.

This past weekend, I presided over The Blues Foundation's quarterly Board of Directors' meeting, which included the International Blues Challenge as part of its agenda. Our board members had a lengthy discussion about all potential options for the IBC. After listening to your feedback to us and careful consideration of all options, including a virtual IBC, we universally agreed that this special and unique Blues Foundation program is meant to be experienced live and that it would not be safe or feasible to attempt to produce it this winter in the midst of a pandemic. In turn, our Board of Directors voted unanimously to cancel this year's IBC and look ahead to the first quarter of 2022 when we can hopefully come together in person to celebrate the blues via this signature Blues Foundation event. We are sharing this information with you ahead of an eblast that will soon be distributed to the entire Blues Foundation community announcing this decision.

Please allow me to thank you for your continued partnership with The Blues Foundation. This decision was not made lightly, and each of us is quite saddened that we find ourselves in this situation. With this decision made, we are now turning our attention towards creating virtual content, educational assets, and support for our affiliated network using the resources we would normally put into planning and executing the IBC. Part of these plans will include highlighting our affiliated blues societies and helping build your communities in the face of a pandemic. Thank you in advance for maintaining your memberships as we all work together creatively to expand awareness of the blues.

While we will miss seeing you on Beale Street this January, I encourage you to look forward and save the dates for the 37th International Blues Challenge – February 1st through February 5th, 2022.

Please stay safe and be well,
Michael Freeman, Chairman
Board of Directors, The Blues Foundation
Early Submission Discount

Ends Monday!

Blues Foundation

Blues Music Awards

2021

Submissions Open

From the Blues Foundation:
All musicians are invited to submit their Blues recordings for consideration.
Blues music released between November 1, 2019 and October 31, 2020 is eligible for consideration for a 2021 Blues Music Award Nomination.
You may now formally submit your album or minimum 6-song EP for consideration via our online serviceher
e.

This year, we have added the opportunity to submit a single for "Song of the Year" consideration even if you do not have a full album or EP released. To be eligible for submission, your single must be professionally released to the public for the first time between November 1, 2019 - October 31, 2020 and may not be part of a larger EP or full album release. To submit a single for "Song of the Year," you must contact Joe Whitmer at joe@blues.org directly. Singles may not be directly uploaded to the online submission platform without a special code.
Submission fees and deadlines

August 1, 2020 – August 31, 2020
$155 per album or EP submission / $55 per song submission

September 1, 2020 – September 30, 2020
$180 per album or EP submission / $80 per song submission

October 1- October 15, 2020
$225 per album or EP submission submission / $125 per song submission
The submission process officially closes on October 15, 2020. You must upload your music and artwork and complete payment for your submission transaction no later than OCTOBER 15TH at 8:00am CST to be considered for a Blues Music Award nomination.
All music must be uploaded as a WAV file with album artwork uploaded as a JPEG or PDF file. If you need assistance with uploading your music, album artwork, and/or liner notes, please contact Joe Whitmer at joe@blues.org.
Support Options

For Local Artists

Please check this section of the newsletter weekly for ideas of how to support local musicians and venues. Information may be submitted by all readers, though if reporting for your favorite musician or venue, please confirm the accuracy of the information you are providing.
All submissions will remain posted with new entries being added to the top of the list each week and will run until the music calendar relaunches.
Buddy Shute and the Motivators
Brenda Baskin shared the following update: If memory serves, the last time our band played in public was March 6th in Eureka Springs. It was a nearly perfect night. We haven't played since—in fact, we've hardly seen
each other. Every once in a while, someone in the band will send a message saying how much they miss the others and we all gripe and agree.

BUT...what we have been doing musically is finishing up our new album. Fine tuning, artwork, finalizing. That's what's kept us happy and looking past canceled gigs and shuttered venues. It's been a labor of love for almost two years. And now, it's about to be released.
"Bar-B-Que" is the latest album from Northwest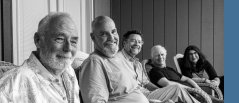 Arkansas' own Buddy Shute and the Motivators. Fourteen Tracks and a lot of love. Recorded, mixed and mastered by Chris Moore at East Hall Recording Studio in Fayetteville. The incredible Rachel Fields lends her vocals to a couple of tracks, and the song "I Been Changed" (aka "Angels in Heaven") was beautifully enhanced by the voices of Rachel, Ashtyn Barbaree, Dawn Cate-Bonner, Janna Falkner-Perry, Ashley Keylor, Kendra Kirklin and Sarah Loethen. Fronted by Buddy Shute (vocals, guitar), the Motivators are: Brenda Baskin (vocals), Mark McGee (harmonica), Steve Baskin (bass, vocals), and Randy Reese (drums). Keith Hubbard was named an honorary Motivator, and his distinctive keyboard playing can be heard throughout. http://www.buddyshute.com
Best of all...we're getting together to rehearse!
Best wishes from Buddy Shute and the Motivators
*****
Brick Fields
Blues Therapy Live Streams are paused for now. Rachel invites you to check out her segment produced as part of the
Pine Bluff Summer Sets Series. The series highlights Blues and Soul artists that hail from Pine Bluff and includes five artists: Karen Wolf, Rod Clemmens, James Tail Dragger Jones, Joe Pitts, Bobby Rush and Rachel Field. You can find the Summer Sets Series LINK HERE.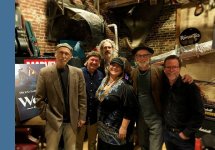 We also have two stores on our website one for music merchandise and another for Blues Therapy handmade items such as essential oil blends, Jewelry, tie dyes, bath salts, body butters and more.
Thank you for your support.
I pray that each of you and your families are all doing okay through this.
Brick Fields
Booking Call: The Brick House 479-846-4668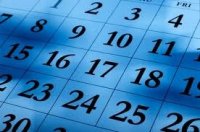 SUSPENDED

Please enjoy the following listings comprised of bands, venues, and/or organizations that support Ozark Blues Society. Always check with individual venues for event details and schedule changes.
Please Check Back

Today's show features music performed by Buddy Moss

"A riot is the language of the unheard.
"

Martin Luther King Jr.

Blues Education Supporters
Thanks to the following for their support of blues education.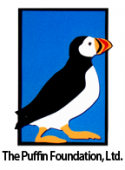 Check Out these regular local radio programs

"The Generic Blues Show" hosted by Paul Kelso airs every Friday night at 9pm on KUAF 91.3FM
Rockin' Hog Radio presents "Sunday Morning Blues" from 8am to 10am every Sunday
LINK
Get Involved with the Ozark Blues Society

Annual membership levels begin at $15 and give you so much in return, including meeting new friends while enjoying the best blues artists in the area.
By being a member of The Ozark Blues Society of Northwest Arkansas, you are helping to support the Arts and to preserve the Original American Art Form known as The Blues.
Membership Benefits Include:

Weekly E-newsletter
Opportunities to win tickets to events
VIP seating at events (when available)
Discounts on OBS merchandise
Social networking – meeting other people who also love the blues
Opportunities to volunteer on OBS committees and at events
Ability to attend board meetings and vote on upcoming organizational issues and elections
Visit our Website to renew or join! Ozarkbluessociety.org