Important information!
Zoom Login CHANGING for Sunday Worship'
Please take action before Sunday

Zoom is upgrading its security protocol and we need to ask you to register in advance to attend Zoom Sunday worship. You only need to register once; the old login information will NOT work.
After registering, you will receive a confirmation email with your own unique link to join Sunday worship.
The confirmation email includes the Sunday worship meeting ID and passcode. A separate link is provided to add the worship information to your online calendar (Outlook, Google or Yahoo). Of course, you can also write the meeting ID and passcode in your favorite calendar.
If you normally call in to worship on your landline, you still need to register online. When you call in to join worship, make sure you have the meeting ID and passcode from your confirmation email noted along with the call-in number.
Please note that ALL Zoom events and meetings will require registration, a passcode or other security measure from this time forward.
Please phone or text Tech Deacon Shannon Peterson before Sunday if you have any questions.
Congregational Meeting Summary
Thank you to everyone who participated in our congregational meeting last Sunday after worship.
We began with staff appreciation, offering heartfelt thanks to Larisa Wanserski and Betsy Stelzer for their invaluable contributions to the life of Alki UCC. We are very fortunate to have them!
Pastor Kelly explained that UCC is part of the reform tradition, in which we have the practice of routinely making choices and decisions together. This is important as we move forward with Alki's future plans.
Cinda Stenger gave a report from the Mission Team, followed by Kim Becklund's report from Radical Redevelopment. See the "Our Future Story" article below for a summary of the vision offered by these two reports. Joe Mitter wrapped up with a call to action: to make dreams a reality.
Information from the post-report Q&A included:
• Alki UCC has been in conversations with KHN and Admiral
• We will have to get creative about income streams as we move forward
• Donations, on average, were up 49 percent in our last pledge cycle
• We may want to continue online services as an option, even after we're able to move back into the sanctuary.

— Charlie Hinckley, Clerk

Gaze deep into my crystal ball. You are seeing deep into the future, 5 to 10 years from now. The crystal ball reveals a vision: a place full of activity and love and action, in the neighborhood and beyond.
You are seeing a Multifaith Center for Christians and Jews, maybe Muslims and Buddhists. There's a Zen garden. Perhaps a Hindu goddess. Anything is possible in this center.
You are seeing these communities engage and worship in the remodeled sanctuary, which is now an events center. This space easily adapts to the faith being observed, or changes to a concert venue for music or dance, or becomes a large, open and welcoming community meeting space.
See a labyrinth etched into the floor. This leads to other forms of spirituality that could be explored in this space. We could have evening vespers with music and meditation for those in the community who identify as "spiritual" but not religious. Imagine those folks feeling comfortable being in our building.
At the heart of this Multifaith Center are the creative arts and social justice work.
Our house meetings spoke overwhelmingly to the importance of choir and music. See a strong community choir finding a home here, as well as dance and visual arts, maybe even a local volunteer symphony. Anything is possible in this center
We are a social justice church, grounded in the work our faith calls us to do. The house meetings affirmed that being deep into missional work, such as building tiny houses, feeding the poor, or working for LGTBQ+ rights, is foundational to our identity. This work brings us together as we take action in the world. This work illuminates our love for God's world and each other, and we feel the excitement and energy of being agents of God's call. This is who we are.
Our tenants and community organizations that use this Multifaith Center will reflect our mission, and we will join with them to make this world a better place.
Together we will create programming that reaches out into the community to address the community's needs. Imagine programs for the elderly and retired, like aging in place, addressing loneliness or managing dementia. The Multifaith Center has volunteers to offer help and support to local retirees, even if it's just a gathering place for them to have lunch together.
A central program will be an After School and Summer Kids Program to support local families; we will be very engaged in the development of our community's youth, and hopefully have a multi-generational program to connect young people with retirees.
The environment and global climate change is a critical part of our missional work, coupled with anti-racism. Imagine having a strong volunteer program for beach cleanup and activities around saving our sound, providing community service hours for youth and anyone else who needs them. Imagine an anti-racism and anti-Semitism center that is immediately activated whenever and wherever injustice occurs. Anything is possible in this place. Just dream big!
— Alki UCC Mission and Radical Redevelopment Teams
Take a Brief Six-Question Survey
to Help Shape Alki UCC's Future Story
At Sunday's congregational meeting, representatives from our Mission and Radical Redevelopment teams reported on key milestones from our Year of Discernment, and gave their recommendations on Alki UCC's potential Future Story

.



Their presentation reflected the expressed wishes of the congregation as well as recommendations of our House Group Leaders.



We now need your voice to bring spirit, definition and color to that future path.



Please take a few minutes to reflect on and react to the survey questions. As always, your comments and suggestions are welcome.





Click here for survey.





Fall Faith Formation Features
Book Study on "Caste"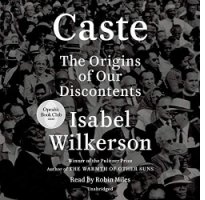 Thank you for your input on Book Study. We considered a variety of titles reflecting our belief that talking about racism supports our larger work for a just and peaceful world.
We selected Caste: The Origins of our Discontent, the New York Times bestseller by Pulitzer Prize recipient Isabel Wilkerson.

Beautifully written, original and revealing, Caste: The Origins of Our Discontents is an eye-opening story of people and history, and a reexamination of what lies under the surface of ordinary lives and of American life today.

In order to begin Book Study in October, please purchase the book, ebook, audiobook or pdf, and begin reading.
You can support local businesses by getting your copy of Caste through Paper Boat Booksellers, Pegasus Book Exchange or other WS retailers. Online resources include readabook.com, and other major booksellers.
What time and day works for you for our Book Study? Please email Julia Peeler with your day of week/time of day preference.
A separate Bible Study series is not planned at this time.
We'll study the Book of Exodus in coordination with the lectionary and each Sunday's worship theme. — Julia, Russ and Andrea
Help Shape Our Future Story ... (Virtual) Action Teams Forming Now!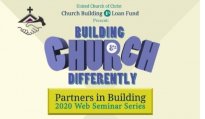 Are you interested in joining one of the action teams to help shape the next steps towards our future story? Would you like the inside scoop on how other churches are re-imagining their buildings and next steps?
Sign up now to join what is sure to be an intriguing online webinar series hosted by the UCC Church Building and Loan Fund.
You'll join participants from congregations across the country for informative presentations and workshops on a variety of topics vital to our Third Act.
The three-session series began today and continues on Thursdays, September 24 and October 1. Sessions are recorded, so you can access the discussion any time even if you miss the original call.
Click here to check out webinar topics and to register.
One more thing! Please contact office@alkiucc.org once you are signed up so we can track who will be participating. Thank you!
Mobilizing the Alki UCC GOTV Team!
The United Church of Christ embraces voting as an expression of faith and Alki UCC has embraced Get Out The Vote (GOTV) as central to our social justice mission this fall.

By utilizing simple and effective online tools, we'll be part of a mighty, mobilized volunteer team encouraging voters from under-represented demographics to register and vote. Democracy in action!
We're working with Vote Forward, a non-partisan, 501(c)(4) nonprofit dedicated to sending 10 million letters in the next few weeks.
You can be a part of it all simply by
• writing letters on your own;
• writing letters with a GOTV buddy; and/or
• hosting a virtual letter-writing party via Zoom* or your online meeting app of choice.
2) Select what state(s) you would like to write letters to;
3) Print your letters to fill them out and mail.
Take care to follow instructions exactly. Party hosts will do this in advance of their event.
All parties should take place by October 10 so letters can be sent no later than October 15.
Contact me if you have any questions or are ready to sign up (noting the day(s)/time(s) that work best for you). OR click here to fill out a simple online form. We'll get back to you with Vote Forward's Party-Hosting How-To. — Cinda Stenger
* If you use Zoom, please know that there are plenty of Alki UCC folks who would be happy to answer your tech questions.
** Your letters will make a difference whether you write them as part of a party, with a buddy or by yourself. Dive in and let us know how many you write. We'll be tracking!
Jews around the world welcome in a New Year this Friday night. The holiday of Rosh Hashanah begins as the sun sets, starting a 10-day period of intense reflection, introspection and teshuvah (atonement and forgiveness), culminating in the observance of Yom Kippur, which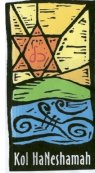 begins on September 27.
We wish our friends from KHN a joyous New Year and an "easy fast" on Yom Kippur ... and we continue to miss the congregations' presence in the building.
Connie Burk, KHN's Acting Executive Director, invites you to join them online for some of their upcoming services and events, including a
n Anti-Racism workshop with Eric ward on Monday, September 28 at 1:30 pm.
Connie notes that:
"Our youth are leading our Rosh Hashanah Saturday services on September 19, which is a huge deal for us, and we think will be inspiring." She
adds that: "Our High Holy Day services are streaming live on FaceBook this year, so anyone can join."
Visit the KHN website for details.
Special prayers for the first responders and all those affected by the devastating wildfires in the northwest.
Special prayers for the family and friends of Jacob Blake, Rayshard Brooks, Manuel Elllis, George Floyd, Elijah McClain, Dreasjon (Sean) Reed, Breonna Taylor, Ahmaud Arbery and the heart-breaking list of African-Americans and other people of color murdered or wounded by police or self-declared vigilantes in our nation over many decades. We mourn with you and we stand for justice and healing.
Special prayers for all those on the front lines of working to protect us, keep us healthy, sane, grounded, informed, fed and comfortable during the current COVID 19 outbreak: our faith leaders, front-line health care workers, EMTs, police, firefighters, educators, transit bus and rail drivers, farmers, therapists, social workers, shelter operators, engineers, grocery/drug store personnel, caregivers, childcare specialists, pharmacists, custodians, organizations caring for the most vulnerable, sanitation workers, dispatchers and others keeping our supply chains operational, truth-telling journalists and all the many public servants who are so vital to our community.
For those grieving the recent death of a loved one:
Todd Saunders and family; Patty Magnuson, family and friends of Bob Jackson, family and friends of Jim Connor, family and friends of Barbara T. Shadel Madden Andersen, Kirstin Duckett and family, the family of Nancy Van Wyk, Julia Peeler's sister; Larry Gill; the family and friends of Ruth Okada; family and friends of Shelley Webster; Amy Young and family
Recent hospitalization, illness and other concerns:
Bonita Corliss, Claire Foster, Dayle Banks, Gina Erickson and Ashleigh Johnson, Imy Peterson, Sandy Johnson, Kirstin Duckett's father, Don Peterson, Jeff Jolly, Bev Connor, John Kinsman, Jan Cochran

For homebound members/friends of Alki UCC: Doris Colbert
Wider World: Prayers for all those affected by the corona virus outbreak; all those suffering from PTSD in the military and around the world; for all those affected by the increasingly cruel and inhumane US immigration policies imposed by the current administration; prayers for fewer guns, for all victims and those affected by gun violence; victims and survivors of extremist violence around the world; migrants seeking refuge around the world, and for those who are trying to help them. The rest of the missing schoolgirls kidnapped by Boko Haram, who remain in our hearts as long as they remain missing. The hungry and homeless, the ill and the addicted, the lost and the lonely; the unemployed.
Worship
This Sunday
September 20,
10:00 am
The role of courage, leadership and strategy
in God's Beloved Community."




Theme:


Unlikely Leadership


Scripture:
Exodus 3:1-15
The story of Moses
and the burning bush
Liturgist:


Dan Kennedy


Tech Deacon:


Shannon Peterson


Accompanist:


Betsy Stelzer




Ministry Team Moment




Faith Formation





Click here for Sunday's Order of Worship, including the scripture reading.




The Music Corner


Enjoy the music ahead of time from your own library or selected YouTube links below.



Holy, Holy, Holy
Reginald Heber & John Dykes


Whenever God Shines a Light
Van Morrison


YouTube Link



Third Hymn
Here I Am, Lord
Daniel Schutte
Introduced by Betsy Stelzer

Worship and Music
Team Meeting
after Worship This Sunday at 11:15 am
Join our discussion to help plan fall worship.
Contact Joe Mitter for Zoom login info.


Alki Beach
Cleanup Party
Saturday, September 19 at 10:00 am
Your Outreach/Social Justice team invites you to meet up at the Statue of Liberty (just west of the bath house on the beach).

Bring protective gloves (the heavier, the better) and your garbage-grabbing tool of choice.

We will provide refreshments and the bags. RSVP here.



Expanded Donations Drive for Food, School Supplies and Men's Casual/Work Clothes
Sunday, September 27
10:00 am to 3:00 pm
Hinds Street Courtyard

Contributions of non-perishable food and other items are distributed via the White Center Food Bank. We're now also accepting school supplies for all grades on behalf of one or more local schools to be distributed when students are back at in-person learning.

Donations of clean, new or used men's casual/work clothing are distributed through the Westside Interfaith Network.

All your contributions benefit our vulnerable neighbors in need.

Just show up if you can help out.

— Cinda Stenger

West Seattle Youth March this Saturday
Youth March for Black Liberation
Saturday, September 19
1:00 – 2:30 pm
Alki Playfield
59th SW & SW Lander
Details here.

Taste of West Seattle 2020 September 20 - 24
You're invited to one of our favorite community events. The Taste of West Seattle is back and reimagined for this challenging time.
From Sunday, September 20 through Thursday, September 24, you and your neighbors can enjoy delicious food and drink (dine-in or take-out) from West Seattle's favorite eateries – restaurants, bakeries, wineries, breweries and more!

Participating establishments donate 10% of sales on special Taste Menu items to the West Seattle Food Bank in support of our neighbors in need.
You enjoy delicious food and drink, support our beloved local eateries and help end hunger and help end homelessness. A Win-Win-Win!!
All participating eateries are listed on a Taste Passport, which you pick up at the participating eatery of your choice. The more stamps you get on your Passport by ordering from these businesses, the more drawings you are entered to win.

Mail your Passport to the West Seattle Food Bank by September 25 to enter the drawings and a chance to win the Grand Prize - a pair of round-trip tickets on Alaska Airlines!
West Seattle Food Bank
3419 SW Morgan Street
Seattle, WA 98126
Enjoy!
Taste of West Seattle
September 20 through 24
Click here for details, including a list of participating establishments.
Emily Hitchens reports that she attended Monday's online session of UCC's Our Faith, Our Vote webinar series.



She notes that: "Sandy Sorensen from the national office was the main speaker. She said that everyone needs a 'voting' plan.

A useful web address for us here in Washington State lists the location of King County's 70 Drop Boxes. Other suggested voting sites include Protect the Vote, Rev up the Vote (for the disabled) and League of Women Voters' Vote411.org

Emily also says she secured 20 potential names in Texas for postcards she'll mail through Vote Forward.
Way to go, Emily!

Sunday Zoom Services Posted on YouTube

Here's the link to our official page: Alki UCC - Alki United Church of Christ. Or just do a search for "Alki UCC' on the YouTube site.

While you're in Social Media mode, visit the Alki UCC FaceBook page
Thanks to all the fine folks working on our social media presence.

Check for church news and calendar updates at www.alkiucc.org.

Click on the blue donate button to learn how to donate by check or a secure online credit card donation.