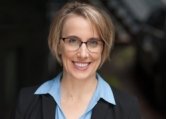 Tomorrow will be the 19th anniversary of the 9/11 attacks. I was living in the greater New York City area on September 11, 2001 and remember that vivid Tuesday morning like it was yesterday.
The taste of metal permeated the air for miles and as we all sought to make sense of the chaos. I was ineligible for the blood drive that my seminary set up in the ensuing days because I had just donated two weeks prior. It was sobering when we all began to realize that the blood drive was not really needed because there were so few survivors. A watershed day that changed the trajectory for all of us.
Our troops were in Afghanistan 27 days later. The excess military equipment amassed over the past 19 years has now popped up in our local police departments and is one of the key pieces to understand about recent protests.
The dust is not yet settled. We are stomping in the wilderness. The literal smoke in the air is a visceral reminder that as a people, we are in an in-between time.
With Covid19, economic woes and social unrest, we have left our previous habitat but we have not yet arrived at our next destination. What happens in the wilderness shapes what kind of future the people will have. The exodus of the Israelites out of Egypt and wandering for a generation before they entered the Promised Land is an archetype for our circumstances today.
Our shared study of Exodus starts this Sunday and will be followed by a fall Congregational meeting. We will hear updates from the Mission and the Radical Redevelopment teams about their discernment and recommendations. There will also be a time for dialogue and questions.
Please take some time to join one of the Fall programs and I'll see you on Sunday.
Onward,
Pastor Kelly
Faith Formation invites you to
Take a One-Question Survey
Your Faith Formation team has been considering a variety of compelling themes to explore this fall and we need your input for the final decision on the direction of Bible Study.
Here are the Bible Study choices:

The theme for Fall worship explores "Origin stories for modern times: The role of courage, leadership and strategy in God's Beloved Community." Study of the Book of Exodus would be coordinated with the lectionary and each Sunday's theme.
OR
• Old Testament study of references to the coming of the Messiah.
Which one calls to you?
We hope to start online sessions in mid-September so we need to hear from you by NOON this Sunday, September 13.
Click here to fill out this handy online form or email Julia.

Your input is critical to forming our faith in the coming weeks. All suggestions are welcome!
— Julia, Russ, Andrea and Pastor Kelly
Note: Thank you for your input on Book Study. We considered a

variety of titles that embody our belief that talking about racism supports our larger work for a just and peaceful world. We selected Caste: The Origins of our Discontent, the New York Times bestseller by Pulitzer Prize recipient Isabel Wilkerson.
Beautifully written, original and revealing, Caste: The Origins of Our Discontents is an eye-opening story of people and history, and a reexamination of what lies under the surface of ordinary lives and of American life today.
Study schedules and Zoom login info will be announced shortly.
Mobilizing the Alki UCC GOTV Team!
The United Church of Christ embraces voting as an expression of faith and Alki UCC has embraced Get Out The Vote (GOTV) as central to our social justice mission this fall.

By utilizing simple and effective online tools, we'll be part of a mighty, mobilized volunteer team encouraging voters from under-represented demographics to register and vote. Democracy in action!
We're working with Vote Forward, a non-partisan, 501(c)(4) nonprofit dedicated to sending 10 million letters in the next few weeks.
You can be a part of it all simply by
• writing letters on your own;
• writing letters with a GOTV buddy; and/or
• hosting a virtual letter-writing party via Zoom* or your online meeting app of choice.
2) Select what state(s) you would like to write letters to;
3) Print your letters to fill them out and mail.
Take care to follow instructions exactly. Party hosts will do this in advance of their event.
All parties should take place by October 10 so letters can be sent no later than October 15.
Contact me if you have any questions or are ready to sign up (noting the day(s)/time(s) that work best for you). OR click here to fill out a simple online form. We'll get back to you with Vote Forward's Party-Hosting How-To. — Cinda Stenger
* If you use Zoom, please know that there are plenty of Alki UCC folks who would be happy to answer your tech questions.
** Your letters will make a difference whether you write them as part of a party, with a buddy or by yourself. Dive in and let us know how many you write. We'll be tracking!
Opportunities to Support Racial Justice and GOTV
From UCC Racial Justice Ministries
The United Church of Christ Racial Justice Ministries affirms the right of people of African descent who live within the United States of America and globally to live without fear of being physically attacked, violated and murdered, emotionally abused and traumatized, and spiritually oppressed and terrorized.

State-sanctioned violence by law enforcement officials must end. Murderous acts of violence against black bodies should not be affirmed by leaders within the federal government. Federal, state, and local officials supporting the acts of white supremacists are criminally offensive and represent violations of human and civil rights. We are the body, hands and feet of Christ. Acts of violence perpetrated by white supremacists must be stopped.
Join the movement to end State-sanctioned violence. Support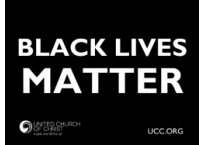 #BlackLivesMatter. Develop sustainable policies within your congregation to peacefully protest, change policing strategies, and register people to vote in the November 2020 election. Get educated and end racism.
We who believe in freedom must act now!
Here are some places to start:
https://blacklivesmatter.com/
https://blacklivesmatter.com/whatmatters/
https://www.ucc.org/ourfaithourvote
https://blog.timesunion.com/trumbore/stop-state-sanctioned-and-vigilante-violence/1454/
https://www.ucc.org/sacred_conversations_to_end_racism
For more information contact Rev. Dr. Velda Love Lovev@ucc.org (216) 736-3719
Immigration Updates
• Call your Congresspersons now and ask them to hold the administration to restore and protect the refugee program, which has been slashed by 80% over the last three years.
• Please see and share video resources by Church World Service in 11 different languages by medical professionals to help educate refugees and immigrants on safety guidelines during COVID-19.
• See Interfaith Immigration Coalition Statement on the recent Trump administration's cruel ban on work permits for Asylum seekers.
Harvest of Justice 2020 - Join the Campaign!
Farm workers – men, women, children, documented, undocumented, migrant, resident – are on the front lines of the brunt of climate change. Join with the National Farmworker Ministry for Harvest of Justice 2020 and stand with farm workers to challenge the oppressive systems that threaten the health of individuals and our Earth.
Join the Harvest of Justice campaign and check out videos, action plans, activities, and more on their website.
Join the M.O.R.E. Campaign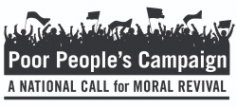 Mobilize, Organize, Register and Educate People for a Movement That Votes!
The Poor People's Campaign reports that we're in the midst of an election season in a democracy that seems to be crumbling before our eyes. Our voting rights have been stripped with the gutting of the Voting Rights Act, racist gerrymandering and voter suppression, and now with an attack on the U.S. Postal Service.
Take the Prophetic Pledge
We are calling for at least 1000 faith and community organizations to each pledge to turnout 1000 people to vote.
Register here for MORE Trainings and Take the Prophetic Pledge
Voting is Power Unleashed! A Moral Mass Assembly
Join us Monday, September 14 at 4:00 pm PT to share tools for voter engagement, registration and protection.
This massive online event will feature the NAACP Legal Defense Fund, Forward Justice, the 43 PPC State Coordinating Committees, our co-chairs, directly impacted people, artists and special guests.
Register here to join!
Sue Backs says that husband Dick's pacemaker procedure went well and he has been home and very active. "Thanks to all for prayers and good wishes."
Special prayers for the first responders and all those affected by the devastating wildfires in the northwest.
Special prayers for the family and friends of Jacob Blake, Rayshard Brooks, Manuel Elllis, George Floyd, Elijah McClain, Dreasjon (Sean) Reed, Breonna Taylor, Ahmaud Arbery and the heart-breaking list of African-Americans and other people of color murdered or wounded by police or self-declared vigilantes in our nation over many decades. We mourn with you and we stand for justice and healing.
Special prayers for all those on the front lines of working to protect us, keep us healthy, sane, grounded, informed, fed and comfortable during the current COVID 19 outbreak: our faith leaders, front-line health care workers, EMTs, police, firefighters, educators, transit bus and rail drivers, farmers, therapists, social workers, shelter operators, engineers, grocery/drug store personnel, caregivers, childcare specialists, pharmacists, custodians, organizations caring for the most vulnerable, sanitation workers, dispatchers and others keeping our supply chains operational, truth-telling journalists and all the many public servants who are so vital to our community.
For those grieving the recent death of a loved one:
Todd Saunders and family; Patty Magnuson, family and friends of Bob Jackson, family and friends of Jim Connor, family and friends of Barbara T. Shadel Madden Andersen, Kirstin Duckett and family, the family of Nancy Van Wyk, Julia Peeler's sister; Larry Gill; the family and friends of Ruth Okada; family and friends of Shelley Webster; Amy Young and family
Recent hospitalization, illness and other concerns:
Bonita Corliss, Claire Foster, Dayle Banks, Gina Erickson and Ashleigh Johnson, Imy Peterson, Sandy Johnson, Kirstin Duckett's father, Don Peterson, Jeff Jolly, Bev Connor, John Kinsman, Jan Cochran

For homebound members/friends of Alki UCC: Doris Colbert
Wider World: Prayers for all those affected by the corona virus outbreak; all those suffering from PTSD in the military and around the world; for all those affected by the increasingly cruel and inhumane US immigration policies imposed by the current administration; prayers for fewer guns, for all victims and those affected by gun violence; victims and survivors of extremist violence around the world; migrants seeking refuge around the world, and for those who are trying to help them. The rest of the missing schoolgirls kidnapped by Boko Haram, who remain in our hearts as long as they remain missing. The hungry and homeless, the ill and the addicted, the lost and the lonely; the unemployed.
Worship
This Sunday
September 13,
10:00 am
Fall Kick-Off & Congregational Meeting

The role of courage, leadership and strategy
in God's Beloved Community."

Introduction to Exodus
Theme:
Courageous Women
Scripture:
Exodus 1:8-2:10
Liturgist:
Charlie Hinckley
Tech Deacon:
Shannon Peterson
Accompanist:
Betsy Stelzer
Click here for Sunday's Order of Worship, including the scripture reading.
The Music Corner
Check out these YouTube links to enjoy Sunday's musical selections ahead of time.
Turn, Turn, Turn
by Pete Seeger
YouTube Link
Joseph's Coat
from "Joseph and the Amazing Technicolor Dreamcoat" by
Tim Rice
YouTube Link
Zoom Login Same as Previous Sundays:
Meeting ID: 536 604 506 #
From your smartphone, tablet or computer: https://zoom.us/j/536604506.
To manually call in from a land line, dial +1 253 215 8782 followed by 536 604 506# when prompted.
Take a Selfie for Sunday Worship
You can have a starring role in a musical selection during Sunday worship on September 13 without singing a note!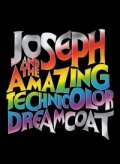 Just snap a selfie in a shirt/sweater/coat with one or more of the following colors: red, yellow, green, brown, black, scarlet, gold, silver, purple, white, pink and orange. The brighter the better!

Click here to email your selfie to me. Then, watch for our colorful pics during worship on September 13 while we sing songs from Joseph and the Amazing Technicolor Dreamcoat!

— Betsy Stelzer
Music Coordinator

Expanded Donations Drive for Food, School Supplies and Men's Casual/Work Clothes
Sundays, Sept 13 & 27
10:00 am to 3:00 pm
Outside our Hinds Street entrance.



Contributions of non-perishable food and other items are distributed via the White Center Food Bank; top requests include canned meat/soup/fruit (pop‐top cans preferred), rice, noodles, peanut butter, oats, toilet paper, diapers, Similac formula, cleaning supplies, hand sanitizer and baby wipes.

We're now also accepting school supplies for all grades on behalf of one or more local schools to be distributed when students are back at in-person learning.




Suggestions include backpacks, #2 pencils, black and blue ink pens, crayons, lined paper, glue, small scissors, colored pens, writing notebooks and colored paper.

Donations of clean, new or used men's casual/work clothing are distributed through the Westside Interfaith Network's hot lunch program for people experiencing homelessness, The Welcome Table.

There is a constant and growing demand for denim apparel, khaki's, hoodies, tee shirts, sweatshirts, clean underwear, socks, shoes and all kinds of outerwear for the fall and winter.

Please ... NO dress shirts, sport coats or suits.

All your contributions benefit our vulnerable neighbors in need.

Just show up if you can help out.

— Cinda Stenger





# # # #





Alki Beach
Cleanup Party
Saturday, September 19 at 10:00 am
Your Outreach/Social Justice team invites you to meet up at the Statue of Liberty (just west of the bath house on the beach).

Bring protective gloves (the heavier, the better) and your garbage-grabbing tool of choice.

We will provide refreshments and the bags. RSVP here.

Sunday Zoom Services Posted on YouTube

Here's the link to our official page: Alki UCC - Alki United Church of Christ. Or just do a search for "Alki UCC' on the YouTube site.

While you're in Social Media mode, visit the Alki UCC FaceBook page
Thanks to all the fine folks working on our social media presence.

Check for church news and calendar updates at www.alkiucc.org.

Click on the blue donate button to learn how to donate by check or a secure online credit card donation.