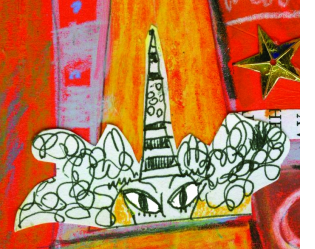 Quiz for feeling Overwhelmed: Check the ones that sound remotely familiar:

FEARS:
~You won't get it all done
~You will vanish into a puddle of helpless tears
~You won't get to the things you love to do
~You will disappoint people including yourself
~You're frustrated because you're not as productive, effective, or centered as you know you can be.
~You compare yourself to others and feel discouraged, pressured, or completely derailed.
~You don't know where to start - it seems like there's too much to
~You feel an uncomfortable amount of pressure.
~You're avoiding things because the pressure is uncomfortable which increases the overwhelming feelings.
~You feel paralyzed, frozen, and/or helpless.
~Trying to be everything to everyone.
~Listening to all the messages from society, media, magazines, and books/articles that make you feel like you're behind.
How many did you check? If you checked a bunch, know this... most of us are a little overwhelmed right now. You're not alone. It's a human thing. If you were too overwhelmed to check anything: see if any of the tips below help.