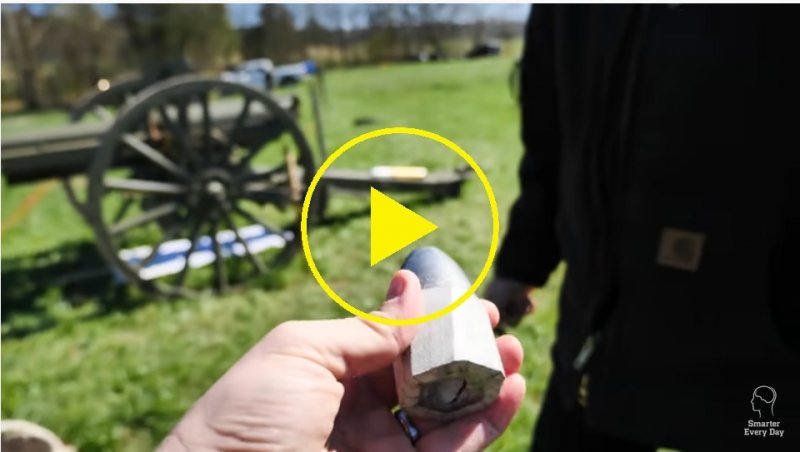 Startling accuracy of an old idea revisited today plus an interesting study of old engineering tools and measurements.


For over 17 years our newsletter has gone to more than 50,000 Firearms
Collectors,
Enthusiasts, Historians and Professionals Worldwide. We now reprint o
ver 6500 Vintage Gun Catalogs, Books and Manuals from the 1840s to the 2000s
Back issues: you can view the newsletter on our website. For a downloadable copy of our catalog of reprints or manuals this will take you there. Also, we have Interesting downloads at our website. Please forward this letter to your friends.





Most Internet Browsers – Firefox, Edge, Opera etc – have decided to truncate, or cut off, the bottoms of long emails. There is a tiny note at the bottom allowing you to retrieve the rest of the email. Rob and Abby

____________________________________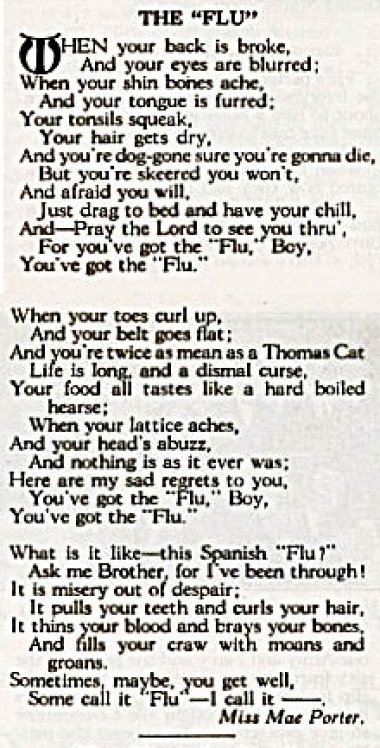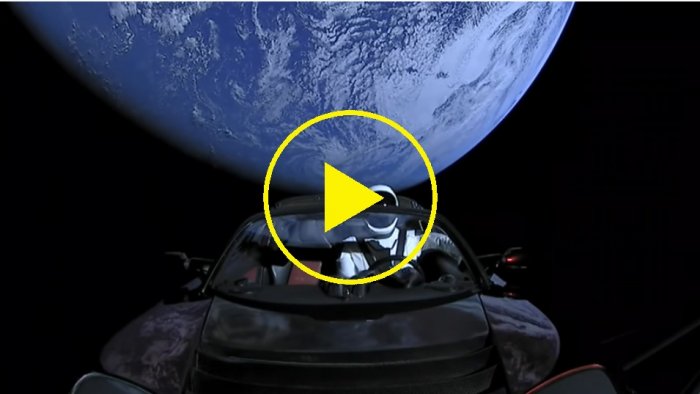 Most folks have seen the images of Elon Musk's car that he shot into space, but in case you haven't it is worth a click.

In February 2018, Elon Musk launched a Cherry Red Tesla Roadster into space to the tune of David Bowie's "Space Oddity". SpaceX wanted to use something fun and silly for the dummy payload of the first Falcon Heavy rocket test flight, so they used a 2008 Tesla Roadster, with a dummy doll inside of it named "Starman". The Roadster was the one that Musk himself used back then for commuting to work. The weighs in at about 1,305 kg and is currently going

70,356 mph

and is about

26,400,000

away.

His nurse, his wife, his daughter, and two sons, are with him... He asks for two witnesses to be present and camcorder be in place to record his last wishes and when all is ready he begins to speak:
"My son, Beanie, I want you to take the ocean reef houses."
"My daughter Sharon , you take the apartments between mile marker 100 and Tavernier."
"My son, Jamie, i want you to take the offices over in the Marathon Government Center ."
"Sarah, my dear wife, please take all the residential buildings on the bay side of Blackwater Sound."
The nurse and witnesses are blown away as they did not realize his extensive holdings, and as Doug slips away, the nurse says: "Mrs. Pender, your husband must have been an incredibly hardworking man to have accumulated all that property." The wife replies, "Ah, yes, he had three paper routes!"
_________________________________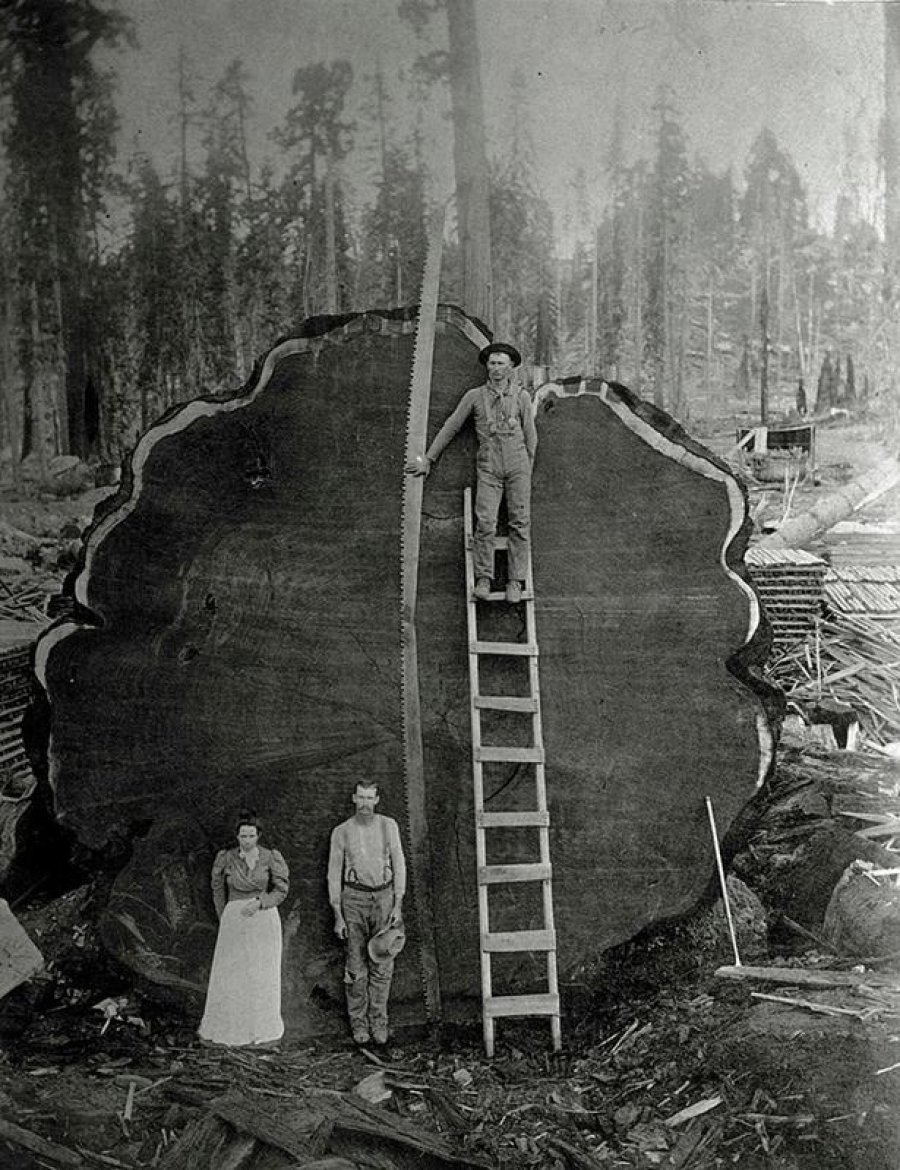 The "Mark Twain" tree, a
1,341 year old, 331 ft tall Giant Sequoia, California, 1892

I talked with a homeless man this morning and asked him how he ended up this way.

He said, "Up until last week, I still had it all.

I had plenty to eat, my clothes were washed and pressed,

I had a roof over my head,

I had HDTV and Internet, and I went to the gym, the pool, and the library.

I was working on my MBA on-line.

I had no bills and no debt.

I even had full medical benefits coverage.

I felt sorry for him, so I asked, "What happened? Drugs? Alcohol? Divorce?"

Oh no, nothing like that," he said. "

"Because of Coronavirus, I was unexpectedly paroled".
I Read it in the Papers...



Uh, they joined the boys, then they formed what, why?





"When Scouts BSA, formerly known as Boy Scouts of America, began accepting girls two years ago, Jessica W. immediately wanted to join. She loves nature etc. …

Jessica, 15, is (one of) three girls in her all-female Scouts BSA troop in New Hudson…"


****************************


The Population of Latin America is 424.5 million people including the countries of Belize, Guyana, Suriname and French Guiana (they are not Spanish or Portuguese speaking countries).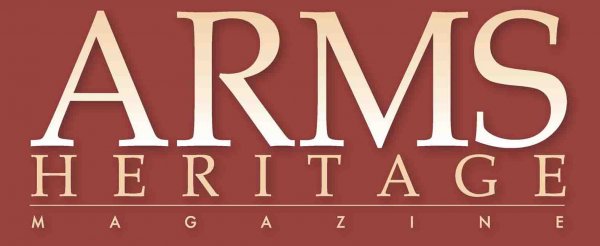 It's here, the 2020 Arms Heritage Compendium!
Volume 10 - Number 1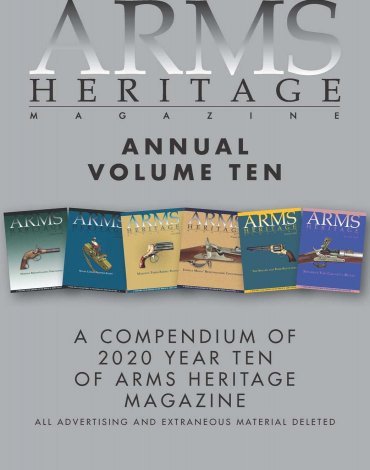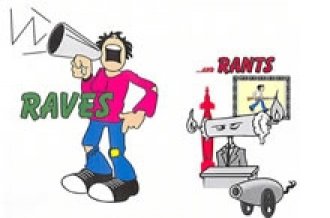 Navy Arms c1960 Replica Guns Catalog:
Ebay- Reason for return: Doesn't match description
"I was expecting what the description stated..a History of the Val Forgett jr.'s Navy Arms Co.//the catalog also states reprint on glossy paper..instead the paper is flat 2color reproduction of correct size. A refund is requested..Cordially, Guy Mundale"
Our description states this "history": "

From Navy Arms Website

: For six decades, the Forgett family has provided hundreds of thousands of firearms and tens of millions of rounds of ammunition to shooters... etc..", so, the history included in the description refers to and is linked to the Navy Arms website, it does not mean the advertising catalog we reprint contains more history.

It also states, "13 pages, about 11" x 8",

glossy

soft-cover

in full color. New COLOR re-print restored and digitally enhanced from a nice original. Printed on high quality 20# 97 bright acid free paper. Fully Illustrated."
If you read the description more carefully you can see the cover is glossy, not the paper the rest of the piece is printed on."
Oh, and the original was printed in 2-color. Some people just don't read the advertisement, it isn't complicated or even look at the pictures we provide (and understand what the pictures represent).
**********************************************

I would like to order two manuals; Mauser M48-48a, 4pps., $4.95 and the Mosin-Nagant Rifles M1891, M9i30, M27, M38, M39, M44, manual- 2 pps, $3.45. The manuals are listed in your catalog, if available let me know, so that I can make an order.
Hi William, Everything at our website is always available, we print to order. Select what you want, pay for it and we'll send it to you. Cheers, Rob
I just purchased two manuals from you and was very satisfied. The tone of your e-mail sounds a little snarky to me, so I have decided not to deal with your company. Bye, bye. William O'Dowd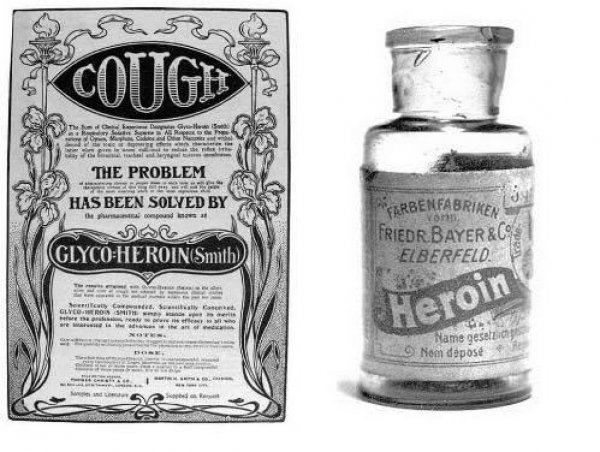 **************************************

Hello. I just received my copy of the Great Western Gun Works 1897- Retail Sport Goods and Guns today. I must say that it is unbelievably POOR quality. I might suggest that someone look at the copy machine that you use to print these. It is

atrocious

! Not at all satisfied, Shawn Spohn
Gee whiz, what dramatic language for what is, in actual fact, a very nice catalog (although I admit the first and last pages of the original catalog were a little water damaged though), Rob
(Dear Rob) My evaluation of your product and communication are accurate. I can also tell you like hearing yourself... please don't respond. Further attempts will be reported as harassment! Shawn Spohn, Chagrin Falls, OH

(ed-what an appropriate place for him to live)
we know how this fellow feels!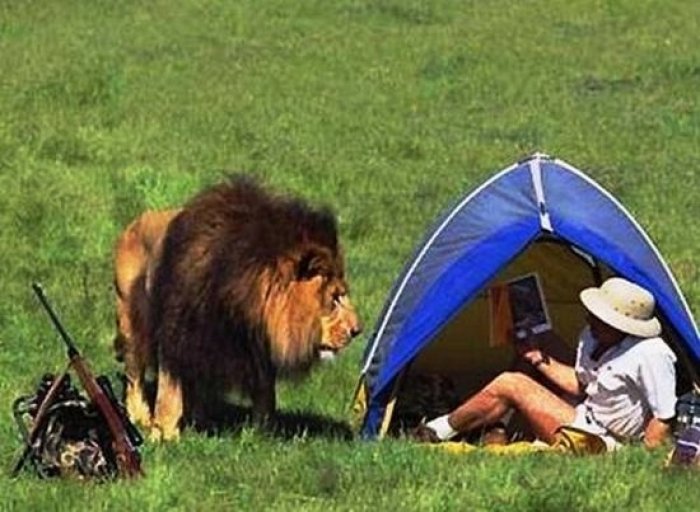 This is why we've stopped international shipments for the time being (the sticker refers to the country, not the individual!)...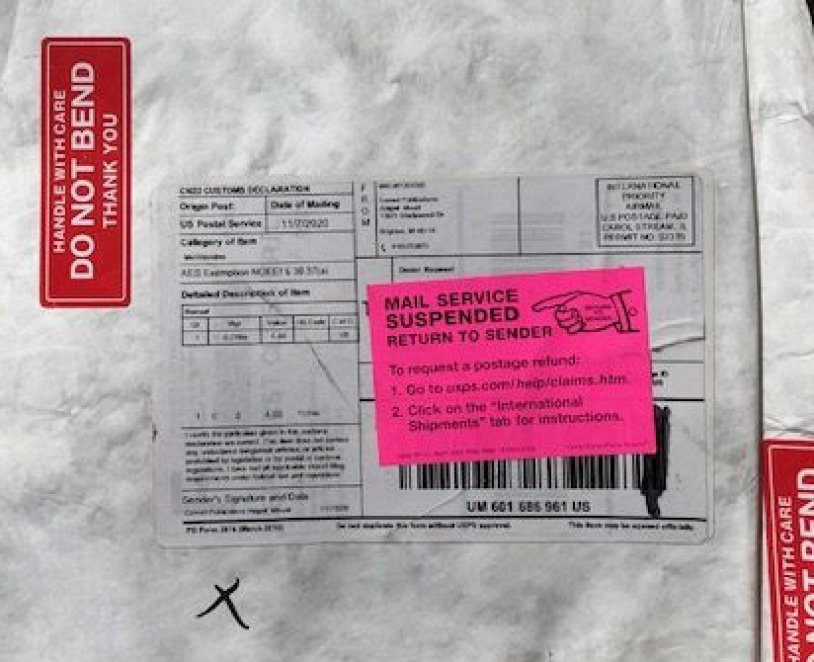 ************************************************


In the back of my mind, I hoped I misread/understood the order form/process, or that you would somehow work some small miracle for me, and you did. A truly pleasant way to begin my day. Thank you for your kindness, it is so rare in today's chaotic world. I look forward every month to your newsletter. It's always interesting, especially "Raves and Rants". Some people can undeservedly be such knobs to you, but you and Rob handle it so well. The two of you do such a great job; to me you both are honorable people. You have MANY fans throughout the world I'm sure. Thank you again for your exemplary service, Bob Mengay
*****************************************
FANTASTIC! This is the first newsletter I received and I loved it. I dont usually spend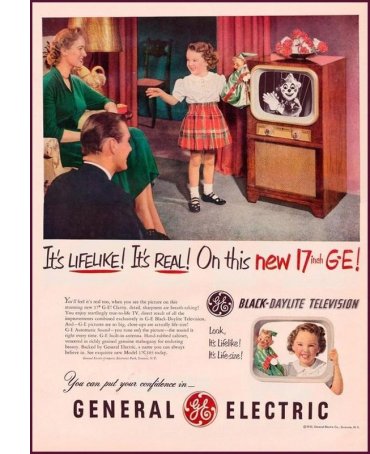 much time looking at mailers but this is good and very informative. Thank you! Karen H.
*****************************************
Re: Ideal 1939 Hand Book No. 33, - Ammunition & Reloading - I assume that gives all the info. for obsolete cartridges. Like 41 long colt, 25-20 ,32-40, 38-55, etc. Am I right? Tom (tomsjunk-ebay)



Tom, I don't know about all the information, I'm not a reloader, but it does list all of them, bullets and powders etc. Hope that helps. Rob


*****************************************
Hi, I am looking at buying several (probably 8-12) different catalogs (sharps and ideal reloading) and was wondering which way is cheaper (and easier) to order; going ebay or via your website? They will be going to Connecticut.....
thanks....bob



Hi Bob, We try to charge a lot more at ebay because they are a pain and, of course, charge huge commissions- about a third of the sales price. Cheers, Rob


*****************************************
Our item arrived today and was picked up at our P O this afternoon. We wanted you to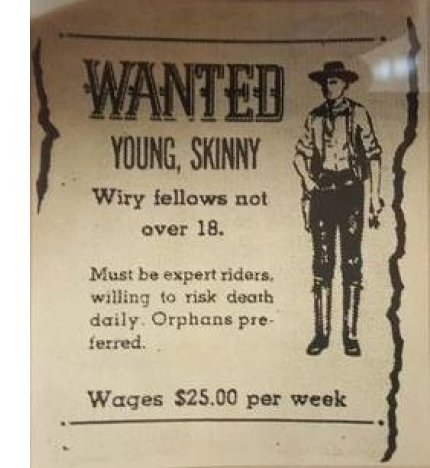 know we noticed you sent it priority mail. Also, the item is perfect- a Great reproduction & a wonderful source of info. Thank you! Sandra D.
*****************************************
Hello, I would like to inquire about Hand Crank Reel you sell, so email me availability and let me know the types of payment you accept. Hope to hear back from you ASAP. Best Regards, Bill Dyer, Dyer Product Inc, Glendale, CA 91203, USA



(this is a phony product inquiry, there is no such company or address- I have no idea what he was expecting from us- Google his name and company)


*****************************************
Handbook of Cast Bullets by Lyman Corp 1973 - Does this book have reloading data under either the 38 SPL or 357 Mag for the bullet mold #358093? It is a 125 grain spire point bullet. Also, are the reloading data pages in color or black and white? Thank you (onerarebear-ebay)



The original 1973 ed was B&W as is our copy, the 1958 edition was in color. Neither features the #358093 bullet. Perhaps the earlier Ideal catalogs have that information. Cheers, Rob


*****************************************
Dear Rob, Thank you very much for your reply. I well understand the problem (not shipping outside the U.S.) and will keep waiting until the situation allow again the shipping outside of the U.S... Your Company is an inspiration to all antique guns collectors and shooters... With all best regards, Christian
*****************************************


Hi Craig, I got your phone call last evening after we closed for the day. We have only one other Fecker manual/catalog that I will attach. I'm not certain which model you are looking for and Fecker was around for a while so they made many models however, their literature is rare. I would call, but you say you sleep about now as I write and I am just to work (I'm a bit older than you!) so this email will have to do. Cheers, Rob


*****************************************
Does your Stevens catalog show all of their rolling blocks rifles could you please enclose some more photographs a number of pages I am very interested in this item I'm trying to find information on how to date the rifles. Honorably and respectfully Frank Sever



Frank, All the weapons in the manual/catalog are listed in the advert (scroll down). We can't do more pics because with over 6000 items we get requests for that all day and we just don't have the time. Rob






*****************************************
In the process of ordering two books I made a mistake and ordered this book and after talking with Rob I was trying to get this one canceled oldchief85-9: Ebay



It's Frank, isn't it (when the order comes through we don't get the ebay sign-in name/moniker)? I'm working on it. The plan is to try to pull the order from the stack as it goes to print, that's why I'm here today. I'll find it, not to worry. Rob for cornellpubs



Yeah I didn't know if you could find it by the order number or not oldchief85-9:



Nothing at ebay works that easily, that's why we only advertise about half the publications we reprint, it just isn't worth the time it takes to baby their system along. It's a shame ebay used to be terrific and a main source of our sales. Rob



Well Rob I want to say thank you my eBay account tells me they refunded me the money for that book I can't wait to read the other one. The only problem is you're probably going to get a lot more money for me because I've been trying to look at your site and there's about 10 other books that I'm going to need. But thank you very much for your outstanding customer service I truly do appreciate it in the time of computers all everything and people are left in the dust I truly appreciate your effort oldchief85-9:
*****************************************
Abby or Rob (as it says at the end of the newsletter)(but this isn't a website question), I am not subscribed to your newsletter (I'm not THAT into the older firearms I own), but my brother is. He just forwarded the March 2021 Newsletter, and I found everything, from the "Rants and Raves" titling to the end, some of the funniest, and dumbest, things I've ever read. It's stuff like that that makes me question as to whether or not the revitalized push for background checks is warranted, or not. I may subscribe, if for no other reason than to have a good laugh once a month! Keep it real! Phillip
*****************************************
Ref: Colt 1972 AR-15 Model SP1 "Sporter" Rifle Manual- Do you have a colt 1978 AR-15 Sporter Rifle manual or is it the same one . Thank you eaglesass:(Ebay)



Dear eagle… The original of this manual was printed in 1972. I still don't know if it changed by 1978. If you are looking for a display piece I would search for an original from 1978. Rob


*****************************************
Ref: Colt 1972 AR-15 Model SP1 "Sporter" Rifle Manual - Is there a date in this manual? Like a printing date? I have a 1979 Colt AR-15 and would like to find the correct manual for this rifle... I ask these questions just to know if this specific manual would have been the correct one for a 1979 Rifle... Thank you! tahoe36c



Dear tahoe36c… The manual is dated 6-11-72 but I don't know if it is appropriate for a rifle made seven years later, sorry. Rob


*****************************************
(Dear Abby) Marksman M1010 & M1010X Owner's Manual $3.45 Not what I expected. It is a clear and usable reproduction of the manual but laid out all on one sheet. I had expected a "true" reproduction of the manual. Just my opinion



Hello dmjp, Thanks for your note. Actually, what we sent you is a scan of both sides of the manual as it came in the box with the pellet pistol (I may have mentioned I had one as a child). The original was folded along the lines that are visible in our copy, first down the center, then in half so when you opened it the back side of the paper has the manual section in four panels and the front has some advertisements and the picture of the pistol which, when open appears upside down when compared to the three other panels. So, the copy we sent you is an exact copy of the original. Sorry to be long-winded! Cheers, Rob



Thanks for the clarification. I wanted to ask before I left undeserved feedback. Your reply (and I did not find it long winded) was appreciated. Thank again, now I can leave positive feedback! Dmjp (ebay)



We appreciate the opportunity to explain items we sell before we get bad feedback. Cheers, Rob


*****************************************
Ref: Daisy 1948 Handbook No. II and Advertisement - So you sell a reprinted copy of the handbook and also you sell a copy of the catalog or advertisement that is inserted in the middle of the handbook. Is this correct? Thanks bone_collector0: (Ebay)



Dear bone_collector0: yes, that is correct. Abby



(Dear Abby) Okay I see now that it is a catalog inserted into the booklet. Like a mini catalog. Thanks bone_collector0:
*****************************************
Ref: Kenton Toys and Cap Guns 1952 Catalog - can you please send some photos of the interior pages. David theantiquecowboy (ebay)



David, If you scroll down you can see the contents section. We can't send pictures of our over 6000 publications, sorry. Rob




*****************************************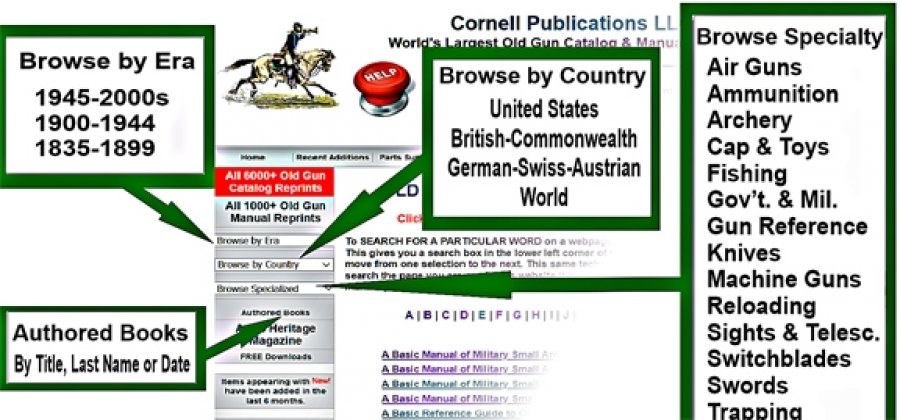 Cheers,
Rob and Abby
The End.