B-C's Special Distance Learning Page with Complimentary Materials

In response to school closures due to COVID-19, Bolchazy-Carducci Publishers is making a variety of materials available to the classics community in order to ease the transition to distance learning. Please see our new Distance Learning page to freely access downloadable packets of fair use excerpts from our books as well as some fun mythology-related activities.

Phoenix Wins: Martia Dementia 2021 Recap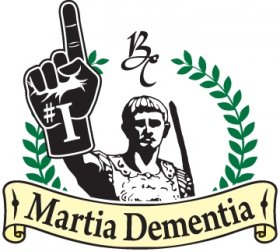 In this year's Martia Dementia, military commanders of the ancient Mediterranean faced a new set of challengers: birds of many a kind of feather (the mythological, the historical, and the dubiously described by Herodotus and Pliny). Surprisingly, the avian adversaries proved formidable from the very beginning. Aethon handily defeated Agrippa, the sirens bested Artemisia of Caria, and the sacred chickens of Rome were unusually resilient in a match with Jugurtha. Nonetheless, many of the ornithological oddities (cinnamon bird, hercinia, crocodile bird, caladrius) were easily eliminated by their military foes.

The championship round featured the quasi-immortal phoenix versus the poisonous ducks of Pontus, who put forth a valiant effort for a group of seemingly benign water fowl. The phoenix surpassed a number of figures in its quest for dominance, overcoming Marcus Aurelius, Leonidas, and Julius Caesar in the first three rounds. Continuing its blaze of glory, the phoenix went on to top fantastical feathered beings in the quarterfinals and semifinals: the griffin and then the sirens.
Meanwhile, the poisonous ducks of Pontus first had to get past Sulla, the powerful Roman general known for defeating the king responsible for their very existence. Lucky for them, their lethality knew no bounds, destroying Sulla and a number of other leaders on their way to the final round. However, the poisonous ducks couldn't quite muster the destructive force needed to overcome the fierce, fiery phoenix. In the end, the phoenix was crowned the victor.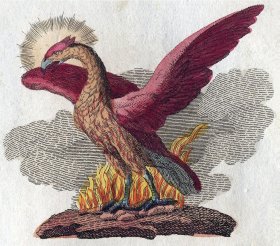 Thank you to all who participated this year in Martia Dementia, and many congratulations to our bracket winners! First prize goes to Abby Lee, a student at Saint Ignatius College Prep (Chicago, IL). With forty-eight correct picks, Abby clear and away crushed the competition. New Trier High School (Winnetka, IL) performed well this year, the students' enthusiasm frequently translating to overall success in the contest. A New Trier student took second place with forty-four correct picks. Just like last year, third place was quite close: while several participants correctly selected forty-three game winners, only one had accurately predicted the outcome of the championship game. Congratulations to Keira Rosario, student at Gorham High School (Gorham, ME)! The most abysmal bracket was awarded to Akiva Sherin of New Trier High School, who only made eleven correct selections.

There you have it—your Martia Dementia 2021 winners! Once again, thank you to all participants, who helped make this year's contest a resounding success. Have strong feelings about this year's winners? Hope to see a particular ancient figure featured in next year's contest? Tweet @BCPublishers what and who you would like to see and include the hashtag #MartiaDementia or give feedback in the comments below. We would love to hear from you!

Amelia Wallace
Editor
The Pappas Post photos celebrate celebrities who loved the Acropolis.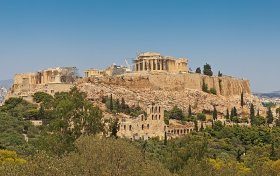 View from Philopappos Hill in Athens of the Acropolis. Photo by A. Savin, Wikimedia Commons—Creative Commons 3.0.
---
Vox populi vox humbug! And other lessons from General William Tecumseh Sherman.
---
---
Connecting America's favorite pastime, baseball, with classics.
---
Due to popular confusion, Greek alphabet no longer used to identify storms.
Bolchazy-Carducci Publishers is pleased to provide complimentary webinars on a variety of subjects, especially pedagogical, of interest to classicists. Some webinars are geared to the Latin for the New Millennium program and to topics generated by the AP* Latin curriculum.
Read eLitterae or follow us on Facebook and Twitter for the announcement of our winter/spring
series of free webinars.
Please note:
The Bolchazy-Carducci Publishers Webinar Program is intended to be a live interactive endeavor in which presenter and attendees ask questions, make comments, seek clarification, share examples, etc. Thus, by design and in order to protect the presenter's intellectual property, B-C does not make recordings available to non-attendees. B-C encourages those interested in a given topic or presenter to plan to attend the live webinar.
If you have suggestions for webinars, please contact Don Sprague.
---
What Equipment Do I Need for B-C Webinars?
To participate in Bolchazy-Carducci Publishers sponsored webinars you will need high-speed internet access, computer speakers/headphones, current web browser, and the link to the webinar virtual meeting space, which is provided in your webinar invitation.
Webinars Make for User-Friendly Professional Development
Participation is free. All webinars provide opportunity for participants to ask questions. Learn lots—attend as many presentations as you can. Bolchazy-Carducci Publishers provides documentation for your participation. You can share this with your supervisors. Many webinar presenters provide handouts, etc.
Bolchazy-Carducci Publishers provides eTextbooks on a variety of eBook platforms. Bolchazy-Carducci textbooks are available through VitalSource,

GooglePlay

,

Chegg

, RedShelf, Adams Book, Follett,

MBSDirect Digital

, and ESCO. Each eBook platform offers a variety of tools to enhance the learning process. eBooks have the same content as our traditional books in print.
You can read eBooks on a Mac, PC, iPhone, iPad, Android, or a variety of eReaders. Review the eBook providers specifications.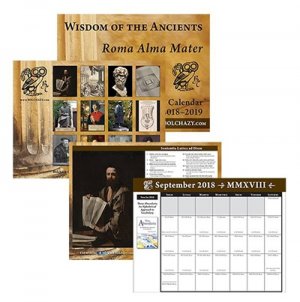 The 2020–2021 Roman Calendar has been mailed. If you did not put yourself on the mailing list or would like to download a printable PDF, we have the full file posted on our website!
The 2020–2021 Roman Calendar follows the travels of Aeneas, with each month focusing on a representative image corresponding to each of Aeneas's stops. We'll be posting JPEG images of each month of the calendar—feel free to use these calendar resources in your LMS or online classroom!
April represents Aeneas's first stopover in Sicily, where he skirted by the island of the Cyclops, spotted Mt. Etna, and conversed with one of the Greeks left behind by Ulysses and his crew. This month's painting shows the medieval Norman ruler Roger II, whose military and political successes allowed him to create a far-reaching kingdom that encompassed much of southern Italy, Sicily, and North Africa. The emergence of Norman-Arab-Byzantine culture under Roger resulted in a flourishing of the arts and sciences. Leading scholars, soldiers, poets, scientists, artists and more gathered at Roger's court in Palermo from all over the Mediterranean, resulting in significant cultural exchange.

The Capella Palatina, the chapel in Roger's Palermo palace, has elements of Norman, Byzantine, and Islamic architectural styles. Decorated with stunning mosaics, it also features special vaulting known as a muqarnas ceiling. The portrait of Roger, with both Arab and Norman influences, was painted alongside ornamental designs and representations of daily life amid the facets of the vaulting.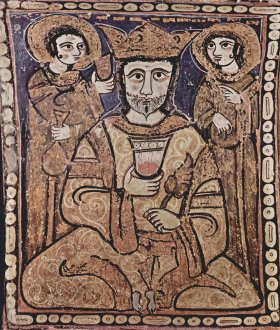 Watch Facebook for monthly postings.
Preview Bolchazy-Carducci Titles

Preview Bolchazy-Carducci titles before you purchase using Google Preview.
---

Downloadable Products
iPodius - Bolchazy-Carducci Publishers online shop for: audio, software, video, and a treasure trove of teacher-created materials in the Agora.
---
B-C Facebook Fan Page
Become a FAN of Bolchazy-Carducci Publishers, visit our Facebook Fan page for the latest news from B-C.
---
B-C Blog
Visit the BCPublishers Blog for B-C news and information.
The most recent addition to the blog includes tips on incorporating 3-D printing projects, including Latin inscription cookies, into the Latin classroom.
---
BCPublishers on Twitter
Follow us on Twitter
---
AP® is a trademark registered and/or owned by the College Board, which was not involved in the production of, and does not endorse, this site.
These products have been developed independently from and are not endorsed by the International Baccalaureate (IB).
For those whose schools break around Easter, hope you, your families, your students, and their families enjoyed some relaxation, recreation, and rejuvenation! For those yet awaiting spring break, wishing you the same and hoping the time until break flies quickly. Growing up in Massachusetts, our spring break was always in April, around the 17th, Patriots Day, a state holiday. I've learned it's also celebrated here in Maine.





Congratulations to our colleagues at CANE for a successful annual meeting held virtually over two Saturdays. Presentations covered a range of topics and addressed timely discussion of racial and social justice and the classics. Kudos to Mark Pearsall of Glastonbury High School (CT), who was awarded the Barlow-Beach Award for Distinguished Service to CANE and the Classics. Congratulations again to Matt Katsenes, who we recognized in the February issue, honored as an outstanding precollegiate educator.





If you're looking for a special summer program for some lifelong learning and professional development, check out CANE's 2021

Summer Institute

. Of course, you are always welcome to participate in a Bolchazy-Carducci Publishers webinar. For a decade, B-C has taken pride in offering this teacher-friendly, complimentary program of professional development. B-C sends each attendee a certificate that documents their participation and commitment to professional development.




It is my pleasure to encourage you to check out two essays in this issue penned by my talented colleague, editor Amelia Wallace. This month's Teaching Tip, "Lumina and the New Latin Classroom," is updated and adapted from a similar piece published last year. Logophiles will enjoy Amelia's recap of Martia Dementia 2021 as it's a delight to read!



Happy Spring!



All best,





Don



Don Sprague
Executive Editor
editordon@yahoo.com

Lumina and the New Latin Classroom

This past year has seen many of us rely more on digital resources and virtual platforms in every way—Bolchazy-Carducci Publishers included! Since March 2020, we have been adding to and improving our online content to better support teachers faced with the myriad difficulties imposed by the global COVID-19 pandemic. In developing the three Lumina programs that are now available, we focused on creating interactive exercises that both engage students and ease some of the burdens educators routinely experience. We currently offer Lumina: Caesar and Vergil Selections, Lumina: Artes Latinae, and Lumina: Latin for the New Millennium.


While each product in the Lumina family has different objectives, all feature similar functionality and provide flexibility—to students in their learning and teachers in their planning. Below, we present an overview of Lumina's design within the context of Lumina for LNM. The components and organization described in this essay are unique to the exercises that accompany Latin for the New Millennium, Levels 1 and 2. Nevertheless, these insights into the role that digital learning can play in the Latin classroom apply more broadly to Bolchazy-Carducci's online offerings. Significantly, all Lumina programs use immediate feedback to encourage students to self-monitor, while also presenting teachers with frequent snapshots of their progress.


Each chapter in Lumina for LNM begins with a Practice Exercises page, which contains exercises that reinforce key concepts for each section of the LNM chapter. The Practice Exercises promote student independence with clearly stated objectives and references to relevant textbook pages. Many activities on this page do not allow students to enter incorrect answers; thus, students do not internalize faulty paradigms or improper syntax. Other questions offer detailed feedback for incorrect answers, giving students another opportunity to review fundamentals. Drag-and-drop, matching, and crossword activities are replayable and allow for repeat practice—an essential study habit.


Additional Exercises supplement the Practice Exercises and correspond to each chapter's reading, vocabulary to learn, and Language Facts. These activities continue to offer immediate feedback, but less scaffolding is provided than in the Practice Exercises. Depending on which score settings the teacher selects, these exercises can serve as quizzes or quick progress checks. The Additional Exercises also offer a simple way for teachers to differentiate lessons. While those students who have already demonstrated mastery of certain topics might complete longer translation or composition assignments, those who need more practice can work toward mastery with the Additional Exercises.


Using Lumina, teachers can ask students to review a chapter on their own, confident that students have completed and understood the assignment. In-class time can then be reserved for activities that require more teacher guidance. For example, teachers can ask students to read a chapter reading at home and answer the associated Lumina comprehension questions. In class, students might translate the reading, perform the reading as a play, or rewrite the reading from a different perspective. Lumina opens a world of new possibilities for in-class time.


Bolchazy-Carducci recognizes that every teacher, every classroom, every student has different needs. Lumina is exceedingly adaptable and offers the instructional flexibility that has become so crucial in today's world. Now available to accompany LNM or the AP Latin syllabus, or as an update of the standalone course Artes Latinae, Lumina allows for new modes of student engagement suitable for a variety of classroom settings.


Amelia Wallace
Editor

Lumina: Received to Much Acclaim from Students and Instructors


Available to accompany Latin for the New Millennium and Caesar and Vergil Selections and as a standalone, comprehensive Latin course, Artes Latinae!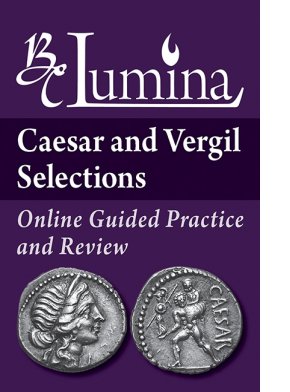 Lumina: Caesar and Vergil Selections
offers online interactive exercises to accompany
Caesar: Selections from his Commentarii de Bello Gallico
and
Vergil's Aeneid: Selected Readings from Books 1, 2, 4, and 6
. Hundreds of automatically-graded multiple choice questions promote close reading of all selections and provide students with immediate feedback. Copious free response questions ensure that students have the tools to thoroughly analyze Latin passages for grammar, style, and historical context. Practice exams, flashcards, and supplementary exercises allow for further review and assessment.
An ideal learning tool, for online or in person classes, that provides exceptional AP Exam prep!

Lumina for Latin for the New Millennium is an easy-to-use online interactive tool featuring a multitude of practice and review materials. With its guided activities and self-grading exercises, Lumina provides students with immediate feedback and frees up class time for translation, aural-oral work, discussion, and other student/teacher interactivity. Lumina is both student- and teacher-friendly!

To learn more, visit the
Lumina
for
Latin for the New Millennium
product page
and watch the overview
video
.
Fully Interactive Online Introductory Latin Course for Today's Student


For those intending to learn or review Latin on their own, at their own pace, Artes Latinae has long provided all the tools necessary to achieve a firm grasp of the language. Now, the self-teaching Latin course is available as a fully interactive online program, Lumina for Artes Latinae. Receive immediate feedback while progressing through the audio- and image- enhanced frames—anytime, anywhere, on an internet-enabled device. This course is a great option for college-level summer study or course scheduling conflicts.


Each level of Lumina for Artes Latinae is equal to a semester of college Latin study. Students who have finished Levels 1 and 2 are ready for reading courses.

Teachers & Students Love B-C Novella Series

Designed to engage and delight novice and intermediate learners, these Latin readers use limited, high-frequency vocabulary and copious images to support comprehension. The debut titles in the
Explore Latin
and
Encounter Latin
series focus on the world of Roman augury—entirely in Latin!
The nonfiction text
Explore Latin: Avēs
offers an immersive introduction to the significance of birds in Roman culture and religion. This "pre-reader" pairs perfectly with the
Encounter Latin
novella,
Augury Is for the Birds
, which delves deeper into the ins and outs of augury and its role in ancient Rome.
Great gifts for the young Latin learner in your life!

Marvelous reading resources for your Latin 1 classroom!

Editor's Note: CANE Wiencke Teaching Award Winner Matthew Katsenes has developed a
directrix legendi
for
Augury Is for the Birds: Marcus de Avibus Discit.
We are pleased to share the following webinars for this semester. We are in the process of finalizing the complete roster of professional development presentations.
Tuesday, April 20, 2021, 6–7:00 pm ET
The Archaeology of "Race" in the Roman Empire:

Old Problems, New Approaches
Presenter: Sinclair Bell, Northern Illinois University, DeKalb, IL


Can we write an archaeology of "race" in the Roman period? In this webinar, Dr. Bell considers the question through the lens of images of and artifacts related to Aethiopians (that is, Sub-Saharan Africans). After providing a brief overview of the corpus of objects and their imagery and the critical axioms of their study, he will propose some new ways of thinking about this material culture and discuss the ethical stakes of such a project within the field of archaeology more broadly.

Sinclair Bell
is a classical archaeologist and art historian. Professor of Art History at Northern Illinois University, he is also the editor of the
Memoirs of the American Academy in Rome
. His current areas of research include the art and archaeology of the Etruscans; the art and archaeology of the Roman provinces; spectacles in the Roman imperial period; the visual and material evidence for slaves and foreigners in the Roman Empire, especially Aethiopians/Nubians. He has co-edited twelve books, including
Free at Last! The Impact of Freed Slaves on the Roman Empire
(London, 2012). After earning his BA in Classical Studies and History at Wake Forest University, he earned a master's degree in Classical Archaeology at the University of Oxford and the University of Edinburgh, from which he received his PhD in Classics in 2004. He also studied at the University of Cologne and has been a Fellow at the American Academy in Rome, the Deutscher Akademischer Austauschdienst, and the Howard Foundation. Congratulations to Professor Bell who has recently been named a recipient of a prestigious
National Endowment for the Humanities
grant to fund his research on the visual and material evidence of race and ethnicity in the Roman Empire (c. 100 BCE–200 CE).
Tuesday, May 11, 2021, 6–7:00 pm ET
Julius Caesar's "Augustan" Dictatorship
Presenter: Hans-Friedrich Mueller, Union College, Schenectady, NY


Caesar's Commentarii de Bello Gallico portray a republican general of the traditional type. When students turn from this reading to Vergil's Aeneid, they land in a rather different world of myth, legend, and Augustan values. How can we help students bridge this seeming disconnect? We can fill in the historical background. Many of the policies and programs that we associate primarily with the principate of Augustus were, in fact, either established by, or foreshadowed in, the legislative program of Caesar's brief dictatorship. Cassius Dio, for example, discusses Caesar's descent from Venus and Mars, his celebration of equestrian games for noble youth, and his promotion of marriage and childbirth. By exploring "Augustan" elements in Caesar's legislative program, we can help students connect Caesar not just to Augustus, but also to Augustus's Vergilian avatar Aeneas.

Hans-Friedrich Mueller has been praised for his previous webinars for B-C. Mueller, a.k.a. Molinarius/ΜΥΛΩΝΙΚΟΣ, is the Thomas B. Lamont Professor of Ancient & Modern Languages at Union College. He is a recipient of a Lifetime Achievement Award from Eta Sigma Phi and of the Society for Classical Studies Award for Excellence in the Teaching of Classics as well as two awards for excellence in teaching at Florida State University. While at FSU, Mueller developed a graduate distance program in classics for high school teachers. Mueller is the author of Roman Religion in Valerius Maximus (Routledge, 2002), the editor of an abridgment of Gibbon's Decline and Fall of the Roman Empire (Modern Library, 2003), the translator of Mehl's Roman Historiography (Wiley-Blackwell, 2011), and the author of two video courses for The Great Courses (Teaching Company), Latin 101: Learning a Classical Language and Greek 101: Learning an Ancient Language. Molinarius's six years as a high school teacher served him well as author of Caesar: Selections from his Commentarii De Bello Gallico and as coauthor (with Rose Williams) of Caesar: A LEGAMUS Transitional Reader (Bolchazy-Carducci, 2012). Mueller is presently working on night as a legal, religious, and social context in Roman culture.

Teaching Tips & Resources

► Classroom Resources
• The Louvre puts its entire collection online.

• Mastering metonymy!

• A little lesson on e.g. and i.e.

• Handy handout on spatially-oriented prefixes.

►

Social Justice


• LGBT emperors of ancient Rome.

• Greece's army of lovers.

• Women, clothing, and color codes in Roman taverns.

• The Roman roots of tokenizing foreign women.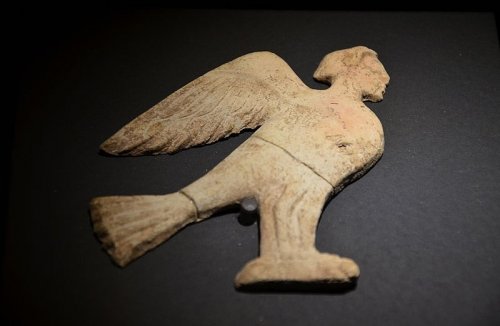 Terracotta relief with siren, from Greece, 4th century BCE, Monsters. Fantastic Creatures of Fear and Myth Exhibition, Palazzo Massimo alle Terme, Rome. Photo by Carole Raddato, Wikimedia Commons, Creative Commons 2.0.




• Why are so many monsters of the Greek world female?

• The role of dolls in the life of Roman girls.

► Res Romanae
• Showcasing the spectacular Roman villa at Oplontis.

• Photos of the Meta Sudans before its destruction. Thanks to the Roman Archaeology in Photos Facebook group.

• Terrific photo of the cross section of a Roman road. Thanks to the Roman Archaeology in Photos Facebook group.

• Check out the Roman road preserved by McDonald's.

• Rome's aqueducts revisited.

• From riches to rags: Marcus Licinius Crassus.

• Roman ruins at Palmatis in Bulgaria.

• Hadrianic aqueduct at Caesarea.

• Murder in the Roman manner.

• Italian homecoming for mosaic from Caligula's floating palace.

► Res Aegypticae
• Fabulous find—lost golden city, Egypt's "Pompeii," will prove a significant source on everyday life.

• More on Egypt's industrial brewery.

• New find of early Christians in Egypt.

• Facial reconstruction of King Tut's dad.

• Video introduces papyrus makers of today.

• Royal mummies paraded through Cairo.

► Res Hellenicae


•

Boris Johnson avers Parthenon marbles are staying put.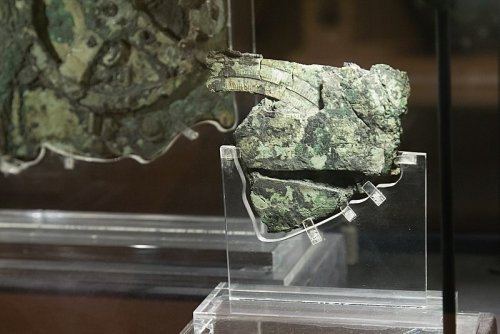 Mechanism of Antikythera, 150–100 BCE. National Archaeological Museum of Athens. Photo by Zde, Wikimedia Commons, Creative Commons 4.0.




•

Scientists unlock the secrets of the Antikythera mechanism.



•

The legacy of ancient Greek technology.



•

Studying the ancient Greek concept of akribeia.



•

Harvard honors its heroes of Greek independence.



•

Olympia reveals ancient bull figurine—possible votive?



•

Reviving the Promitheia on Mount Olympus.



•

An excerpt in ancient Greek: Poseidon and Athena, from Euripides's Trojan Women.



•

Neolithic cat burial in Cyprus.

► Res Aliae


•

Iron Age warriors buried in feather bedding.



•

New discovery of Dead Sea scroll fragments.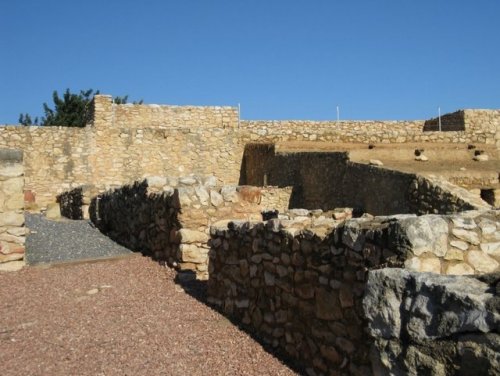 Iberian citadel of Calafell. Photo by Jatenas, Wikimedia Commons,
Creative Commons 3.0.





•

Remains of pre-Roman Iberian citadel of Calafell.



•

Oldest known map in Europe—bronze age slab.

2021 Classical Conferences and Meetings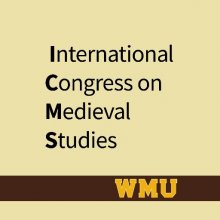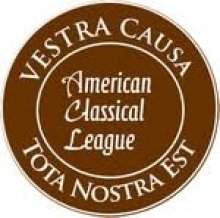 Bolchazy-Carducci Author Presentations





Monday, June 21, 2021
10:00 –11:30 EST "Changing Perspectives: Making a Paradigm Shift in Course Content"panel participant Victoria Pagán, author, A Sallust Reader: Selections from Bellum Catilinae and Bellum Iugurthinum, and Historiae

Wednesday, June 23, 2021
10:00–11:30 EST "In Search of the Beloved Community"panel participant Robert Patrick, introduction to B-C novellas.

11:45–12:45 EST "Classical Reception in Modern Dance: Martha Graham's Medea in "Cave of the Heart" Ronnie Ancona, author, Horace: Selected Odes and Satire 1.9: 2nd Edition Revised and Writing Passion: A Catullus Reader, Second Edition; coauthor, A Horace Workbook and Horace: A LEGAMUS Transitional Reader

Friday, June 25, 2021
10:00 –10:30 EST "Before Led Zepplin: Robert Plant's Headmaster R.L. Chambers and His Latin Textbook, Septimus, A First Latin Reader"Michele Valerie Ronnick, editor and introduction author, William Sanders Scarborough's First Lessons in Greek: A Facsimile of the 1881 First Edition

2:00–3:00 EST "Perfect Latin Textbook II" David Pellegrino, coauthor, Caesar & Vergil AP® Vocabulary Cards; author, Cicero and Horace Vocabulary Frequency Lists for AP® Selections and Catullus Vocabulary Cards for AP® Selections



AP® is a trademark registered and/or owned by the College Board, which was not involved in the production of, and does not endorse, this product.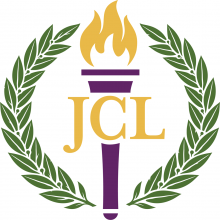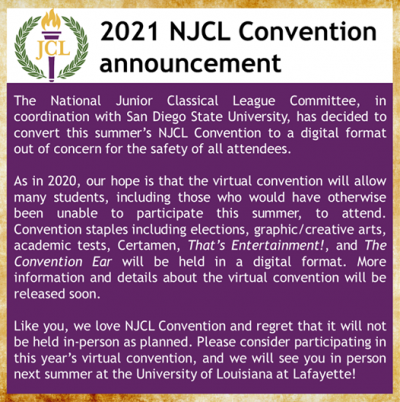 eLitterae Subscribers Special Discount

for eLitterae Subscribers
Makes for a great class prize or graduation gift!
Author:
Sylvia Gray
Illustrator:
Lydia Kolle
r
141
pages, paperback
ISBN 13: 978-0-86516-818-3
$19.00
$10.00
This offer is valid for up to ten (10) copies, prepaid, no returns.
Discount is not available to distributors.
This offer expires 05/17/21.

Enter coupon code eLit0421 on the payment page.
The special offer pricing will be charged at checkout.

(Please note that there will be no adjustments on previous purchases.
Offer is nontransferable and subject to change without notice.)