**You are receiving this email because you have either signed up for my mailings at some point or have received or expressed interest in healing, massage or intuitive sessions with me.**
May you know the Beauty and Truth that is Who You Are.
May you know the Wisdom within, and always listen to and express the Song of you Soul.
Hi Everyone,
If you've been in to see me within the past 2 months, you know that the office no longer looks like the one pictured above! Here are some photos of my new office.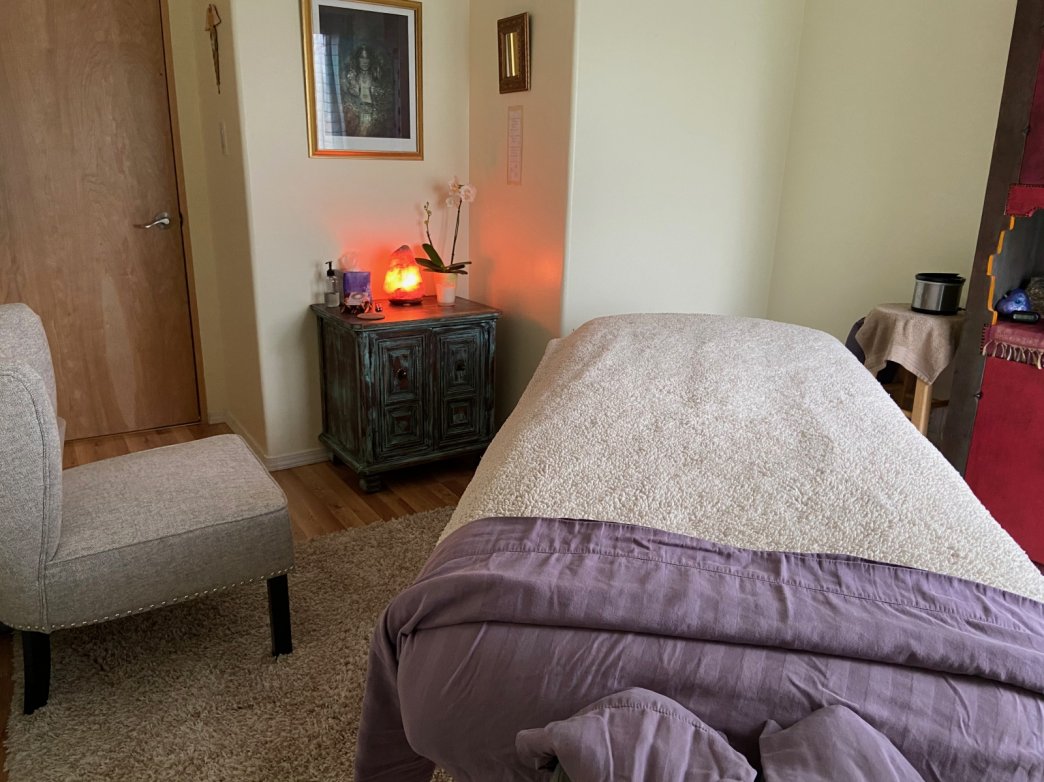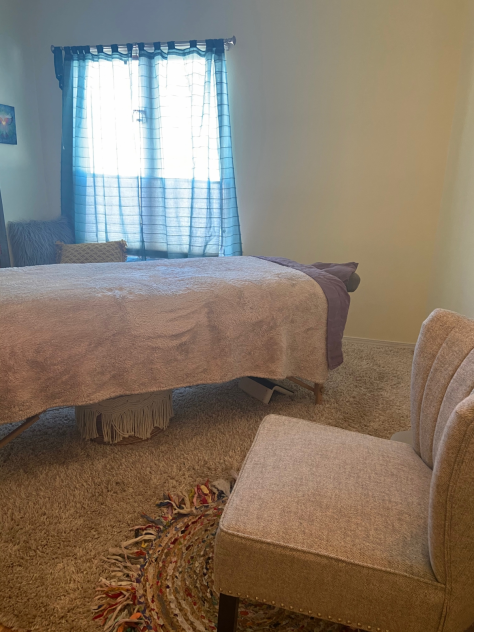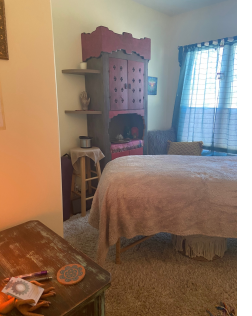 I'm in the same location but have moved into an office down the hall, into my own space, and I'm loving it.
One of the benefits for you is my expanded availability. In addition to Tuesdays, Wednesdays, Thursdays, and occasional Saturday, I now see people here and there on Mondays and Fridays.
To schedule, just drop me an email, call or text.
Take time for your self care. Unplug.
✥
"When we devote some calm time to the heart and come off the treadmill of stress and distraction, we can enter into the beauty within." To do so "...heals you and calls you out beyond the smallness of your own self-limitation, to experience new horizons." -John O'Donohue
✥
TIPS and TRICKS for TIGHT NECK and SHOULDERS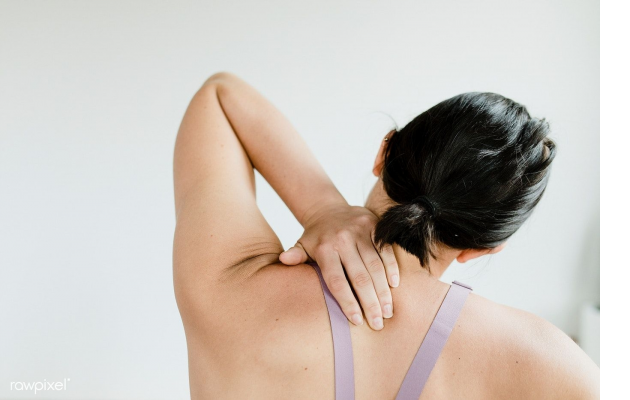 I've shown several clients these

maneuvers recently that are great to do between sessions to help with neck and shoulder tension. I invite you to try them out!:
PRACTICE ONE: Lay horizontally on your bed so that your head is near the edge. Now gently edge your body and head towards the edge so that your head begins to droop over the edge. Do this mindfully, taking good care not to strain. Continue edging yourself further, until the edge of the bed is at your upper back and your your head is dangling, relaxed over the edge.

This should feel good. If it doesn't at any point, gently edge yourself back up so your head is flat on the bed.

If it's feeling good, now you can begin to explore. How does it feel to droop more (backbend) or less? How does it feel to raise your arms up and over your head or

have

your arms tucked along beside your body on the bed? Again, do all this slowly with care- don't hurt yourself.
Extra bonus

: If you have jaw tension, gently open your mouth just a little bit while your head is dangling off the bed. Feel this amazing gentle jaw stretch given by just by the weight of your own head.
PRACTICE TWO: Lay on your back on the floor. Have a thick-ish pillow nearby or zafu cushion. Place the pillow under your upper back and neck. Now bend your knees so your legs are bent and your feet are on the ground. Lift your hips. For those of you that know yoga, you are now in bridge pose, with a pillow under your upper back. Now here's the yummy part. PUSH with your feet so that you are sliding yourself up beyond the pillow. This should feel like the pillow and floor is now pulling all those tight upper back muscles down, stretching them down, lengthening the neck and upper back. Experiment with pillow size, type and placement.

Extra bonus:

The gentle backbend while laying on the pillow is delicious. Experiment with having your arms down at your sides, spread wide in a T, and over your head while in this gentle back bend. You can stack a couple of pillows to enhance the back bend, and then take one out when you do the push/slide.
There are other stretches and movements that help as well. I'm happy to share more with you at your session or in future emails.

I discovered these practices by listening to and exploring my own body. Where is your body speaking to you? Play and gently experiment with movement, postures, stretches, and breathing into these areas. See what you might discover.


Wishing you much peace, love, wellness and joy,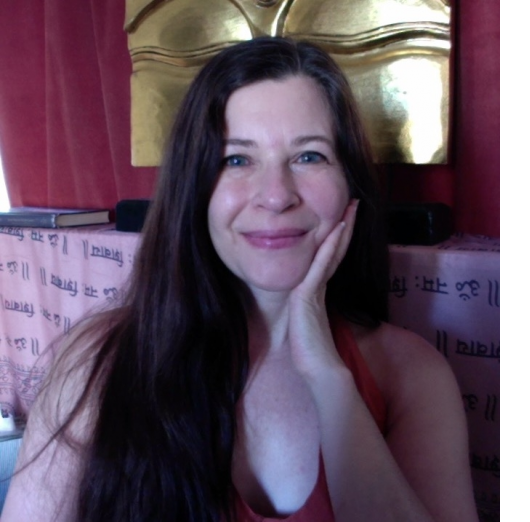 Beth is an energy medicine practitioner, intuitive, bodyworker, artist, psychosynthesis guide, RN, 20+ years meditator, yoga, nature an animal lover.
Supporting others to go deep within, find inner stillness, access potent bits of clarity, their innate healing energy, and unique soul essence, are some of her great passions.
For over 20 years, Beth has assisted others through her creativity and sessions, with their physical well-being, inner spiritual connection, dreams and life decisions, soul growth, transitions, and general need for self care.
Beth has a healing practice in Santa Fe, and a growing clientele across the US and Europe. Her guided meditations may be found on the Insight Timer app:
http://insig.ht/bethbuddha
and more about her healing practice, artwork and more at her website:
https://www.bethbudesheim.com
Sessions are available in-person, and through phone, Skype and email.