So much big news. Machol Merkaz registration is now open!!! MACHOLMERKAZ.COM for the info. October 7-10, 2021. Fantastic staff, fantastic setting. People coming from all over. If you want a deluxe room, register ASAP before they are all reserved.

Well, clearly the other big news is our planned return to Thursday night CID Live and in person at Congregation Beth Emet STARTING ON JUNE 24TH!!! Here is a look at our new format:



7-9PM: circles/lines (including teaching) The first part will be beginners focused. At some point later in that session, maybe around 8:30 we'll teach a circle dance intended for the general repertoire.


9-11PM: mixed partners/circles sets. We'll teach one partner dance, pretty close to 9.




11-11:30PM: ending partners





We plan to continue to broadcast on zoom. And perhaps have guest leaders do some short sets sprinkled in. TBD on that part, but hopefully we can have remote people show up on the big screen in our room and be able to dances their dances while focusing on our own circle at the same time. We hope to maintain the wonderful connections we have made over the past year to the extent we can. This is a work in progress. We'll see where it goes.





OUR INDOOR SESSIONS WILL BE OPEN ONLY TO THOSE WHO ARE FULLY VAXED. PLEASE SEND A PHOTO OF YOUR VACCINATION CARD TO ME AT:

philip_b_moss@hotmail.com or via my whatsapp at +1 312 519 8669. Many of you have already sent me your cards. Thanks so much. The rest of you, keep them coming.



WE ARE REQUIRED TO MASK IN THE TEMPLE'S PUBLIC SPACES WHEN WE ARE OUTSIDE OUR DANCE ROOM.

For now, we are not permitted to serve food (but I am optimistic this will change).



COST: $12 on non-party nights (our costs have gone up significantly)





Stay tuned for further information. Can't wait be together with everyone in our dance home!


* * * * * * * * * * * * * * * * * * * * * * * * * * * * * * * * * * * * * * * * * * * * * * * * * * * * * * * * * * * * * * * * * * * * * * * * * * * * * * *

Looking forward to seeing you all this Thursday.

Of course, please join us at 7PM Central for Penny's Beginners/Oldies set. And later, the rest of our most awesome CID team for this evening

including a guest set from a certain Boston Rina. See everyone

in the pictures below.



Thanks very much to La Mona Myr, Jake, Camille, and Lauren for joining us last week. Much fun as always.

Sending our deepest condolences out to the family of our good friend, Ruthy Slann z"l, who passed away this week. We are all feeling it. 😥😥😥 (See the next section for information about the memorial)

Also sending love and condolences to Janet Higgs on the untimely passing of her son John z"l. 😥😥😥 May his memory be for a blessing.

In this issue:


CID - Outside On Sunday June 20 (Our last planned outdoor session!) from 3-5PM, Off on 6/13

Our WhatsApp Group
Order Your CID-Virtual T-shirt
A message from Meliss about the passing of Ruthy Slann z"l and the Zoom memorial on 6/9
The Plan For June 10
Last Week 6/3 (and recordings)
Personals/Shout Outs
Chicago Israeli Dancing - Virtual (Local)
Machol Merkaz
Publicizing Your Dance Events on chicagoisraelidancing.com
Report on May 22nd Episode 5 of La Mona Myr's Riku meshuGAME Episode 5 With Challengers Ilai Szpiezak and Naomi Finkelstein vs. La Mona and Alberto Zirlinger!!!
Report on La Mona Myr's Riku meshuGAME Episode 4
Ilai's Harkalive
Marcelo's Classes
Ariane's Classes
August 14-15, 2021 Machol Mile Chai with Marcelo Marianoff
September 24-26 Workshop with Shmulik Gov-Ari in Boulder
November 11-14, 2021 Chile Rokedet

If you feel like helping to support CID Virtual financially, you can use PayPal

Direct Paypal Link

or Chase Quickpay (Zelle) (philip_b_moss@hotmail.com) or Venmo (PhilipBMoss - phone last 4: 8669)





Looking forward to seeing you all this week.



Be safe,
Phil
_______________________________________________________________________________________________

CID - Outside On Sunday June 20 from 3-5PM

(Our Last Planned Outdoor Session) Off on June 13)




DANCING OUTSIDE AND IN PERSON SESSION 8, AT CONGREGATION BJBE ON SUNDAY JUNE 20 AT 3-5PM!!!

PLEASE NOTE THAT THIS IS DIFFERENT THAN OUR USUAL TIME AND AT OUR NEW LOCATION

We will be in the parking lot at Congregation BJBE 1201 Lake Cook Road in Deerfield, IL 60015

Waze Link.

You get to BJBE by going south at the Pine Street traffic light from Lake Cook Road. The synagogue is directly west of the Chicagoland Jewish High School. Follow the sign and bear right to BJBE and then continue on the driveway all the way around to the west side of the building. You will find plenty of parking on the south end of the property as well as some on the west side.




Based on the most recent CDC and State of IL guidance, MASKS WILL BE OPTIONAL both for dancing and hanging around

FOR THE FULLY VACCINATED

. Those who are not vaccinated

MUST MASK

. Bring your own chair. Bring your own water. Dress in layers if needed. Bring a hat! Sounds like it will be a warm one. Bring shoes that will give you cushioning and not too much traction. There will be bathroom access but MASKS ARE REQUIRED IN THE COMMON AREAS.

P

lease don't plan on hanging out in the building.

BTW, vaccinations will not be required, but are of course preferable. Hugging will be permitted by hopefully vaccinated/consenting adults. ❤ But we will be distancing when we dance. Please make sure that you "dance defensively."

Also, by attending this session, you are expressly agreeing to hold harmless Congregation Bnai Jehoshua Beth Elohim and their staff, Penny Brichta and Phil Moss for any damages due to injury or illness that might result from your participation.

FEES

I have to pay for the maintenance guy in order to use the building so a $10 fee will be required. I will leave a box on my table so you can pay in cash (preferred). Or you can use:

Direct PayPal Link

or Chase Quickpay (Zelle) (philip_b_moss@hotmail.com) or Venmo (PhilipBMoss - phone last 4: 8669)

PROGRAM/REQUESTS

As we have been doing, my plan is to focus mostly on our pre-pandemic circle/lines repertoire. I will sprinkle in some of the hits from this past year too. If you have requests, please use the

NEW CID LIVE Request Web Page Link

to submit them

.


COMMUNICATIONS

Please make sure to watch our Chicago Israeli Dancing FB group, but especially make sure to join/watch our WhatsApp group Chicago Israeli Dancing (

Invitation to CID WhatsApp Group)

for any last minute communications (including cancellation should the need arise). Please spread the word.

We will take this week to week and see how things go. We will not be dancing during Memorial Day Weekend. Not sure yet what we will do once we resume indoor sessions. TBD. Stay tuned.

Looking forward to seeing everyone on Sunday in person!!!

_______________________________________________________________________________________________




Our WhatsApp Group


I have started to use our WhatsApp Group, Chicago Israeli Dancing, more frequently - especially for time-critical communications. As an example, if we are able to dance outside, I will post the info there and will provide updates as needed. Chicago folks especially, I strongly encourage you to join the group. Of course, if you are not on WhatsApp yet, this is a prerequisite for joining the group. Once you are on WhatsApp, here is your invitation to join the group WhatsApp Invitation




Order Your CID Virtual T-Shirt




Our amazing Carol, has relaunched the t-shirt campaign for those who would like to order one.


Order Here






A message from Meliss about the passing of Ruthy Slann z"l and the Zoom memorial on 6/9




Dear Dancers,




It is with a very broken heart that I share with you the passing of our beloved Ruthy Slann (z''l). She passed away around 4pm on June 5th surrounded by her family after her battle with cancer at the young age of 75.




She has touched the hearts of thousands of dancers over the last several decades, between several countries, and all age groups. She will be deeply missed by so many.





We will honor her life and undying love for Israeli Folk Dance on Wednesday, June 9th at 1PM ET, 12PM CT, 11AM MT, 10AM PT, 8PM Israel, 6PM GMT.





Please help me honor the life of one of the closest people in my life by attending her memorial.





Here's what you need to know:




1) The Ruthy Slann Scholarship Fund will be used to help dancers attend camps and enjoy the love of Rikudei Am. I will announce how you can donate during the memorial and will send a followup email with the information.





2) You may choose to send condolences as well.




To: The Slann Family




5252 Espana Avenue




Boynton Beach, FL 33437



3) To join the memorial:

Ruthy Slann Memorial on Zoom




https://zoom.us/j/91864782992?pwd=MmhUZmNRUUpEWXRQcVNTOFpaWDNkZz09

Meeting ID: 918 6478 2992 Passcode: dance






One tap mobile +13126266799,,91864782992# US (Chicago) +16468769923,,91864782992# US (New York) Dial by your location +1 312 626 6799 US (Chicago) +1 646 876 9923 US (New York) +1 301 715 8592 US (Washington DC) +1 346 248 7799 US (Houston) +1 669 900 6833 US (San Jose) +1 253 215 8782 US (Tacoma) Meeting ID: 918 6478 2992 Find your local number:

https://zoom.us/u/acct6DQbHW




You will be muted upon entry. Please stay muted until you are called on.



PLEASE FORWARD THIS INFORMATION TO YOUR COMMUNITIES, SESSIONS, EMAIL LISTS, ETC. FROM ALL OVER THE WORLD.




May Ruthy rest in peace and may we all be comforted by our vast community of dancers sharing memories + stories + more.





-Meliss Jakubovic, Atlanta, Georgia session




The Plan For June 10
7PM - Penny starts off with a half hour of beginners/classics.

7:30 - Sets led by Ariane, Rina R, Barb, Nina, Penny, Rina W, Sarah, Ilan and Mayla.

Finishing around 11:30PM

Team members on LOA this week: Denis, Gabi, Lauren, Bennett, Latishya, Aaron, and Deb. Looking forward to your returns!.

Finishing around 11:30PM




























































This Week's Leaders:


Barb





Mayla





LAST WEEK 6/3 (AND RECORDINGS)



We had a great time as always! Thanks to Ariane and Sarah for teaching. 😀 Thanks to La Mona Myr, Jake, Camille, and Lauren for stepping in!




Kol Hakavod to Ariane for teaching last week.


Kol Hakavod to Sarah for teaching HER N

Speaker View
Gallery View














Rina R


Sarah


Ariane


Personals/Shout Outs


Deepest condolences to the family and friends of Ruth Slann z"l. Zichrona livracha





Deepest condolences to Janet Higgs and her family on the passing of her son, John z"l. May his memory be for a blessing.





From Shira and Michael, refua shleima to Arline Ferguson. It would be a mitzvah to send her a card:




Wishing Lauren and family the best as they begin the newest chapter in their lives, now on the east coast.

Refu'a shleima to Bennett for his foot surgery

Refu'a shleima to Stuart who is making progress with his foot





Big thanks to Rachael and Ben for this little guy: ❤❤❤








Nina


Ilan


Rina W


Stuart


Chicago Israeli Dancing - Virtual (Local)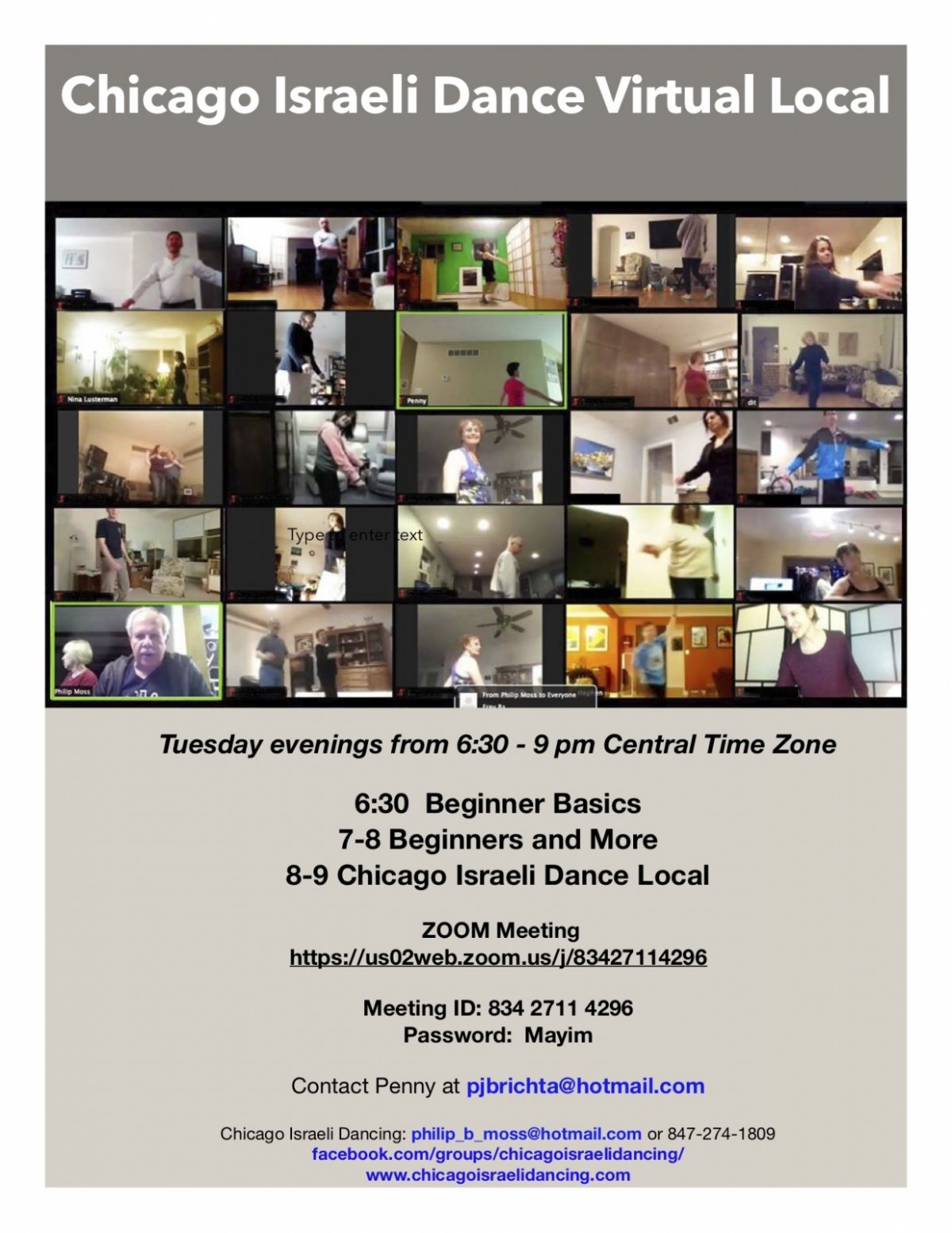 (LAST SESSION WILL BE ON JUNE 15)

The Tuesday night session under the leadership of Penny Brichta has expanded to 3 segments. Starting at 6:30, Penny teaches Beginner Basics, aimed at newer dancers and those who want more instruction. The goal is for dancers to more easily transition to Beginners and More which runs from 7-8. During Beginners and More, Penny teaches as well as calls steps from dances previously introduced in the session. From 8 until 9, the Chicago Virtual Local Team takes over with one teach of a more advanced dance followed by dancing led by the local team.
Link for all sessions:
Join Zoom Meeting
Meeting ID: 834 2711 4296
Passcode: Mayim
Thanks!
Penny
Please spread the word!

Publicizing Your Israeli Dance Events on chicagoisraelidancing.com
Hey fellow dance organizers, if you would like me to publicize your Israeli dance events on my website, it would be my pleasure. Send me a jpg and the details. Milwaukee, St. Louis, Indianapolis, etc? Go for it!
As an example, in the adverts section too, this just in from the Twin Cities:
Israeli dance Zoom session with Shira Schwartz, from the Twin Cities, Minnesota. We dance on Sundays from 6:00 - 8:45 Central. All are welcome! Shira will teach/review one or two dances for the first half hour. Then, from about 6:30 to about 8:00 we do circle dances. For the rest of the evening we switch to partner dances. We also plan on a monthly Special Partner Dance workshop on a Saturday from 5:30 - 7:30, with dates to be announced.
Here is the link: zoom link Meeting ID: 831 0590 8998 Passcode: MNRoked
Sunday combined circles and partners session the next week, 5/23. If you want to receive our weekly emails, with links and playlists, email Michael at michael@konikoff.com
Thanks!
Michael
Look for new updates from Cleveland and Denver too.

And please check out this link to the
Adverts section
on chicagoisraelidancing.com Aura Levin Lipski has a new place for you to post information about your business. And find other goodies there too!


Report on May 22nd Episode 5 of La Mona Myr's Riku meshuGAME Episode 5 With Challengers Ilai Szpiezak and Naomi Finkelstein vs. La Mona and Alberto Zirlinger!!!
Congratulations to La Mona, Alberto, Ilai and Naomi who all were fantastic in Epsiode 5. We look forward to the return of all three of La Mona's guests for the Challenge of the Champions. Here are the recordings:
Episode 5 Speaker View
Episode 5 Gallery View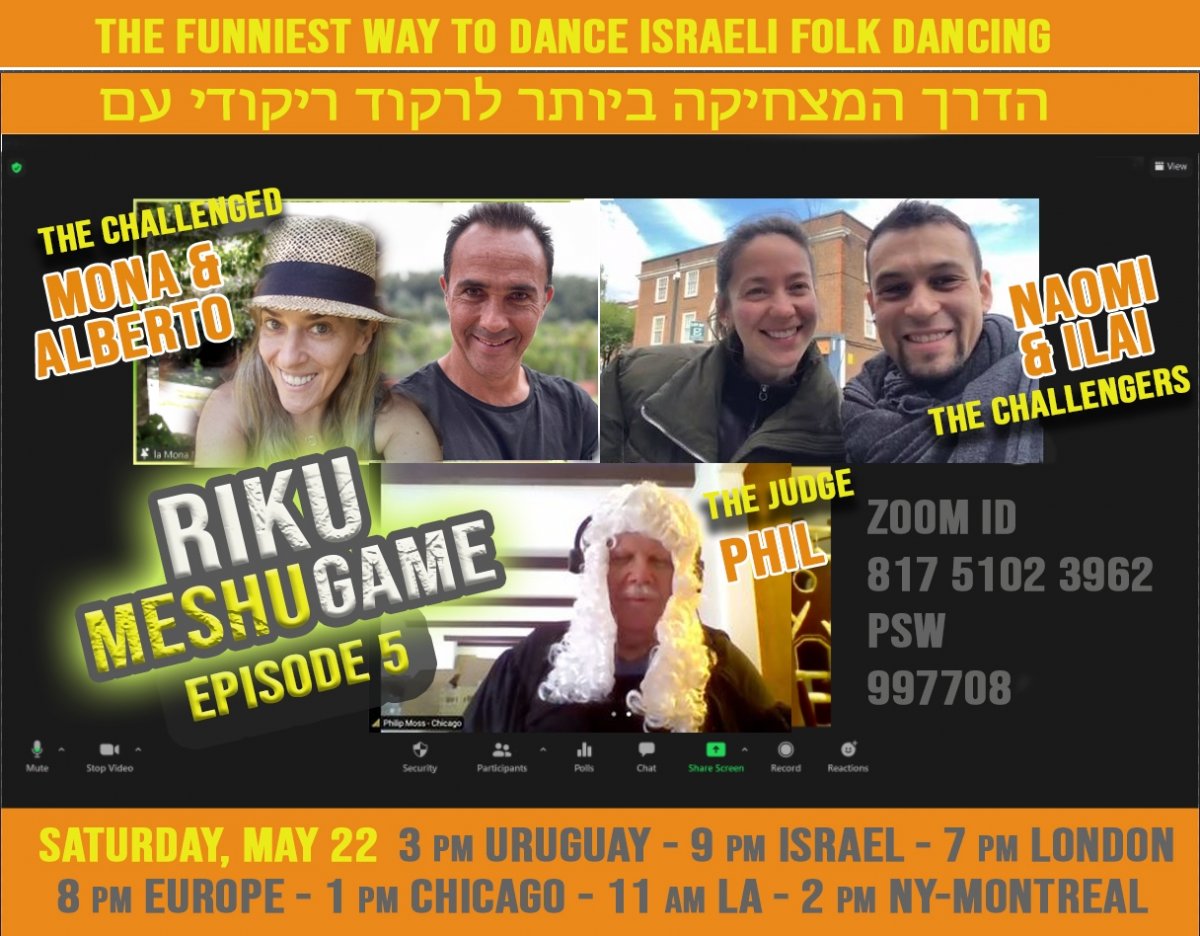 Report on La Mona Myr's Riku meshuGAME Episode 4

(Episode 5 on 5/22)

Congratulations to Tamir and La Mona on a wonderful Episode 4!!! And the official results are in. Tamir dominated and has qualified to return for the Challenge of the Champions (whenever that happens).

Check out these recordings for yourself to enjoy the fun: Episode 4 Speaker View Episode 4 Gallery View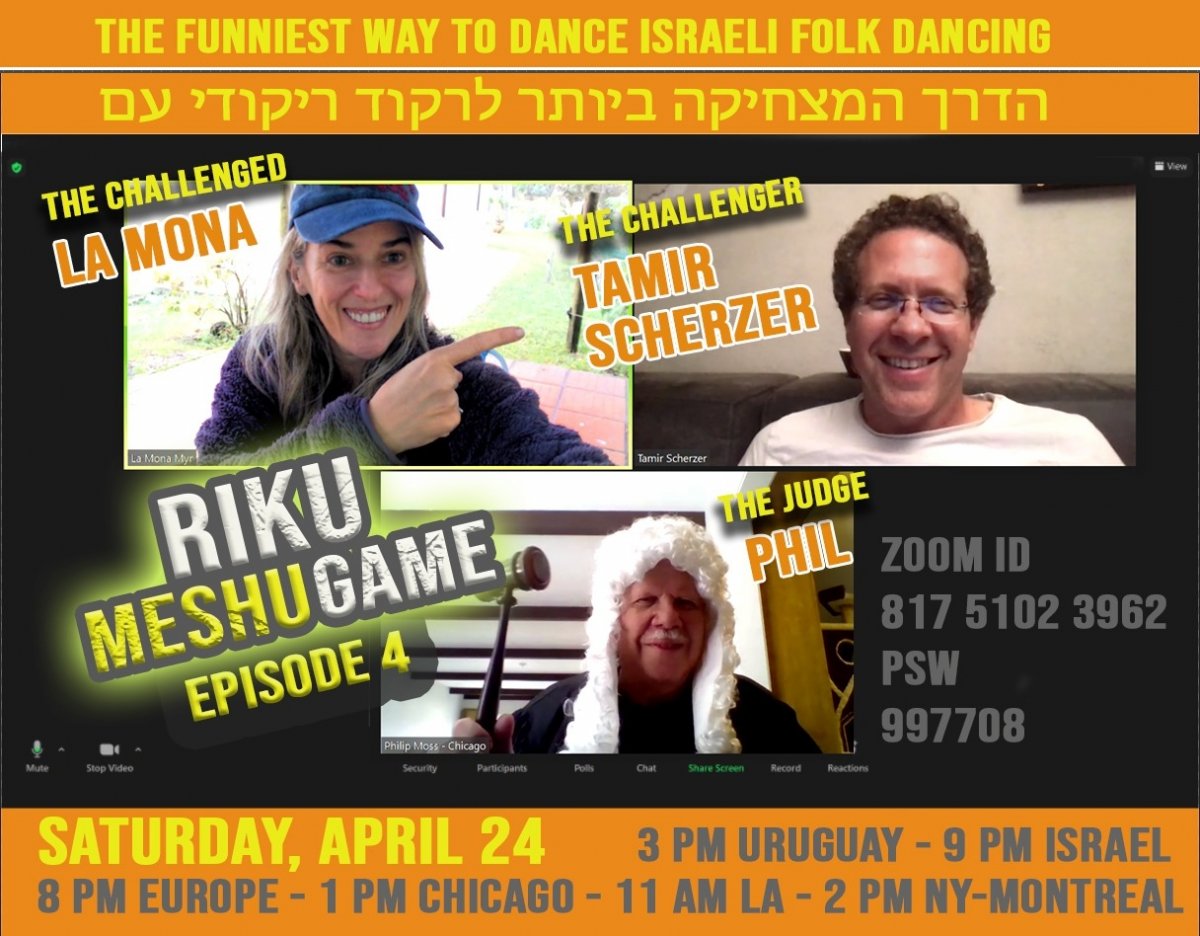 HARKALIVE is an international community of Israeli Dancing (and soon other dance styles!) with live and on-demand classes on a subscription model.
The platform is like a kind of Netflix but for dance. All members of Harkalive can join any of the weekly live sessions and have access to a library of over 40 hours of on-demand content including:
Past sessions recordings
Playlists, music, and videos of new dances
Interviews with other choreographers
Community Whatsapp group
Special events
Here is the link to the website: https://harkalive.com

Live sessions are Mondays at 6.30 pm (Eastern time) General Level with Marina Halsman, Wednesdays at 2:30 pm (Eastern time) General level with Ilai Szpiezak, and Thursdays at 3:00 pm (Eastern time) Beginners with Ilai Szpiezak.

The idea is that if someone signs up, they can join any classes they want without spending anything more and we are able to support teachers to work while dancers can enjoy great dancing.

Dance should be available to everyone regardless of the location, level, and schedule and have the possibility to enjoy a great new way of dancing together.

Thanks!
Website | Facebook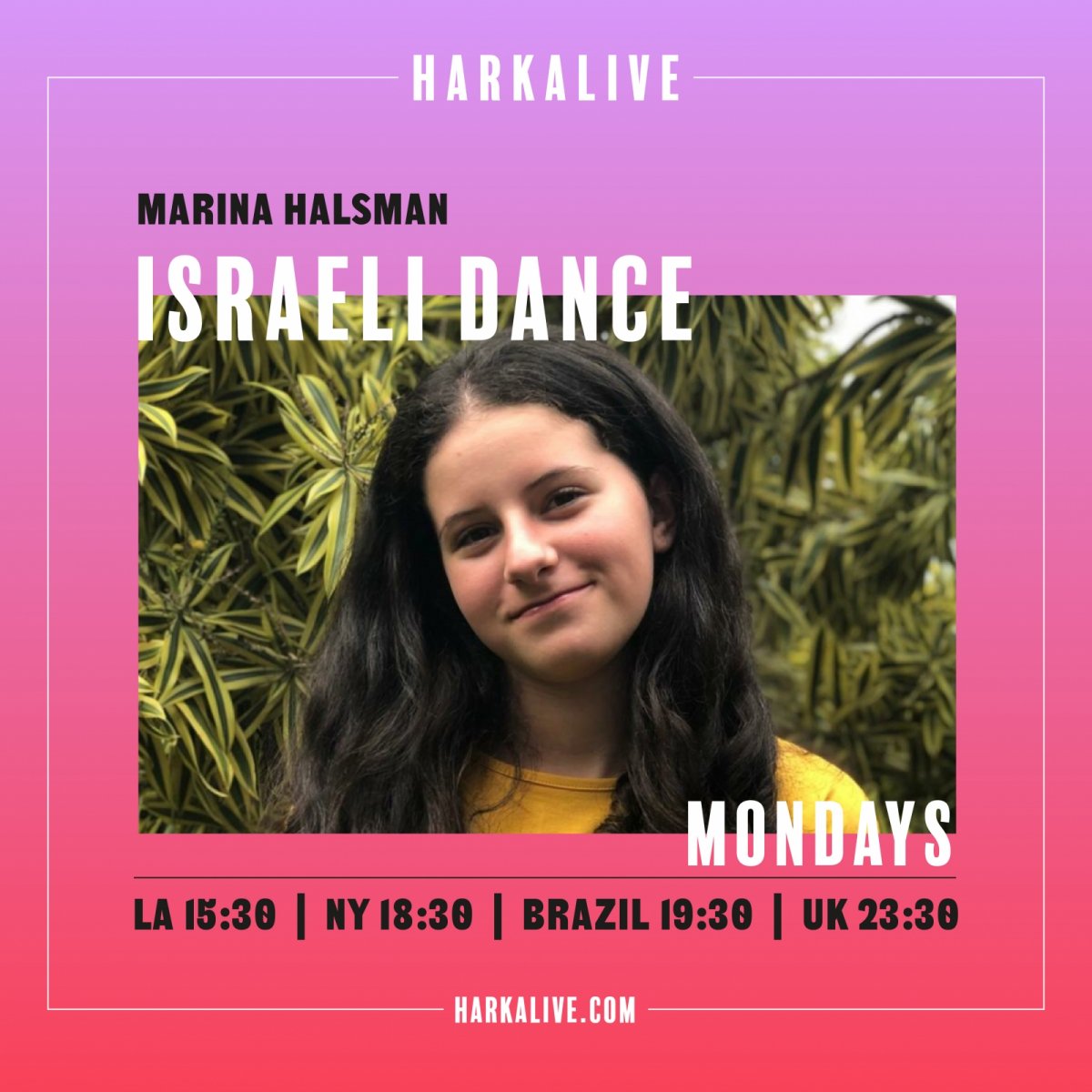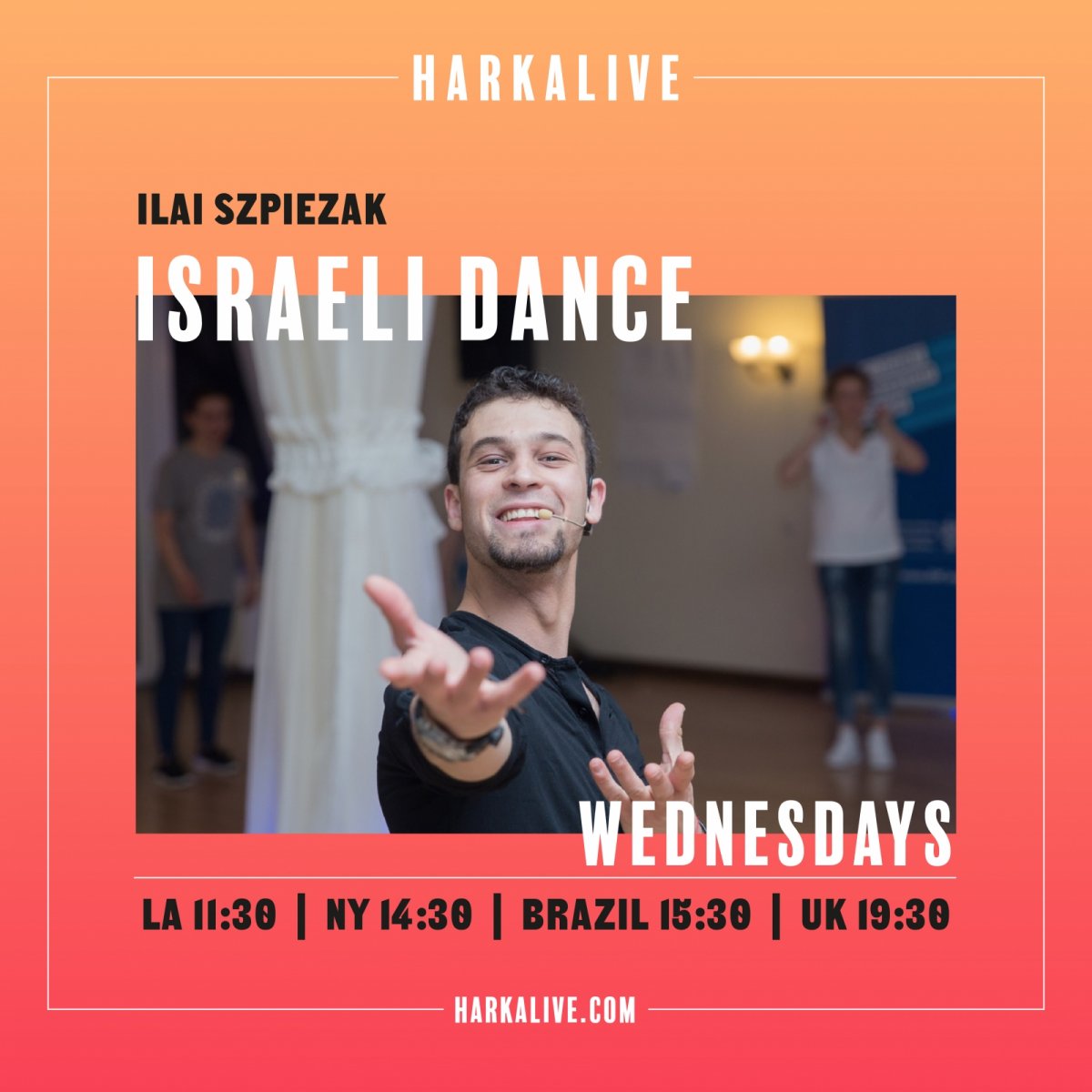 Bailarikud classes & Events
Bailarikud and Ariane invite you online to be all together, to bring smile and keep your feet moving.


Wednesday 8pm-10pm Paris time
8pm 8.30pm Classes with beginner level (easy dances and nostalgia) from 8.30pm intermediate & advanced level.
Sets lead by Ariane and guests.
Teaching & review by Ariane
The IFD Bailarikud classes are free, for everyone.
Ask for being on our mailing list to receive our weekly newsletter.
Possibilities to donate, to help the association with financial things (zoom subscription, technical things..) through PayPal
www.paypal.me/bailarikud
Sundays Request or Interview
From 6pm to 8pm.
Ask to receive the registration forms.


Gym Pilates Fitness
Every week, 5 sessions.
3 morning sessions (Tuesday - Thursday--Saturday 10.30am /2 evenings sessions Tuesday-Thursday 8pm)
Fees
7 euros/class
150 euros/3month (unlimited classes)
Contact information at contact@abutel.fr
Salsa classes
Every Thursday, 9pm.
Join us on Zoom to dance, have fun on Latin musics. With energy, brings your smile
Salsa online, bachata...
Fees 5 euros/class
15 euros/month
45 euros/3 months
Register to
https://forms.gle/hfPb4C4dm4Z7jNTZA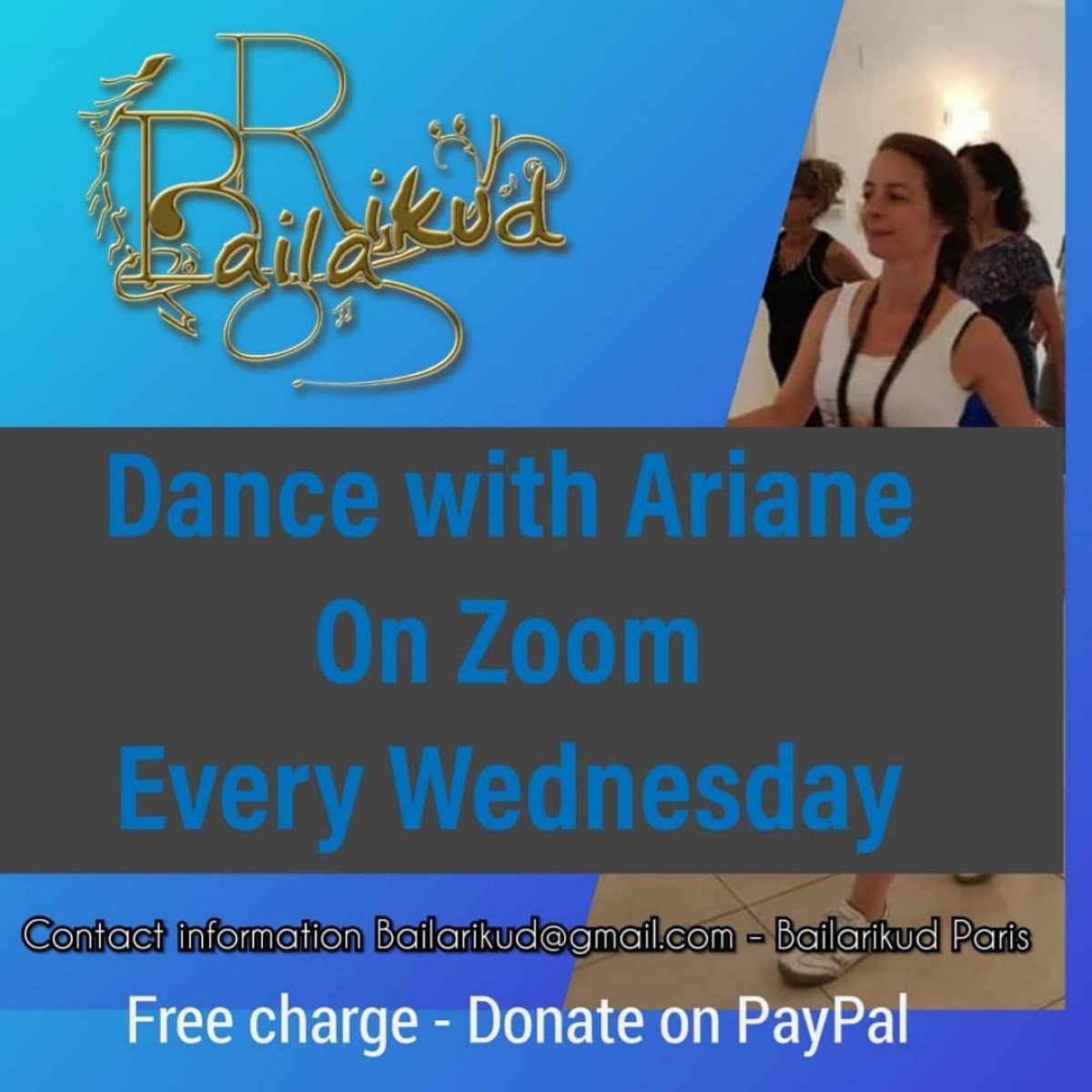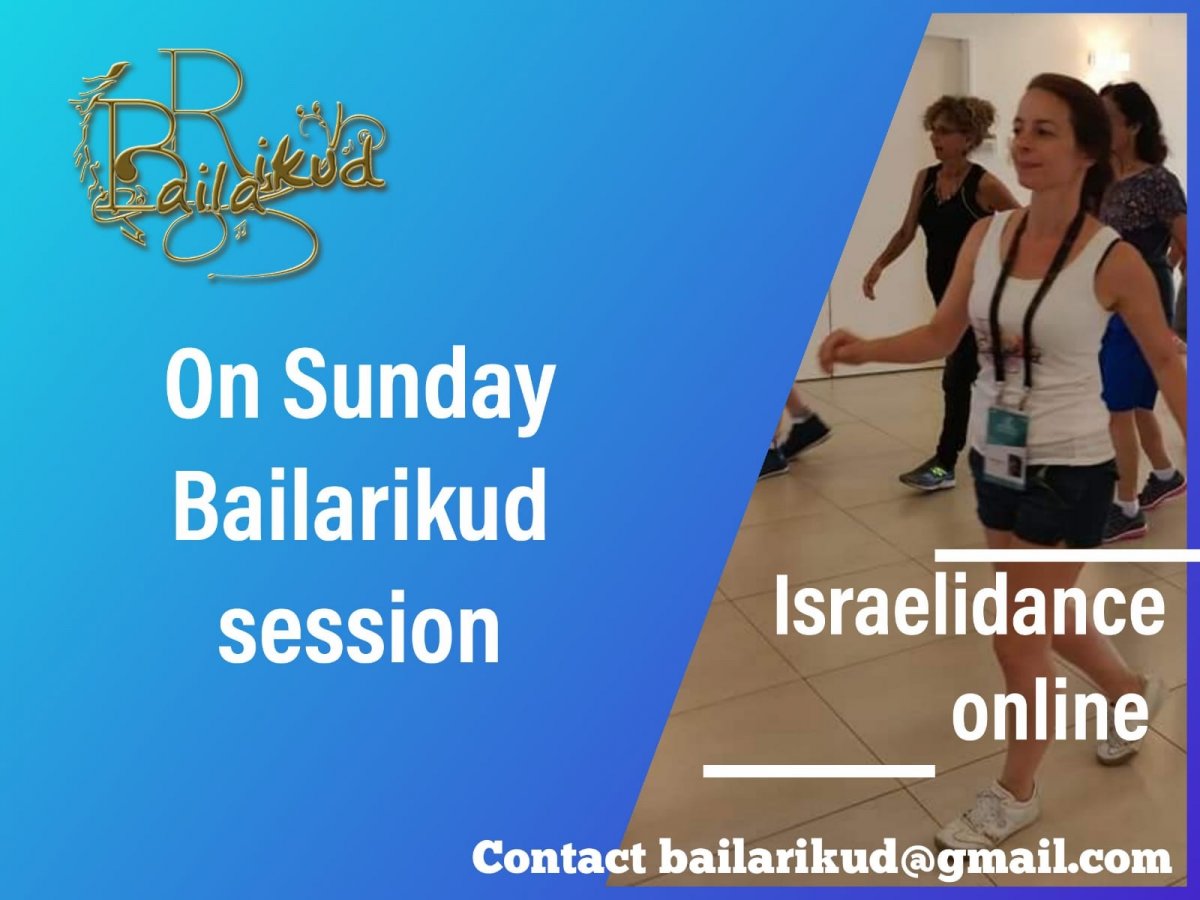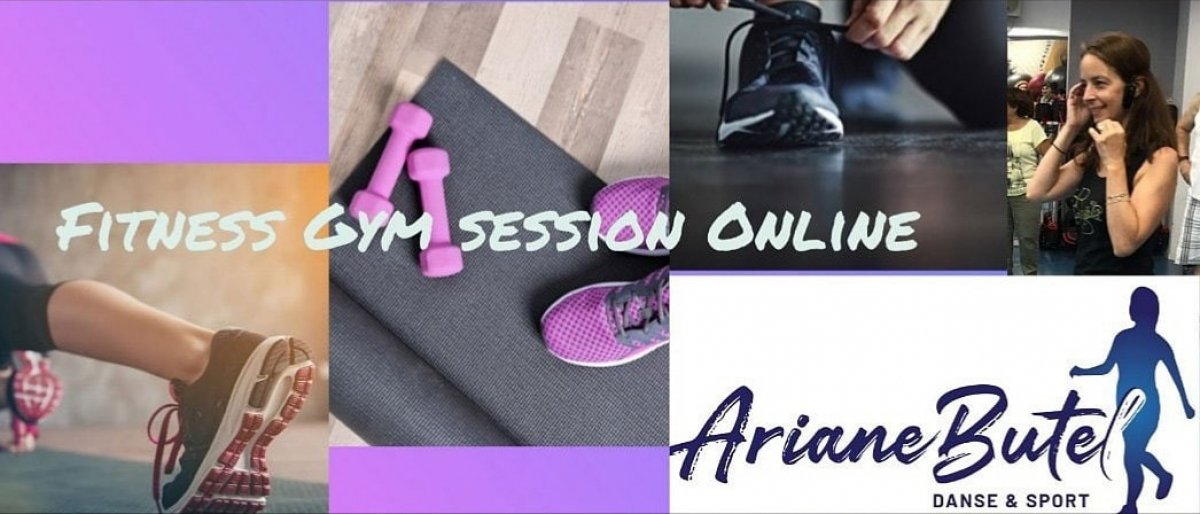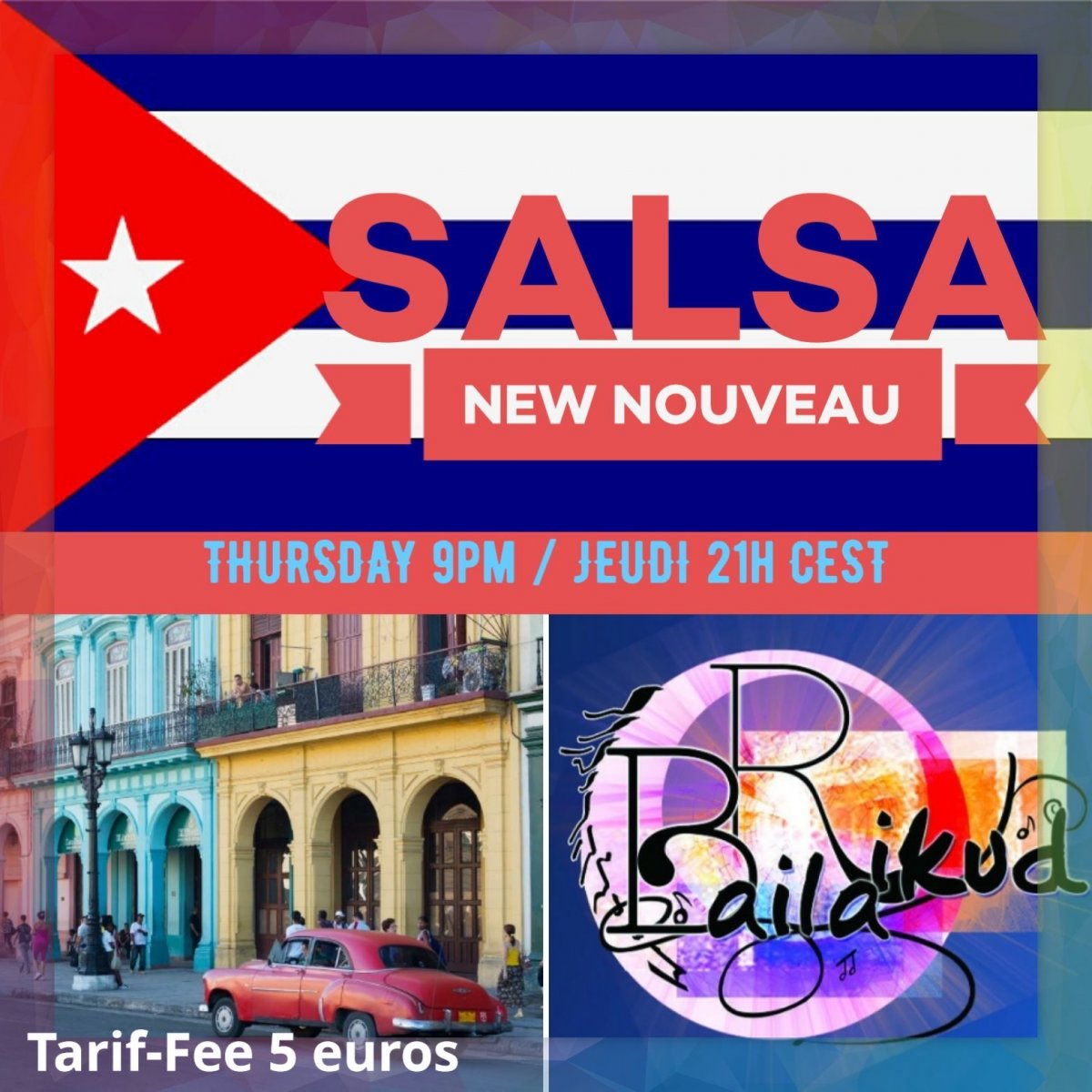 August 14-15, 2021 Machol Mile Chai with Marcelo Marianoff
September 24-26 Workshop With Shmulik Gov-Ari in Boulder, CO
November 11-14, 2021 - Chili Rokedet