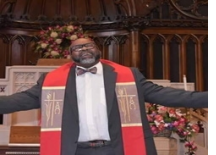 Greetings Dreamers, Doers, Wrestlers, Studiers, Prayer Partners and Lovers of Humanity!

As I write this, it's not quite September and I'm feeling my usual dance of gratitude and concern. My mom's best friend, Miss Vickie and her husband Luther, both tested positive for COVID last week. They were both vaccinated and are on the mend. Thank God! But they are also both in their 90's and felt pretty darned safe. They don't really go anywhere. They suspect they contracted the virus at the church's weekly food bank. The Pastor has wisely suspended the food bank until further notice.

I say all of that to say, that this is a time for us to be patient and prudent, thoughtful and intentional.

I saw a post on Facebook that covers it nicely.



Kerri Jackson Case said, "So help me, if one more person tells me God has not given us a spirit of fear, I may lose my religion, because while I am not ever to be mistaken for a great theologian, I am quite good at grammar.





THAT'S NOT THE END OF THAT SENTENCE.





We are not given a spirit of fear, but of power, love and SOUND JUDGEMENT.





The opposite of fear is not recklessness. The opposite of fear is sound judgement.





Loving my neighbor enough to minimize my risk to other people, particularly vulnerable ones, is sound judgement.





Humbly admitting that I don't know everything, so I will listen to experts in a field on best practices is sound judgement. Using whatever small amount of power and influence I may have to encourage others to make good choices is sound judgement.





The message here that we can think our way out of scary situations is HUGE.





We don't have to be afraid. We can be smart."





I'm grateful that we live in a time that allows science to move as swiftly as it does. Many of us were born in times when that wasn't the case!

So, let's continue to dream, pray, be smart and be lovingly intentional! Special shout out to Caring Community for weaving our disparate threads together over and over again in the last 18 months!

We've got this — together! Be Blessed and be a blessing!

May the grace of God, the teachings of Christ and the fire of the Holy Spirit surround, inform and infuse us as we go!



Blessings,


Rev. Louis

Alki UCC Council Announces Resumption of In-Person Worship Delayed to October 17
It's been a very long time since we could worship together in our sanctuary. We've been looking forward to going back to in-person services in early September, but sadly, the coronavirus surge had a plan of its own.
As you know, there's been a sharp rise in COVID cases and hospitalizations, and there are mandates and recommendations from the State regarding indoor gatherings. The health and safety of everyone in our congregation could be at risk for a while longer if we don't pay serious attention to all this.
After very careful consideration, the Worship & Music and Worship Logistics teams recommended, and the Alki Council has agreed, that our new target date for re-opening will be October 17.
The council will revisit the issue later in September and will provide updates as we all deal with the constantly changing dynamics. Meanwhile, the Worship Logistics Team is continuing to work on a detailed plan for safety protocols when we do come together in person. —
Joe M, moderator
Pastoral Search Committee (PSC) Update
The PSC has been meeting on a semi-weekly basis to complete Alki UCC's "Church Profile," the essential first step of the search process. After its submission and approval by the UCC Pacific Northwest Conference, the profile will be made available to Pastors seeking a 3/4 time 'designated' pastor position. The committee will work with our budget team to recommend a compensation package for the position, subject to final Council approval.

Thank you to all who completed the survey to express your opinions and desires for a pastor. It is clear that the congregation wants a pastor who will collaborate with the congregation and who is aware of our desire for intercultural cooperation. A strong desire for great preaching, leadership in transforming our church, and working for justice and mercy were highly desirable attributes. The results show we believe we are strong in being open and affirming, ministering to those in need, outreach to the community and open to change.

Information from the survey will be included in our profile and available to interested pastoral candidates. We are hoping to submit our profile this month and begin the screening process as candidates submit applications.

Please contact any of us with questions and keep us in your prayers as we continue working to call a pastor.

Thank you. — Lisa D, Emily H, Julia P, Vicky S, Cinda S, Russ T




Dan K thanks everyone who's been generous with their prayers and support. He had an important blood test done this week and according to his doctor, "You're doing well Dan." His hemolysis is still present and affecting his red blood cells a bit but not as much as before his chemo in April. And while he still has lymphoma it is mild and "under control." The really good news is that he no longer has anemia so most of his blood cells are fine.
Sandy asks for: Prayers for John E who died recently, the J family and all his friends.
Special Prayers of Recovery for the people of Haiti and gratitude for all involved in the effort to help the beleaguered island nation. Please see story at right about how to support UCC disaster recovery efforts.
Special Prayers of Protection and Comfort for the people of Afghanistan.
As the school year opens, Special Prayers of Support and Safety for Kirstin, Jeff, and all the educators and students in our community and beyond ... and for all who work in the school environment.
Special Prayers for the family,
friends and communities of Ronald Greene, Andrew Brown Jr, Adam Toledo, Ma'hia Bryant, Andrew Brown Jr, Daunte Wright,
Walter Wallace,
Jonathan Price, Jacob Blake, Rayshard Brooks, Manuel Elllis, George Floyd, Elijah McClain, Dreasjon (Sean) Reed, Breonna Taylor, Ahmaud Arbery and the heart-breaking list of African-Americans and other people of color murdered or wounded by police or self-declared vigilantes in our nation over many decades. We mourn with you and we stand for justice and healing.
Special Prayers for all those on the front lines of working to protect us, keep us healthy, sane, grounded, informed, fed and comfortable during the current COVID 19 outbreak: our faith leaders, front-line health care workers, EMTs, police, firefighters, educators, transit bus and rail drivers, farmers, therapists, social workers, shelter operators, engineers, grocery/drug store personnel, caregivers, childcare specialists, pharmacists, custodians, organizations caring for the most vulnerable, sanitation workers, dispatchers and others keeping our supply chains operational, truth-telling journalists and all the many public servants who are so vital to our community.
For those grieving the recent death of a loved one:
Friends and family of Jim and Sandy's good friend Jim; friends and family of Bev C; Charlie H and family; Candace G and family; Ed B and family; Jeff D's cousin Jerry Elder and his wife Tami Elder; Todd S and family; Patty M, family and friends of Bob J, family and friends of Jim C, Kirstin and family; Larry G
Recent hospitalization, illness and other concerns:
Dan's brother Bill and Bill's wife Helaina, Larry G, Dan K, Cinda's sister-in-law, Sue B's friends Mary and Louise, Cindy, Julia P, Jeff and Kirstin's sister-in-law Sue, Sandy and Jim's friend Al, his mom, Sue and friend Kay; Penny M; Kirstin D; Shannon P's father, Rev. Dr. Bill; Verona's younger brother Eric; Julia C's long-time friend Megan; Bonita C; Claire F; Dayle B; Imy P; Kirstin D's father; Don P

For homebound members/friends of Alki UCC: Doris C
Wider World: Prayers for all those affected by the corona virus outbreak; all those suffering from PTSD in the military and around the world; for all those affected by misguided immigration policies; prayers for fewer guns, for all victims and those affected by gun violence; victims and survivors of extremist violence around the world; migrants seeking refuge around the world, and for those who are trying to help them. The rest of the missing schoolgirls kidnapped by Boko Haram, who remain in our hearts as long as they remain missing. The hungry and homeless, the ill and the addicted, the lost and the lonely; the unemployed.
For secure, online giving through Give Lively, click the blue button.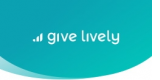 You can also send your check, made out to "Alki UCC," to:
Alki UCC Church Office
6115 SW Hinds
Seattle, WA 98116

Worship

this Sunday

September 5

at 10:00 am

Fifteenth Sunday after Pentecost

Communion Sunday

Rev. Louis J. Mitchell

Please prepare your Bread and Cup

for at-home worship


Contemporary Voice:
"You don't have to earn or deserve love. You are love. Loving is never about how others treat you. It is always about how you are treating yourself."
― Rhonda Britten

Scripture Readings:
Proverbs 22:1-2,
8-9, 22-23
Mark 7:24-30
(NRSV)

Sermon:
"Who Is Unworthy?"

Accompanist:


Verona R



Liturgist:
Verona R

Moment of Ministry:


Communications





Sunday's Order of Worship, including the scripture text, is linked here.



Caring Community/ Fellowship
Monday, September 13
at 6:30 pm via Zoom
Contact: Sandy J

Alki UCC/Admiral WIN Lunch Prep and Service
Saturday, September 18
Contact: Cinda S

Outreach/Social Justice
Tuesday, September 28
at 7:00 pm/Place TBD
(meetings on 4th Tuesdays at 7:00 pm)
Contact: Cinda S

Outreach/Social Justice August Meeting Recap
The Outreach/Social Justice team met on August 24 to review the recent "challenge" the Muckleshoot Tribe made to the Duwamish Tribe and their Real Rent campaign, as well as their desire to receive federal recognition.




The team decided to stand by the Duwamish and our choice to contribute to Real Rent Duwamish. More info will come about this program and our participation in it.

Click here for full meeting recap

We would also like to alert everyone that it's Calling All Cooks! time again. Our next WIN hot lunch is Saturday, Sept 18, when we provide hot food for 150+ hungry neighbors in partnership with Admiral UCC. Mark your calendars now and watch for more info next week!
— Cinda (she/her)

UCC Appeal to Support the Recovery Effort in Haiti

The UCC turns to you again to support relief efforts in Haiti after the compound disasters of a massive earthquake followed by storms.
Funds raised will support immediate relief efforts assisting survivors and build resources for long-term rebuilding.
Your gift of any size is greatly needed and appreciated.
Donate online here.
Sunday Worship Videos Posted on YouTube
Zoom Registration Link for Sunday Worship

You only need to register once for Sunday worship.
You will receive a confirmation email with your own un ique link to join Sunday worship.
Check for church news and calendar updates at www.alkiucc.org.