Not sure about anyone else, but can it be that summer seems to have slipped away for a second year in a row? Not that I didn't mark time with the usual changes brought by the ending of one school year and starting of the next, but still so much disappointment happening as the pandemic has continued on. It's sad
and tiring. I am trying to keep my chin up and wait for opportunities in the future,
but my trip last week to my Aunt's Celebration of Life was certainly
a reminder to try to live every day
as if it is your last. Very difficult to do in the current public health crisis.


This week brings the opening of registration for those wishing to compete in the Ozark Blues Society's 2021 Blues Challenge. Read on below for more information. We continue to run articles for other ongoing events for your information.


As always, the live music calendar is updated this week.
Always remember, this is YOUR newsletter! Please send
feedback or suggestions our way. You can reach me by email at the address below. We appreciate our readers and want
to see
your ideas included!
Registration Open!

Ozark Blues Society
2021 Blues Challenge
and Best Self-Produced CD competition

The Ozark Blues Society will be holding our regional Blues Challenge at The Meteor Guitar Gallery in Bentonville
on October 22, 2021 for blues acts wishing to gain entry to t
he International Blues Challenge in January 2022. We have also decided to offer access to the Blues Foundation's annual Best Self-Produced CD competition.

and check out the links under "2021 Blues Challenge" and "2021 Best Self-Produced CD" for information on both as well as the link to the Challenge Registration.
Registration opened on September 1st, and run through October 8th for the challenge. Submission for Best Self-Produced CD ends October 1st.
As in past years, at least one musician from each act registering for either competition must be an active member
of Ozark Blues Society. Please
remember to complete your membership application at least one day before
you wish to register for the Challenge
to allow for processing time.
To join, visit the "Member Signup" tab
NEW Crystal Bridges

Mobile Art Lab

Concert Series


Local nonprofit Music Moves will curate a traveling concert series in collaboration with
Crystal Bridges as the CB to You Mobile Art Lab makes a tour to several local community
centers through the end of 2021. The CB to You Mobile Art Lab is a traveling pop-up
art experience energizing the power of community through art. Featuring regional artists from across Northwest Arkansas, the art lab will be visiting local libraries and festivals
around the region to bring artmaking, music, storytelling, and more.

Music Moves will showcase local musical talent at the finale of each traveling pop-up.
The first concert in the series will feature a jazz performance by the Matt Smith Trio on
August 21 at the Madison County Library. A full schedule of each stop on the tour is
available on the Crystal Bridges Website

Music Moves is committed to educating and engaging the community by making high quality
performances of Black music accessible to everyone. The nonprofit partners with
local organizations to bring live performances to the community throughout the year.
You can find more information about these events and more at the MUSIC MOVES website
and FACEBOOK page.
Blues Music Awards

All musicians are invited to submit their Blues recordings for consideration.
Blues music released between November 1, 2020 and October 31, 2021 is eligible
for consideration for a 2022 Blues Music
Award Nomination.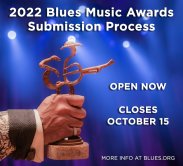 You may now formally submit your album
or minimum 6-song EP for consideration
via our online service here.
Artists now have opportunity to submit a
single for "Song of the Year" consideration
even if you do not have a full album or EP released. To be eligible for submission, your single must be professionally released to the public for the first time between November 1, 2020 - October 31, 2021 and may not be
part of a larger EP or full album release.
To submit a single for "Song of the Year,"
you must contact Joe Whitmer at joe@blues.org directly. Singles may not be directly
uploaded to the online submission
platform without a special code.
Submission fees and deadlines:
September 1, 2021 – September 30, 2021
$180 per album or EP submission / $80 per song submission
October 1, 2021 – October 15, 2021
$225 per album or EP submission submission / $125 per song submission
All music must be uploaded as a WAV file
with album artwork uploaded as a
JPEG or PDF file. If you need assistance
with uploading your music, album artwork, and/or liner notes, please contact
Support Options

For Local Artists

Please check this section of the newsletter weekly for ideas of how to support local musicians and venues. Submissions are being reduced to contact information this week as we restart the Live Music Calendar.
******
Brick Fields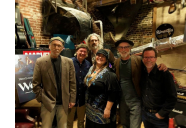 We have released a single from the upcoming album. Here is a link to the video "Take Me To the Riverside"
Once live music begins again, f
olks can stay updated on our concerts by signing up to our email at www.BrickFieldsMusic.com and following us on Facebook at:https://www.facebook.com/BrickFieldsMusic
We also have two stores on our website one for music merchandise and another for Blues Therapy handmade items such as essential oil blends, Jewelry, tie dyes, bath salts, body butters and more.
Thank you for your support.
I pray that each of you and your families are all doing okay through this.
Brick Fields
Booking Call: The Brick House 479-846-4668
*****
The Jeff Horton Band
Based in Bentonville, Arkansas, the
Jeff Horton Band definitely has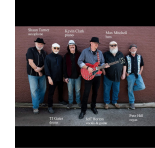 a passion for the Blues! For the last
10 years Jeff and the guys have
done their part in sharing
the Blues
as much as possible, treating their fans to an enjoyable experience.
For more information on the Jeff Horton Band check out:
Jeff has also put together a Spotify playlist for NWA Blues. It can be found, HERE:
Jimmy Wayne Garrett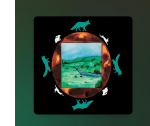 For more information about Jimmy Wayne Garrett, his schedule, recent interviews, or buy the latest album, visit: JimmyWayneGarrett.com
His music may also be found HERE:
YouTube link https://www.youtube.com/watch?v=NAj6BYVglL4&list=OLAK5uy_la2zCm6zUphqeNMMe4j9I2jxiI2YT1AkU
*****
Buddy Shute and the Motivators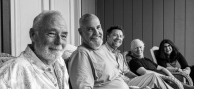 Buddy Shute and the M
otivators live at the Eureka Springs Auditorium on YouTube: LiveAtTheAud
***
To learn more about the band, visit:

Facebook: Buddy Shute and the Motivators
*****
LIVE MUSIC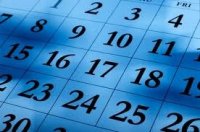 Please enjoy the following listings comprised of bands, venues, and/or organizations that support Ozark Blues Society. Always check with individual venues for event details and schedule changes. Submit weekly listings by emailing: SANDY
09.
03
Nace Brothers and Rackensack for Happy Hour at George's Majestic Lounge in Fayetteville

Jenna and the Soulshakers at Tontitown Winery in Tontitown

Soul Night Concert Series at The Meteor Guitar Gallery in Bentonville

The Saturday Morning Jazz Quintet for First Friday in Bentonville

Cann 5 and Lawrence Jamal for Live on the Green Concert Series at The Momentary in Bentonville

Hot Springs Jazz Festival in Hot Springs
09.04
Buddy Shute with Brenda and Steve Baskin at Jammin' Java in Fayetteville

Brick Fields Band at Tontitown Winery in Tontitown

1 Hundred Proof and the Jeff Horton Band at The Meteor Guitar Gallery in Bentonville

Amber and Kevin at Bentonville Dive Bar in Bentonville

Blew Reed and the Flatheads at Gravel Bar in Eureka Springs

Jesse Dean at Ozark Folkways in Winslow

Hot Springs Jazz Festival in Hot Springs
09.05
The Navigators and Maria Jibas with Mark Harmony for Courtyard Sessions at the Momentary in Bentonville


Hot Springs Jazz Festival in Hot Springs
09.07
Adam Collins, Matt Beach and Garrett Jones for Jazz at the Undercroft Bar in Bentonville
09.09
Ben Harris/Austin Farnam/Garrett Jones at Sassafras Springs Vineyard in Springdale

Jason Aldean at the Walmart AMP in Rogers
09.10
The Cate Brothers for Happy Hour at George's Majestic Lounge in Fayetteville

The Huntertones for the Starrlight Jazz Series at the WAC in Fayetteville

Live on the Green Concert Series at The Momentary in Bentonville

Michael Wouter Project at Gotahold Brewing in Eureka Springs
09.11
Buddy Shute and Mark McGee at Jammin' Java in Fayetteville

Elizabeth Bainbridge Jazz Duo at Levi's Low Bar in Rogers

Ashtyn Barbaree at Bentonville Farmer's Market in Bentonville

Blew Reed and the Flatheads at Rowdy Beaver Den in Eureka Springs

Jazz Weekend at Basin Springs Park in Eureka Springs

Jazz All-Star Youth Quartet at Gotahold Brewing in Eureka Springs
Please Submit Dates for Regional Blues Artists and Group Events HERE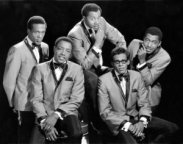 Today's show features music performed
by The Temptations and Sonny Boy Williamson II

"Sonny Boy Williamson (II) was a beautiful guy, a straight guy... (but) he was always raising hell one way or another, so you never could tell if he was drunk or sober.
"
Willie Dixon

Blues Education Supporters
Thanks to the following for their support of blues education.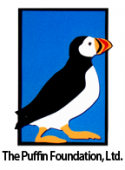 Check Out these regular local radio programs

"The Generic Blues Show" hosted by Paul Kelso airs every Friday night at 9pm on KUAF 91.3FM
Rockin' Hog Radio presents "Sunday Morning Blues" from 8am to 10am every Sunday
LINK
Get Involved with the Ozark Blues Society

Annual membership levels begin at $15 and give you so much in return, including meeting new friends while enjoying the best blues artists in the area.
By being a member of The Ozark Blues Society of Northwest Arkansas, you are helping to support the Arts and to preserve the Original American Art Form known as The Blues.
Membership Benefits Include:

Weekly E-newsletter
Opportunities to win tickets to events
VIP seating at events (when available)
Discounts on OBS merchandise
Social networking – meeting other people who also love the blues
Opportunities to volunteer on OBS committees and at events
Ability to attend board meetings and vote on upcoming organizational issues and elections
Visit our Website to renew or join! Ozarkbluessociety.org