Many of us have ancestors who immigrated to the United States from another country. Mine came from Germany to Philadelphia. But Carol's parents, on the other hand, came through Ellis Island, a place of "hope and tears" for tens of thousands of new arrivals.
In this issue, we focus on Ellis Island and are honored to feature Claudia Friddell, author of Saving Liberty, who shares why she wrote about some little-known but exciting history regarding the Statue of Liberty. In addition, you'll find an evocative photo from Author Jean Daigneau's forthcoming nonfiction book, Ellis Island and Immigration for Kids.
Carol Baldwin suggests some classroom activities and our young friend, Emily Loftin introduces us to three books about Ellis Island.
Do you know a teen or tween who loves reading and would like to introduce books for us? Please email us with their contact information.
Claudia Friddell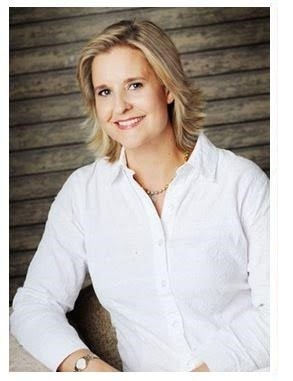 As the author of narrative nonfiction picture books, I am always on the look-out for little-known or long-forgotten stories relating to iconic events in American history that inspire this reaction:
"Wow, I didn't know that. I bet kids would like to know that, too!"
On a day trip to Liberty and Ellis Island a few years ago, I had that memorable reaction when I saw a sculpture of Joseph Pulitzer in Liberty Island's Statue Garden where the five founders of our nation's treasured monument are honored. Until I read the plaque below Joseph Pulitzer's statue, I had no idea that, if not for the newspaper magnate's pioneering crowdfunding campaign over one hundred and thirty years ago, Lady Liberty would not be standing in New York's harbor.
When I returned home and began my treasure hunt (research!) for my picture book, Saving Lady Liberty, I discovered something that has forever changed the way I see and think about Ellis Island and this iconic monument that Emma Lazarus called the mother of exiles. Lady Liberty's journey to her new home in America was remarkably similar to the journeys of Pulitzer and millions of other immigrants. She was initially unwanted and misunderstood.
Thanks to the wonderful museum on Ellis Island, I have a greater appreciation for the struggles and sacrifices millions of Americans made to begin new lives with little more than the clothes on their backs. But thanks to visionaries like Joseph Pulitzer—inspired by his love for liberty and grateful for his opportunities to prosper—we have a steadfast reminder of our nation's calling as the world-wide welcome into a safe harbor for all. The coins of thousands of Americans, young and old, rich and poor, raised the money for Lady Liberty's pedestal—a reminder that it is every American's job to keep that torch of hope burning brightly for future generations.
For children's author, Claudia Friddell, the next best thing to time travel is sharing exciting real-life stories from long ago. A former elementary school teacher, Claudia loves talking to students and educators about her books and her experiences as an author/educator. When she's not digging for treasure in the library or writing, she's kayaking, taking walks, and reading on the Eastern Shore.

Visit www.claudiafriddell.com
to learn more about her books:
Saving Lady Liberty, Grace Banker and Her Hello Girls Answer the Call, Goliath, Hero of the Great Baltimore Fire, George Washington's Spies, and her upcoming book, To the Front!: Clara Barton Braves the Battle of Antietam.
Jean Daigneau had three grandparents arrive through Ellis Island, which made writing Ellis Island and Immigration for Kids a dream come true. When her editor asked if she would expand her original pitch to include immigration—a hot button topic in recent years—she did what every smart writer would do and said, "Yes!"
From the Library of Congress

Immigrants on the Steerage Deck, Germanic,

passing the Statue of Liberty 1887

A TEEN'S TAKE ON THREE BOOKS

by Emily Loftin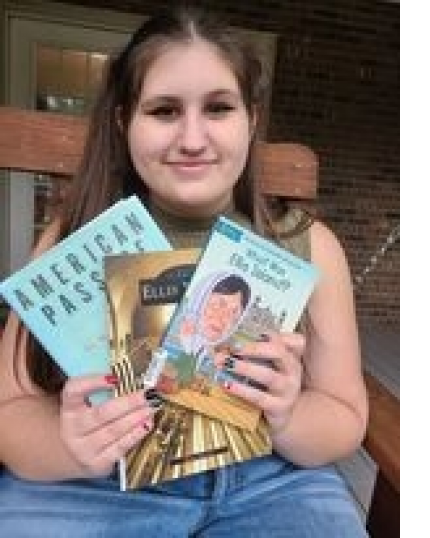 What Was Ellis Island? by Patricia Brennan Demuth was published in 2014. This book is a great book for younger kids, and is able to go into depth about Ellis Island without making it complicated. It tells the stories of immigrants through their travels. It tells the hardships of having to leave all your family and friends behind to have a better life in the new world. Even after traveling so far, they still had to go through multiple tests to see if they could stay. I would definitely recommend this book to all ages.
Ellis Island by Barry Moreno was published in 2003. This book is great for visual learners or people interested in photography. Ellis Island is a picture book with detailed descriptions of each picture. It tells of different historically important people and what they did to help the lives of many scared immigrants. It also tells of historical places

and their purposes.
American Passage by Vincent J Cannato was published in 2009. The story is 419 pages long and more suitable for older audiences. This story has overwhelming depth and description about the rich history of Ellis Island. It tells of how the island was used throughout the years. Cannato describes the politics that led to the great immigration debate. He also describes the accounts of immigrants and how terrible their stories were, but without them a lot of us wouldn't have the life we do today.
Emily Loftin is
in 10th grade. She likes to do art, cooking, and reading and is currently studying sculpture and Art II. She likes to read books about paranormal activity, polio, World War II, and romance novels.
Classroom or Home School Activity


By Carol Baldwin


Compare and Contrast. Read any of the recommended books in the sidebar or choose one from this list of immigrants' stories. Then, read a current article about immigration into the United States. How is immigration into the United States the same or different than coming through Ellis Island? Write an essay or have a debate that compares and contrasts immigration through Ellis Island and how immigrants come to the United States today.
Consider such points as:
What was/is the process of coming into the United States?

Where were/are immigrants coming from?

How did/do the immigrants feel about coming into the United States?

FOR YOUNGER STUDENTS
If you were an immigrant...
Create a list that includes what you would bring with you into the United States. If you change the time period or the country from which you are immigrating, how does that change what you would bring? Write a paragraph talking about the item and why you chose to bring it with you. Write a free verse poem from the point of view of the item that was brought.
Consider what you might bring to another country if you were immigrating there. Would your list change depending on the country you are going to? Your age?
Write a story from the point of view of an immigrant coming to this country or from the perspective of an immigrant leaving the United States and going to another country. How would his or her experiences and feelings be the same or different?
FOR 21 MORE ACTIVITIES--
Get Jean Daigneau's book!
We love to hear from our readers!

You can contact us through the newsletter or individually at the following websites.

We're also both available for school visits.

Joyce

If you're having trouble emailing us, try using CHROME browser.
and we'll enter your name to win one of the three books below.
Each will intrigue a young reader in your life.
If you have a book preference, please mention it. We try to honor requests.
US

address

only!
Enter by
October 16

(Or better yet, enter right now!)
If you forward Talking Story
to a friend or share this issue on social media, please let us know. We will enter your name for one of these three books.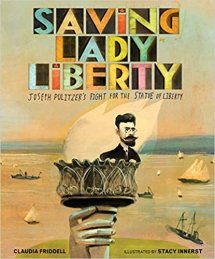 by

Claudia Friddell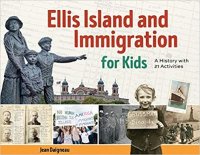 by

Jean Daigneau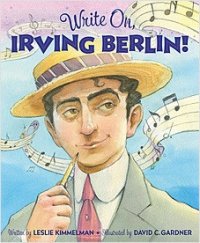 by Carol Baldwin

Both sets of my grandparents, along with my parents, left Germany just before WWII. They passed through Ellis Island on their way to new lives in America. What would it have been like for them to see the Statue of Liberty? What did they think America would be like? My mother knew very little English when she traveled at 12-years-old. What did she feel coming to a country where everyone spoke a different language? Was she frightened when her family was interviewed?
Unfortunately, I didn't think to ask my parents these questions. But the books below provide snapshots into the lives of immigrants just like my parents.
If you have relatives in
your family
tree who came through Ellis Island you can look them up here.
It was a poignant experience to read my family's names--often with changed spelling.
PICTURE BOOKS
AND BOOKS
FOR YOUNG READERS
by
Elaine Landau
YOUNG ADULT BOOKS
The History Channel Magazine
Congratulations to

winners from our

summer issue.

Connie Saunders won Goliath.

Erin Varley won Horse Power.
Tricia Clark won The Hungry Place.

To Claudia Friddell
for being our expert.
To Emily Loftin for being our teen reviewer.
To Boyds Mills & Kane for donating Saving Lady Liberty.
To Jean Daigneau for donating a copy of Ellis Island and Immigration for Kids.
To Sleeping Bear Press for donating a copy of Write On! Irving Berlin.
To Joanne Hunsberger for proofreading.
We're always looking for teen or pre-teen reviewers. If you know someone who might be interested in reading and writing a short synopsis of three books, please email us.
Please Share Talking Story!
Have you noticed the "Share" button on the top of this newsletter? If you share TALKING STORY either on social media or email it to a friend, we will enter your name in our giveaway. Please
email
by October 16 to tell us what you have done, and your book preference and we will add your name to the hat!