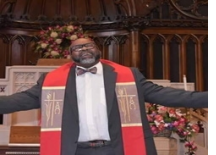 Greetings beloved ones!

A dear friend raised a worthy thought about last week's sermon. One that crossed my mind and then got lost in my zealous birth analogies.

When I used the words "healthy and viable," I was using dangerously and harmful able-ist language! I apologize for that.

For those of us who have disabilities, for those of us who remember or have studied the many direct and subtle eugenic movements, I pray.

And I attest that our lives are valuable and worthy, regardless of health or viability (however that's used as a measure). For those who have made the heart-rending choice to end a pregnancy because the projected health of the child would cause them suffering, I pray.

For those who have lived with bodies that are not seen as wonderfully made, I pray.

I wept when I considered how this might have landed on tenderness.
I am deeply grateful for a friend who cared enough to let me know how it landed with them.

Words matter. Regardless of the good intentions that I had, the impact on those so frequently infantilized, invisible-ized and stigmatized is much more important.

If there was ever an appropriate time to say "all lives matter," this is it. All bodies matter and some deserve our keen thoughtfulness and reparations for harm done.

May the grace of God, the teachings of Christ and the fire of the Holy Spirit surround, inform and infuse us as we go!



Blessings,


Rev. Louis

In-Person Worship Returns

Sunday, November 28

"I was glad when they said to me,
"Let us go to the house of the LORD!"
— Psalm 122:1

Advent Sunday, November 28, marks the beginning of "hybrid" worship at Alki UCC. You can still stream our 10:00 am service online live via Zoom, or gather in the Sanctuary to join other actual people in prayer. Finally!
Rev. Louis says: "I look forward to worshipping in person with y'all and seeing your (masked) faces! I also thank the leadership of this church for their prudence, thoughtfulness, patience and preparation.
Blessings and welcome back! "
Your safety is our number one priority. Kindly note the following guidelines
You must be fully vaccinated for COVID to attend in person. You only need to present your proof of vaccination on your first visit.

Face coverings are required.

Social distancing is encouraged.
In order to make the check-in process efficient,

no later than Noon on the Friday

before attending on Sunday.

Pre-registration is highly encouraged, but no worries … you can also register when you arrive so just show up! All are welcome.
Check-in Process at the Church
Enter through the Hinds Street front entrance and take an immediate left to sign in at the Parlor registration table. You will then be guided to an open pew and asked to sit socially-distanced from those who are not part of your family/friends unit.
During Worship
The Order of Worship and hymn/song lyrics will be displayed on a big screen near at the front of the sanctuary; paper bulletins will not be available. You can also request a hymnal for reference to some of the musical selections.
When service ends, exit through the rear sanctuary doors and proceed outside, where you are welcome to gather for conversation under the courtyard tent. As you arrive and exit, please note the collection plates at the back of the sanctuary.
Please email Shannon P if you have any questions.
Transgender Day of Remembrance
November 20
Alki UCC grieves the tragic and senseless deaths of transgender people during
Trans Awareness Week and every day. Transgender Day of Remembrance on November 20 annually honors and mourns the transgender and gender diverse people whose lives were taken by violence, while raising public awareness of hate crimes against transgender people.

This year more than 45 people have been killed in the United States and Puerto Rico and there are more than 375 known victims worldwide — the majority of whom were BIPOC transgender women.

Together we mourn and honor the lives lost this year, as reported by transrespect.org, and all of those deaths yet unreported. Please click here to read their names.

Call for Thanksgiving Cooks:
WIN Hot Lunch Saturday, November 20
We're Calling all Cooks to make the best Thanksgiving ever for the WIN hot lunch this Saturday, November 20!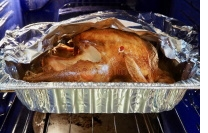 We need large casserole pans of roasted turkey or chicken, stuffing, gravy, potatoes (roasted or mashed), sweet potatoes, yams, roasted veggies, casseroles of green beans or rice, rolls, etc.
We deliver the dishes pre-warmed to the Body of Christ church in White Center (1320 SW 102nd, two blocks east of McClendon's), or, we can arrange to have your dish picked up.
Drop-off is by 11:30 am, stay to help out as long as you can (we put everything away around 1:00 pm).
Contact:
Cinda S
Volunteer Opportunities for In-Person Worship
Altar Arrangements Committee
For many years, Verona R's lovely and distinctive altar arrangements have been an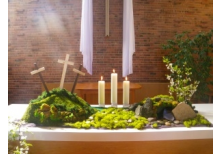 important part of Sunday worship.
Now that Verona is staying home for a while as she recovers, we're forming a creative team to provide and arrange flowers (or other) decorative altar arrangements for Sunday worship.
Tidying Up!
Humans needed to :
Take extraneous items from the Lost & Found box to Goodwill or another donations site.

Organize the Narthex nametag wall and drawers in the lamp table/Parlor cupboard. They look like they've been in a cat fight.

Cast your creative eye on the church bulletin board in the narthex and offer suggestions on how to make it informative and welcoming.
Contact: office@alkiucc.org
Prayers of caring, support and sustenance for migrants on the border of Belarus and Poland being cruelly used as political pawns ... and for migrants everywhere experiencing upheaval and distress.
Continuing prayers of protection and support
for the
people of Afghanistan.
Special prayers of support and safety for Kirstin, Jeff, and all the educators and students in our community and beyond ... and for all who work in the school environment.
Special Prayers for the family,
friends and communities of Ronald Greene, Andrew Brown Jr, Adam Toledo, Ma'hia Bryant, Andrew Brown Jr, Daunte Wright,
Walter Wallace,
Jonathan Price, Jacob Blake, Rayshard Brooks, Manuel Elllis, George Floyd, Elijah McClain, Dreasjon (Sean) Reed, Breonna Taylor, Ahmaud Arbery and the heart-breaking list of African-Americans and other people of color murdered or wounded by police or self-declared vigilantes in our nation over many decades. We mourn with you and we stand for justice and healing.
Special Prayers for all those on the front lines of working to protect us, keep us healthy, sane, grounded, informed, fed and comfortable during the current COVID 19 outbreak: our faith leaders, front-line health care workers, EMTs, police, firefighters, educators, transit bus and rail drivers, farmers, therapists, social workers, shelter operators, engineers, grocery/drug store personnel, caregivers, childcare specialists, pharmacists, custodians, organizations caring for the most vulnerable, sanitation workers, dispatchers and others keeping our supply chains operational, truth-telling journalists and all the many public servants who are so vital to our community.
For those grieving the recent death of a loved one:
Friends and family of Rev. Ron Marshall; friends and family of Bev C; Charlie H and family; Candace G and family; Ed B and family; Todd S and family; Patty M, family and friends of Bob J, family and friends of Jim C; Larry G
Recent hospitalization, illness and other concerns:
Verona R, Vicky's friend Janelle O, Julia C's friend Peter, Emily H's friend Donna, Jim and Sandy's friends Jim S and Mary Jane,

Dan's brother Bill and Bill's wife Helaina, Larry G, Dan K, Cinda's sister-in-law, Sue B's friends Mary and Louise, Cindy

,

Julia P, Jeff and Kirstin's sister-in-law Sue, Sandy and Jim's friend

Al

,

his mom, Sue and friend Kay;

Penny M; Kirstin D; Shannon P's father, Rev. Dr. Bill

;

Verona's younger brother Eric; Julia C's long-time friend Megan; Bonita C; Claire F; Dayle B;

Imy P; Kirstin D's father; Don P
For homebound members/friends of Alki UCC: Doris C
Wider World: Prayers for all those affected by the corona virus outbreak; all those suffering from PTSD in the military and around the world; for all those affected by misguided immigration policies; prayers for fewer guns, for all victims and those affected by gun violence; victims and survivors of extremist violence around the world; migrants seeking refuge around the world, and for those who are trying to help them. The rest of the missing schoolgirls kidnapped by Boko Haram, who remain in our hearts as long as they remain missing. The hungry and homeless, the ill and the addicted, the lost and the lonely; the unemployed.
Worship

this Sunday

November 21

at 10:00 am

The Twenty-sixth Sunday after Pentecost


Contemporary Voice


"Where does your security lie? Is God your refuge, your hiding place, your stronghold, your shepherd, your counselor, your friend, your redeemer, your saviour, your guide? If [God] is, you don't need to search any further for security."

Scripture Readings:
Job 5:8-27
Matthew 7:24-26


(adapted from NRSV)


Sermon:
"Rock, Paper, Scissors"
Liturgist:


Jeff D




Moment of Ministry




Future Story


Guest Accompanist


David Duvall


Music Highlights
My Hope Is Built on Nothing Less
#403 NCH
Rock of Ages, Cleft for Me
#596 NCH
God Guards You Now
David Duvall.
Based on Psalm 121 as translated by Eugene H. Peterson in The Message
If You But Trust in God to Guide You
#410 NCH



Sunday's Order of Worship, including the scripture text, is linked here.



Pastoral Search Committee


Sunday, November 21




3:30 pm



Thanksgiving
Food/Clothing
Donations Drive


Sunday, November 21




11:00 am to 3:00 pm




Front Courtyard


In addition to traditional holiday fare (boxed stuffing mix, yams, green beans, etc), suggestions include: plant milks, cereal, peanut butter, tuna fish, pasta and sauces, canned soup, chili and beans (poptop preferred).

Cold-weather children's clothes for school and play and donations of Men's casual/work clothes are also needed, as well as NEW socks — the clothing item most requested by our neighbors experiencing homelessness



Church Office Closed




for the Thanksgiving Holiday




Thursday, November 25




Friday, November 26





Outreach/Social Justice




Tuesday, November 30




7:00 pm


Contact: Cinda S

Thanksgiving Week Newsletter Schedule
The Messenger will be sent out next Wednesday, November 24.

All submissions are due by Monday, November 22 at noon.

Contact the church office with questions and
Happy Thanksgiving!

Admiral UCC Christmas Market
Saturday, November 20
11:00 am to 4:00 pm
4320 SW Hill Street

A craft fair in the style of an old world German Christkindl Market! Stop by to enjoy crafts, treats Christmas lights and holiday cheer!

Faith Action Network (FAN) Virtual Annual Dinner Celebration
Sunday, November 21 5:30-6:30 pm
Registration here.
Join us online to celebrate FAN's 10th anniversary of interfaith movement for justice, and all we've accomplished together.

Tickets are by donation.
Zoom Registration Link for Sunday Worship

You only need to register once for Sunday worship.
You will receive a confirmation email with your own unique link to join Sunday worship.
For secure, online giving through Give Lively, click the blue button below.

You can also send your check, made out to "Alki UCC," to:
Alki UCC Church Office
6115 SW Hinds
Seattle, WA 98116
Sunday Worship Videos Posted on YouTube
6115 SW Hinds ♦
Seattle, WA 98116 ♦
206/935-2661
Check for church news and calendar updates at www.alkiucc.org.