B-C's Special Distance Learning Page with Complimentary Materials

In response to school closures due to COVID-19, Bolchazy-Carducci Publishers is making a variety of materials available to the classics community in order to ease the transition to distance learning. Please see our new Distance Learning page to freely access downloadable packets of fair use excerpts from our books as well as some fun mythology-related activities.
Congratulations to Mayor Michelle Wu!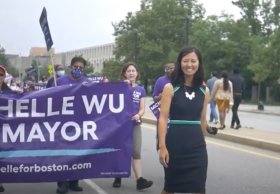 The first female mayor of
Boston, Massachusetts, marches
in the 2021 Roxbury Unity
Parade. Photo by Dante Luna, Creative Commons 3.0.

Former Latin student Michelle Wu was elected the first female mayor of the City of Boston. Wu graduated from Barrington High School in Illinois in 2003. The late LeaAnn Osburn, who served as an editor at B-C, taught Wu Latin. Wu established her political skills with a successful campaign for National Junior Classical League President. When Wu was a sophomore at Harvard, B-C invited her to submit a reflection for the book Classical Considerations (Bolchazy-Carducci Publishers, 2006). Check out her reflection on a quote from Seneca. Her biography in the volume's "About the Contributors" reads:
Michelle Wu is a sophomore at Harvard University. Although still exploring her interests and goals, as a former president of the National Junior Classical League and a devoted Latin student, Michelle will always have a deep attachment to the classics. She has been profoundly influenced not only by the subject matter, but also by the friends and teachers who have infused it with even deeper meaning.
Wu also served as a proofreader who checked on B-C's early 2000's digital version of Artes Latinae. All of us at Bolchazy-Carducci Publishers wish her much success as she takes on the mayoral reins for the "Athens of America."
---
---
There's more to Nashville, the Athens of the South,
than the Grand Ole Opry House . . .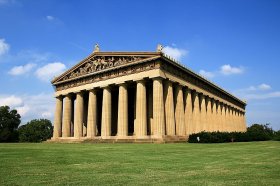 Stunning view of the full-size replica of the Parthenon in Nashville. Photo by Mayur Phadtare, Creative Commons 3.0.
Note the irony of the
article's title!

---
Need a Roman villa? The Ludovisis' Villa Aurora includes a magnificent ceiling fresco with three Roman gods painted by Caravaggio.
---
An interesting "metamorphosis" reference—Russian tsarinas and cross-dressing.
Beginning the Second Decade of Complimentary Professional Development
Tuesday, December 7, 2021, 6:00–7:00 pm ET (5:00–6:00 pm CT)
Monstrat amor verus patriae: Vergil's Camilla between Italy and Scythia
Presenter: Barbara Weiden Boyd, Bowdoin College, Brunswick, ME

Vergil's complex portrait of Camilla remains an enticing enigma: from her introduction into the Aeneid at the close of the catalogue of Book 7 to the episode in Book 11 that comprises her backstory, her aristeia, and her death, her presence in the poem is both admirable and puzzling. It has long been recognized that the war of Aeneid Books 7–12 is not only refracted through the epic lens but also evokes the still palpable memory of civil war; with this as a point of departure, Boyd explores how the patria for which Camilla's death provokes such love to fight (monstrat amor uerus patriae, Aeneid 11.892) is to be located on an ideological map somewhere between Italy and Scythia.
Barbara Weiden Boyd, Henry Winkley Professor of Latin and Greek at Bowdoin College, holds a BA from Manhattanville College, and an MA and PhD in Classical Studies from the University of Michigan. In addition to offerings in Greek and Latin languages and literatures, Boyd teaches courses on ancient epic, Rome in the age of Augustus, Rome as a site of cultural memory and identity, and the Ovidian tradition. She has chaired the Classics Department repeatedly and has served as a co-director of the Mellon Initiative in Mediterranean Studies at Bowdoin.

Her scholarly specialization is Latin poetry, especially the works of Vergil and Ovid. She has published widely on a variety of Roman writers, including Vergil, Propertius, Tibullus, Ovid, and Sallust. In addition to continuing work on a commentary on Ovid's Remedia amoris, she has recently published a book on Ovid's reception of Homer: Ovid's Homer: Authority, Repetition, and Reception (Oxford University Press, 2017). She has a lively interest in contemporary receptions of classical themes and has published articles on the BBC-HBO series Rome and on the Odyssey theme in the AMC series Mad Men. She is currently developing a project on Nathaniel Hawthorne's Rome.

Boyd has traveled and studied extensively in Italy, where she lived for two years while teaching at the Intercollegiate Center for Classical Studies in Rome. She is a former member of the Board of Directors of the Society for Classical Studies and its Goodwin Award Committee, and currently serves on its Program Committee. She serves as president of the Vergilian Society and is a charter member of the newly established International Ovidian Society. Boyd is a former chair and consultant for the AP Latin Test Development Committee of the Educational Testing Service.
Boyd has also authored a textbook for intermediate Latin students, Vergil's Aeneid: Selections from Books 1, 2, 4, 6, 10, & 12 (Bolchazy-Carducci Publishers, 2001) and its revised edition Vergil's Aeneid: Selected Readings from Books 1, 2, 4, and 6 (Bolchazy-Carducci Publishers, 2012). Her other Bolchazy-Carducci publications include Vergil's Aeneid: Expanded Collection, Vergil's Aeneid: 8 & 11: Italy and Rome, Vergil's Aeneid: 10 & 12: Pallas & Turnus. Boyd is the coauthor with Katherine Bradley of A Vergil Workbook, Second Edition (Bolchazy-Carducci Publishers, 2012).
To register for WEBINARS.
Bolchazy-Carducci Publishers is pleased to provide complimentary webinars on a variety of subjects, especially pedagogical, of interest to classicists. Some webinars are geared to the Latin for the New Millennium program and to topics generated by the AP* Latin curriculum.
Read eLitterae or follow us on Facebook and Twitter for the announcement of our winter/spring
series of free webinars.
Please note:
The Bolchazy-Carducci Publishers Webinar Program is intended to be a live interactive endeavor in which presenter and attendees ask questions, make comments, seek clarification, share examples, etc. Thus, by design and in order to protect the presenter's intellectual property, B-C does not make recordings available to non-attendees. B-C encourages those interested in a given topic or presenter to plan to attend the live webinar.
If you have suggestions for webinars, please contact Don Sprague.
---
What Equipment Do I Need for B-C Webinars?
To participate in Bolchazy-Carducci Publishers sponsored webinars you will need high-speed internet access, computer speakers/headphones, current web browser, and the link to the webinar virtual meeting space, which is provided in your webinar invitation.
Webinars Make for User-Friendly Professional Development
Participation is free. All webinars provide opportunity for participants to ask questions. Learn lots—attend as many presentations as you can. Bolchazy-Carducci Publishers provides documentation for your participation. You can share this with your supervisors. Many webinar presenters provide handouts, etc.
Bolchazy-Carducci Publishers provides eTextbooks on a variety of eBook platforms. Bolchazy-Carducci textbooks are available through VitalSource,

GooglePlay

,

Chegg

, RedShelf, Adams Book, Follett,

MBSDirect Digital

, and ESCO. Each eBook platform offers a variety of tools to enhance the learning process. eBooks have the same content as our traditional books in print.
You can read eBooks on a Mac, PC, iPhone, iPad, Android, or a variety of eReaders. Review the eBook providers specifications.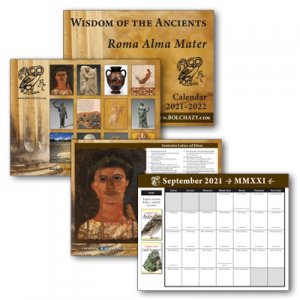 Bolchazy-Carducci's
2021–2022 Roman Calendar has been arriving in mailboxes! If you missed the deadline for receiving your print copy, you can access a printable copy of the calendar here.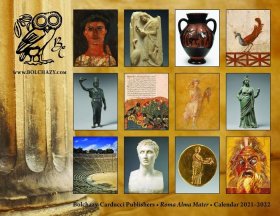 Preview Bolchazy-Carducci Titles

Preview Bolchazy-Carducci titles before you purchase using Google Preview.
---

Downloadable Products
iPodius - Bolchazy-Carducci Publishers online shop for: audio, software, video, and a treasure trove of teacher-created materials in the Agora.
---
B-C Facebook Fan Page
Become a FAN of Bolchazy-Carducci Publishers, visit our Facebook Fan page for the latest news from B-C.
---
B-C Blog
Visit the BCPublishers Blog for B-C news and information.
The most recent addition to the blog includes tips on incorporating 3-D printing projects, including Latin inscription cookies, into the Latin classroom.
---
BCPublishers on Twitter
Follow us on Twitter
---
AP® is a trademark registered and/or owned by the College Board, which was not involved in the production of, and does not endorse, this site.
These products have been developed independently from and are not endorsed by the International Baccalaureate (IB).
Dear Friends,





Once again, I find myself amazed at the connectedness of all of us classicists and grateful to have enjoyed that connectedness. We classicists regularly encounter the reality that our world is, indeed, small.



In this issue, I think you'll enjoy reading the reflections of Jody Cull, B-C's production manager and eLearning director, and those of Allison Plaza, Latin teacher in Houston, TX. Also, check out our piece on Michelle Wu, who was just elected Boston's first female mayor, and learn about her connection to B-C. Yes, it's a small world!



Congratulations to our Texas Classical Association colleagues, who came together for their first in-person meeting since COVID-19 cast its freeze. Special kudos to TCA president Nicole Lehman and also to Bob Cape and Austin College, who hosted the gathering. B-C is especially grateful to Bob, who helped with our exhibit at the conference. He ferried books from Rose Williams's home in Abilene to Sherman, TX, for us. And, additional kudos to Bob, who was honored by TCA as the inaugural recipient of the William Nethercut Award for Outstanding Post-secondary Teaching!



At this special time of year, as you and your families celebrate Thanksgiving, all of us at Bolchazy-Carducci Publishers wish you a happy holiday and thank you for your collaboration with us as we together help build "a better future through the lessons of the past."*





Happy Thanksgiving!



All best,





Don



Don Sprague
Executive Editor





*The motto of Bolchazy-Carducci Publishers

Teaching Tip: A Latin Story to Accompany Latin for the New Millennium, Level 1, Review 3

This is the third (the next for Review 4 will be published in the January issue) in a series of stories to accompany each of the reviews in LNM 1. Here follows the principles author Emma Vanderpool employs while composing these stories.





While constructing these stories, I had in mind Anne Groton and James M. May's

Thirty-Eight Latin Stories

(Bolchazy-Carducci Publishers, fifth edition, 1995), which provides supplementary readings for

Wheelock's Latin

. As such, these review stories will be primarily limited to the vocabulary and grammatical structures of the unit (and prior units). Any vocabulary that has not previously been introduced in

Latin for the New Millennium

will be provided and glossed following the format in

LNM.

The stories, approximately 250–300 words in length, themselves will initially draw inspiration from classical sources and later from medieval and Renaissance sources. I hope that these extended narratives will help serve both to reinforce the relevant unit's vocabulary and grammar and provide students with additional mythological and historical information.




While complementary to LNM, the stories can serve all first-year Latin students.





This recounts the story of Andromeda, the princess of Aethiopia. Her mother, Cassiopeia, has angered Neptune, the god of the sea. Now a terrible sea monster, Cetus, terrorizes the shore. Andromeda's father, Cepheus, the king of Aethiopia, must make a difficult decision after consulting with a nearby oracle. The young princess demonstrates great bravery and a willingness to sacrifice herself for her people.





Andromeda
Andromeda pulchra fīlia rēgis est. Andromeda patrem, nōmine Cepheum, amat. Cepheus est rēx Aethiopiae. Māter, nōmine Cassiopeia, mulier superba est. Andromeda, Cepheus, et Cassiopeia in Aethiopā habitant.

Rēgīna dīcit fīliam pulcherrimam esse! Dīcit fīliam pulchriōrem quam fīliās Neptūnī esse. Neptūnus est deus maris. Cīvēs urbis Cepheī magnum timōrem sentiunt quod urbs prope mare est. Fīliae Neptūnī Andromedae invident quod multī virī amōrem mulieris habent.

Neptūnus, rēx maris, audit rēginam Cassiopeiam et īrātus est. Neptūnus mōnstrum terribile ē vinculīs līberat. Mōnstrum est Cētus. Cētus cīvēs Aethiopiae petere cupit.

Rēx Aethiopiae, Cepheus, timōrem magnum sentit quod cīvēs servāre cupit. Rēx ad templum venīre dēcernit quod ōrāculum audīre cupit. Ōrāculum dīcit Neptūnum Cassiopeiam punīre. Dīcit mōnstrum fīliam rēgis, Andromedam, cōnsūmere cupit.

Cepheus timet, sed pācem cupit. Tempus est; mōnstrum Cētus ad Aethiopiam venit. Andromeda timōrem mortis nōn sentit. Andromeda ōrāculum intellegit. Andromeda scit sē urbem servāre posse.

Dux mīlitum urbis Andromedam vinculīs claudit et mulier ex urbe ambulat. Andromeda exemplar fortitūdinis est. Andromeda cīvēs Aethiopiae et urbem servāre cupit. Andromeda cum mīlitibus ad mare ambulat. In lītore Andromeda monstrum exspectat.

Tunc est vir armātus! Hērōs in marī nōn navigat sed in caelō volat. Arma magna deōrum gerit. Est Perseus!

Perseus Andromedam et Cētum videt et mulierem pulchram servāre cupit. Andromeda gaudium magnum habet quod Perseus mōnstrum vincit. Andromeda amōrem magnum sentit quod Perseus hērōs est et cīvēs Aethiopiae servat.

Vocabula Nova:
pater, patris, m. – father
nōmine – by the name of
māter, mātris, f. – mother
superbus, superba, superbum – proud, arrogant
pulchriōrem quam – more beautiful than
deus, deī, m. – god
rēgīna, rēgīnae, f. – queen
īrātus, īrāta, īrātum – angry
mōnstrum, mōnstrī, n. – monster
terribile (direct object) – terrifying
cupiō, cupere, cupīvī, cupītum – to desire, to want
pūniō, pūnīre, pūnīvī, pūnītus – to punish
claudō, claudere, clausī, clausum – to lock up
cōnsūmō, cōnsūmere, cōnsūmpsī, cōnsūmptum – to consume
lītore, lītoris, n. – shore
hērōs (subject) – hero
caelum, caelī, n. – sky
volō, volāre, volāvī, volātum – to fly
mortuus, mortua, mortuum – dead

Editor's Note: Bolchazy-Carducci Publishers is pleased to provide this Latin story for Latin teacher subscribers to use with their own classes only. The PDF version includes a full color illustration and caption.



About the Author
Emma Vanderpool has taught Latin at the university, middle school, and high school levels—currently at the Springfield Honors Academy in Massachusetts. Vanderpool earned her Bachelor of Arts in Latin, Classics, and History from Monmouth College in Illinois and her Master of Arts in Teaching Classical Humanities from the University of Massachusetts in Amherst. She serves as a state rep for CANE, as an executive board member of Ascanius, and as an organizer for Our Voices and Lupercal. Vanderpool is the recipient of a Distinguished Teaching Award from UMASS Amherst and was honored as the Lincoln Laureate for Monmouth College. She has self-published ten novellae. Bolchazy-Carducci Publishers is pleased to have had Vanderpool launch our novella series with Explore Latin: Aves and the first two titles for the Encounter Latin series—Augury is for the Birds: Marcus de Avibus Discit and Under His Father's Wing: Marcus de Auguribus Discit.





Content by Emma Vanderpool

Latin for the New Millennium ©2021 Bolchazy-Carducci Publishers

Classics and the Love of Aussie Shepherds: Two Reflections

From B-C Production Manager and eLearning Director Jody Cull
While taking a vacation from my day job to spend a week playing agility and rally with my dog, Liesl, at the Australian Shepherd Club of America's 2021 National Specialty* at the Brazos Expo in Bryan, Texas, once again, I found classics is everywhere!

Indeed, classics followed me to Texas. For example, Cleopatra and Hildegard figured prominently in the beginning chapters of the audiobook (Girly Drinks: A World History of Women and Alcohol by Mallory O'Meara) I was listening to while driving to Bryan. One day while walking the agility course, I noticed the person in front of me was wearing a "Pliny the Younger" Russian River Brewing sweatshirt. Another day as I was volunteering at the scoring table for agility jumpers, I readily recognized the name of one of the competitors. I knew an Allison Plaza as a Bolchazy-Carducci Publishers Lumina: Caesar and Vergil Selections user! After the agility event I approached Allison and she confirmed that she was that very Latin teacher. It was a fun surprise to meet a Latin teacher at an Australian Shepherd event!

Liesl and I had a wonderful week playing agility and rally, finishing with a team best placing 12th in agility finals! Qualifying scores in our four rally events earned us a new rally title and an agility nationals best for qualifying in five of the six agility courses.

An eager Liesl on the dog walk.

Liesl shows her stuff jumping.

Performing in the rally, Liesl heels as
Jody requests.


A proud trainer/mom Jody and
champion Liesl.
From Latin Teacher Allison Plaza
I have been teaching Latin at St. Thomas' Episcopal School in Houston, TX, since 2014. In my spare time, I love to train and show my two Australian Shepherd dogs "Roo" and "Rummy." My students are always in the loop about what competitions we go to over the weekends, and they love to see pictures or videos of the boys in action. This year, I was lucky enough to attend the Australian Shepherd Club National Specialty in Bryan, TX. My dogs competed with me in four different events—obedience, rally, agility, and show conformation—with great success!

Older brother Roo earned fifteen different ribbons, including a distinguished "High in Trial" award in obedience with a perfect score!

Little Rummy only competed in agility this year, but he did very well! The highlight for him was earning a 6th place competing in a very tough course against about seventy dogs entered in his jump height class.

One of the most surprising highlights from the National Specialty was meeting Jody Cull, a fellow classicist with whom I have corresponded via email for a couple of years now. Neither of us knew what the other looked like, but we recognized each other's names on the running order from agility! It was very fun to connect and discover that we share not one but two very unique passions!

Roo in the obedience ring during his
special run.


Rummy doing his weave poles (and winking!).

Rummy and Roo with their ribbons
from the week.


Jody Cull and Allison Plaza with their
three dogs.

*Australian Shephard Club of American (ASCA) includes members from the United States, Canada, and Europe. The ASCA National Specialty is normally an international event, but due to COVID travel restrictions, European members were not able to attend this year.
Teaching Tips & Resources

► Professional Development
• Learning site Wondrium offers a course on the Celtic world.

• The Society for Classical Studies now offers a blog on classics-related books for young readers.

► Social Justice
• Are all the world's languages descendants of a single African mother tongue?

• Yes, women also served as scribes for those beautiful medieval manuscripts.

• Charlotte Higgins weaves a new retelling of Greek myths.

► Res Romanae
• Slave room discovered in villa at Pompeii.

• The underwater treasures at Baiae.

• Musings on the Etruscan necropolis at Tarquinia and at Cervetari.

• Gladiator cell found at Roman amphitheater in Britain.

• Newcastle Museum presents Roman altars in dazzling full color!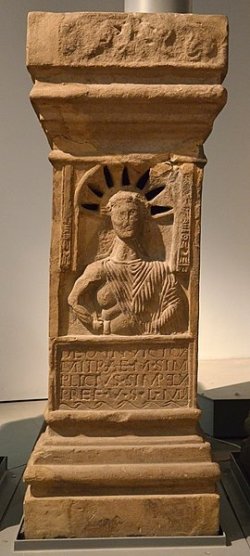 This sandstone altar dedicated to Mithras from Carrawburgh now in Newcastle
University's Great North Museum provides a great contrast to the altars
depicted in the link. Photo by Carole Raddato, Creative Commons 2.0.



• Exceptional sculptures found beneath Norman church in the UK.

• Richborough provides insights into the Roman world of Britain.

• Actors' latrine found in Roman theater in Turkey.

• Recovering the recipe for garum.



► Res Hellenicae


• The survival of Calabrian Greek is critically jeopardized.

• New insights on evidence of early humans on Crete.

• Delos marble quarry quandary resolved.

• Why are the Parthenon sculptures locked from public view?

• Building height regulations preserve views of the Acropolis.

• Greeks establish Mount Olympus National Park.

• Check out the new finds at Kythnos.

• Some Byzantine Greek chant for your listening pleasure.

• Long forgotten Greek temple rediscovered!

• More to Sparta than the military.

• New insights from the tomb of Nestor's cup.

► Res Aegypticae
• New finds at great temple of Heliopolis.

• The tomb of Ramses II's treasurer excavated at Saqqara.

• Giant ram's head statues found in Egypt.

• What do you make of this art installation at the Giza pyramids?

• How old are Egypt's mummification techniques?

► Res Aliae
• Longhouses of earliest farmers in Europe discovered.

• Exceptional cache of ancient textiles found at Catalhoyuk in Turkey.

• Fascinating remains suggest an Incan rope bridge.

• Archaeologists uncover 2,700-year-old wine press in Iraq.

• New method shows Vikings occupied Newfoundland in 1021 CE.

• Henry VII coin found in Newfoundland.

• The secret excavation of Jerusalem.

• Mapping the capital of the Mongolian empire.

• 3,500-year-old ghost image from Babylonia?

• Prehispanic treasures found along Mexican train route.

2021–2022 Classics Conferences and Meetings
Bolchazy-Carducci Publishers is pleased to be exhibiting in-person or virtually at these conferences of the new academic year.

—2022—


AIA-SCS—Archaeological Institute of America/Society for
Classical Studies
2022 Joint Annual Meeting
—A Hybrid
San Francisco Hilton Union Square, San Francisco, CA
January 5–8, 2022
B-C Representatives:
Bridget Dean and Donald Sprague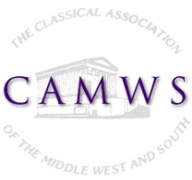 CAMWS—Classical Association of the Middle West and South
118th Annual Meeting
at the Invitation of Wake Forest University
Marriott Winston-Salem, Winston-Salem, NC
March 23–26, 2022
B-C Representatives:
Bridget Dean and Amelia Wallace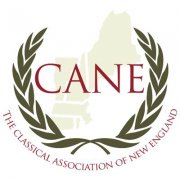 CANE—Classical Association of New England
116th Annual Meeting
University of Massachusetts Amherst, Amherst, MA
April 8–9, 2022
B-C Representative:
Donald Sprague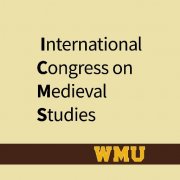 ICMS—International Congress on Medieval Studies
57th Congress
will take place online
May 9–14, 2022
Bolchazy-Carducci Publishers will participate in the Virtual Exhibit Hall.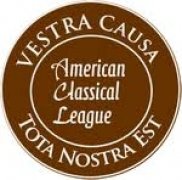 ACL—American Classical League
Diamond Jubilee Institute
College of Charleston, Charleston, SC
June 24–26, 2022
B-C Representatives:
Bridget Dean and Donald Sprague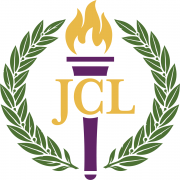 NJCL—National Junior Classical League
2022 NJCL Convention
University of Louisiana, Lafayette, Lafayette, LA
July 24–29, 2022
Cantantes licet usque (minus via laedit) eamus.
Let us go singing as far as we go—the road will be less tedious.
Vergil,
Eclogues
9.64
B-C Representatives:
Donald Sprague and Amelia Wallace
Important Dates & Deadlines
Classics Exams 2021–2022

National Mythology Exams
Pegasus Mythology Exam, grades 3–8
Medusa Mythology Exam, grades 9–12
Exam Registration September 1 – January 15
Medusa Exam Administration: March 21 – April 8
Pegasus Exam Administration: February 21 – March 4

National Greek Exam
Exam Registration September 1 – January 21
Exam Administration: February 28 – March 18

National Latin Exam
Exam Registration September 1 - January 22
Exam Administration: February 22 - March 12

National Latin Vocabulary Exam
Exam Registration November 9 - January 27
Exam Administration: February 1 - March 5

National Hellenic Civilization Exam
Exam Registration November 9 - January 27
Exam Administration: February 1 - March 5


Exploratory Latin Exam
Exam Registration September 1 – March 2
Exam Administration: January 1 – April 1

Bernice L. Fox Classics Writing Contest
Nostos ("Return")
deadline: March 15, 2022 postmark


SCRIBO
Registration: September 1, 2020 - March 15, 2021
Submission Deadline: March 15, 2021 - April 15, 2021

NB: Awaiting updates.

eLitterae Subscribers Special Discount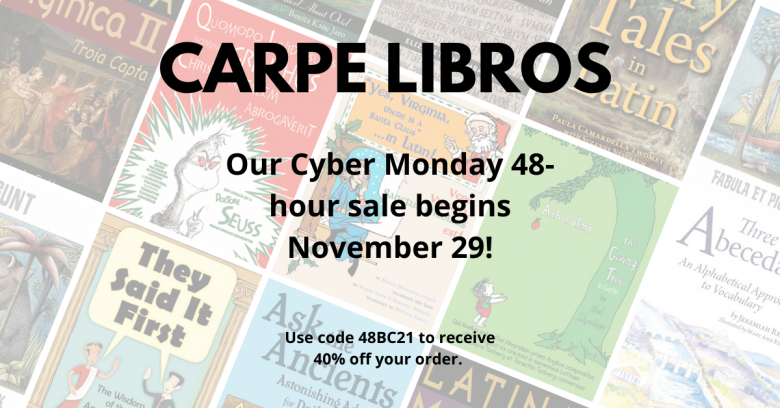 Enter coupon code 48BC21 on the payment page.
The special offer pricing will be charged at checkout.
SALE STARTS NOVEMBER 29th! (CYBER MONDAY)
(The sale begins at midnight November 28th and ends at midnight November 30th)

This offer is valid for one copy per title, prepaid, no returns.
Discount is not available to distributors.
This offer expires 11/30/21.


(Please note that there will be no adjustments on previous purchases.
Offer is nontransferable and subject to change without notice. Only valid on products published by Bolchazy-Carducci Publishers, Inc.)


---
Cyber Monday Bonus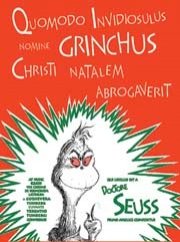 Receive a free paperback copy of
Dr. Seuss's Grinch (in Latin)
when you spend $50 or more on
Bolchazy-Carducci books!

Offer restricted to those in the United States and Canada.

---
Bolchazy-Carducci Publishers, Inc.

Bolchazy-Carducci's New Novella Series:
Great Gifts for the Young Latin Learner
in Your Life
Don't miss the latest Explore Latin title,
a new release for Cyber Monday.