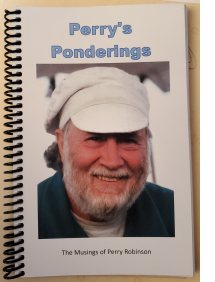 Perry's Ponderings

The Musings of Perry Robinson
Although Perry has left this earthly plane, he left behind his "Ponderings".

Accumulated from his newsletter column which ran from 2006 to 2012 these short musings will give you something to consider as you go about your day.
The book is designed to lay flat so you can easily read it with your morning coffee. Every effort was made to leave the writing in Perry's own voice, hopeful that the reader will be able to hear the gentleness, thoughtfulness, sarcasm, and humor with which the articles are written.
We are offering this 148 page book for a $25 donation. Shipping is included.

Christmas giving opportunity!!
Use the green donate button to order your copy(s) of "Perry's Ponderings"


Stories of the Winter Fire

The Center For Peace presents:
Stories of the Winter Fire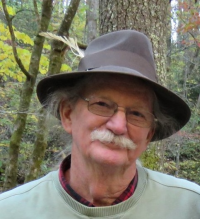 Joe Williams "Ragman"
Joe Williams invites all relations to join him in ceremony for stories of the Winter Fire. Come hear the story of Creation and the coming of the Wands as shared by the Ragman by the Winter Fire inside the Cave of Now ( the sound chamber) at the Center For Peace.
You are invited to bring drums and rattles for an afternoon of poetry, songs and Storytelling. C.Ds and books will be available. All proceeds and donations will go to support the work of the Center of Peace.
Winter is the time of the Storyteller and the Storyteller invites you to come and share.
WORLD-WIDE PEACE CHAMBER
SOLSTICE SOUNDS FOR PEACE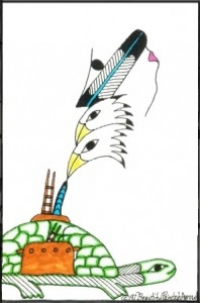 Tuesday, DECEMBER 21st
10:00am & 5:00pm
Please join us in our portion of the World-wide Chamber Solstice 24 hours of continuous sounds for Peace on Tuesday, December 21st. We will gather around 30 minutes prior to the posted start time.
Chambers and individuals around the world will participate in this annual event inspired by our Elder and Peace Chamber Visionary, Joseph Rael, in which we sign up for 1 hour of chanting to cover 24 hours of the Solstice. Thanks again to Rick and Elisa Cotroneo at House of Mica for organizing this special event!
SOLSTICE CHANTING THEME: Will be announced soon.
Family Christmas Eve Gathering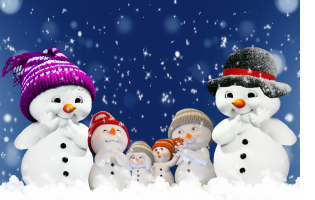 Family Christmas Gathering




3pm-7pm





The Center for Peace would like to cordially invite you to our Family Christmas Gathering. It will be held Dec. 24th

from 3pm-7ish. We will eat between 4-4:30

This is a potluck so contact Becky Walker at becky@centerforpeace.us for what is needed. We will provide turkey, dressing, and sweet potato soufflé as well as tea, coffee and water.




There will be a gift exchange in the White Elephant style but with ugly (Unusual) Christmas ornaments only, $10 limit. The more ridiculous the better. I once brought a bulldog in a tutu as mine.





We will have all kinds of fun and games like Who Am I and Topic Cards. We will also be having a Lip Sync contest! Sign up now if you want to enter. There will be judges and prizes awarded. (Contact Becky for this also)





Later we will all join together to sing Christmas carols, you can decide if you want my fabulous Christmas carols like, Grandma Lost Her Teeth (Here Comes Santa Clause) and I Just Sharted (Frosty the Snowman)or if you prefer the classic versions.





We will close the evening with a candle lighting as we sing Silent Night and allow our light of love and grace to shine out into the world. (Tradition of Jeanne & Perry Robinson)





Don't spend Christmas alone. We would love to celebrate with you.



This will be an indoor event and masks required. Testing in advance even better. It is also an alcohol free event.

New Years Day

Steam Blessing Lodge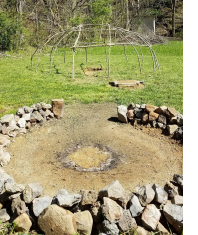 11:00 am - 2:00 pm

Led by: Nan Citty

Firekeeper: Paradise Kirkland

Lodge elder: Steve Citty

As we work through what we hope are the end days of the pandemic, in place of the annual New Years Day sweat lodge we are holding a steam blessing in the Arbor.

Participants will sit around the arbor, each person will have a chair, a sheet to cover themselves with, water, and hot stone(s) to provide heat and steam. Nan will lead the lodge and guide us through the blessing. There will be drumming, songs and prayers.

There will be a community meal (potluck) after the ceremony. Please bring a dish that you can share. You are welcome to the meal whether you have food to bring or not.

For information call or text: Steve Citty 865-300-4424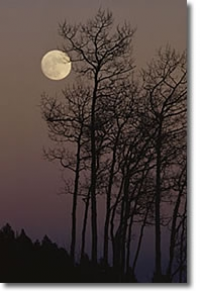 Long Dance
Greetings Long Dance dancers!

We're excited to announce that the 2021 Long Dance at the Center for Peace will be held Saturday, January 8 through Sunday, January 9.

We want to extend a special invitation to all those who have been called to dance in the past to join us this year (and a thank-you to those who have already registered to dance again). Please pray about whether or not you are being called to dance.

Once more, we will dance around the inside of the Peace Sound Chamber to the beat of the drum, surrounded by the powerful medicine of the dancers' banners, reflecting where we have come from, where we are now, and what the Dance will help us manifest for our future. As the night deepens, the chamber itself will become a drum and the dancers' feet will become drumbeaters. Light from the sacred fire will flicker against the Chamber's outer walls, supporting internal illumination and offering its incredible power of transmutation as the dancers go deeper and deeper into the state of No Mind. By morning, we will all breathe into a new dawn, both for the planet and for ourselves.

Please note that we will
not
have a traditional sweat lodge before the dance this year, but we will have a purification ceremony that will accomplish the same goal.
The dance will be inside a wooden building that's heated by a wood stove, but we will be opening the doors for ventilation as much as possible, as the temperature allows (which we usually do anyway).
Dancers and support staff are encouraged to get fully vaccinated before the dance, but we will not require proof of vaccination nor will we require masking. However, if you want to wear a mask at any point, you are welcome to do so. I
f you have any questions or concerns about these protocols, we encourage you to get in touch with us.
Please visit the Long Dance page on the Center's website to register. That way, we'll know how many dancers to expect, and you will be assured of receiving all the dancer notifications with information about the details of this year's dance.
Thank you for honoring us with your Dance in the past. We hope you will be called to dance your future into being with us again this year.


Colby McLemore and Katy Koontz
Thanks to an upgrade by PayPal, we are now able to donate to specific funds and projects at the Center.

Try it out and share the love.





If you shop online at Amazon.com,
PLEASE follow this link by clicking on the logo above and Amazon will contribute 0.5% of your purchase to the Center For Peace
. There is no additional charge to you.
Then bookmark that Amazon Smile page and every purchase that you make on Amazon all year will generate a donation to the Center For Peace.



We are asking for sponsorship through monthly donations.

These donations do not need to be large but if those who love the Center for Peace could help by committing a few dollars on a monthly basis it could be the difference between always hoping that someday we will be able to build or provide those needed areas (i.e. showers, sleeping areas, restrooms) and actually making it happen.


If you have participated in any of the programs, offerings, and events that occur on an ongoing basis at the Center for Peace you have already felt the personal blessings from these activities. Our mission is to be a Spiritual Center for our community which extends to anyone open to this learning path.




The Center For Peace is a 501(c)(3) not for profit corporation. Your donations are tax deductible.

If you have ever come to the Center For Peace and liked what you found, PLEASE consider donating now; either a one time donation, or set up an ongoing donation through PayPal.


If you shop online at Amazon.com,
PLEASE follow this link by clicking on the logo above and Amazon will contribute 0.5% of your purchase to the Center For Peace
. There is no additional charge to you.
Then bookmark that Amazon Smile page and every purchase that you make on Amazon all year will generate a donation to the Center For Peace.

The Center for Peace is a non-profit religious corporation in the State of Tennessee. Donations to the Center for Peace can be claimed as deductions from income for income tax purposes.
Active Council Members of the Center for Peace:
Nan Citty
Knoxville, TN
865-405-6809
Steve Citty
Knoxville, TN
865-300-4424
Teresa McKee
Lenoir City

865-755-0778
Sandy Palmer
865-304-0765
Heather Robinson
Seymour, TN

865-414-9492
Jeanne Robinson
Seymour, TN
865-428-3070
Lee Sinnott
Johnson City, TN
336-624-5829
The Peace Sound Chamber is available for chanting, vision quests and ceremonies of many different types.

You are encouraged to come to the chamber and chant, drum, meditate or simply sit (the chamber Spirits love it); please check first that there is not something already scheduled. Please call at least two weeks in advance to reserve our facilities as usage requires council approval