Almost mid-December and everything to me feels like halfway there. My Christmas shopping is done, and gifts to away family were shipped this week....but there are still gifts to be wrapped for others. The tree is up with lights, but no ornaments are on it. For blues stuff, the Ozark Blues Society IBC Fundraiser is all planned, tickets are now on sale, but for the board, there are still a slew of things to do to assure a seamless execution. It's all good stuff, but just a lot of loose ends to look after. Anyone else having the same experience? My observation is that it is very common with everything that we all tend to have going on this time of year!
As noted last week, for the holidays, we include a few special holiday music events in our calendar below. These community events are clearly not blues, but are (mostly) free events that will help you get your holiday spirit revved up.


New to the articles this week is the information about our January fundraiser and links to the ticket sales. Remember, reserved seating is limited. Again this year, due to the dates for IBC and holiday schedules, our fundraiser will occur AFTER the International Blues Challenge. The event is still a very important fundraiser for our account that pays the sponsorship awards to our IBC entries. Please consider joining us and helping
us to keep our Blues Challenge sponsorship awards available in future years. Read on below for more information.
Continuing this week, don't miss the call for submissions for nominations for board elections that will occur in early 2022
at our annual meeting. More information
is found below. Also take note of the article sharing that this is the final weekend of Marie and Rosetta at
Theatre Squared.
A link to a review
of the play
by Arkansas Traveler Editor, Sarah Komar, has also been added.
As a continued reminder, since blues news kind of drops off this time of year, we are always looking for articles from readers. If you have a blues history topic, blues event, of an artist or their music you wish to share a review of, drop Sandy an email so she can help you share.
Always remember, this is YOUR newsletter! Please send
feedback or suggestions our way. You can reach me by email at the address below. We appreciate our readers and want
to see
your ideas included!
Tickets Now On Sale!

IBC sponsorship fund

2022 Fundraiser

Get your tickets for reserved seating now! Seats are limited! Visit our website or click the link below: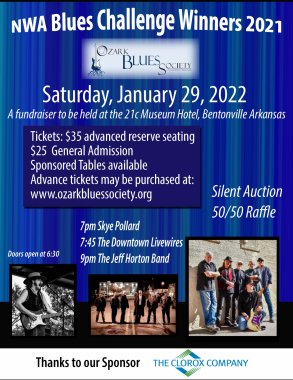 Limited sponsored tables are also available. Email Liz Lottmann for more information
Nominations Open
OBS Board Officers
2022-24 Term

Each year the OBS board of directors holds an election for two officer positions. For the upcoming (early 2022) election we will be voting on vice-president and secretary. Terms run for two years with President and Treasurer elected in the alternating years. A nominating committee has been formed and will be receiving nominations until January 7, 2022. They will present their nominees at the January 11, 2022 board meeting. The slate
of nominees will be presented to the membership following that meeting
and the annual meeting date and time (likely in February) will be announced.
Anyone, may submit recommendations
to the nominating committee prior to January 7th. Once the nominating committee has submitted their slate of nominees, OBS members in good standing may nominate other members prior to the annual meeting. All nominees must be members of OBS and agree to attend a required number of meetings (some may be virtual as needed.)
Final Weekend

Theatre Squared

presents

Marie and Rosetta

The reviews are coming in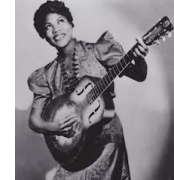 with resounding love of this play about Arkansas's own Sister Rosetta Tharpe! (Check out the review by Arkansas Traveler editor, Sarah Komar here: Marie and Rosetta Review)
Follow guitar playing music pioneer, Sister Rosetta, as she rehearses with her young protégée, Marie Knight, as they prepare to embark on a tour that would establish them as one of the great duos in musical history.
Tickets are STILL available for both live and streaming performances for this final weekend.
Support Options

For Local Artists

Please check this section of the newsletter weekly for ideas of how to support local musicians and venues. Submissions are being reduced to contact information this week as we restart the Live Music Calendar.
*****
Jimmy Wayne Garrett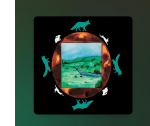 For more information about Jimmy Wayne Garrett, his schedule, recent interviews, or buy the latest album, visit: JimmyWayneGarrett.com
His music may also be found HERE:
YouTube link https://www.youtube.com/watch?v=NAj6BYVglL4&list=OLAK5uy_la2zCm6zUphqeNMMe4j9I2jxiI2YT1AkU
*****
Buddy Shute and the Motivators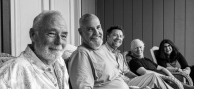 Buddy Shute and the M
otivators live at the Eureka Springs Auditorium on YouTube: LiveAtTheAud
***
To learn more about the band, visit:

Facebook: Buddy Shute and the Motivators
******
Brick Fields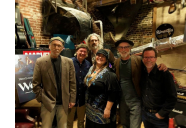 We have released a single from the upcoming album. Here is a link to the video "Take Me To the Riverside"
Once live music begins again, f
olks can stay updated on our concerts by signing up to our email at www.BrickFieldsMusic.com and following us on Facebook at:https://www.facebook.com/BrickFieldsMusic
We also have two stores on our website one for music merchandise and another for Blues Therapy handmade items such as essential oil blends, Jewelry, tie dyes, bath salts, body butters and more.
Thank you for your support.
I pray that each of you and your families are all doing okay through this.
Brick Fields
Booking Call: The Brick House 479-846-4668
*****
The Jeff Horton Band
Based in Bentonville, Arkansas, the
Jeff Horton Band definitely has

a passion for the Blues! For the last
10 years Jeff and the guys have
done their part in sharing
the Blues
as much as possible, treating their fans to an enjoyable experience.
For more information on the Jeff Horton Band check out:
Jeff has also put together a Spotify playlist for NWA Blues. It can be found, HERE:
*****
LIVE MUSIC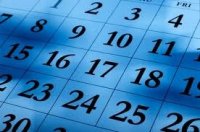 Please enjoy the following listings comprised of bands, venues, and/or organizations that support Ozark Blues Society. Always check with individual venues for event details and schedule changes. Submit weekly listings by emailing: SANDY
12.
10
Ultra Suede with Swade Diablos for Happy Hour at George's Majestic Lounge

in Fayetteville

Samara Joy for the Starrlight Jazz Series at WAC in Fayetteville

Marie and Rosetta at Theatre Squared in Fayetteville

Stooges Brass Band from New Orleans for Holidaze on Block in Fayetteville

Jimmy Wayne Garrett at Levi's Gastrolounge in Rogers

Keith Nicholson at JJ's Grill and Chill in Bella Vista
12.11
Marie and Rosetta at Theatre Squared in Fayetteville

A Very SoNA Christmas at WAC in Fayetteville

Super Saturday: Christmas Concert with Troy Schremmer at Fayetteville Public Library in Fayetteville

Ocie Fisher at JJ's Grill and Chill in Springdale


Keith Nicholson at JJ's Grill and Chill in Bella Vista
12.12
The Snowman: A Family Concert at WAC in Fayetteville

Marie and Rosetta at Theatre Squared in Fayetteville
12.14
Adam Collins, Matt Beach and Garrett Jones for Jazz at the Undercroft Bar in Bentonville
12.17
Bel Airs for Happy Hour at George's Majestic Lounge

in Fayetteville

Beth Stockdell Holiday Harp at Fayetteville Public Library in Fayetteville

Jenna and Friends at Moonboch in Rogers

Pinetop Renegades at Wanderloo Lodge and Bar in Eureka Springs
12.18
Cate Brothers annual Birthday concert hosted by Dawn Cate Band at George's Majestic Lounge in Fayetteville
Please Submit Dates for Regional Blues Artists and Group Events HERE
In this issue: 12/10/2021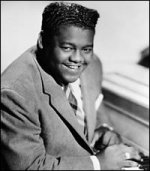 Today's show features music performed by Duke Ellington and Fats Domino

"A problem is a chance to do your best
.
"
Duke Ellington

Blues Education Supporters
Thanks to the following for their support of blues education.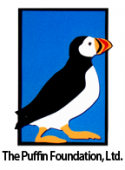 Check Out these regular local radio programs

"The Generic Blues Show" hosted by Paul Kelso airs every Friday night at 9pm on KUAF 91.3FM
Rockin' Hog Radio presents "Sunday Morning Blues" from 8am to 10am every Sunday
LINK
Get Involved with the Ozark Blues Society

Annual membership levels begin at $15 and give you so much in return, including meeting new friends while enjoying the best blues artists in the area.
By being a member of The Ozark Blues Society of Northwest Arkansas, you are helping to support the Arts and to preserve the Original American Art Form known as The Blues.
Membership Benefits Include:

Weekly E-newsletter
Opportunities to win tickets to events
VIP seating at events (when available)
Discounts on OBS merchandise
Social networking – meeting other people who also love the blues
Opportunities to volunteer on OBS committees and at events
Ability to attend board meetings and vote on upcoming organizational issues and elections
Visit our Website to renew or join! Ozarkbluessociety.org