When you think of a person with a disability, what is the first image that comes to mind? In this issue we explore a variety of disabilities through our expert's article, our teen's reviews, classroom activities, and book recommendations. As Monica Roe's spunky character demonstrates in AIR, we need to be informed in order to support those who may--or may not--want our help!
Do you know a teen or tween who loves reading and would like to introduce books for us? Please email us with their contact information.
by Monica Roe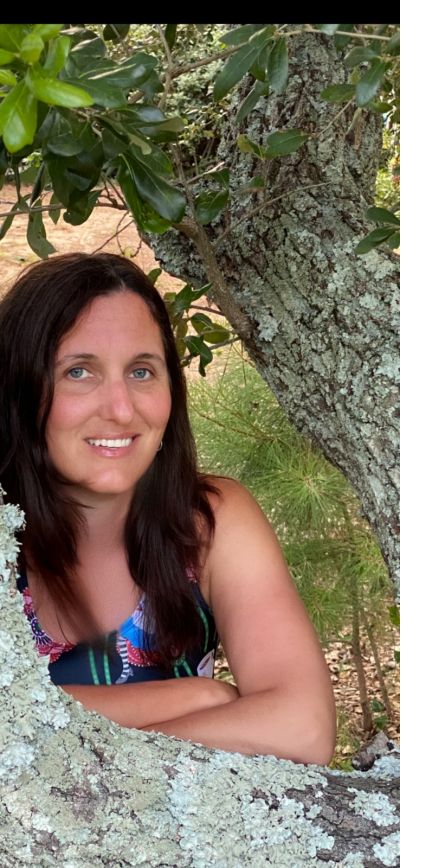 With AIR, I wanted to write a story about community, our place within it, and the courage it takes to forge your own path when those around you may not agree with your goals—or doubt your ability to achieve them. I think most of us can relate to that on some level. I wanted to create a strong, fun, flawed, and memorable character that readers would root for. Lastly, I hoped AIR might help spark some conversations about how we as a society approach disability and accessibility, what happens when "help" isn't helpful, and the often-slippery slope of good intentions.
I was fortunate to receive insightful feedback from two authenticity readers who share Emmie's lived experience of navigating life on wheels. Their recommendations were mostly line-level details that didn't alter the story much as a whole.
One of the best parts of writing AIR was playing with Emmie's voice and character. I'm quite character-driven, in that most of my ideas start with bits and scraps—an image, a few lines of dialogue, etc. Plot usually comes later. But from the start, both Emmie's personality and goals came through loud and clear—a fun-loving, free-spirited athlete and entrepreneur with big dreams and no time for nonsense. I wouldn't say she ever overtook the narrative entirely, but it was quite fun to write her dialogue and imagine how she'd react to certain situations. In many ways, Emmie has the kind of assertive, fun-loving self-confidence I wish I'd had at her age.
Monica Roe
is an author, physical therapist, beekeeper, and researcher/advocate for the social model of disability and inclusive rural health. A first-generation graduate, Monica studies public health and disability-inclusive disaster preparedness at the University of Alaska. She and her family divide their time between Alaska and their apiary in rural South Carolina.
by Vanessa Brantley Newton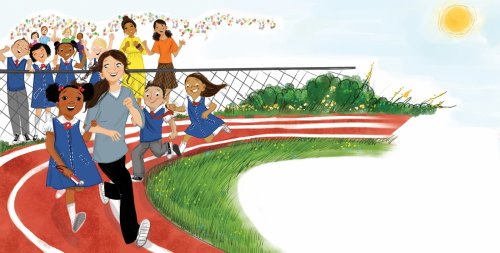 Vanessa Brantley Newton is an illustrator, doll maker, and crafter who studied Fashion Illustration at The Fashion Institute of Technology and children's book illustration at The School of Visual Arts in NYC. She has illustrated many award-winning picture books.
Vanessa celebrates self-love and acceptance of all cultures through her work, and hopes to inspire young
readers to find their own voices.
A TEEN'S TAKE ON THREE BOOKS

by Elliott Kurta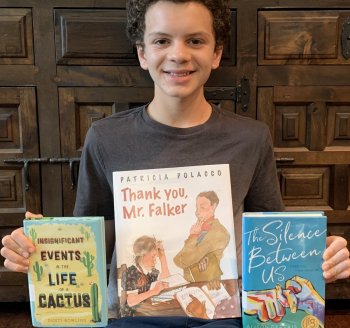 Thank you, Mr. Falker is both a picture book and a synopsis of the life of a young girl with dyslexia. Trish is constantly the subject of her classmates' taunting. When her family moves to California, Trish is given a new start—and a new teacher, the quirky Mr. Falker. With her teacher's help, Trish begins to believe in herself. After a year of progress, she picks up a book and for the first time, she can understand the words written on the pages! This touching story ends with Trish clutching a book, eager to explore the world within.
Insignificant Events in the Life of a Cactus features Aven Green, who doesn't let her lack of arms stop her from doing anything. Aven has recently moved to Arizona and her new schoolmates aren't sure how to act around her, and the constant isolation is straining. Another outsider, Connor, gravitates towards Aven's bravado, and together they realize that their differences don't define their self-worth.
In the YA novel The Silence Between Us, spunky Maya and her love interest, Beau, navigate their similarities and differences while overcoming conflicts. Maya has a lot to handle. It's her last year of high school. Her brother with Cystic Fibrosis seems to be sicker every day and the students of her new school are insensitive towards her hearing-impairment. She's the only deaf person in her school, and the constant double-takes and patronizing teachers are driving her crazy. Maya begins to rely on Beau as she prepares to leave for college. Soon they find themselves more than friends. But their differences will either push Beau and Maya closer than ever or undo their previously unshakable relationship.
Elliott is a prolific reader of various genres who is more than happy to share his opinions on books. In his free time, he enjoys writing, reading, and running. He is an 8th grade home school student in Charlotte, NC.

Classroom or Home School Activity


by

Carol Baldwin


Here are some ways to help students consider--and reconsider--their perceptions about disabilities.
1.
Assign pairs of students one of the topics listed here. Have them research the topic and create a small presentation that includes:
a) Whether they know anyone with that disability? If they've tried to interact with them? How did it go?
How did it feel?
b) What obstacles or assumptions might they have when reaching out to a person with that disability?

c) What new thing did they learn about the disability they researched? What new thing did they learn about themselves?
d) What would make it difficult to communicate sensitively to the individual?

2. Form different pairs and select a different disability than what they researched. Give each pair a picture of a disabled child or teen. Together, the team brainstorms ways in which they can include her in a school or playground activity in a manner that demonstrates respect and doesn't rush in to help. The team then writes a paragraph and

presents

it to the class.
FOR MIDDLE AND UPPER SCHOOL STUDENTS
Watch this Ted Talk with Stella
Young, "I'm Not Your Inspiration."

Write a short response to Ms. Young's closing statement, "Disability doesn't make you exceptional, but questioning what you think you know about it does."
Further resources:

We love to hear from our readers!

You can contact us through the newsletter or individually at the following websites.

We're also both available for school visits.

Joyce

We're always looking for teen or pre-teen reviewers. If you know someone who might be interested in reading and writing a short synopsis of three books, please email us.
Please Share Talking Story!
Have you noticed the "Share" button on the top of this newsletter? If you share TALKING STORY either on social media or email it to a friend, we will enter your name in our giveaway. Please
email
by April 16 to tell us what you have done, and your book preference and we will add your name to the hat!
If you're having trouble emailing us, try using CHROME browser.
and we'll enter you to win one of the books below.
Each will intrigue a young reader in your life.
If you have a book preference, please mention it. We try to honor requests.
US

address

only!
Enter by
April 16
(
Or better yet, right now!)
If you forward Talking Story
to a friend or share this issue on social media, please let us know. We will enter your name for one of these three books.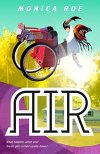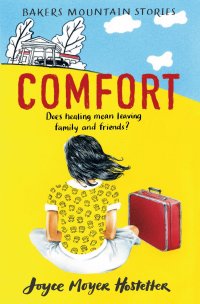 After writing Blue I realized I wanted to find out what happens next to my protagonist, Ann Fay. I wrote
Comfort to explore the continuation of her story.
In particular, I wanted to discover how Ann Fay handles the challenges of having a disability. As I researched this story, I learned that survivors of polio were some of the early strong advocates for disability rights.
Their efforts to establish meaningful lives in the wake of illness led to improvements for them and for so many people with disabilities.
A phrase
I learned in my research was "Disability Is Natural" which conveys the truth that, at some point in our lives, we all experience disability.
We can all be grateful for the improvements that persons with disabilities made in our society and around the world.
Congratulations to

winners from our

winter issue.

Susan Edgar won Seeking Freedom.
Debbie Vilradi won Women That All Spies Fear

Gail Hurlburt won Code Breaker, Spy Hunter

* Monica Roe for her
guest
author article.
* Vanessa Brantley
Newton and Farrar
Strauss and Giroux
for
the featured
illustration.
* Elliott Kurta for
book
introductions.
* Farrar, Straus, and
Giroux Pubisher
for book d
onations.
* Bandersnatch Books
for book donation.
* Joanne Hunsberger for
proofreading